Covid-19
Actor,




1994




Film actor





Dukhiram Swain




1960-1994




Hemalata Swain







unknown

Daraba, Jagatsinghpur district, Odisha




Prithiviraj Swain, Dharitri Das, Akash Kumar Swain




Matira Manisha, Shesha Shrabana, Jajabara, Sri Lokanath, Swapna Sagara




Prashanta Nanda, Akshaya Mohanty, Mrinal Sen
Dukhiram Swain was one of the most popular villains of Oriya cinema. He was a National Film Awards winning actor (Shesha Shrabana) and played a variety of roles, most notably as the antagonist in many Oriya films, as well as roles in television serials and various roles in the small screen. He was considered to be one amongst the club of natural actors. He was honoured with the Jayadeva Purashkar (Highest State Award for Excellence in Art & Literature) from Orissa State Film Awards and several "Best Villain" awards from State Film Awards and Orissa Sangeet Natak Akademi.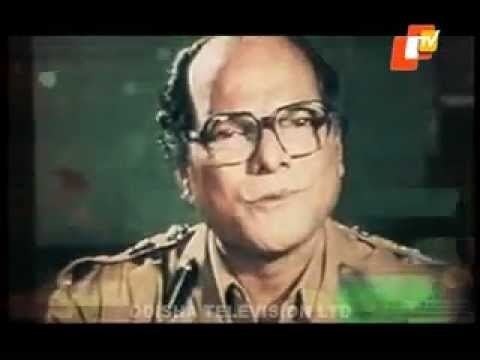 Late Dukhiram Swain was born in Daraba, Jagatsinghpur district, Odisha. He was a linguist and could speak several languages fluently. He started his acting Career from Annapurna Theatre (Cuttack ). His first movie was Sri Lokenath (1960). He was mostly offered negative roles and over the years he developed a cult status in this genre of acting. On contrary to the villainous characters he portrayed in his films, he was very social & generous and was also member of various organizations. Matira Manisha, Jajabara, Shesha Shrabana, Phula Chandana, Paradeshi Chadhei and Rana Bhumi are some of his most notable films. He has acted almost all kinds of roles ranging from hero, villain, comedian, character roles etc.
He was honoured with Orissa Sangeet Nataka Akademi Award for the Year 1984-85 in the Acting category.
He was honoured with Orissa State Film Award for Best Supporting Actor : Bhulihuena in 1987.
He was honoured with the Jayadev Award (1994) for outstanding contribution to the growth and development of Oriya cinema.
He was married to the late Mrs. Hemalata Swain. He is survived by two sons, Mr. Akash Kumar Swain (Jagatsinghpur), Mr. Prithiviraj Swain (Cuttack) and one daughter, Mrs. Dharitri (Swain) Das (the marriage was to Mr. Nimain Charana Das and was settled in Bolangir). He is survived, as well, by three grandchildren from his daughter's side, Mrs. Pragyan Paramita Das (the marriage was to Mr. Dhrutiman Das and was settled in Bangalore), Ms. Prachi Sucharita Das (Bhubaneswar), and Mr. Niroopkanti Das (Patnagarh).
Dukhiram Swain Wikipedia