Covid-19
Bjela




Maja Bjelogrlic (m. 1996)




Dragan Bjelogrlic




Mia Bjelogrlic




Actor




Goran Bjelogrlic




1.73 m









Dragan Bjelogrlic


10 October 1963 (age 52) (

1963-10-10

)

Opovo, SR Serbia, SFR Yugoslavia


http://cobrafilm.com/bjelogrlic/


Montevideo: Taste of a Dream, See You in Montevideo, Pretty Village - Pretty Fla, Bolji zivot, Vratice se rode




Milos Bikovic, Nikola Kojo, Srdan Todorovic, Srdan Dragojevic, Nikola Duricko
Dragan Bjelogrlić "Bjela" (Serbian: Драган Бјелогрлић; born on 10 October 1963 in Opovo, SR Serbia, SFR Yugoslavia) is a Serbian actor, director, and producer.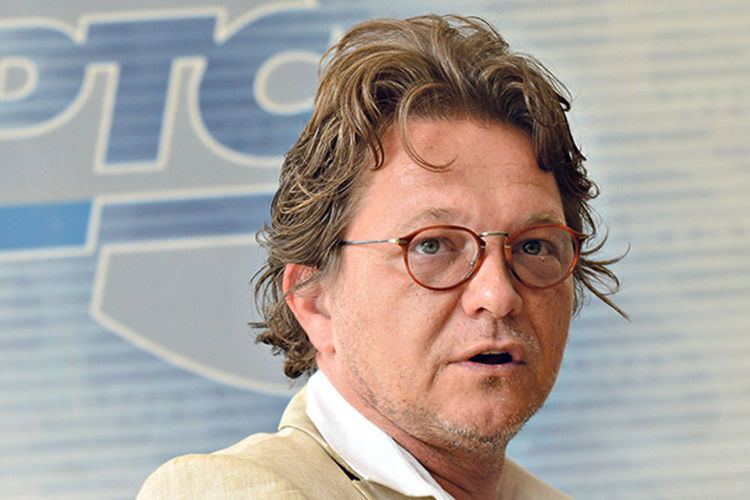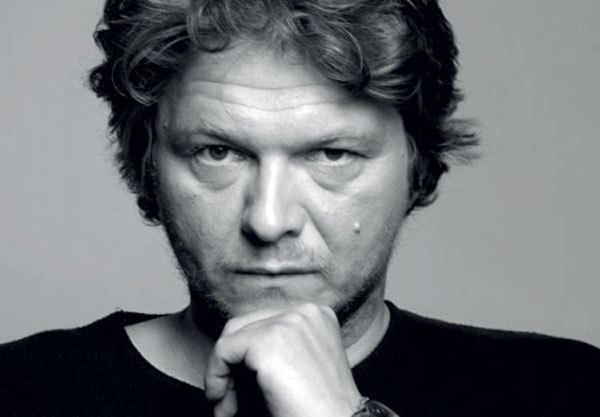 Simultaneous to moving from Baranda to Belgrade to continue his studies, 14-year-old Bjelogrlić also debuted in movies playing Sava Jovanović Sirogojno in Boško Buha, a 1978 film that achieved sizable popularity.
He followed that up in the coming years with other roles in TV series, short, and feature films. By the mid-1980s, Bjelogrlić was an established young actor in SFR Yugoslavia. In 1985 he appeared in Bal na vodi as part of an ensamble cast of his peers such as Srđan Todorović, Nebojša Bakočević, Goran Radaković, and Gala Videnović.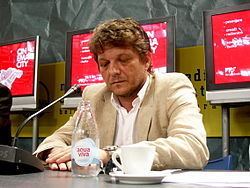 In 1987, he became one of the central cast members on the hugely popular drama television series Bolji život. Playing the role of Boba Popadić made Bjelogrlić a recognizable star all across the country. His brother Goran Bjelogrlić is a film producer. His 2010 film, Montevideo, God Bless You!, was selected as the Serbian entry for the Best Foreign Language Film at the 84th Academy Awards, but did not make the final shortlist. The film's sequel, See You in Montevideo, was released in 2014.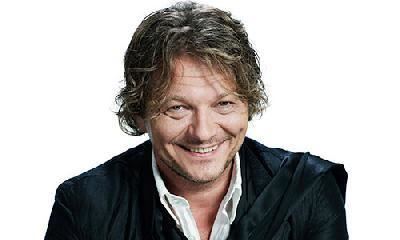 Monument to Michael Jackson (2015)
Doktor Rej i đavoli (2012) — Ratko Dražević
Vratiće se rode (2007–2008) — Ekser — The Storks Will Return (English title)
Ivkova slava (2005) — Kalca
Sivi kamion crvene boje (2004) — Švabo
Kajmak in marmelada (2003) — Goran — Cheese and Jam (English title)
Ledina (2003) — Dragan — Bare Ground (English title)
Nataša (2001) — Aca — Natasha (English title)
Milky Way (Mliječni put, 2000)
Rat uživo (2000) — Sergej — War Live (English title)
Nebeska udica (1999) — Toza — 'Sky Hook (English title)
Rane (1998) — Ludi Kure — The Wounds (English title)
Lepa sela lepo gore (1996) — Milan — Pretty Village, Pretty Flame (English title)
Crni bombarder (1992) — Crni bombarder — The Black Bomber (English title)
Hajde da se volimo 3 (1990)
Kako je propao rokenrol (1989) - Milicioner Radivoje
Bal na vodi (1987) — Saša — Dancing in Water (English title)
Bolji život (1987-1988-89) — Slobodan Boba Popadic
Aenigma (1987)- Tom
Boško Buha (1978) — Sava Jovanović Sirogojno
Dragan Bjelogrlić Wikipedia