Occupation

Actor




Years active

1974–present





Name

Doug Savant




Role

Actor







Born

June 21, 1964 (age 59) (

1964-06-21

) Burbank, California, U.S.


Spouse

Laura Leighton (m. 1998), Dawn Savant (m. 1983–1997)


Children

Jack Douglas Savant, Arianna Josephine Savant, Lucy Jane Leighton Savant, Madeline Marie Savant




Awards

Screen Actors Guild Award for Outstanding Performance by an Ensemble in a Comedy Series


Movies and TV shows

Desperate Housewives, Melrose Place, Godzilla, First Target, Masquerade


Similar People

Laura Leighton, James Denton, Ricardo Antonio Chavira, Felicity Huffman, Marcia Cross
Desperate housewives doug savant as super husband tom scavo paley center 2009
Douglas Peter "Doug" Savant (born June 21, 1964) is an American actor. He played Matt Fielding in Melrose Place (1992–97) and Tom Scavo in the ABC's Desperate Housewives (2004–12).
Contents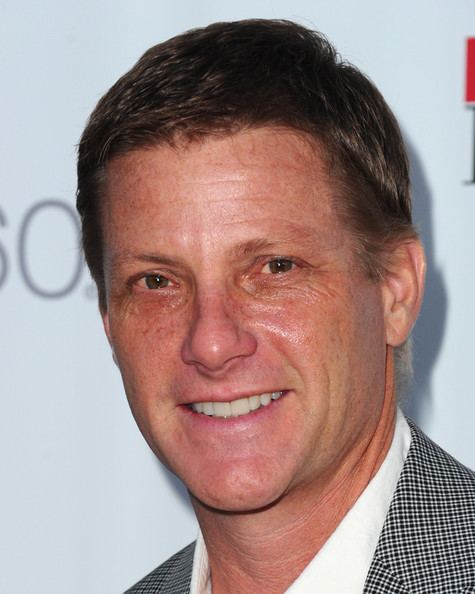 Outside the box felicity huffman doug savant
Career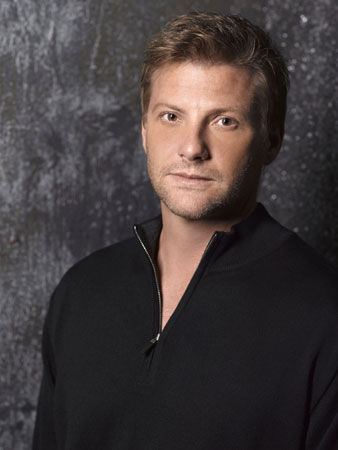 Savant first gained notice for playing a younger version of Mac McKenzie (played by Kojak alumnus Kevin Dobson) on the CBS night time soap opera Knots Landing. He was paired with future Desperate Housewives co-star Nicollette Sheridan, who played a younger version of the Anne Matheson character portrayed by Michelle Phillips.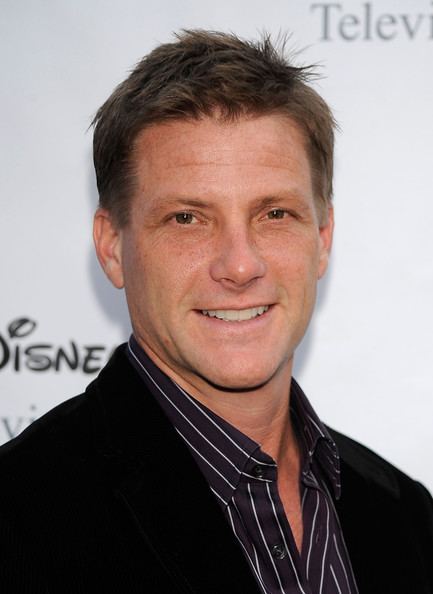 In the 1980s, he appeared in such films as Masquerade starring Rob Lowe, Teen Wolf with Michael J. Fox, and Trick or Treat with Marc Price and Ozzy Osbourne. Additionally, he was the central character in an episode of The Outer Limits called "The Hunt." In the episode, he played an android that is being hunted for sport.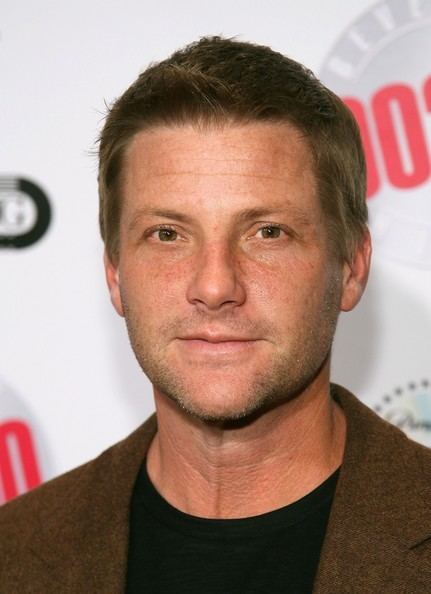 From 1992 to 1997, Savant starred as Matt Fielding on Melrose Place, a role that was notable for being one of the first mainstream openly gay characters on television. However, his role was censored greatly by the network - notably a kiss between Matt and guest star Ty Miller during the season two finale was edited out at the last minute by FOX. Savant left the series after five seasons and, a year later, his character was killed off-screen in a car crash.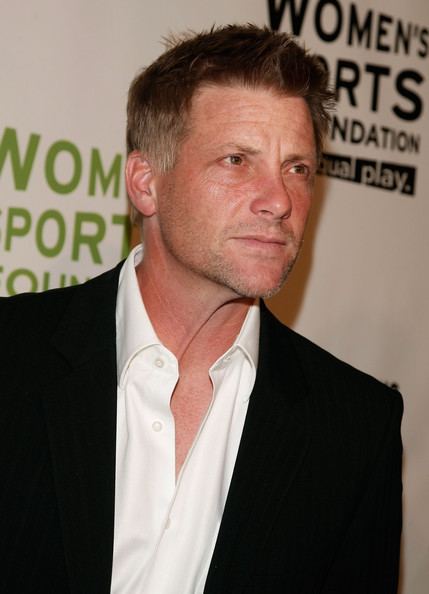 After this, Savant guest starred on series such as Profiler, Harsh Realm, Firefly, JAG, NCIS, Nip/Tuck, NYPD Blue, CSI: Crime Scene Investigation, and a four-episode arc on 24. He also appeared as Sgt. O'Neal in the 1998 movie Godzilla.
In 2008, Savant starred in the television movie What Color Is Love? He played a lawyer named Peter Marcheson helping a girl, Nicole Alpern (Jennifer Finagan), win back her son in a custody battle.
Savant played Tom Scavo on ABC's Desperate Housewives from 2004 to 2012. In the first season (2004–05), Tom was a recurring character, credited as a guest-star in the episodes where he appeared. Married to Lynette Scavo (Felicity Huffman), he was out of town regularly on business. Viewer response to Savant and his character led the producers to contract him as a series regular from season two onwards, and Tom and Lynette were portrayed as the most stable couple on the series.
Personal life
In May 1998, he married his Melrose Place co-star Laura Leighton. They have two children together: Jack (born October 10, 2000) and Lucy (born June 9, 2005). Savant also has two children from a previous marriage whom Leighton helped raise, Arianna (born January 17, 1992) and Madeline (born July 20, 1993).
Filmography
Actor
2023
The Venery of Samantha Bird (TV Series) (post-production)
as
Al Minot
2023
The Company You Keep (TV Series)
as
Pastor Earle
- Pilot (2023) - Pastor Earle
2022
Leverage: Redemption (TV Series)
as
AG James Hodgins
- The Fractured Job (2022) - AG James Hodgins
2021
The Rookie (TV Series)
as
Benjamin
- True Crime (2021) - Benjamin
2021
Tell Me Your Secrets (TV Series)
as
Ed Jennings
- The Dead Come Back (2021) - Ed Jennings
- I'm a Good Person (2021) - Ed Jennings
2020
L.A.'s Finest (TV Series)
as
Richard Reeves
- Kangaroo Jack (2020) - Richard Reeves
2020
Dirty John (TV Series)
as
Martin Newsome
- Marriage Encounter (2020) - Martin Newsome
- The Turtle and the Alligator (2020) - Martin Newsome
2020
S.W.A.T. (TV Series)
as
Mark
- Gunpowder Treason (2020) - Mark
2004
NCIS (TV Series)
as
Marine Brigadier General Daniel Kent / Father Larry Clannon
- Hail & Farewell (2019) - Marine Brigadier General Daniel Kent
- A Weak Link (2004) - Father Larry Clannon
2019
MacGyver (TV Series)
as
Waller
- Mac + Fallout + Jack (2019) - Waller
2018
NCIS: New Orleans (TV Series)
as
Associate Attorney General Eric Barlow
- Checkmate, Part 2 (2018) - Associate Attorney General Eric Barlow
- Checkmate, Part 1 (2018) - Associate Attorney General Eric Barlow
2018
Lucifer (TV Series)
as
Forest Clay
- Quintessential Deckerstar (2018) - Forest Clay
2018
9-1-1 (TV Series)
as
Matthew Clark
- A Whole New You (2018) - Matthew Clark
- Next of Kin (2018) - Matthew Clark
2017
SEAL Team (TV Series)
as
Malcolm
- Borderlines (2017) - Malcolm
2016
Notorious (TV Series)
as
Paul Weston
- Choice (2016) - Paul Weston
- The Burn Book (2016) - Paul Weston
2016
Pure Genius (TV Series)
as
Simon Monroe
- It's Your Friendly Neighborhood Spider Silk Surgery (2016) - Simon Monroe
2016
Halt and Catch Fire (TV Series)
as
Mac Harpor
- One Way or Another (2016) - Mac Harpor
2016
Rush Hour (TV Series)
as
D.A. Eric Ginardi
- Captain Cole's Playlist (2016) - D.A. Eric Ginardi
2016
Castle (TV Series)
as
Trevor Nigel
- G.D.S. (2016) - Trevor Nigel
2016
The X-Files (TV Series)
as
Augustus Goldman
- Founder's Mutation (2016) - Augustus Goldman
2015
Scorpion (TV Series)
as
Wilson Adler
- Tech, Drugs, and Rock 'n Roll (2015) - Wilson Adler
2015
Hawaii Five-0 (TV Series)
as
Robert Young
- Wawahi moe'uhane (2015) - Robert Young
2014
April Rain
as
Ken Singleton
2013
Criminal Minds (TV Series)
as
Malcolm Taffert
- The Caller (2013) - Malcolm Taffert
2013
Drop Dead Diva (TV Series)
as
Jakob Yordy
- Jane's Secret Revealed (2013) - Jakob Yordy
2013
Rizzoli & Isles (TV Series)
as
Roger Thorson
- Judge, Jury and Executioner (2013) - Roger Thorson
2013
Vegas (TV Series)
as
Mr. Binder
- Road Trip (2013) - Mr. Binder
2004
Desperate Housewives (TV Series)
as
Tom Scavo
- Finishing the Hat (2012) - Tom Scavo
- Give Me the Blame (2012) - Tom Scavo
- The People Will Hear (2012) - Tom Scavo
- Lost My Power (2012) - Tom Scavo
- With So Little to Be Sure Of (2012) - Tom Scavo
- Any Moment (2012) - Tom Scavo
- Women and Death (2012) - Tom Scavo
- You Take for Granted (2012) - Tom Scavo
- She Needs Me (2012) - Tom Scavo
- Get Out of My Life (2012) - Tom Scavo (credit only)
- Is This What You Call Love? (2012) - Tom Scavo (credit only)
- What's the Good of Being Good (2012) - Tom Scavo (credit only)
- Who Can Say What's True? (2012) - Tom Scavo (credit only)
- What's to Discuss, Old Friend (2012) - Tom Scavo
- Putting It Together (2011) - Tom Scavo
- Suspicion Song (2011) - Tom Scavo
- Always in Control (2011) - Tom Scavo
- Witch's Lament (2011) - Tom Scavo
- The Art of Making Art (2011) - Tom Scavo
- School of Hard Knocks (2011) - Tom Scavo
- Watch While I Revise the World (2011) - Tom Scavo (credit only)
- Making the Connection (2011) - Tom Scavo
- Secrets That I Never Want to Know (2011) - Tom Scavo
- Come on Over for Dinner (2011) - Tom Scavo
- And Lots of Security- (2011) - Tom Scavo
- Then I Really Got Scared (2011) - Tom Scavo
- I'll Swallow Poison on Sunday (2011) - Tom Scavo
- The Lies Ill-Concealed (2011) - Tom Scavo
- Moments in the Woods (2011) - Tom Scavo
- Everything's Different, Nothing's Changed (2011) - Tom Scavo
- Searching (2011) - Tom Scavo
- Farewell Letter (2011) - Tom Scavo
- Flashback (2011) - Tom Scavo
- I'm Still Here (2011) - Tom Scavo
- Where Do I Belong? (2011) - Tom Scavo
- Assassins (2011) - Tom Scavo
- Down the Block There's a Riot (2010) - Tom Scavo
- Pleasant Little Kingdom (2010) - Tom Scavo
- Sorry Grateful (2010) - Tom Scavo
- A Humiliating Business (2010) - Tom Scavo
- Excited and Scared (2010) - Tom Scavo
- Let Me Entertain You (2010) - Tom Scavo
- The Thing That Counts Is What's Inside (2010) - Tom Scavo
- Truly Content (2010) - Tom Scavo
- You Must Meet My Wife (2010) - Tom Scavo
- Remember Paul? (2010) - Tom Scavo
- I Guess This Is Goodbye (2010) - Tom Scavo
- The Ballad of Booth (2010) - Tom Scavo
- A Little Night Music (2010) - Tom Scavo
- Epiphany (2010) - Tom Scavo
- We All Deserve to Die (2010) - Tom Scavo
- My Two Young Men (2010) - Tom Scavo
- Chromolume No. 7 (2010) - Tom Scavo
- The Chase (2010) - Tom Scavo
- Lovely (2010) - Tom Scavo
- The Glamorous Life (2010) - Tom Scavo
- How About a Friendly Shrink? (2010) - Tom Scavo
- You Gotta Get a Gimmick (2010) - Tom Scavo
- If- (2010) - Tom Scavo
- Boom Crunch (2009) - Tom Scavo
- Would I Think of Suicide? (2009) - Tom Scavo
- The Coffee Cup (2009) - Tom Scavo
- Careful the Things You Say (2009) - Tom Scavo
- Don't Walk on the Grass (2009) - Tom Scavo
- Everybody Ought to Have a Maid (2009) - Tom Scavo
- The God-Why-Don't-You-Love-Me Blues (2009) - Tom Scavo
- Never Judge a Lady by Her Lover (2009) - Tom Scavo
- Being Alive (2009) - Tom Scavo
- Nice Is Different Than Good (2009) - Tom Scavo
- If It's Only in Your Head (2009) - Tom Scavo
- Everybody Says Don't (2009) - Tom Scavo
- Marry Me a Little (2009) - Tom Scavo
- Bargaining (2009) - Tom Scavo
- Rose's Turn (2009) - Tom Scavo
- Look Into Their Eyes and You See What They Know (2009) - Tom Scavo
- A Spark. To Pierce the Dark. (2009) - Tom Scavo
- The Story of Lucy and Jessie (2009) - Tom Scavo
- Crime Doesn't Pay (2009) - Tom Scavo
- In a World Where the Kings Are Employers (2009) - Tom Scavo
- Mama Spent Money When She Had None (2009) - Tom Scavo
- The Best Thing That Ever Could Have Happened (2009) - Tom Scavo
- Connect! Connect! (2009) - Tom Scavo
- Home Is the Place (2009) - Tom Scavo
- A Vision's Just a Vision (2008) - Tom Scavo
- Me and My Town (2008) - Tom Scavo
- City on Fire (2008) - Tom Scavo
- What More Do I Need? (2008) - Tom Scavo
- There's Always a Woman (2008) - Tom Scavo
- Mirror, Mirror (2008) - Tom Scavo
- Back in Business (2008) - Tom Scavo
- Kids Ain't Like Everybody Else (2008) - Tom Scavo
- We're So Happy You're So Happy (2008) - Tom Scavo
- You're Gonna Love Tomorrow (2008) - Tom Scavo
- Free (2008) - Tom Scavo
- The Gun Song (2008) - Tom Scavo
- Mother Said (2008) - Tom Scavo
- Opening Doors (2008) - Tom Scavo
- Hello, Little Girl (2008) - Tom Scavo
- In Buddy's Eyes (2008) - Tom Scavo
- Sunday (2008) - Tom Scavo
- Welcome to Kanagawa (2008) - Tom Scavo
- Something's Coming (2007) - Tom Scavo
- Distant Past (2007) - Tom Scavo
- You Can't Judge a Book by Its Cover (2007) - Tom Scavo
- Now I Know, Don't Be Scared (2007) - Tom Scavo
- Art Isn't Easy (2007) - Tom Scavo
- If There's Anything I Can't Stand (2007) - Tom Scavo
- The Game (2007) - Tom Scavo
- Smiles of a Summer Night (2007) - Tom Scavo
- Now You Know (2007) - Tom Scavo
- Getting Married Today (2007) - Tom Scavo
- What Would We Do Without You? (2007) - Tom Scavo
- Into the Woods (2007) - Tom Scavo
- Gossip (2007) - Tom Scavo
- God, That's Good (2007) - Tom Scavo
- Liaisons (2007) - Tom Scavo
- Dress Big (2007) - Tom Scavo
- My Husband, the Pig (2007) - Tom Scavo
- The Little Things You Do Together (2007) - Tom Scavo
- I Remember That (2007) - Tom Scavo
- Come Play Wiz Me (2007) - Tom Scavo
- Not While I'm Around (2007) - Tom Scavo
- No Fits, No Fights, No Feuds (2007) - Tom Scavo
- The Miracle Song (2006) - Tom Scavo
- Beautiful Girls (2006) - Tom Scavo
- Children and Art (2006) - Tom Scavo
- Bang (2006) - Tom Scavo
- Sweetheart, I Have to Confess (2006) - Tom Scavo
- Nice She Ain't (2006) - Tom Scavo
- Like It Was (2006) - Tom Scavo
- A Weekend in the Country (2006) - Tom Scavo
- It Takes Two (2006) - Tom Scavo
- Listen to the Rain on the Roof (2006) - Tom Scavo
- Remember: Part 2 (2006) - Tom Scavo
- Remember: Part 1 (2006) - Tom Scavo
- No One Is Alone (2006) - Tom Scavo
- I Know Things Now (2006) - Tom Scavo
- It Wasn't Meant to Happen (2006) - Tom Scavo
- Don't Look at Me (2006) - Tom Scavo (credit only)
- Everybody Says Don't (2006) - Tom Scavo (credit only)
- Could I Leave You? (2006) - Tom Scavo (credit only)
- There Is No Other Way (2006) - Tom Scavo
- Thank You So Much (2006) - Tom Scavo
- Silly People (2006) - Tom Scavo
- There's Something About a War (2006) - Tom Scavo
- We're Gonna Be All Right (2006) - Tom Scavo
- One More Kiss (2006) - Tom Scavo
- Coming Home (2005) - Tom Scavo (credit only)
- That's Good, That's Bad (2005) - Tom Scavo (credit only)
- The Sun Won't Set (2005) - Tom Scavo
- Color and Light (2005) - Tom Scavo
- I Wish I Could Forget You (2005) - Tom Scavo
- They Asked Me Why I Believe in You (2005) - Tom Scavo
- My Heart Belongs to Daddy (2005) - Tom Scavo
- You'll Never Get Away from Me (2005) - Tom Scavo
- You Could Drive a Person Crazy (2005) - Tom Scavo
- Next (2005) - Tom Scavo
- One Wonderful Day (2005) - Tom Scavo
- Goodbye for Now (2005) - Tom Scavo
- Sunday in the Park with George (2005) - Tom Scavo
- Fear No More (2005) - Tom Scavo
- Live Alone and Like It (2005) - Tom Scavo
- Children Will Listen (2005) - Tom Scavo
- There Won't Be Trumpets (2005) - Tom Scavo
- The Ladies Who Lunch (2005) - Tom Scavo
- Impossible (2005) - Tom Scavo
- Love Is in the Air (2005) - Tom Scavo
- Your Fault (2005) - Tom Scavo
- Every Day a Little Death (2005) - Tom Scavo
- Move On (2005) - Tom Scavo
- Suspicious Minds (2004) - Tom Scavo
- Anything You Can Do (2004) - Tom Scavo
- Come in, Stranger (2004) - Tom Scavo
- Pretty Little Picture (2004) - Tom Scavo
- Pilot (2004) - Tom Scavo
2012
Hot in Cleveland (TV Series)
as
Scott
- Two Girls and a Rhino (2012) - Scott
2009
What Color Is Love? (TV Movie)
as
Peter Marcheson
2006
All You've Got (TV Movie)
as
Sam McDonald
2004
CSI: Crime Scene Investigation (TV Series)
as
Paul Brady
- Swap Meet (2004) - Paul Brady
2004
Nip/Tuck (TV Series)
as
Joel Gideon
- Joel Gideon (2004) - Joel Gideon
2004
24 (TV Series)
as
Craig Phillips
- Day 3: 6:00 a.m.-7:00 a.m. (2004) - Craig Phillips
- Day 3: 5:00 a.m.-6:00 a.m. (2004) - Craig Phillips
- Day 3: 4:00 a.m.-5:00 a.m. (2004) - Craig Phillips
- Day 3: 3:00 a.m.-4:00 a.m. (2004) - Craig Phillips
2004
NYPD Blue (TV Series)
as
Jason Foster
- Chatty Chatty Bang Bang (2004) - Jason Foster
2004
Faultline (TV Movie)
as
Prof. Anthony McAllister
2004
The Guardian (TV Series)
as
Eric Kane
- Legacy (2004) - Eric Kane
2002
According to Jim (TV Series)
as
Rick
- The Bachelor (2002) - Rick
2002
JAG (TV Series)
as
Navy Seals Commander
- Dangerous Game (2002) - Navy Seals Commander
2002
Firefly (TV Series)
as
Commander Harken
- Bushwhacked (2002) - Commander Harken
2002
First Shot (TV Movie)
as
Grant Coleman
2001
The One
as
Cop (uncredited)
2001
Family Law (TV Series)
as
Harold Raines
- Sacrifices (2001) - Harold Raines
2001
The District (TV Series)
as
Jeffrey Riverton
- To Serve and Protect (2001) - Jeffrey Riverton
2001
That's Life (TV Series)
as
J.T.'s Cousin
- Or What's a Heaven For? (2001) - J.T.'s Cousin
2000
First Target (TV Movie)
as
Grant Coleman
2000
Harsh Realm (TV Series)
as
Sergeant Sommers
- Kein Ausgang (2000) - Sergeant Sommers
2000
Godzilla: The Series (TV Series)
as
Trespasser #2
- Area 51 (2000) - Trespasser #2 (voice)
1999
First Daughter (TV Movie)
as
Grant Coleman
1999
A Face to Kill for (TV Movie)
as
Virgil
1999
Profiler (TV Series)
as
Toby Watson
- Inheritance (1999) - Toby Watson
1998
Godzilla
as
Sergeant O'Neal
1998
Love Boat: The Next Wave (TV Series)
as
Josh Walters
- Smooth Sailing (1998) - Josh Walters
1998
The Outer Limits (TV Series)
as
Kel
- The Hunt (1998) - Kel
1992
Melrose Place (TV Series)
as
Matt Fielding
- A Brand New Day (1997) - Matt Fielding
- Who's Afraid of Amanda Woodward?: Part 2 (1997) - Matt Fielding
- Who's Afraid of Amanda Woodward?: Part 1 (1997) - Matt Fielding
- Secrets and Lies and More Lies (1997) - Matt Fielding
- Going Places (1997) - Matt Fielding
- Ultimatums and the Single Guy (1997) - Matt Fielding
- All Beths Are Off (1997) - Matt Fielding
- Deja Vu, All Over Again (1997) - Matt Fielding
- The Dead Wives Club (1997) - Matt Fielding
- Last Exit to Ohio (1997) - Matt Fielding
- From Here to Maternity (1997) - Matt Fielding
- 101 Damnations (1997) - Matt Fielding
- Screams from a Marriage (1997) - Matt Fielding
- Frames 'R' Us (1997) - Matt Fielding (credit only)
- Men Are from Melrose (1997) - Matt Fielding (credit only)
- Catch Her in the Lie (1997) - Matt Fielding
- Great Sexpectations (1997) - Matt Fielding
- Better Homes and Condos (1997) - Matt Fielding
- The Eyes of the Storm (1997) - Matt Fielding
- Escape from L.A. (1997) - Matt Fielding
- The Accidental Doctor (1997) - Matt Fielding
- Crazy Love (1996) - Matt Fielding
- Quest for Mother (1996) - Matt Fielding
- Sole Sister (1996) - Matt Fielding
- Nice Work If You Can Get It (1996) - Matt Fielding
- Farewell, Mike's Concubine (1996) - Matt Fielding
- Mission: Interpersonal (1996) - Matt Fielding
- Young Doctors in Heat (1996) - Matt Fielding
- Jane's Addiction (1996) - Matt Fielding
- Un-Janed Melody (1996) - Matt Fielding
- Hunka Hunka Burnin' Love (1996) - Matt Fielding
- Moving Violations (1996) - Matt Fielding
- Over Dick's Dead Body (1996) - Matt Fielding
- Living with Disaster (1996) - Matt Fielding
- Dead Sisters Walking (1996) - Matt Fielding
- Full Metal Betsy (1996) - Matt Fielding
- Peter's Excellent Adventure (1996) - Matt Fielding
- Melrose Unglued (1996) - Matt Fielding
- True Fibs (1996) - Matt Fielding
- What Comes Up, Must Come Down (1996) - Matt Fielding
- Triumph of the Bill (1996) - Matt Fielding (credit only)
- The Burning Couch (1996) - Matt Fielding
- Ruthless People (1996) - Matt Fielding
- Run, Billy, Run (1996) - Matt Fielding
- The Circle of Strife (1996) - Matt Fielding
- Devil in a Wet Dress (1996) - Matt Fielding
- No Lifeguard on Duty (1996) - Matt Fielding
- The Bobby Trap (1996) - Matt Fielding
- Sydney, Bothered & Bewildered (1996) - Matt Fielding
- The Brooke Stops Here (1996) - Matt Fielding
- Holy Strokes (1996) - Matt Fielding
- Oy! to the World (1995) - Matt Fielding
- Two Flew Over the Cuckoo's Nest (1995) - Matt Fielding
- Hook, Line and Hayley (1995) - Matt Fielding (credit only)
- Kimberly Does L.A. (1995) - Matt Fielding
- Free Kimmy (1995) - Matt Fielding
- El Syd (1995) - Matt Fielding
- Amanda Unplugged (1995) - Matt Fielding
- Dial M for Melrose (1995) - Matt Fielding
- Let the Games Begin (1995) - Matt Fielding
- The Jane Mutiny (1995) - Matt Fielding
- Drawing Henry (1995) - Matt Fielding
- Simply Shocking (1995) - Matt Fielding
- Blind Ambition (1995) - Matt Fielding
- Melrose Is Like a Box of Chocolates (1995) - Matt Fielding
- Postmortem Madness (1995) - Matt Fielding
- The Big Bang Theory (1995) - Matt Fielding
- Framing of the Shrews (1995) - Matt Fielding
- Kiss, Kiss Bang, Bang (1995) - Matt Fielding
- A Hose by Any Other Name (1995) - Matt Fielding
- Melrose Impossible (1995) - Matt Fielding
- All About Brooke (1995) - Matt Fielding (credit only)
- To Live & Die in Malibu (1995) - Matt Fielding
- Love and Death 101 (1995) - Matt Fielding
- And the Winner Is- (1995) - Matt Fielding
- Breakfast at Tiffany's, Dinner at Eight (1995) - Matt Fielding
- St. Valentine's Day Massacre (1995) - Matt Fielding
- Boxing Sydney (1995) - Matt Fielding
- Another Perfect Day in Hell (1995) - Matt Fielding
- They Shoot Mothers, Don't They? (1995) - Matt Fielding
- Bye, Bye Baby (1995) - Matt Fielding
- Holiday on Ice (1994) - Matt Fielding
- Sex, Drugs and Rockin' the Cradle (1994) - Matt Fielding
- Just Say No (1994) - Matt Fielding
- The Doctor Who Rocks the Cradle (1994) - Matt Fielding (credit only)
- The Days of Wine and Vodka (1994) - Matt Fielding
- And Justice for None (1994) - Matt Fielding
- Dr. Jekyll Saves His Hide (1994) - Matt Fielding
- Love Reeks (1994) - Matt Fielding
- The Cook, the Creep, His Lover and Her Sister (1994) - Matt Fielding
- No Strings Attached (1994) - Matt Fielding
- Non-Sexual Healing (1994) - Matt Fielding
- Grand Delusions (1994) - Matt Fielding (credit only)
- In-Laws and Outlaws (1994) - Matt Fielding
- It's a Bad World After All (1994) - Matt Fielding
- I Am Curious, Melrose (1994) - Matt Fielding
- Till Death Do Us Part (1994) - Matt Fielding
- Devil with the G-String On (1994) - Matt Fielding
- Imperfect Strangers (1994) - Matt Fielding
- The Bitch Is Back (1994) - Matt Fielding
- Psycho-Therapy (1994) - Matt Fielding
- In Bed with the Enemy (1994) - Matt Fielding (credit only)
- The Two Mrs. Mancinis (1994) - Matt Fielding
- Love, Mancini Style (1994) - Matt Fielding
- Otherwise Engaged (1994) - Matt Fielding
- With This Ball and Chain (1994) - Matt Fielding
- Swept Away (1994) - Matt Fielding
- Parting Glances (1994) - Matt Fielding
- The Young Men and the Sea (1994) - Matt Fielding
- Arousing Suspicions (1994) - Matt Fielding
- Michael's Game (1994) - Matt Fielding (credit only)
- Reunion Blues (1994) - Matt Fielding
- Under the Mistletoe (1993) - Matt Fielding
- Strange Bedfellows (1993) - Matt Fielding (credit only)
- Duet for One (1993) - Matt Fielding
- Cold Turkey (1993) - Matt Fielding
- Collision Course (1993) - Matt Fielding
- The Tangled Web (1993) - Matt Fielding (credit only)
- Married to It (1993) - Matt Fielding
- No Bed of Roses (1993) - Matt Fielding (credit only)
- Flirting with Disaster (1993) - Matt Fielding
- Hot and Bothered (1993) - Matt Fielding
- Of Bikes and Men (1993) - Matt Fielding
- Fire Power (1993) - Matt Fielding
- Revenge (1993) - Matt Fielding
- A Long Night's Journey (1993) - Matt Fielding
- Much Ado About Everything (1993) - Matt Fielding
- Suspicious Minds (1993) - Matt Fielding
- State of Need (1993) - Matt Fielding (credit only)
- Carpe Diem (1993) - Matt Fielding (credit only)
- Pas de Trois (1993) - Matt Fielding (credit only)
- Pushing Boundaries (1993) - Matt Fielding
- The Test (1993) - Matt Fielding
- End Game (1993) - Matt Fielding
- Irreconcilable Similarites (1993) - Matt Fielding
- Bye Bye Billy (1993) - Matt Fielding
- My New Partner (1993) - Matt Fielding (credit only)
- Three's a Crowd (1993) - Matt Fielding
- Picture Imperfect (1993) - Matt Fielding
- Peanut Butter and Jealousy (1993) - Matt Fielding
- Single White Sister (1993) - Matt Fielding
- A Melrose Place Christmas (1992) - Matt Fielding
- Jake vs. Jake (1992) - Matt Fielding
- The Whole Truth (1992) - Matt Fielding
- House of God (1992) - Matt Fielding (credit only)
- Drawing the Line (1992) - Matt Fielding
- Dreams Come True (1992) - Matt Fielding
- Polluted Affairs (1992) - Matt Fielding
- A Promise Broken (1992) - Matt Fielding
- Burned (1992) - Matt Fielding
- Responsibly Yours (1992) - Matt Fielding
- Lonely Hearts (1992) - Matt Fielding
- My Way (1992) - Matt Fielding
- Second Chances (1992) - Matt Fielding
- Leap of Faith (1992) - Matt Fielding
- For Love or Money (1992) - Matt Fielding
- Lost & Found (1992) - Matt Fielding
- Friends & Lovers (1992) - Matt Fielding
- Pilot (1992) - Matt Fielding
1996
Terminal (TV Movie)
as
Dr. Sean O'Grady
1995
Fight for Justice: The Nancy Conn Story (TV Movie)
as
Richard Mark Ellard
1995
Burke's Law (TV Series)
as
Chase Cobb
- Who Killed the World's Greatest Chef? (1995) - Chase Cobb
1992
Maniac Cop 3: Badge of Silence
as
Dr. Peter Myerson
1992
Bonnie & Clyde: The True Story (TV Movie)
as
Deputy Sheriff Ted Hinton
1992
No Time to Die (TV Movie)
as
Detective Dennis Mulrooney
1991
Aftermath: A Test of Love (TV Movie)
as
Jeff
1990
Shaking the Tree
as
Michael
1990
Jake and the Fatman (TV Series)
as
John Bronski
- God Bless the Child (1990) - John Bronski
1990
The Knife and Gun Club (TV Movie)
as
Dr. Barrow
1990
China Beach (TV Series)
as
Richard
- The Thanks of a Grateful Nation (1990) - Richard
1989
Paint It Black
as
Eric Hinsley
1988
Masquerade
as
Mike McGill
1988
In the Heat of the Night (TV Series)
as
Scott LaPierre
- Pilot: Part 2 (1988) - Scott LaPierre
- Pilot: Part 1 (1988) - Scott LaPierre
1986
Knots Landing (TV Series)
as
Young Mack MacKenzie / Young Mack Mackenzie
- Do Not Fold, Spindle, or Mutilate (1987) - Young Mack MacKenzie
- Our Secret (1987) - Young Mack MacKenzie
- Truth Will Out (1986) - Young Mack Mackenzie
- Gifts (1986) - Young Mack MacKenzie
- Touch and Go (1986) - Young Mack Mackenzie
- Past Tense (1986) - Young Mack MacKenzie
- Reunion (1986) - Young Mack MacKenzie
- Just Disappeared: Part 1 (1986) - Young Mack MacKenzie
- Distant Echoes: Part 2 (1986) - Young Mack MacKenzie
1987
Stingray (TV Series)
as
Cdt. Thomas O'Conner
- Night Maneuvers (1987) - Cdt. Thomas O'Conner
1987
The Hanoi Hilton
as
Ashby
1987
The Facts of Life (TV Series)
as
Dwayne
- A Winter's Tale (1987) - Dwayne
1986
Trick or Treat
as
Tim Hainey
1986
Alfred Hitchcock Presents (TV Series)
as
Joey Medwick
- Road Hog (1986) - Joey Medwick
1986
Hotel (TV Series)
as
Elliot Jessup
- Scapegoats (1986) - Elliot Jessup
1985
The Best Times (TV Series)
as
Greg
- Volleyball (1985) - Greg
1985
Cagney & Lacey (TV Series)
as
Dwayne Patterson
- Violation (1985) - Dwayne Patterson
Thanks
2006
Desperate Housewives Special: The More You Know, the Juicier It Gets (TV Movie) (special thanks)
2006
Desperate Housewives Special: All the Juicy Details (TV Special) (special thanks)
Self
2020
Stars in the House (TV Series)
as
Self
- MELROSE PLACE Encore (2021) - Self
- TV Cast Reunion: Melrose Place (2020) - Self
2012
Desperate Housewives: I Guess This Is Goodbye (Video documentary short)
as
Self
2012
The Wendy Williams Show (TV Series)
as
Self - Guest
- Wendy's Dating Game (2012) - Self - Guest
2005
Good Morning America (TV Series)
as
Self - Guest
- Episode dated 16 February 2012 (2012) - Self - Guest
- Episode dated 11 April 2011 (2011) - Self - Guest
- Episode dated 28 March 2005 (2005) - Self - Guest
2005
The View (TV Series)
as
Self - Guest
- Episode dated 16 February 2012 (2012) - Self - Guest
- Episode dated 11 April 2011 (2011) - Self - Guest
- Episode dated 12 March 2009 (2009) - Self - Guest
- Episode dated 21 May 2007 (2007) - Self - Guest
- Episode dated 17 November 2005 (2005) - Self - Guest
2006
Jeopardy! (TV Series short)
as
Self - Video Clue Presenter / Self - Contestant / Self
- Episode #26.118 (2010) - Self - Video Clue Presenter
- Million Dollar Celebrity Invitational Quarterfinal 5 (2010) - Self - Contestant
- 2006 Celebrity Jeopardy! Game 2. (2006) - Self
2009
Rachael Ray (TV Series)
as
Self - Guest
- Episode #4.27 (2009) - Self - Guest
2009
I Know Things Now: Desperate Housewives Celebrates 100 (Video short)
as
Self
2007
Entertainment Tonight (TV Series)
as
Self
- Episode dated 25 May 2007 (2007) - Self
2006
Comic Relief 2006 (TV Special documentary)
as
Self
2005
The Ellen DeGeneres Show (TV Series)
as
Self - Guest
- Episode #3.80 (2006) - Self - Guest
- Episode #2.159 (2005) - Self - Guest
2005
Corazón de... (TV Series)
as
Self
- Episode dated 5 December 2005 (2005) - Self
2005
Jimmy Kimmel Live! (TV Series)
as
Self - Guest
- Episode #4.152 (2005) - Self - Guest
2005
The Late Late Show with Craig Ferguson (TV Series)
as
Self - Guest
- Episode #2.40 (2005) - Self - Guest
2005
Celebrity Poker Showdown (TV Series)
as
Self
- Tournament 7, Game 1 (2005) - Self
2005
SoapTalk (TV Series)
as
Self
- Episode dated 22 September 2005 (2005) - Self
2005
Live with Kelly and Mark (TV Series)
as
Self
- Episode dated 6 September 2005 (2005) - Self
2005
11th Annual Screen Actors Guild Awards (TV Special)
as
Self
1998
The Daily Show (TV Series)
as
Self - Guest
- Doug Savant (1998) - Self - Guest
1994
The 5th Annual GLAAD Media Awards (TV Special)
as
Self
1993
The 19th Annual People's Choice Awards (TV Special)
as
Self - Accepting Award for Favourite New Television Dramatic Program
Archive Footage
2012
NBC Nightly News with Lester Holt (TV Series)
as
Self
- Episode dated 27 February 2012 (2012) - Self
2008
How TV Changed Britain (TV Series documentary)
as
Tom Scavo
- Women (2008) - Tom Scavo (uncredited)
2007
Desperate Housewives Special: Secrets and Lies (TV Movie)
as
Tom Scavo
2007
Desperate Housewives Special: The Juiciest Bites (TV Movie)
as
Tom Scavo
2006
Corazón de... (TV Series)
as
Tom Scavo / Self
- Episode dated 25 July 2006 (2006) - Tom Scavo
- Material (2006) - Self
2006
Desperate Housewives Special: The More You Know, the Juicier It Gets (TV Movie)
as
Tom Scavo (uncredited)
2006
Desperate Housewives Special: All the Juicy Details (TV Special)
as
Tom Scavo (uncredited)
2005
Knots Landing Reunion: Together Again (TV Movie documentary)
as
Young Mack MacKenzie (uncredited)
2004
I Love the '90s (TV Mini Series documentary)
as
Matt
1998
Melrose Place (TV Series)
as
Matt Fielding
- The World According to Matt (1998) - Matt Fielding (uncredited)
1987
Knots Landing (TV Series)
as
Young Mack MacKenzie
- No Miracle Worker (1987) - Young Mack MacKenzie
References
Doug Savant Wikipedia
(Text) CC BY-SA