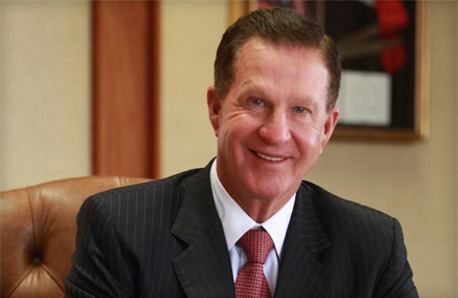 Born in Los Angeles, California, Manchester grew up in Coronado, California and the Pacific Beach neighborhood of San Diego. He attended La Jolla High School where he played football. He then went to San Diego State University, where he was a member of Sigma Chi and worked as a campus representative for an insurance company.
After graduating from college, Manchester went into real estate, eventually becoming known for developing large, upscale projects. In the 1980s, Manchester built a 27-story office tower called the Columbia Centre, now known as the First National Bank Center, and the San Diego Marriott Marquis & Marina. In the 1990s, he constructed the Manchester Grand Hyatt Hotel San Diego. He subsequently sold both hotels to Host Hotels & Resorts. He also built The Fairmont Grand Del Mar luxury resort. The resort was sold to Fairmont Hotels & Resorts and investor Richard Blum in 2015.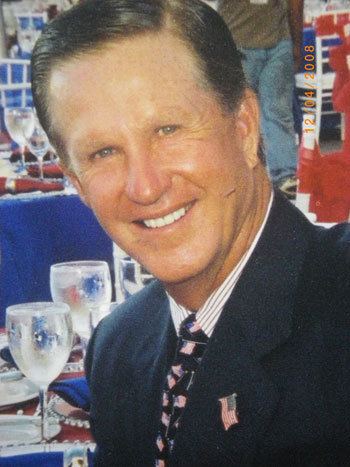 In addition, he founded two banks, the La Jolla Bank and Trust Company (1973) and La Jolla Pacific Savings Bank (1984). Manchester is currently building a 595-foot-tall, 1,066 room Fairmont Austin hotel, in Austin, Texas and the Manchester Pacific Gateway, located on the waterfront in downtown San Diego.
His activities have helped to revitalize the San Diego downtown waterfront. Manchester was a major influence in persuading the city of San Diego to build the San Diego Convention Center. Manchester and his company, Manchester Financial Group, also played a major role in transforming Navy Field and San Diego's Gaslamp Quarter into tourist destinations.
In 2011, Manchester bought The San Diego Union-Tribune from Platinum Equity. In 2012, he bought the North County Times and merged it and its subsidiary, The Californian, into the Union-Tribune. In November 2013, he bought eight local weeklies in the San Diego region, which continue to be published as separate papers. In 2015, Manchester sold The San Diego Union-Tribune to the Tribune Publishing Company.
Manchester is "an outspoken supporter of conservative causes". He donates to Republican candidates at both the local and national level, and once described Donald Rumsfeld as his hero. On buying the Union-Tribune he stated his intention of using the newspaper to promote conservative causes, and the paper's editorial page took on a strongly conservative tone, including the use of front-page wraparound sections to promote development projects and political candidates. The New York Times noted that Manchester seems to be using the paper as a "brochure for his special interests", citing San Diego as "a situation where moneyed interests buy papers and use them to prosecute a political and commercial agenda."
In 2008 he donated $125,000 to support signature gathering for a state constitutional amendment banning same-sex marriage. When the amendment qualified for the ballot as California Proposition 8 he also donated to the campaign in favor of it. Manchester explained his position by saying, "While I respect everyone's choice of partner, my Catholic faith and longtime affiliation with the Catholic Church leads me to believe that marriage should be between a man and a woman." His prominent support for the initiative, which was narrowly approved by voters in November 2008 but was ultimately ruled unconstitutional, led to calls by gay-rights groups for a boycott of Manchester's hotels.
Manchester was an early supporter of Donald Trump's presidential campaign, donating $50,000 to a Trump-aligned Super PAC in 2015.
Manchester has been a prominent philanthropist in San Diego. He donated $5 million each to San Diego State University and Wake Forest University Additional multimillion-dollar donations have gone to the University of San Diego and The Bishop's School. When he contributed to San Diego State, the university changed the name of its Centennial Hall to Manchester Hall. It was the first time the university had changed a building name to honor an alumnus.
He sponsors the Child Abuse Prevention Foundation in San Diego County and contributes money to the Preuss School, Monarch School, Polinsky Children's Center, Southern California Boys and Girls Club, Scripps Memorial Hospital and San Diego Diocesan Ministries. He also co-founded the San Diego Crime Commission and San Diego Port Tenants Association.
Manchester donated funds to build the maternity wing at Scripps Memorial Hospital and helped build the Cathedral Catholic High School football stadium. He is the founding chair of the Alexis de Tocqueville Society of United Way and gives money to St. Vincent de Paul, the National Conference of Christians and Jews and Billy Graham Crusade.
He is a former trustee of the University of San Diego and of Wake Forest University. He has served on the board of trustees for the Sanford Burnham Prebys Medical Discovery Institute and the San Diego Symphony.
In January 1965 he married Elizabeth "Betsy" Manchester, whom he met when both were students at San Diego State; they have five children and thirteen grandchildren. They filed for separation in 2009 and their divorce was finalized in 2013. He and Geniya Derzhavina were married in December 2013; they have three children.
May 31, 2012 (Manchester's 70th birthday) was declared to be "Papa Doug Manchester Day" in San Diego County by the county Board of Supervisors.
In November 2013 the Nice Guys, a local philanthropic organization, named him "Nice Guy of the Year".
Multiple buildings and facilities are named for him at Wake Forest University (Manchester Plaza, Manchester Hall), the University of San Diego (Douglas F. Manchester Executive Conference Center, Manchester Family Child Development Center, Manchester Village Apartments), and The Bishop's School (Manchester Library & Learning Center). Manchester Stadium, home field for Cathedral Catholic High School, is also named for him.