A love triangle forms in Miami when two men (Abhishek Bachchan, John Abraham) who are pretending to be gay both fall in love with the same woman (Priyanka Chopra).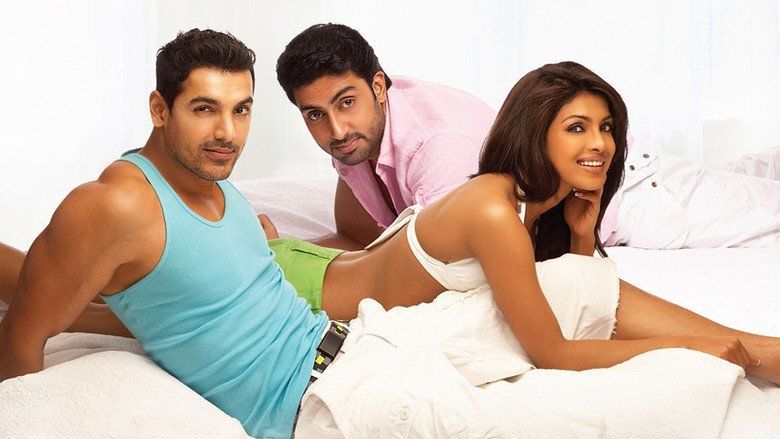 Dostana (Hindi: , translation: Camaraderie, Friendship, or even Bromance) is a 2008 Indian romantic comedy film directed by Tarun Mansukhani and starring Abhishek Bachchan, John Abraham and Priyanka Chopra in the lead roles. Dostana was filmed entirely in Miami, Florida. It is loosely inspired by the Hollywood movie, I Now Pronounce You Chuck and Larry. Filming began in March 2008, and the film was released on 14 November 2008. It went on to become the eighth highest grossing film at the Indian box office in 2008.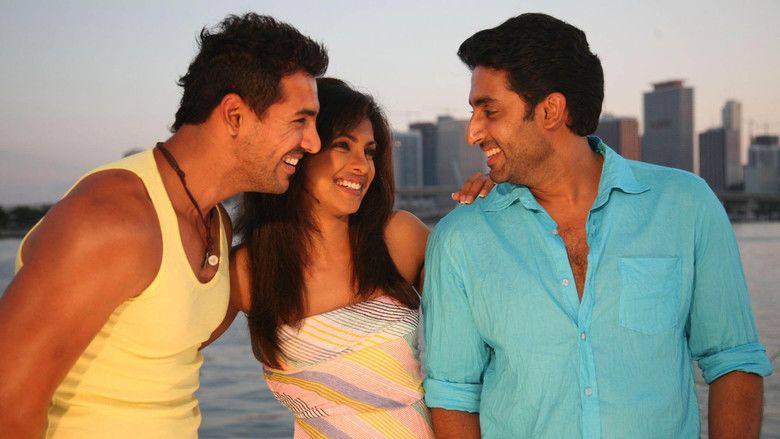 Kunal and Sameer, two straight guys who pretend to be a gay couple to secure an posh Miami apartment, but both of them fall for their gorgeous room-mate Neha, hilarity ensures as they strive to convince one and all they are gay! While secretly trying to win Neha's heart.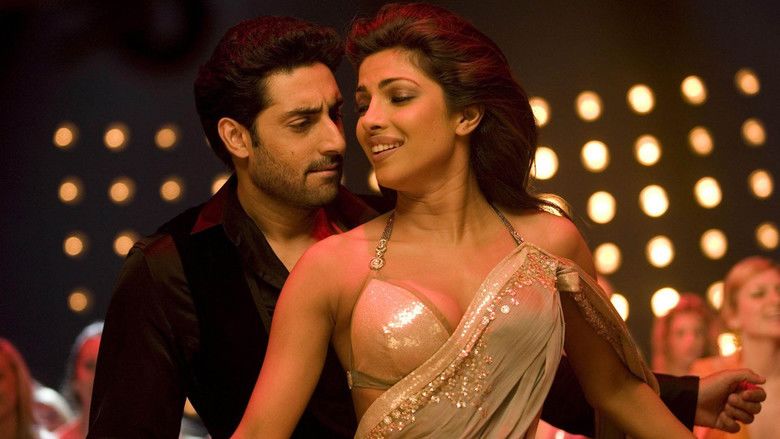 Sameer Kapoor (Abhishek Bachchan) and Kunal Chopra (John Abraham) are fun-loving, womanizer bachelors settled in Miami. Sameer (Sam) is a nurse by profession and is often joked around by others about the cliche skirt wearing joke. Kunal Chopra (Kunal) is a photographer and is in look out for apartment after his partner asks him to move out within 2 weeks. They both briefly meet each other at a friends place after a night out with girls. Later, they run into each other while looking for an apartment to rent and they both love it. The apartment belongs to Neha Melwani (Priyanka Chopra) who lives there with her Maasi Aunty. However, Maasi refuses to sublet the apartment to either of them as Neha wanted only girls as flat-mates. Neha works for Verve magazine.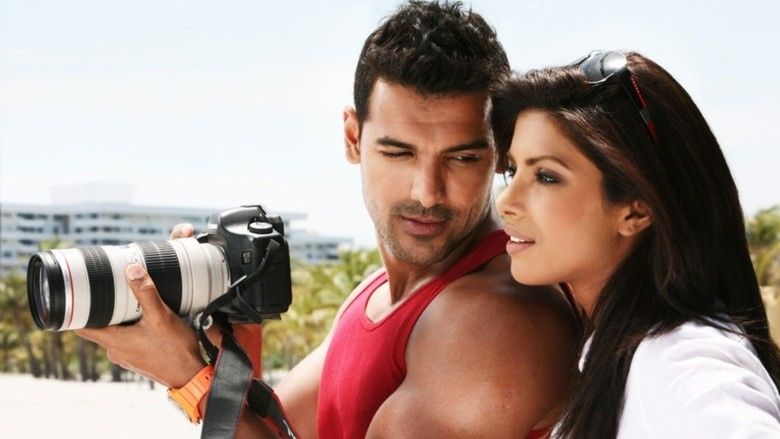 Being rejected the apartment, they walk out to a hot-dog stand where a homosexual American soldier mentions how much Sam and Kunal remind him of his own relationship with his long-term partner. Sam tries to persuade Kunal to pretend they are lovers so that they may live in the apartment. Kunal initially refuses but, desperate for the apartment, he agrees to it. Their plan works and they move in. One thing leads to another and they end up declaring themselves as gay on official forms for permits of residence. Soon, the three of them become good friends. Gradually, both of them fall in love with Neha.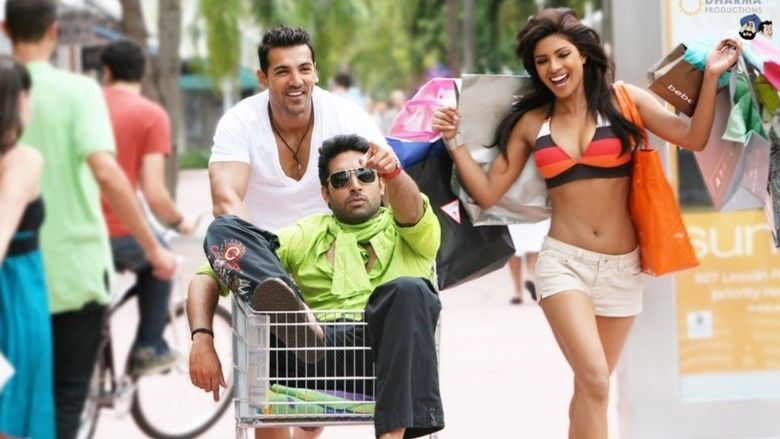 Nehas boss, Murli M (Boman Irani), resigns his job as the editor and says that the decision about the new editor is in his hands. To impress him, Neha invites her homosexual boss for dinner at her house, telling him that she will introduce him to her friends. The evening starts off fun and even an officer from the U.S. government who comes for for a surprise, random inspection joins them. But the party soon turns into chaos when Sams mother (Kiron Kher) drops by to check on her son after receiving a letter at her house in London from the U.S. government confirming approval for his application for domestic partnership with Kunal, only to discover her sons sexual preferences. The night comes to end when M discovers neither Sam not Kunal is actually single.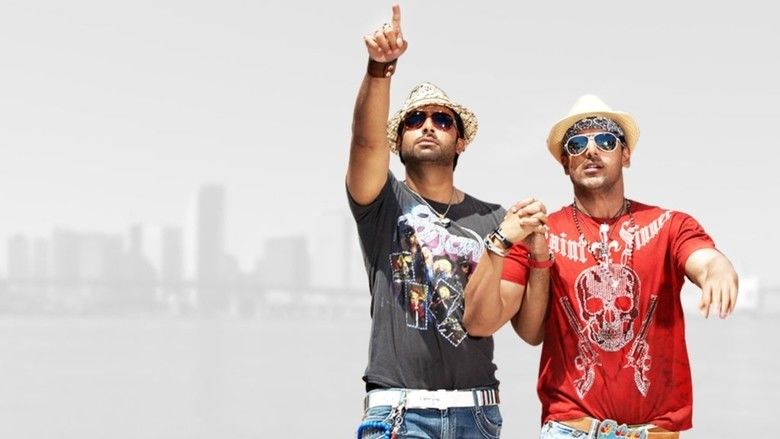 The next day at Nehas office, M announces that Abhimanyu Abhi Singh (Bobby Deol) is to be the new editor. Neha, deeply upset at being passed over for promotion, returns home where she is consoled by Sams mother. In turn, Neha helps her embrace her sons sexuality. Kunal and Sam, then help Neha with a project assigned by Abhi. Clearly impressed by Neha, Abhi announces that the success of the project is because of her. Later, Sam surprises her with late night amusement park trip and gifts her an album with their memories together.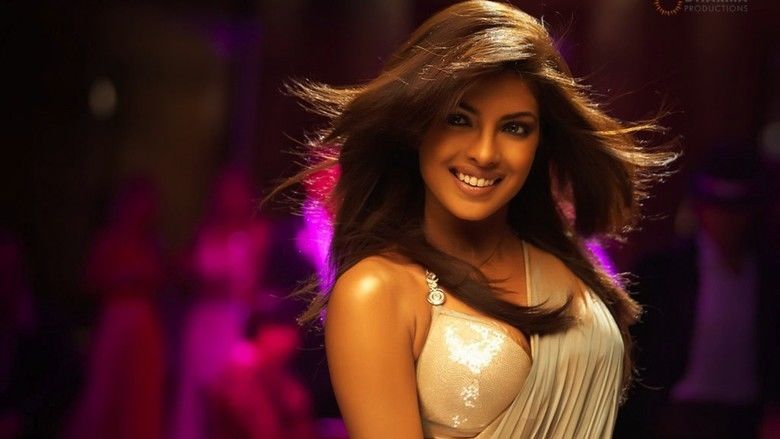 Sam and Neha go shopping. While she in the changing-room, he musters the courage to tell her he loves her from outside. She does not hear him, instead Kunal does. After overhearing Sams confession, he quickly puts a stop to his conversation with her, telling him that he too loves Neha. Kunal hatches a plan for Nehas birthday party and misleads Sam to a night-bar, so that he can take Neha on what he hopes to make a date. Sam spends the entire night at the strip club being an eye candy at Maasis kitty party. Neha perceives the dates with both guys as no more than a friendly outing, since she is convinced of their homosexuality. The next morning Sameer gets furious with Kunal and the tension between the two baffles Neha.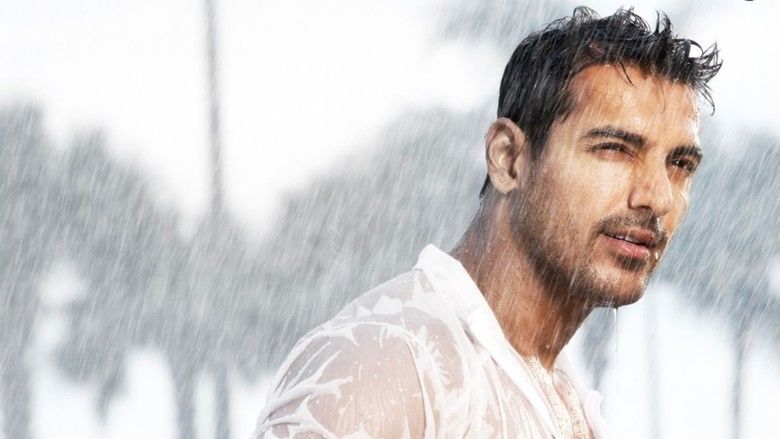 Abhimanyu (nicknamed "Abhi") and Neha start dating. Sam and Kunal decide to team up and sabotage their budding relationship. They give inappropriate advices to drive her interest off him. And his weird mannerisms, irrirates Neha and they end up having an argument. After she discovers the men behind these chaos are Kunal and Sam, she misinterprets it as their interest in Abhi. Despite their efforts, Abhi and Neha fall in love. Sam and Kunal redirect their efforts into frightening Abhis five-year-old son, Veer, about his future if his father marries Neha and he gains Neha as a stepmother. Neha discovers that Abhi plans to propose to her during a basketball game. Before half-time she pulls Kunal and Sameer aside and asks them for advice. The pair is shocked and tell her to say a no, admitting that they are not homosexual, and in fact, are each in love with her. Meanwhile, Veer tells Abhi of his fears, begging his father not to marry Neha. During the game, Abhi hugs Neha and ends the relationship, citing Veers discomfort. Neha tearfully evicts Kunal and Sameer from her apartment and resigns from "Verve."
A few months later, Kunal and Sam meet each other at court to collect their resident permits and realise that though they dont have a romantic relationship with each other or with Neha, they shared a wonderful friendship, which is incomplete without Neha. Kunal and Sam reconcile. The two find Neha at a fashion show and try to apologise, but she refuses to see them. Abhi appears and Kunal asks when their wedding is. Neha tells him that they broke up because Veers insecurity. Kunal and Sam reveal their misdeeds about manipulating Veers mind, which angers both Neha and Abhi. Kunal and Sam climb onto the stage and beg for Nehas forgiveness. The crowd encourages them to beg plea on their knees, say that they love her, blow kisses to her, but nothing softens her. Finally, the crowd asks them to kiss each other, and they refuse. Neha and Abhi turn to leave and Kunal forcibly kisses Sam. Abhi is amazed and Neha, reluctantly gets impressed at the length the two will stretch themselves to in order to regain her trust and she forgives them. Kunal and Sam, desperate to secure Nehas happiness and friendship, each get down on their knees and propose to Abhi on her behalf. Abhi, amused, agrees.
Two months later, the friends trio are knocking back beers on a sunny day. Neha playfully asks the two whether they might have felt anything for each other in the time they spent pretending to be homosexual. The men get defensive and Neha tickled, takes her leave with a "Sorry, touchy topic." Sam and Kunal, now alone, remember their kiss.
Abhishek Bachchan as Sameer Kapoor (Sam)
John Abraham as Kunal Chopra
Priyanka Chopra as Neha Melwani
Bobby Deol as Abhimanyu Singh, Nehas second boss (Cameo Appearance)
Kiron Kher as Sameers mother
Boman Irani as M aka Murli, Nehas first boss
Sushmita Mukherjee as Nehas aunty
Shilpa Shetty in a special appearance in the song "Shut Up & Bounce"
The film review site Rotten Tomatoes gave the movie an aggregate 100% (fresh) rating, based on 5 reviews. Rony DCosta of Box Office India gave it 3 stars out of 5, stating, "Dostana is fresh, frothy, naughty & a delightful romantic comedy. Its an ideal date movie". Bollywood Hungama gave it 4 stars out of 5, with Taran Adarsh commenting, "On the whole, DOSTANA is a winner all the way. In terms of content, it might just prove to be a trendsetter." The Times of India gave it 4 stars out of 5, stating, "Just for laughs, with a loose second half, Dostana boasts of some fine chemistry between the two lead players: Abhishek and John". The review at Rediff.com makes note of the elaborate sequences and the possibility of the film becoming a financial success. However, it also mentions that the film is flawed in its depiction of homosexuality, calling it a "crucial blunder". AOL India gave it 3 out of 5, with Noyon Jyoti Parasara calling Dostana "a fun film".
Among other US critics, Frank Lovece of Film Journal International enjoyed it as a "[b]ig, colorful, delightfully dumb Bollywood gateway movie" that "could be a perfect crossover vehicle for U.S. audiences". Referring to the thematically similar film I Now Pronounce You Chuck & Larry, Lovece said "this reverse La Cage aux Folles ... is miles above Adam Sandlers Hollywood take on the topic". Critic and author Maitland McDonagh in MissFlickChick.com, placing the film in a larger context, analysed that it "trades in stereotypes about swishy queers, shallow horndogs, frustrated career girls, guilt-wielding (s)mothers and overbearing aunties who need to chill out and get laid. And you know what? Its pretty damned funny and oddly subversive. Yes, everyone learns a lesson about tolerance without actually embracing an alternative lifestyle, but any movie that can finagle two macho movie studs into a full-on smooch that doesnt devolve into slapstick gay panic is venturing into risky territory".
The films soundtrack was composed by Vishal-Shekhar. The album met with critical acclaim. According to the statistics published on IndiaFM, Dostana debuted at No. 4 on its Top Ten Soundtrack Sales Chart. Listeners registered on the website reviewed the album favourably and Dostanas music had an average rating of 4 stars out of 5.
The soundtrack received generally favourable reviews. Joginder Tuteja of IndiaFM stated that "Dostana is an excellent album from Vishal-Shekhar. It does not carry a single number that doesnt work", giving the soundtrack 4 out of 5 stars. NDTV also gave the soundtrack 4 out of 5 stars, stating: "the soundtrack of the film will keep the cash registers ringing, with "Shut Up and Bounce" as an exception." Similarly, most music critics praised every track except "Shut Up and Bounce," which was a disappointment. Because of its familiar tune, the song drew comparisons with Kal Ho Naa Hos "Its the Time to Disco".
In contrast to IndiaFM and NDTV, Buzz18s Chandrima Pal gave the soundtrack 2.5 stars out of 5, stating that it "misses out on most of the spunk Vishal-Shekhar had in their previous works". Rediffs Sukanya Verma also gave the soundtrack 2.5 stars out of 5, stating that "although Dostanas music is nice and peppy for the most part, its nothing extraordinary." She added, Dostana "certainly wasnt the best from Dharma Productions". ApunKaChoice.com and The Times of India each rated the soundtrack a 3 out of 5.
Later, a video Maa Da Laadla - Remix was released. It was also the ending theme for the movie.
Pritish Nandy, owner of Pritish Nandy Communications, filed a court case against Dharma Productions for using the song "Kuch Kum" without his permission. He alleged that "Kuch Kum" was originally composed by Vishal-Shekhar for a different film to be directed by Tarun Mansukhani under his banner, but the project was shelved. When Vishal-Shekhar used "Kuch Kum"s composition in Dostana Pritish Nandy was "livid", "raising objections" against the use of the song. Dharma Productions settled the matter out of court, paying Nandy ?3 crore (US$470,000) in compensation.
Dostana performed well both in India and overseas markets. Its opening weekend gross in the USA was $645,604 whilst in the UK, it was the third biggest opener behind Singh is Kinng and Race with £341,665. As of 21 December 2008, the film had grossed $1,444,246 after a 37-day run at the UK box office alone with its total production budget of $2 million being almost covered. In the USA, the film had a total gross of $1,243,910 as of 11 December 2008, whereas in countries such as Australia, South Africa, New Zealand, Fiji, Malaysia, Netherlands and India the total gross was $16,650,664. In India, (as of 12 December 2008) the film had earned $14,718,754 which was 82% of its total gross. As of 11 December 2008, the film had a grossed $17,894,574 (which is just over Rs. 850 million) worldwide.
Filmfare Award
Nominated- Best Movie
Nominated- Best Actor - Abhishek Bachchan
Nominated- Best Music Director- Vishal-Shekhar
International Indian Film Academy Awards
Won - Best Comedian: Abhishek Bachchan
Won - Best Choreography: Farah Khan
Stardust Awards
Won - Stardust Star of the Year Award - Female: Priyanka Chopra
Star Screen Awards
Jodi No. 1: Abhishek Bachchan and John Abraham
Yash Raj Films released Dostana on Blu-ray on 14 December 2009.
Jaane Kyun (4:38)
Desi Girl (5:07)
Maa Da Laadla (4:05)
Shut Up & Bounce (4:37)
Khabar Nahi (4:19)
Kuch Kum (5:41)
Maa Da Laadla - Mummy Mix (4:02)
Abhishek Bachchan and Bobby Deol appear in Dostana and Jhoom Barabar Jhoom. Karan Johar and Hiroo Johar produced Dostana and I Hate Luv Storys. Vishal Dadlani and Shekhar Ravjiani composed the music for Dostana and Salaam Namaste. Priyanka Chopra appears in Dostana and Mujhse Shaadi Karogi. Abhishek Bachchan appears in Dostana and Kuch Naa Kaho.
In 2009 reports came out that director Tarun Mansukhani and Karan Johar are planning for a sequel of the film to cash in on its success, the sequel is titled Dostana 2. It was reported that along with the existing cast of the film (excluding Priyanka Chopra and Bobby Deol) Johar has roped in Katrina Kaif, Arjun Rampal, Ritesh Deshmukh and Shreyas Talpade. Ritesh Deshmukh and Shreyas Talpade will play a real gay couple.