Nickname

The Shadow




Name

Dorian Yates




Spouse

Gal Ferreira Yates




Active

Retired 1997




Successor

Ronnie Coleman



Predecessor

Lee Haney


Height

1.77 m




Weight

110–132kg (235–290lb)




Role

Bodybuilder


Children

Lewis Yates






Born

19 April 1962 (age 59) Sutton Coldfield, West Midlands, England (

1962-04-19

)


Pro-debut

Night of Champions, 1990




Best win

IFBB Mr. Olympia 1992–1997, six consecutive times,


Movies

The Battle for the Olympia I: 1996




Similar People

Ronnie Coleman, Lee Haney, Jay Cutler, Kevin Levrone, Gal Ferreira Yates
Dorian yates into the shadow redux london real
Dorian Andrew Mientjez Yates (born 19 April 1962) is an English former professional bodybuilder. He won the Mr. Olympia title six consecutive times from 1992 to 1997. He is tied for the fourth-highest number of Mr. Olympia awards of all time alongside Phil Heath, who also won the title six consecutive times (from 2011 to 2016), thus ranking them behind Ronnie Coleman (8), Lee Haney (8), and Arnold Schwarzenegger (7). He is widely considered to be one of the top bodybuilders in modern history.
Contents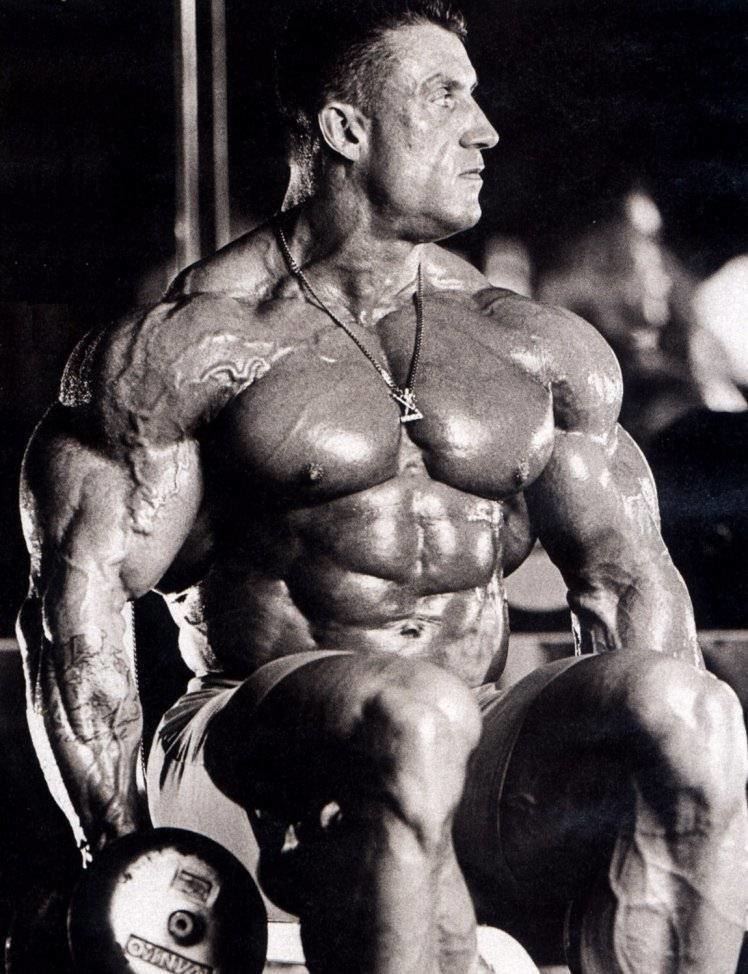 Dorian yates back exercises
Early life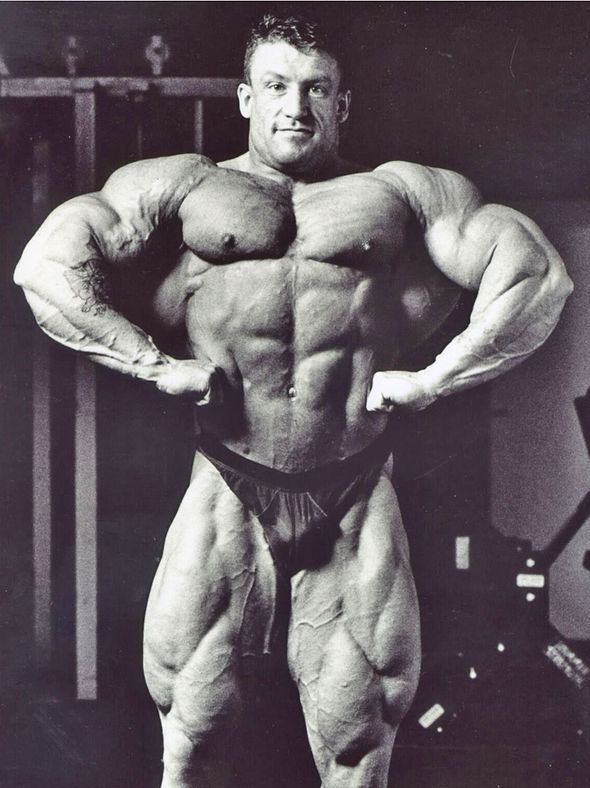 Yates was born in Hurley, then in Warwickshire, and grew up in rural Staffordshire. When he was a teenager, his family moved to Birmingham. He started working out in 1983.
Career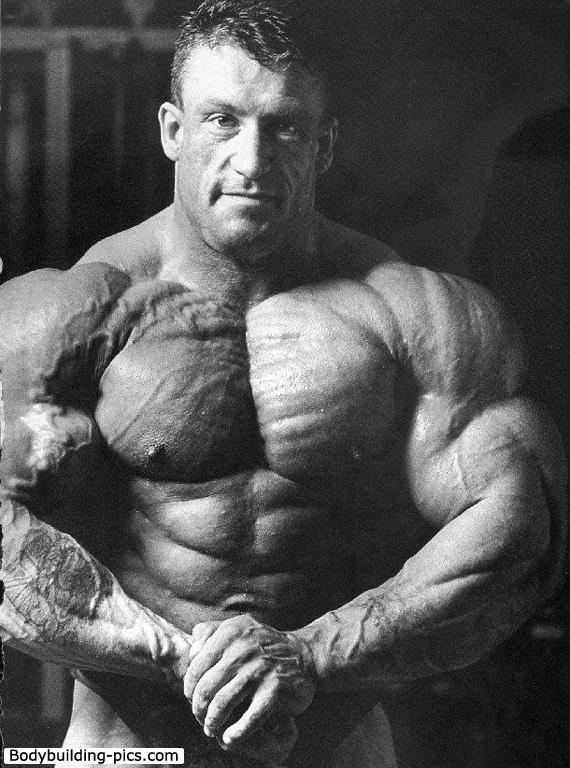 Yates' professional record consists of 15 major contest wins and two second-place finishes. His career ended in large part due to chronic acute injuries, including torn biceps and triceps, the latter just three weeks prior to his final contest, the 1997 Mr. Olympia, which he won in spite of the injury.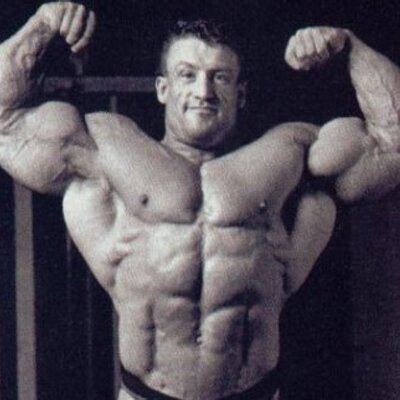 Yates espoused a style of training known as HIT (High Intensity Training), which states that maximum muscle stimulation can be reached through short, high-intensity workout sessions rather than long duration workouts. The training style was originally popularized by Arthur Jones and Mike Mentzer.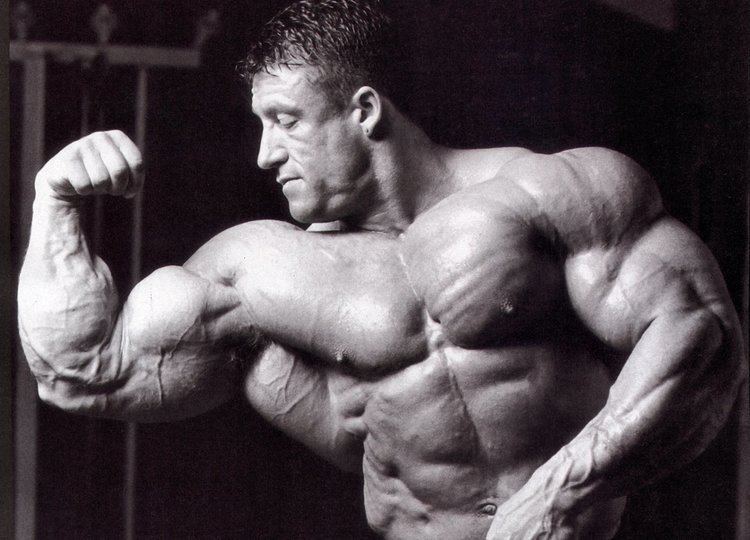 Yates earned the nickname of "The Shadow" for his tendency to unexpectedly appear at major bodybuilding contests and steal the win, having remained out of the public eye for long periods beforehand. He was reported to have turned down several large supplement endorsement contracts and avoided interviews and other television publicity in order to maintain privacy and full commitment to his training.
Yates is considered to be the first of the "mass monsters" in bodybuilding. He combined this enormous muscle mass along with tremendous conditioning quoted as "granite hardness".
Post-competition career
In 1987, Yates purchased Temple Gym, located on Temple Street in Birmingham. In 2006, he franchised four additional Temple Gym locations, three of which are in the UK.
Yates formed the California-based company Heavy Duty Inc. in 1994 with Mike Mentzer and Ray Mentzer. The company marketed athletic apparel and bodybuilding-related books.
In 1998, Yates partnered with Kerry Kayes to form the bodybuilding supplement company CNP Professional, which marketed a Dorian Yates Approved product line in the U.S. He left the company in 2006 to form his own company, Dorian Yates Ultimate Formulas, which offers a line of protein and weight-gain supplements. He started a second company in 2010, EU Peptides, which sells peptide hormones and other pro-hormone supplements. He left EU Peptides in 2012. In 2011, Yates founded a third company, DY Nutrition, which specializes in pre-workout formulas and has released several training DVDs.
Yates has conducted several seminar tours internationally to discuss nutrition and his experiences in bodybuilding. He offers training videos and written commentary on his official website. In 2015, he produced the documentary All I Know is Pain.
In 2017, Yates announced his DY GYM program to help qualified and ambitious entrepreneurs realize their dreams of becoming successful gym owners. DY GYM gives gym owners full business training inside the new DY University and the first location is set to open in China in January 2017.
Yates and a partner took over the gym in 1987 and eventually became the sole owner of the gym. It has franchises in California, Las Vegas, and the UK. It's spread across 3000 square feet and situated in a dungeon. It has dumbbells up to 220 lbs.
DY Nutrition is a line of supplements that consists of whey protein supplements, pre-workout, and post-workout supplements owned and endorsed by Yates.
Personal life
Yates is married to Brazilian fitness model Glauce "Gal" Ferreira. She had won the IFBB South American Bodyfitness event and was also the IFBB World Bodyfitness Champion 2007. They met each other for the first time at the 2008 Arnold Classic. They live in Marbella. Yates' son, Lewis, has also taken up bodybuilding and works closely with his father.
Yates has advocated alternative treatments for cancer, including the use of cannabis oil. He has also made statements in interviews concerning the negative health effects of sodium fluoride additives in tap water and the discovery of cancer viruses and sterilants in some vaccines. In a 2013 interview, he endorsed the use of some psychedelic entheogens for religious and spiritual purposes, including ayahuasca. Yates has also taken several controversial political positions, such as calling for a new investigation of the 9/11 attacks.
Books and videos
In 1993, Yates published an autobiography titled Blood and Guts (ISBN 978-0-9636163-0-2).
In 1996, Yates released a workout video (VHS) of the same title, which features his weekly weight training routines.
In 1998, Yates coauthored A Warrior's Story (ISBN 978-0-9534764-0-4), in which he chronicles his path to success in bodybuilding.
In 2012, Yates released a mass gain video trainer in collaboration with bodybuilding.com called Blood and Guts, based on the HIT theory.
In 2017, Yates attended the worldwide premiere of the London Real feature film, Dorian Yates: Inside The Shadow, held at BAFTA in London.
Stats
Height: 1.80 m (5 ft 11 in)
Off Season Weight: 128–140 kg (282–309 lb)
Competition Weight: 118–128 kg (260–282 lb)
Upper Arm Size: 51 cm (20 in)
Thigh Size: 79 cm (31 in)
Waist Size: 88 cm (35 in)
Calf Size: 52 cm (20 in)
Chest size: 142 cm (56 in)
Bodybuilding titles
1985 World Games 7th Heavyweights
1986 British Championships, 1st Heavyweight
1988 British Championships, 1st Heavyweight and overall
1990 Night of Champions 2nd
1991 Night of Champions, 1st
1991 Mr. Olympia, 2nd
1991 English Grand Prix, 1st
1992 Mr. Olympia, 1st
1992 English Grand Prix, 1st
1993 Mr. Olympia, 1st
1994 Mr. Olympia, 1st
1994 Spanish Grand Prix, 1st
1994 German Grand Prix, 1st
1994 English Grand Prix, 1st
1995 Mr. Olympia, 1st
1996 Mr. Olympia, 1st
1996 Spanish Grand Prix, 1st
1996 German Grand Prix, 1st
1996 English Grand Prix, 1st
1997 Mr. Olympia, 1st
References
Dorian Yates Wikipedia
(Text) CC BY-SA