Preceded by

John Ogar Odey




Died

June 7, 2014, India




Succeeded by

Labaran Maku




Buried

August 28, 2014





Name

Dora Akunyili




Spouse

J.C. Akunyili (m. ?–2014)




Role

Pharmacist




Parents

Paul Young Edemobi






Political party

People's Democratic Party (PDP); All Progressives Grand Alliance (APGA)




Children

Edozie Akunyili, Ijeoma Akunyili




People also search for

Chris Ngige, J.C. Akunyili, Edozie Akunyili, Ijeoma Akunyili
Dora Akunyili College of Pharmacy 8th Oath-taking Induction Ceremony
Dora Nkem Akunyili (14 July 1954 – 7 June 2014) was the Director General of National Agency for Food and Drug Administration and Control (NAFDAC) of Nigeria and Nigerian Minister of Information and Communications from 2008 to 2010. She was a pharmacist and governmental administrator who gained international recognition and won several awards for her work in pharmacology, public health and human rights.
Contents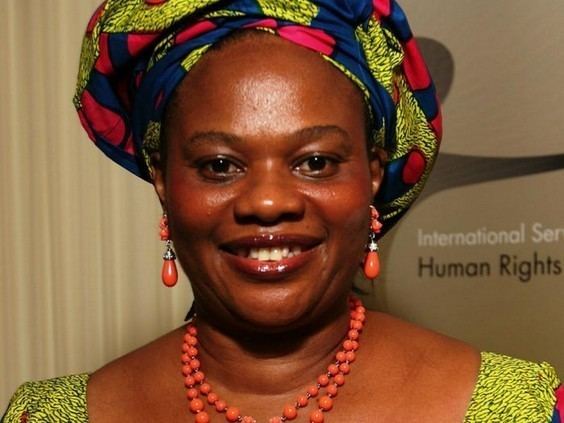 Akunyili ran for election as Senator for Anambra Central for the APGA in April 2011 but was defeated by Chris Ngige of the ACN. She immediately sent a petition to the Independent National Electoral Commission disputing the result. She died in an Indian hospital on 7 June 2014 after a battle with cancer.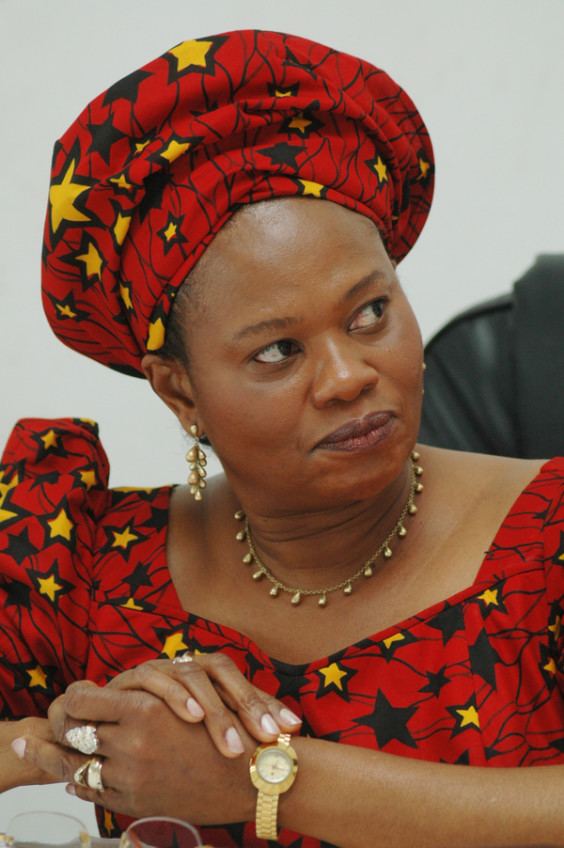 Special tribute to prof dora akunyili 1954 2014
Leadership of NAFDAC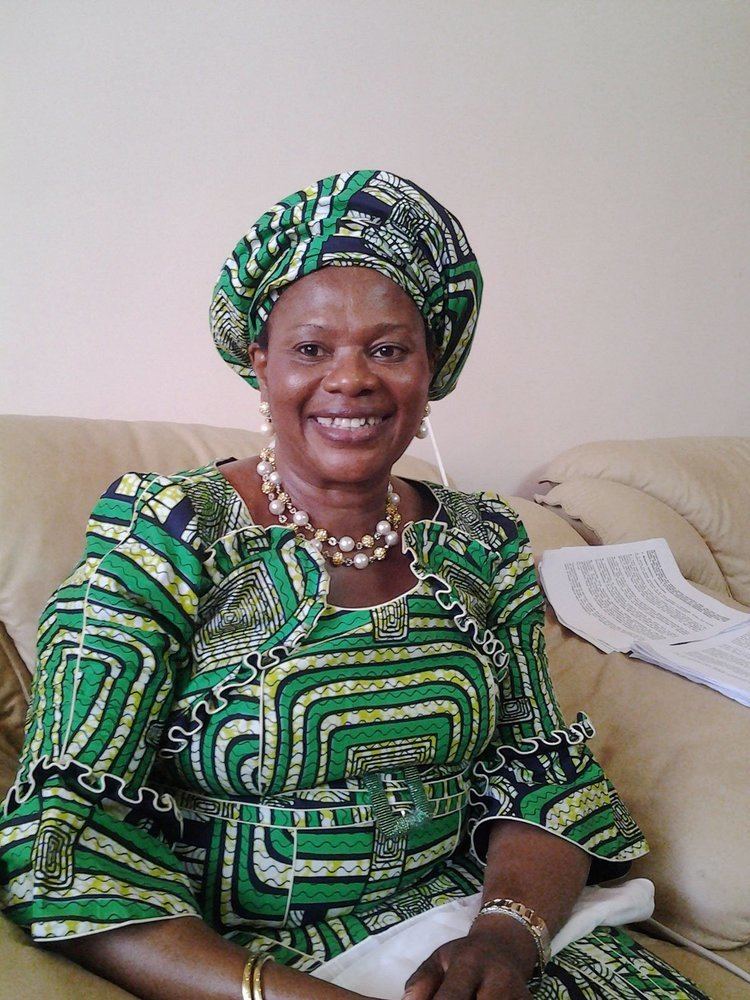 Following her appointment as the Director General of NAFDAC in April 2001, Akunyili established as a top priority the eradication of counterfeit drugs and unsafe food. Before her assumption of office in NAFDAC, fake and substandard foods and drugs were sold in Nigeria without any form of regulation. She was disheartened that "so many of (her) countrymen and women (were) fighting killer diseases like malaria and tuberculosis with little more than sugar syrup and chalk tablets, cynically packaged to look like the real thing." Although Akunyili faced considerable risk to her personal safety in her fight to combat the issue of fake drugs, "She [has been] dancing with danger. And she [has been collecting] very visibly awards all over the world appearing with whomever has a smile to share."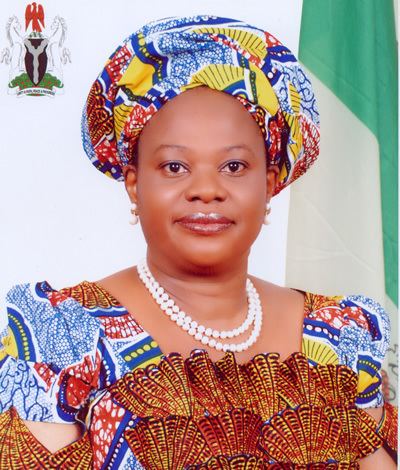 Professor (Mrs.) Dora Nkem Akunyili, who assumed office on 12 April 2001, as the Director General of National Agency for Food and Drug Administration and Control (NAFDAC), is a Pharmacist, Pharmacologist, Erudite Scholar, Seasoned Administrator, and a visionary leader. She was a Senior Lecturer and Consultant Pharmacologist in the College of Medicine, University of Nigeria, Nsukka (UNN), Enugu Campus, before she became the NAFDAC boss.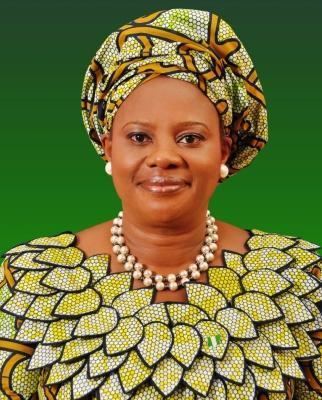 She was born in born in Makurdi, Benue State, but brought up in Nanka and was married in Agulu, both in Anambra State of Nigeria. Her educational career started with her passing the First School Leaving Certificate with Distinction at St. Patrick's Primary School, Isuofia, Anambra State in 1966, and the West African School Certificate (WASC) with Grade I Distinction in 1973 from Queen of the Rosary Secondary School, Nsukka, both in Nigeria.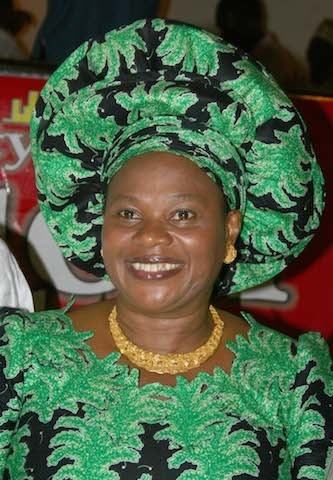 These exceptional results in the First School Leaving Certificate and WASC earned her the Eastern Nigerian Government Post Primary Scholarship and the Federal Government of Nigeria Undergraduate Scholarship. She got her First Degree in Pharmacy B.Pharm (Hons) in 1978 and her PhD in 1985 from UNN. Professor Akunyili was a Post-Doctorate Fellow of the University of London and a Fellow of the West African Post-Graduate College of Pharmacists. To prepare her for Managerial positions, she was trained on Computer Education Programme by WHO/UNDP/World Bank Sponsored and Senior Management skills Course in RIPA, London, in 1994 and 1998 respectively. Akunyili has enjoyed many academic awards and recognitions.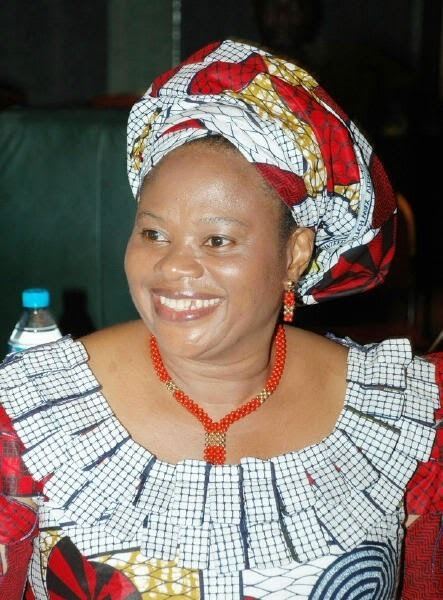 Akunyili started her working career as a Hospital Pharmacist from 1978 to 1981, in the University of Nigeria Teaching Hospital (UNTH), Enugu, after which she ventured into academics as a Graduate Assistant (Research Fellow) in Faculty of Pharmaceutical Sciences, UNN from 1982 to 1986. In the University system, she made a steady progress from Lecturer I in 1986 until she was made Senior Lecturer in 1990. She transferred to College of Medicine, UNN in 1992, where she was made a Consultant Pharmacologist in 1996, a position she held until 12 April 2001. Due to her love for teaching and nurturing young ones, she was also a part-time lecturer of the West African Postgraduate College of Pharmacists Lagos, Nigeria from 1992–1995.
Akunyili was also prepared for her administrative position at NAFDAC by her four years stint as Zonal Secretary of Petroleum Special Trust Fund (PTF), co-ordinating all projects in the five south-eastern states of Nigeria (Abia, Anambra, Ebonyi, Enugu and Imo States).
She also served as a Supervisor for Agriculture and Member of the Caretaker Committee for her Local Government, Anaocha Local Government Area of Anambra State from 1994 to 1996. From 1992 to 1994, Akunyili served as a member of State's Hospitals Management Board and State Advisory Council for Women Commission both in Anambra State of Nigeria.
As a Scientist and a Scholar, she presented over 20 research papers in various local and International Scientific Conferences, and published a book and 18 journal articles. She supervised PhD and Masters candidates in Nnamdi Azikiwe University Awka and U.N.N. respectively both in Nigeria. Even as the Director General of NAFDAC, Dr. Akunyili found time to supervise six postgraduate students in the College of Medicine UNN. She was also Chief Examiner in Pharmacology for 3rd M.B.B.S College of Medicine, Abia State University Uturu, Nigeria.
Akunyili was also a very active member of the Pharmaceutical Society of Nigeria (PSN) where she served in the following capacities:
PSN Education Committee as Secretary, 1994–2000
Organizing Committee for Enugu State PSN Annual Conference as Secretary, 1995
Nigerian Association of Academic Pharmacists as National Asst. Secretary, 1990–94
Association of Lady Pharmacists as National Vice-President, 1992–95, National Ex Officio Member 1995–2000 and President of Enugu State branch, 1992–98.
She was also a member of other learned societies among which are Nigerian Society for Pharmacology, West African Society for Pharmacology, International Union of Pharmacology and International Pharmaceutical Federation.
Akunyili held positions of responsibility in University of Nigeria Nsukka Senate in the following capacities:
Senate Careers Board Committee – Member 1986–93
Board of Institute for Development Studies-Member, 1986–93
Senate Representative for Faculty of Pharmaceutical Sciences, 1990–92
Staff Welfare Committee for Academic Staff Union of Universities, Nigeria – Member, 1991–93
Investigation Committee on Alleged Examination Malpractice in Drama 202 Re: Ugwuja C., 86/49917 of Sub-Department Dramatic Arts, UNN – Secretary, 1991–92.
Akunyili's high sense of responsibility led to her being made a member of the following Faculty of Pharmaceutical Sciences Committees (UNN), 1986–92:
Medicinal Plant Committee
Examination Committee
Continuing Education Committee
Publications and Colloquial Committee
Committee on Specialization Courses for Pharmacists
Consultancy Management Board.
Akunyili was a devout Catholic and was married to Dr J. C. Akunyili, of the University of Nigeria Teaching Hospital, Enugu till her death. They had six children together.
Her hobbies included reading and writing. Her funeral, which took place on 27 and 28 August, was attended by many dignitries from within Nigeria and beyond, including President Goodluck Jonathan and a former Nigerian military ruler General Yakubu Gowon.
Akunyili was laid to rest at Agulu in Anambra state.
Awards
Some of the awards Prof. Akunyili received in her lifetime were:
Time Magazine Award 2006 ("One of the eighteen heroes of our time"), Time Magazine Inc.
Person of the Year 2005 Award – Silverbird Communications Ltd, Lagos, 5 January 2006
Award of Excellence – Integrated World Services (IWS), Decemb2005
Award of Excellence – Advocacy for Democracy Dividends International, Lagos, 17 December 2005
Meritorious Award 2005 – St. Michael's Military Catholic Church, Apapa, Lagos, 4 December 2005
African Virtuous and Entrepreneurial Women Merit Award 2005 – African Biographical Network, Dec. 2005
Award for the Best Government Parastatal – National Association of Nigerian Students (NANS), December 2005
An Icon of Excellence Award – The African Cultural Institute and Zenith Bank Plc, 8 December 2005
2005 Grassroots Human Rights Campaigner Award London-based Human Rights Defense Organization, 8 December 2005
Most Innovative Director Award Federal Government College, Ijanikin, Lagos, October 2005.
Integrity Award 2003 – Transparency International.
References
Dora Akunyili Wikipedia
(Text) CC BY-SA