8.6

/

10

Alchetron

Rate This





Director

D. A. Pennebaker








Release date

May 17, 1967 (1967-05-17)

Initial release

May 17, 1967 (San Francisco)

Featured songs

Subterranean Homesick Blues

Music director

Bob Dylan, Joan Baez, Alan Price, Donovan

Cast

Bob Dylan

(Himself),

Albert Grossman

(Himself),

Bob Neuwirth

(Himself),

Joan Baez

(Herself),

Alan Price

(Himself),

Tito Burns

(Himself)




Similar movies

Evanescence: Anywhere But Home

,

Collective Soul: Home

,

Straight Outta Compton

,

Show: A Night In The Life of Matchbox Twenty

,

Queen: Live at Wembley Stadium

,

Metallica: Français Pour Une Nuit



Bob dylan dont look back clip
Dont Look Back is a 1967 American documentary film by D. A. Pennebaker that covers Bob Dylan's 1965 concert tour in England.
Contents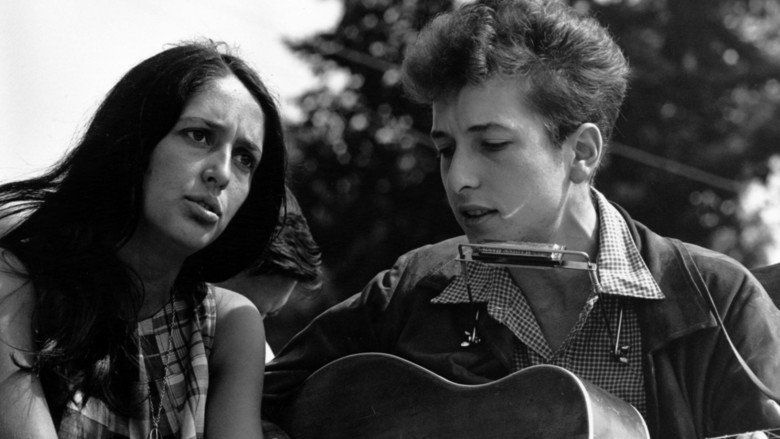 In 1998 the film was selected for preservation in the United States National Film Registry by the Library of Congress as being "culturally, historically, or aesthetically significant". In a 2014 Sight & Sound poll, film critics voted Dont Look Back the joint ninth best documentary film of all time.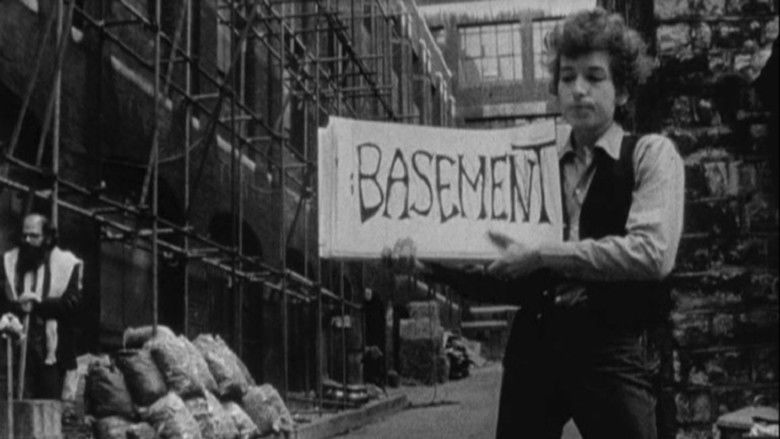 Oasis don t look back in anger official video
Plot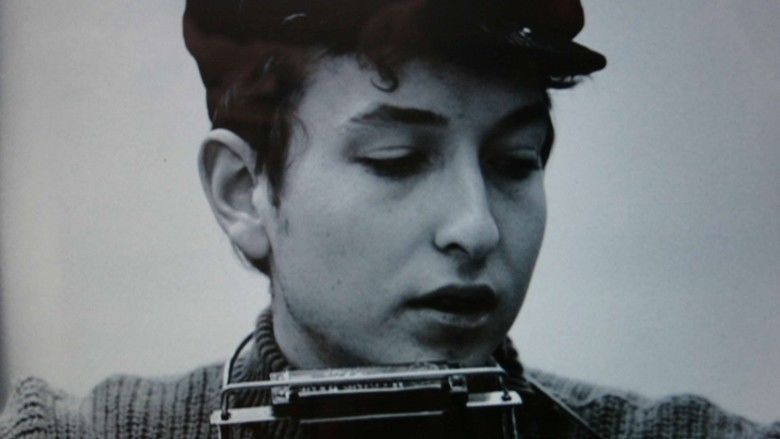 The film features Joan Baez, Donovan and Alan Price (who had just left the Animals), Dylan's manager Albert Grossman and his road manager Bob Neuwirth. Marianne Faithfull, John Mayall, Ginger Baker, and Allen Ginsberg may also be glimpsed in the background. The film shows a young Dylan: confident if not arrogant, confrontational and contrary, but also charismatic and charming. Notable scenes include: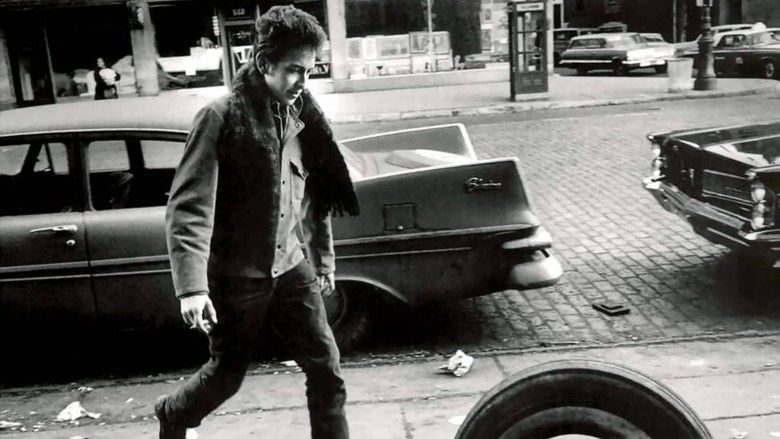 Dylan's extended taunting of Time Magazine's London arts and science correspondent Horace Freeland Judson who was subjected to what he believes to be a contrived tirade of abuse from Dylan.
Dylan's interrupting Alan Price's backstage performance of "Little Things" to ask Price why he left the Animals.
Dylan and Baez singing Hank Williams songs in a hotel room, as well as Baez singing the first few verses of "Percy's Song" and "Love Is Just a Four-Letter Word" (which was still apparently unfinished at the time, as Baez later tells Dylan, "If you finish it I'll sing it on a record"; she would record it on Any Day Now in 1968).
Dylan's pre-concert philosophical jousting with a "science student" (Terry Ellis, who later co-founded Chrysalis Records).
Grossman negotiating with former Bebop Dance band leader and music agent Tito Burns.
Dylan singing "Only a Pawn in Their Game" on July 6, 1963, at a Voters' Registration Rally in Greenwood, Mississippi (shot by artist and experimental filmmaker Ed Emshwiller).
A selection of songs from Dylan's Royal Albert Hall performance.
Dylan regaling the room with "It's All Over Now, Baby Blue" after proclaiming "Hey, that's a good song, man!" at the completion of Donovan's performance of "To Sing for You".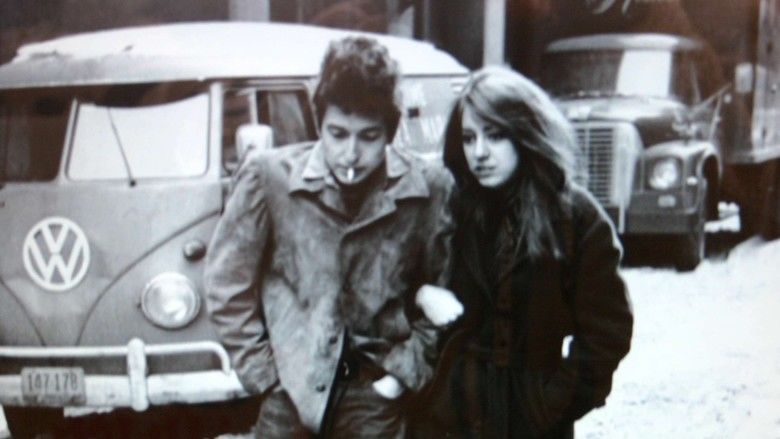 Dylan's romance with Baez had pretty much run its course by the time of the tour, and the film candidly captures what amounts to their breakup.
The opening scene of the film also served as a kind of music video for Dylan's song "Subterranean Homesick Blues", in which the singer displays and discards a series of cue cards bearing selected words and phrases from the lyrics (including intentional misspellings and puns). Allen Ginsberg makes a cameo appearance during this episode.
Credited
Bob Dylan
Albert Grossman
Bob Neuwirth
Joan Baez
Alan Price
Tito Burns
Donovan
Derroll Adams
Uncredited
Howard Alk
Jones Alk
Chris Ellis
Terry Ellis
Marianne Faithfull
Allen Ginsberg
John Mayall
Brian Pendleton
Tom Wilson
Title
The original title of this film is Dont Look Back, without an apostrophe in the first word. D. A. Pennebaker, the film's writer director, decided to punctuate the title this way because "It was my attempt to simplify the language". Many sources, however, have assumed this to be a typographical error and have "corrected" the title to Don't Look Back. In the commentary track to the DVD release, Pennebaker said that the title came from the Satchel Paige quote, "Don't look back. Something might be gaining on you," and that Dylan shared this view.
The title also appears as a line in Dylan's song "She Belongs to Me" from the 1965 album Bringing It All Back Home ("she's an artist/ she don't look back"). Pennebaker has said that he was not aware, when deciding on the film title, that it had appeared in one of Dylan's songs, and that he knew Dylan did not want a song lyric to be the title. (Dylan would later again use "don't look back", this time in its imperative form, in the song "Pressing On", from the 1980 album Saved, which contained the lyric "shake the dust off your feet/ don't look back".)
Production
Pennebaker has stated that the famous "Subterranean Homesick Blues" music video that is shown at the beginning of the film was actually shot at the very end of filming. Pennebaker decided during editing to place it at the beginning of the film as a "stage" for Dylan to begin the film.
Release
The film was first shown publicly May 17, 1967, at the Presidio Theater in San Francisco, and opened that September at the 34th Street East Theater in New York.
A transcript of the film, with photographs, was published in 1968 by Ballantine Books.
Reception
The film has been very well received by critics. It currently has a rating of 100% on Rotten Tomatoes based on reviews. The film also received a 5 star review from allmovie. In August 1967, a Newsweek reviewer wrote:
Dont Look Back is really about fame and how it menaces art, about the press and how it categorizes, bowdlerizes, sterilizes, universalizes or conventionalizes an original like Dylan into something it can dimly understand.
Home media
Dont Look Back has been available on DVD for several years. It was digitally remastered and re-released on DVD February 27, 2007. The two-disc edition contained the remastered film, five additional audio tracks, commentary by filmmaker D. A. Pennebaker and Tour Road Manager Bob Neuwirth, an alternate version on the video for "Subterranean Homesick Blues", the original companion book edited by D. A. Pennebaker to coincide with the film's release in 1968, a flip-book for a section of the "Subterranean Homesick Blues" video, and a brand new documentary by D. A. Pennebaker and edited by Walker Lamond called 65 Revisited. The DVD packaging was also given new artwork.
On November 24, 2015, The Criterion Collection released a newly restored 4K transfer of the film on Blu-ray and DVD. The Criterion version contained new special features.
Influences on popular culture
The band Belle & Sebastian reference the movie in their 1996 album If You're Feeling Sinister during the song "Like Dylan in the Movies" (refrain: "And if they follow you/don't look back/like Dylan in the movies/on your own").
Jill Sobule references the movie in her 2000 album Pink Pearl during the song "Heroes" (lyric: "Dylan was so mean to Donovan in that movie").
INXS pay tribute to the opening sequence in their video for "Mediate" from their 1987 album, Kick.
The 1992 satire film Bob Roberts includes several scenes that are influenced by the movie, including a clear parody of the opening scene, complete with misspelled words ("Dange", for example).
The opening sequence with Dylan's "Subterranean Homesick Blues" video is alluded to in a 2008 ESPN commercial with Kenny Mayne.
The same sequence was also parodied in the video for Weird Al Yankovic's song "Bob"; that video also includes specific allusions to the INXS video.
The video was also parodied several times on Royal Canadian Air Farce, where his mumbling would be exaggerated.
The vinyl version of the Waterboys' bootleg of their performance at the Glastonbury Festival is entitled "Don't Look Back."
Noel Gallagher allegedly got the idea for his hit song "Don't Look Back In Anger" for his group Oasis's second album (What's the Story?) Morning Glory, from this specific documentary.
In the movie Patti Smith: Dream of Life, Patti Smith references Dont Look Back, discussing the scene where Dylan hails a taxi.
In the 2007 mockumentary Walk Hard: The Dewey Cox Story, the main character (Dewey Cox) goes through a transitional period in 1966 that heavily resembles Dylan, and Dont Look Back in particular. Most notably during a press conference scene in which a reporter compares Dewey to Dylan. Dewey replies, "Why doesn't anyone ask Bob Dylan why he sounds so much like Dewey Cox?", parodying a press conference in Dont Look Back where Dylan provides a similar response when a reporter compares Dylan to fellow singer-songwriter Donovan.
Don't Look Back (1999) is an artwork by the British sculptor and conceptual artist Fiona Banner. Her recollection of the documentary is transcribed into first person to give the impression of a witness account of the events captured in the film. The piece takes the form of a screenprint triptych.
"Give the anarchist a cigarette"
"Give the anarchist a cigarette" is uttered by Dylan upon learning that he had been pejoratively labeled as an anarchist by various newspapers in 1965. The event is captured in the final scene of the documentary.
The phrase has since passed into popular culture in several instances.
A bootleg album of live Bob Dylan songs has been called Give the Anarchist a Cigarette.
A film has also been given the title Give the Anarchist a Cigarette.
The phrase has since been used by the anarcho-punk band Chumbawamba for the title of a song on their album Anarchy. The song is about Bob Dylan and includes the lyrics: "Give the anarchist a cigarette/ 'Cause that's as close as he's ever going to get/ Bobby just hasn't earned it yet."
It is also the title of the autobiography by Mick Farren, a musician and anarchist.
Literature
Hall, Jeanne (1998): Don´t you ever just watch? American Cinéma vérité and DONT LOOK BACK. In: Grant, Barry Keith/Sloniowski, Jeannette (eds.): Documenting the Documentary. Close Readings of Documentary Film and Video. pp. 223–236, Detroit: Wayne St. University Press, ISBN 978-0814326398
Saunders, Dave (2007). Direct Cinema: Observational Documentary and the Politics of the Sixties. London: Wallflower Press. ISBN 1-905674-16-3.

(This book contains a lengthy chapter on Dont Look Back and its cultural context and significance.)
References
Dont Look Back Wikipedia
(Text) CC BY-SA
Dont Look Back IMDb
Dont Look Back Rotten Tomatoes
Dont Look Back Roger Ebert
Dont Look Back themoviedb.org