Covid-19
William Shakespeare




Holinshed's Chronicles




William Shakespeare




Macbeth




Uncertain, c.1603-1607




Represents moral order




Macbeth, This Is Macbeth






King Duncan, father Malcolm, elder brother Macbeth, father's cousin




There's daggers in men's smiles. (2.3)




Paul Shelley, Ben Carpenter, Miles Osgood, Raymond Bellew, Bessie Buskirk, Paul MacDonald




Malcolm, Fleance, Macduff, King Duncan, Banquo
Donalbain is a character in William Shakespeare's Macbeth (c.1603-1607). He is the younger son of King Duncan and brother to Malcolm, the heir to the throne. Donalbain flees to Ireland after the murder of his father for refuge.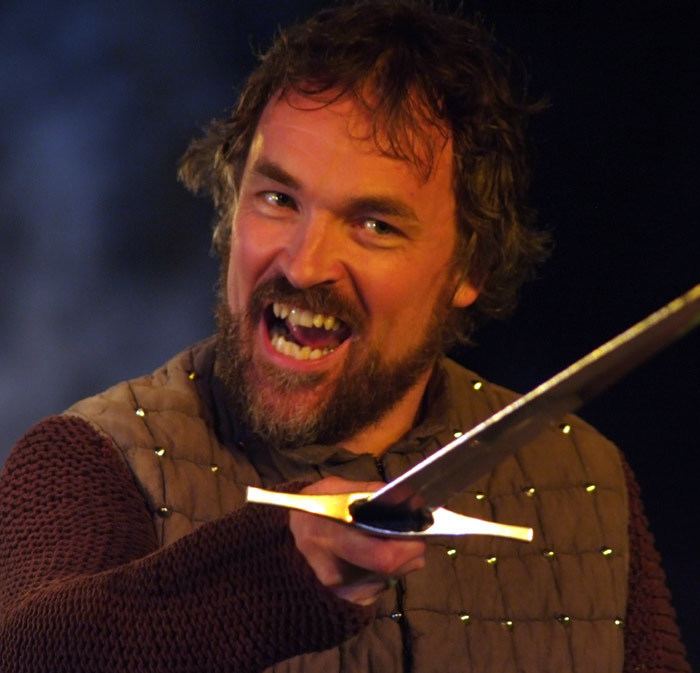 He is based upon a personage in an account of King Duncan in Holinshed's Chronicles, a history of Britain familiar to Shakespeare. He is ultimately based on the historical King Donald III of Scotland.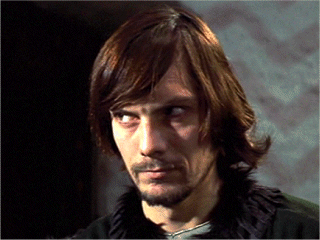 In the original text of the First Folio his name is spelled Donalbaine, and is sometimes also spelled Donaldbain.
Shakespeare's Donalbain is based upon 'Donald Bane' in the account of King Duncan from Holinshed's Chronicles (1587). There, he makes his only appearance in the narrative after King Duncan is murdered. He then decides to seek refuge in Ireland where, the reader is informed, he was "cherished by the king of that land." After his departure, Macbeth uses "great liberality" toward the Scottish nobles in order to gain their favour, and rules capably for seventeen years before being defeated by Malcolm and his English forces. Holinshed's historical personage is Donald III of Scotland.
Historically, Donalbain (Donald Ban/Donald the Fair) seized the Scottish throne after the death of Malcolm and reigned off and on for a few years but was ultimately succeeded by Malcolm's son Edgar.
Donalbain appears in a few early scenes in the play as a silent member of his father's entourage. He speaks only in 2.3 when, after his father's murder, he decides to flee to Ireland. His brother decides to seek refuge in England. Donalbain tells Malcolm that their "separated fortune / Shall keep us both the safer." With his father and brother, Donalbain represents moral order in the play, and contributes to the father/son motif of the play. The ending of Roman Polanski's film of Macbeth, in which Donalbain, returning to Scotland after the death of Macbeth, hears the witches murmuring in the heather and gets off his horse to investigate, evidently alludes to the historical fact that Donalbain seized the throne after the death of Malcolm.
Donalbain (Macbeth) Wikipedia