Covid-19
5.5

/

10

20

Votes

Alchetron

5.4

Rate This


Raghava Lawrence


December 20, 2007 (India)



Telugu




Action, Crime, Drama


Raghava Lawrence


India






December 20, 2007 (2007-12-20)


Lawrence Raghavendra (screenplay), Lawrence Raghavendra (story), Abburi Ravi (dialogue)


Su Su Suriyanna


Anushka Shetty (Priya Mathur),

Lawrence Raghavendra

(Raghava / Jadhav),

Nikitha

(Nandini),

Nagarjuna Akkineni

(Don)

Don is a 2007 Telugu action film produced by M.L. Kumar Chowdary on Sri Keerthi Creations banner and directed by Raghava Lawrence. Starring Nagarjuna Akkineni, Anushka Shetty in the lead roles and Raghava Lawrence also made his debut music director for the film. The film released on 20 December 2007. It has also been dubbed into Malayalam on release as Bhai and dubbed into Hindi as Don No. 1. The film was recorded as Super Hit at the box office. The film was remade in Bangladesh as Don Number One and into Odia as Don starring Anubhab Mohanty.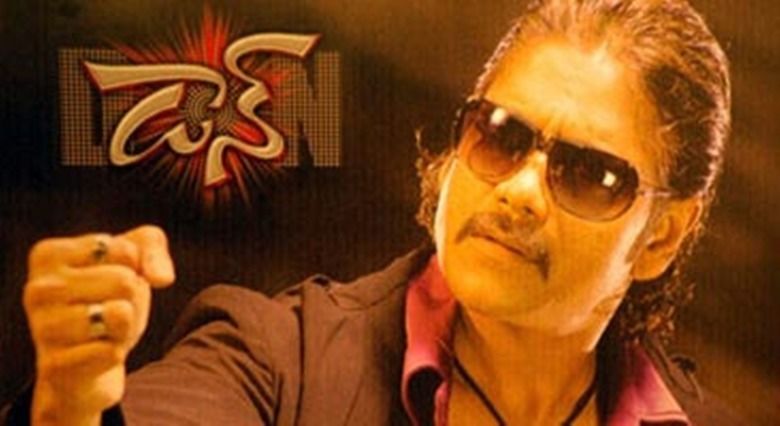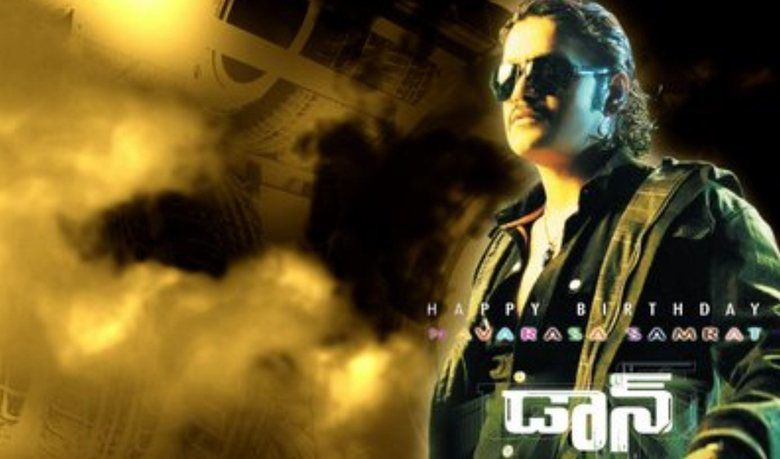 The story begins when a teen named Suri escapes and finds a drug dealer tormenting some little boys. Suri guns down the drug dealer. One of the boys, Raghava expresses his wish to join him. The rest of the boys too become Suri's helpers and eventually his henchman.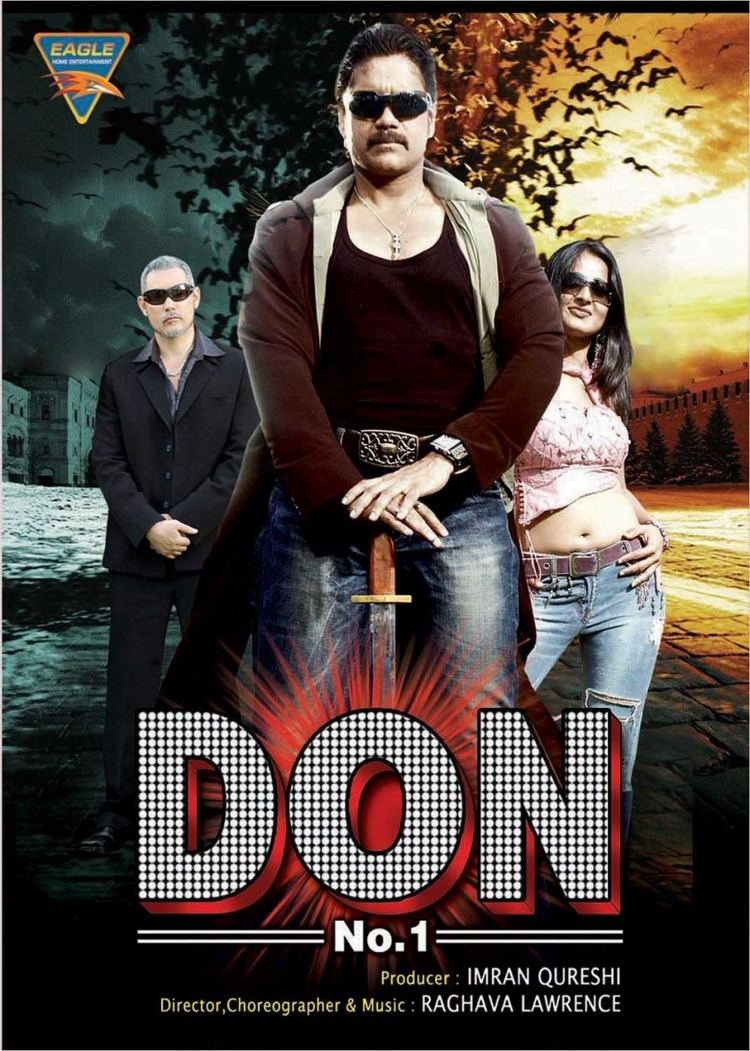 The film continues 20 years later with Suri (Nagarjuna) and Raghava (Raghava Lawrence) and with the establishment of the fact that Suri is the Don with a golden heart. Then, of course, he has Raghava as his sidekick, who adores him to death. Together, they rule the underworld of Andhra Pradesh. Since he is the unopposed kingpin, our don even has time for a song and dance on his birthday with his basti people. Everything is peaceful and hunky dory. But only till Feroz (Kelly Dorjee) enters the scene. Feroz is a feared don throughout India and he wants to add Andhra Pradesh to his underworld fiefdom. That's what sets off the battle of the dons.
Suri begins to upset Feroz because Suri refuses to work with Feroz. In many attempts to kill Suri, Feroz's men get killed. One man (Kota Srinivasa Rao) wants to kill Raghava. Eventually, Don lets Raghava kill the man because the man also hosted a hideout for Feroz's men in Hyderabad. Meanwhile, Don falls in love with Priya (because of the three things he wants in his wife: to be kind, beautiful, and not to be afraid of him), at first, she doesn't like him but later she also begins to like him.
Raghava also finds a girl he likes. In that process, Raghava is cornered, where his fiance Nandhini, ends up being on the villains side. Raghava is killed. In a final meet between Suri & Feroz, Feroz returns Raghava's bullet-ridden body and challenges Suri for a fight on a condition that 'A person will lose 2 of his men for each fall he takes'. Angered & heartbroken on Raghava's death, Suri accepts his challenge. As the fight progresses, Suri loses 2 of his men. Determined to win, Suri continues the fight and thrashes up Feroz & his two well-trained women bodyguards. The fight ends with Feroz getting killed by Suri & he warns Feroz's remaining men not to be like their boss or else they'll end up like him.
Akkineni Nagarjuna as Suri 'Don'
Anushka Shetty as Priya
Raghava Lawrence as Raghava (Jadhav in Hindi version)
Nikita Thukral as Nandhini
Kelly Dorji as Stephen (Firoz in Hindi version)
Chetan Hansraj as Anthony
Kota Srinivasa Rao as Rathnam
Nassar as I.G.
Chalapathi Rao as Murthy
The music was composed by Raghava Lawrence. Music released on ADITYA Music Company.
Don (2007 film) Wikipedia
Don (2007 film) IMDb
Don (2007 film) themoviedb.org