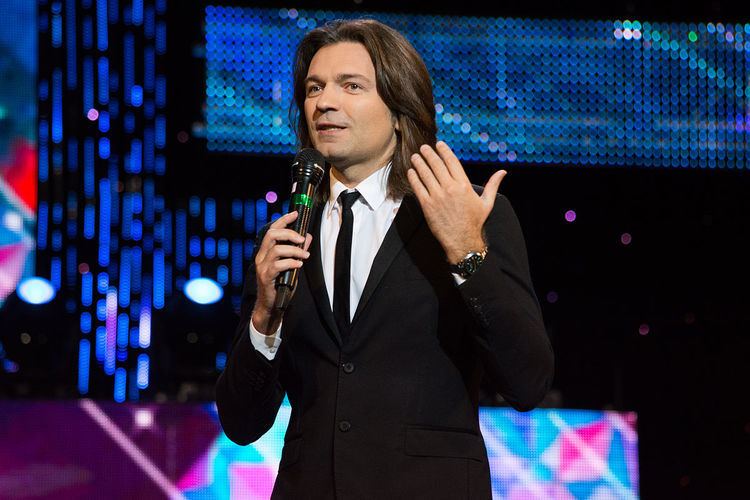 Dmitry Malikov, who goes by his nickname Dima (Дима), was born in Moscow, Soviet Union. His mother, Lyudmila Mikhailovna Vyunkova, was a dancer, and his father, Yuriy Fedorovich Malikov (Юрий Федорович Маликов), was part of a band called Samotsvety (Самоцветы). This combination of parental talent had a large influence in his becoming a musician. In the early 70s, Samotsvety became one of the most popular groups in the USSR, selling several million records. His younger sister, Inna Malikova (Инна Маликова), is also a recording artist. He currently lives with his family, his wife Elena, and his daughter Stefanya.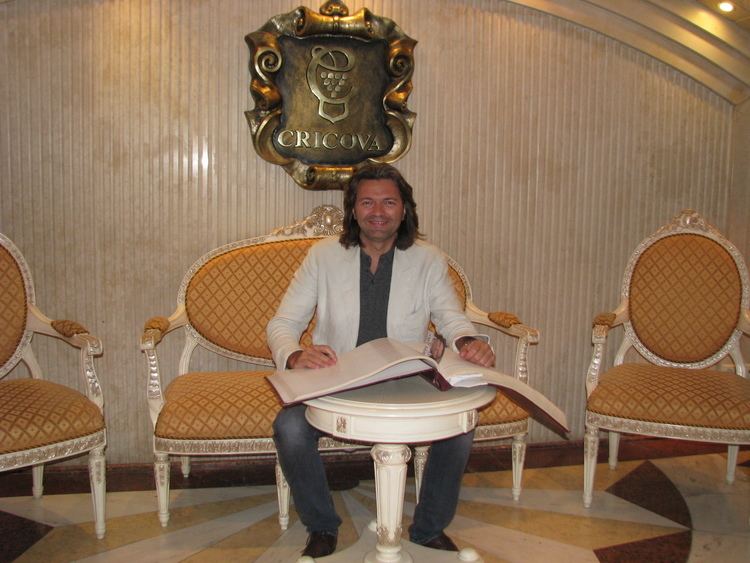 As his father was often on tour, Malikov was brought up by his grandparents. Malikov's first school was a musical school, which he started at age 5. In 1977 he started grade school, where his teachers, who knew nothing of his parents, considered him an orphan. He got good grades and, although not perfect, was a model student, much to the misfortune of his younger sister, Inna, who was often compared to him in school.
Malikov formed his first band with his best friend, Vova Presnyakov. Malikov played the piano, while Presnyakov played the drums. His first public performances were as a pianist in school. Once he finished eighth grade in 1985, Malikov was accepted at the Merzlyakov School of Music. Malikov's songs were now being performed with Samotsvety, where Malikov played the piano. It was in 1989 that he graduated from Merzlyakov. Malikov enrolled in the Tchaikovsky Moscow Conservatory to continue with his musical studies.
In 1985, Malikov performed two songs at the Soundtrack Concert (звуковая дорожка / Zvukovaya Dorozhka) organized by the popular Russian newspaper Moskovsky Komsomolets (Московский Комсомолец), which was his first major performance. He was a big hit with the audience and soon after the concert his songs hit the charts. In 1989, he performed the song "Until Tomorrow" (До завтра / Do Zavtra), which was his first huge success. He also played at a pop music festival in Poland. Later that year, he signed a ten-year contract.
In 1994, Malikov released his first album, Until Tomorrow (До завтра / Do Zavtra), which had been released twice previously, once in 1993 as With You (С тобой / S Toboy) and in 1992, as Searching Soul (Поиски Души / Poiski Dushi). This was a compilation of his early hits, and the albums were nearly identical. He also released a second album in 1994, titled Come to Me (Иди ко мне / Idi Ko Mne). In 1996, Malikov released an album called Fear of Flying (Страх полета / Strah Polyeta). This was an experimental, instrumental album in the New Age vein, which turned out more successful than anticipated.
The 1998 release of My Distant Star (Звезда моя далекая / Zvezda Moya Dalyokaya) saw one of his most successful singles, "You're the Only One" (Ты одна, ты такая / Ti Odna, Ti Takaya). In the video his image changed drastically, appearing with much shorter hair than previously seen, in nothing but his underwear, with a bottle of whiskey and a cigarette. His new image attracted media attention, and the album spent a significant amount of time in the Russian charts.
2000's Beads (Бисер / Biser) continued Malikov's progression as an artist, with the inclusion of several hard-hitting tracks (including the title track) favoring harder synth sounds. A first for Malikov was two sampled/remixed versions of his own songs: one from the same album, morphed into a full-on club mix; another from his prior album, My Distant Star.
A compilation of instrumentals, 2001's Game (Игра / Igra), showcased Malikov's creativity. The album contained many ethereal arrangements reminiscent of Fear of Flying. While all songs showcased his pianistic prowess, one in particular, "Wanderer" (Странник / Strannik) ends with a chilling classical climax. Perhaps the most innovative song is the 1955 standard, "Moscow Nights" (Подмосковные вечера / Podmoskovnye Vechera), backed by jazz drums and a chorus of crickets chirping in time.
2002 saw a return to Malikov's thoroughly-enjoyable pop songwriting with Love Story. A surprise at the end is a sampled/mixed dance/rap version of his early hit, "You're the Only One".
In 2006 Malikov has brought to life Pianomania (PIANOMANIЯ) – a mixture of instrumental music, dance shows and colorful performances. Being an absolutely new genre for Russia, Pianomania combined traditions of Russian classical music and ethnic culture in a modern adaptation. Many artists and musicians were involved in the preparations. The TV premiere in 2007 was very successful and was shown on many Russian TV-stations. The official Pianomania CD was published in March and had more than 100 000 sold copies. Live concerts in Moscow Operetta Theater in April and December were a big success, the house was sold out.
PIANOMANIЯ has been a new demonstration of Malikov's versatile talent. Dmitry Malikov is composing soundtracks for several movies and collaborating with numerous modern composers. In September 2011 Malikov will be a special guest at the world-famous Michael Nyman's concert in Moscow.
In December 2010, in France, Dmitry Malikov presented a spectacular show of classical music Symphonic Mania - creative development and a new vision of the project PIANOMANIYA. In concerts under his direction was attended by 140 artists, including the Imperial Russian Ballet G. Taranda, a symphony orchestra, choir and soloists of the Novaya Opera (conductor Valery Kritskov, choirmaster Igor Manko) Cirque du Soleil.
Meritorious Artist (Deserved Artist) of Russia (Заслуженный артист России) (22 November 1999)
World's Best-Selling Recording Artist of the Year category - World Music Awards (1995)
People's Gold Grammophone (народной "Золотой граммофон") - Russian Radio (1996, 1997, 1998, 1999)
Hundred-Percent Hit (Стопудовый хит) - Hit FM (Хит-FM) (1998, 1999, 2000)
1992 — Увидеть Париж и умереть — Юра Орехов
1996 — Старые песни о главном 2 — physics teacher
1997 — Старые песни о главном 3 — Аркадий from the "Start" / singer at the disco
2001 — Старые песни о главном. Постскриптум
2005—2006 — Моя прекрасная няня (103 серия «Любовь и супчик», 133 серия «Долгожданная свадьба!») — камео
2006 — Здрасьте, я ваше папо!
2008 — И всё-таки я люблю… (soundtrack)
(September 12, 2012 – Present) Spokoynoy nochi, malyshi! ("Russian:

Спокойной ночи, малыши!

") (Presenter, himself)