Bruce Willis stars as Russ Duritz, a successful image consultant whose life is suddenly turned upside down when he magically meets Rusty, Russ himself as an 8-year-old kid. Rusty is a sweet, but slightly geeky, awkward little kid who painfully reminds Russ of everything he hated about himself when he was a child-a pudgy, little cry-baby who was the daily victim of the school bullies-an image Russ has worked hard to overcome and consciously forget.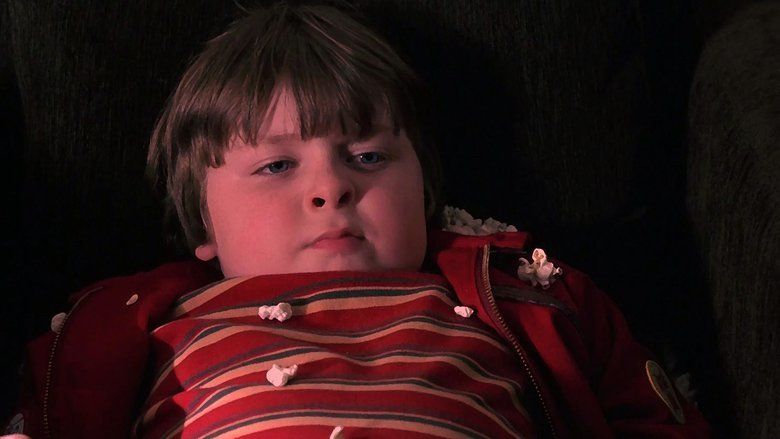 Disneys The Kid is a 2000 American comedy-drama fantasy film, directed by Jon Turteltaub and written by Audrey Wells. It stars Bruce Willis and Spencer Breslin, with Emily Mortimer, Lily Tomlin, Chi McBride, and Jean Smart playing smaller roles. Walt Disney Pictures released the film on July 7 in the United States and received mixed reviews from critics. The film was based on a Twilight Zone episode, "Walking Distance", that originally aired on October 30, 1959.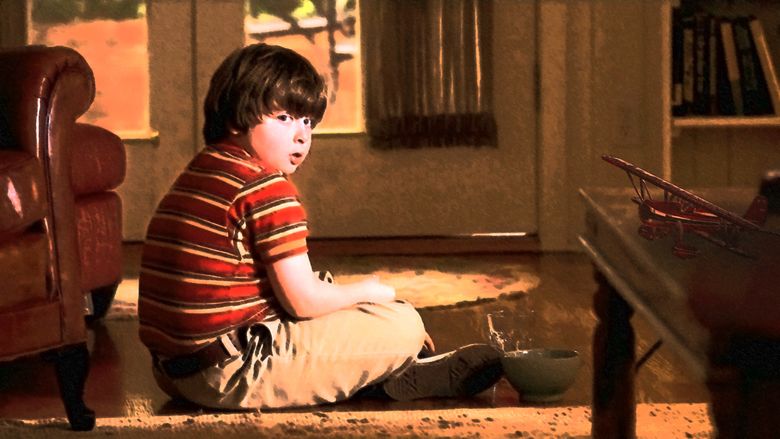 Powerful businessman Russ Duritz is self-absorbed and immersed in his work. But by the magic of the moon, he meets Rusty, a chubby, charming 8-year-old version of himself who can't believe he could turn out so badly with no life and no dog. With Rusty's help, Russ is able to reconcile the person he used to dream of being with the man he's actually become.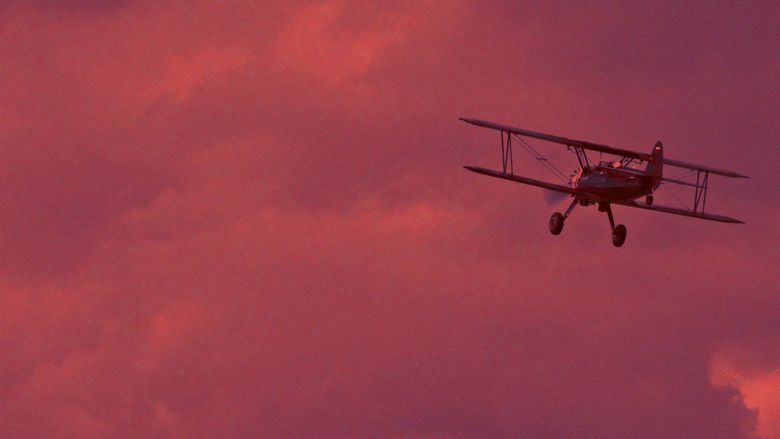 Russ Duritz works as an image consultant, but he is impolite to people and has a strained relationship with his father. Russ and his assistant Amy meet Bob Riley, a stadium manager who had promised to set aside 5% of the ticket sales to fund a baseball camp for disadvantaged children, but actually kept the money. So, Russ has them make a video of some children throwing pie at Riley, to get him off the hook. Amy feels that the video is unethical, and Russ throws the tape away at first, but he secretly retrieves it.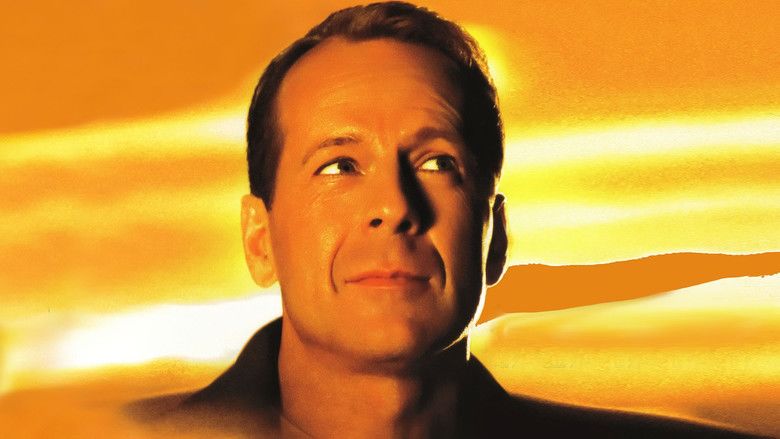 Russ returns home and hears someone inside. He finds a toy plane on his front step which he assumes had been left there by his father for him. He finds the boy who had been making noises and begins a chase through the house, which goes to the streets, reaching the airport where he sees the boy entering Skyway Diner. He tries to catch him there but no one inside has seen the boy, and Russ is led to believe he is hallucinating again.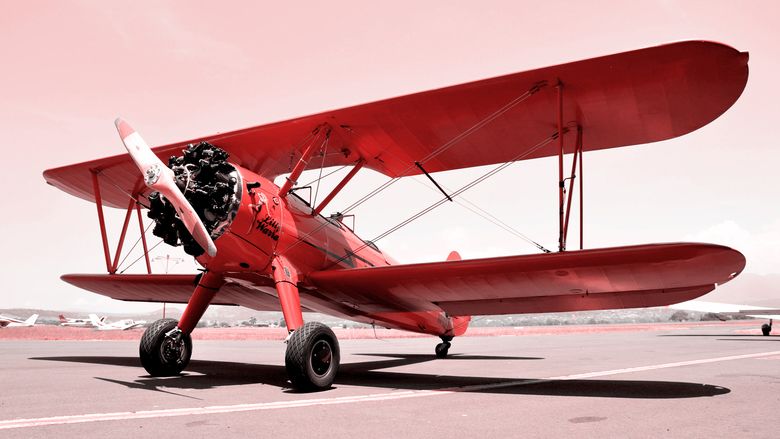 After returning home from a psychiatrist appointment the next day, Russ is surprised to find the boy in his couch eating popcorn. He asks the boy who he is and what he has come for, to which Rusty replies to take his toy plane, but that when he saw the television and the popcorn he couldnt resist. Starting to see a resemblance, Russ begins comparing memories and birthmarks with Rusty, and figures out that the boy is actually Russ as a kid.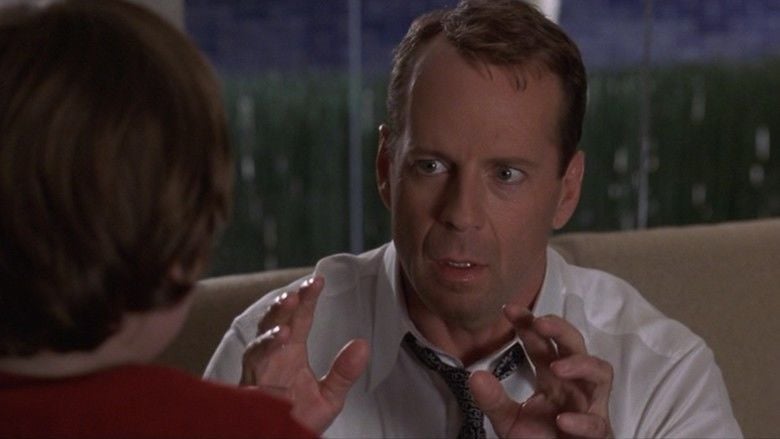 After a series of questions, Rusty tells Russ that he dislikes his future. The next day, when Amy finds out about the boy, she takes a liking to him, but Russ makes fun of his weight. Rusty then recalls some bullies bothering him the same way, so Russ brings him to a clients boxing ring and teaches him to fight.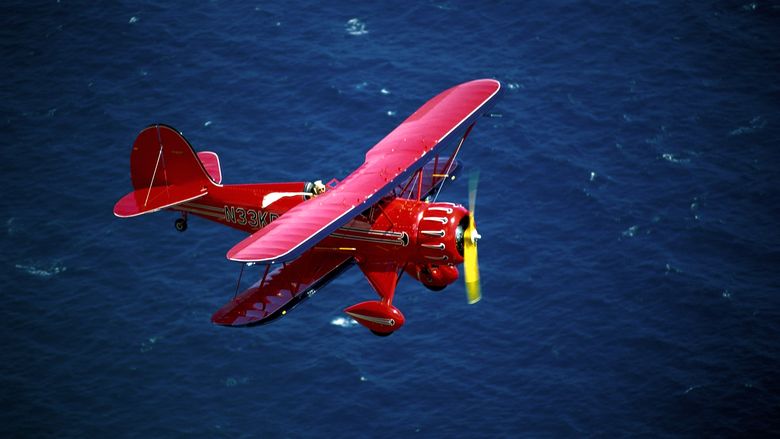 Amy starts wondering about Russ and Rustys similarities and begins to think they are father and son. After shouting at Russ for hiding such a secret from her, Rusty tells Amy the truth, though they end up arguing instead. Amy watches Rusty and Russ argue and sees the two fighting, arguing, and gesturing the same way, at which she faints. Later, Russ and Amy talk about who will take care of him during his clients wedding and Amy proposes to take him but Russ says he will humiliate him. Rusty falls during the wedding ceremony, and at the reception, he asks Amy to marry him, but she thinks that the message has been sent by Russ.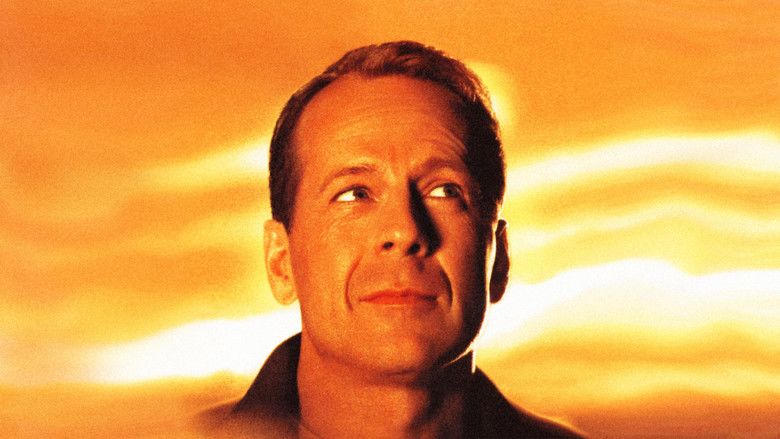 When she finds out that Russ had saved and aired the Riley tape, she gets mad at him and leaves disappointed. Russ finally decides to cancel all of his appointments and spend an afternoon walking and driving around the city with Rusty, trying to find out why Rusty is there and what Russ needs to fix from the past. As they drive through a tunnel, Russ recalls a fight he lost with some neighborhood bullies who were abusing a three-legged dog named Tripod. When they emerge from the tunnel and because of Russs recollection, they have traveled back in time to Rustys eighth birthday in 1968. Russ helps Rusty win the fight and save Tripod, but suddenly remembers that because of the fight, his sick mother also came to school for him that day. When they get home, Rustys father angrily shakes and scolds him for getting into trouble and causing his mother more stress. Rusty cries and his father tells him to grow up, rubbing Rustys eyes painfully and causing a lifelong facial tic. Russ tells Rusty that his mother will die before his next birthday, then comforts him. Russ tells Rusty that his father was angry and scared because of the huge responsibility of raising a boy alone.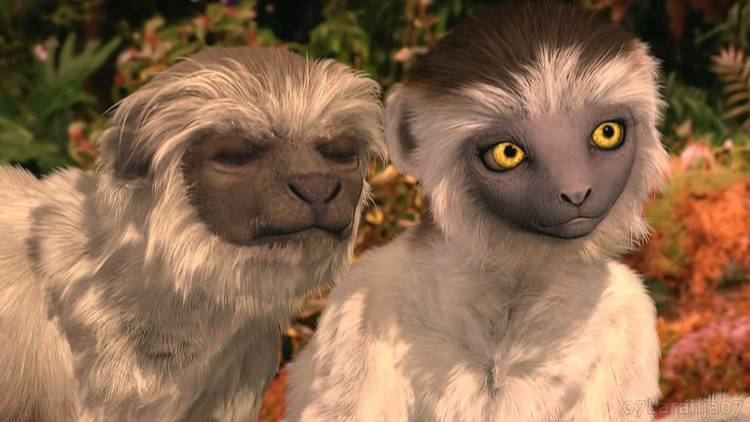 They go to Skyway Diner and keep talking about the fight, congratulating each other on their birthday. Suddenly a dog comes in and goes directly to Rusty. They hear a man call the dog Chester, they both follow him and find out that the red plane is Russs plane and that the man with the dog is an older Russ and that Russ would, in late middle age, own planes, have Amy as his wife and mother of his children, and a dog named Chester. Realizing that Rustys appearance was meant to change his ways rather than the other way around, Russ returns to his time, arranges plans to see his dad, buys tickets to Hawaii for Janet, and, with a puppy, returns to Amy, who invites him into her home.
Bruce Willis as Russ Duritz
Spencer Breslin as Rusty Duritz
Emily Mortimer as Amy
Lily Tomlin as Janet
Chi McBride as Kenny
Juanita Moore as Kennys Grandmother
Jean Smart as Deidre Lefever
Dana Ivey as Dr. Suzanne Alexander
Reiley McClendon as Mark
Steve Tom as Bruce, the Lawyer
Larry King as himself
Jeri Ryan as herself
Nick Chinlund as himself
Matthew Perry as Mr. Vivian (uncredited)
Daniel von Bargen as Sam Duritz
Melissa McCarthy as Skyway Diner Waitress
Elizabeth Arlen as Gloria Duritz
Zach Redo as James
Brian McGregor as Vince
Brian Tebbits as Herbert
Brian McLaughlin as George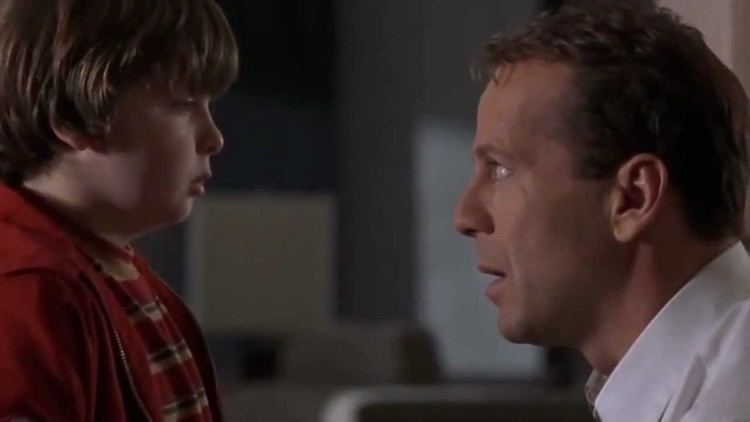 The film opened at #4 at the North American box office, making $12,687,726 USD in its opening weekend, behind The Patriot, The Perfect Storm and Scary Movie.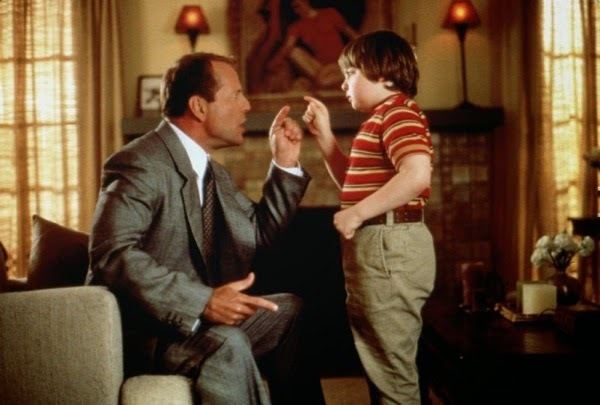 Upon its release, Disneys The Kid received mixed reviews from critics. Review aggregator website Rotten Tomatoes calculated a 49% overall approval rating based on 97 reviews, with the consensus being, "Critics find The Kid to be too sweet and the movies message to be annoyingly simplistic." On Metacritic, which assigns a normalized rating out of 100 to reviews from mainstream critics, the film has received an average score of 45, based on 32 reviews, which represents "mixed or average reviews". Film critic Roger Ebert of the Chicago Sun-Times gave the movie 3 stars out of 4, observing that "Disneys The Kid is warm-hearted and effective, a sweet little parable that involves a man and a boy who help each other become a better boy, and a better man. Its a sweet film, unexpectedly involving, and shows again that Willis, so easily identified with action movies, is gifted in the areas of comedy and pathos: This is a cornball plot, and he lends it credibility just by being in it."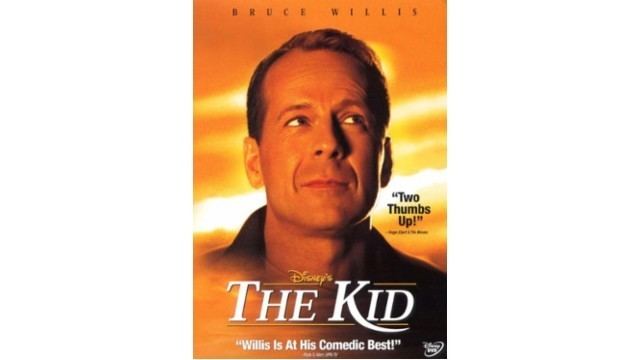 Spencer Breslin appears in Disneys The Kid and The Cat in the Hat. Bruce Willis appears in Disneys The Kid and The Whole Nine Yards. Click (2006). Spencer Breslin appears in Disneys The Kid and The Shaggy Dog. 17 Again (2009).
The Kid was nominated for three awards, winning one.