Nationality

Greece


Residence

Athens, Greece


Parents

Zoras Melissanidis





Name

Dimitris Melissanidis




Religion

Greek orthodox


Children

George Melissanidis






Born

June 15, 1951 (age 64) (

1951-06-15

) Nikaia, Greece


Occupation

entrepreneur and shipowner




Net worth

US$3.4 billion (June 2015)




Board member of

Founder & Owner of Aegean Marine PetroleumCo-Owner of Emma Delta Hellenic Holdings LtdMajor Shareholder of OPAPOwner of AEK Athens F.C.




Similar People

Evangelos Marinakis, Dusan Bajevic, Giannis Alafouzos, Ivan Savvidis, Traianos Dellas
Dimitris melissanidis speech acci awards 2013
Dimitris Melissanidis (Greek: Δημήτρης Μελισσανίδης) born June 15, 1951 in Nikaia, Greece, is a Greek business shipping magnate and oil tycoon who is one of Greece's most successful businessmen. Dimitris Melissanidis who is nicknamed "Tiger" is sometimes described as the largest independent supplier of fuel oil on the planet.
Contents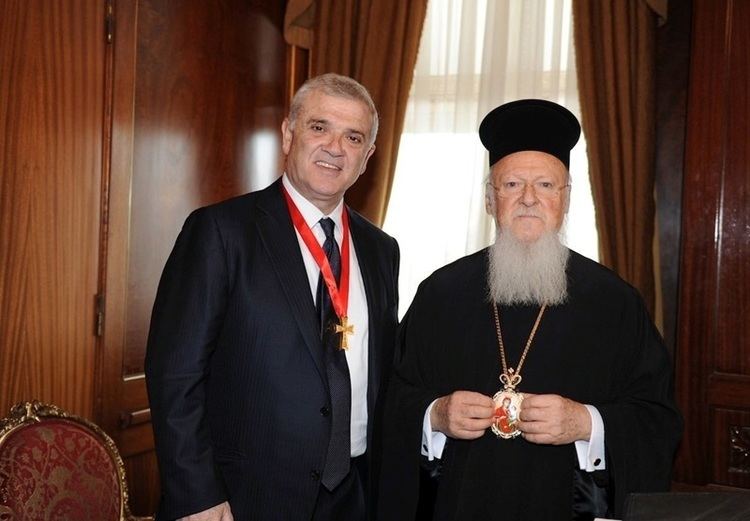 He is the founder and ex-owner of Aegean Marine Petroleum Network Inc. which is the largest independent fuel supplier in the world. He also owned the second largest Oil company in Greece, Aegean Oil and leader of AEK Athens F.C..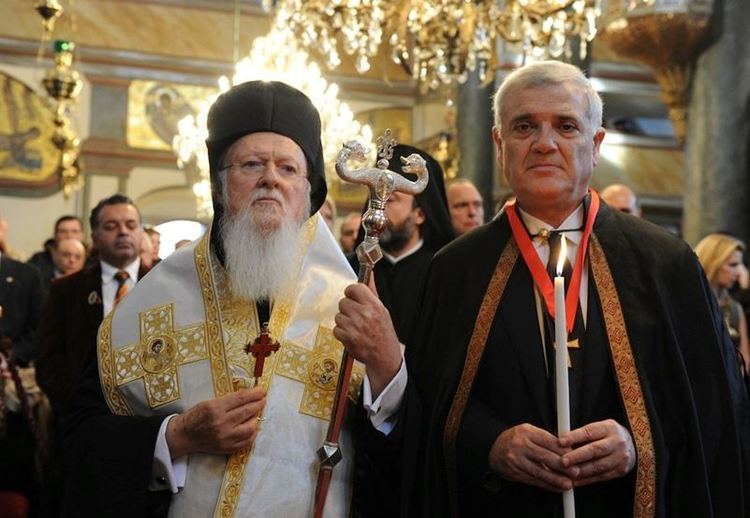 Melissanidis was ranked 98th in 2015 and 97th in 2014 in the world in the Lloyd's List Top 100 Most Influential People in the Shipping Industry and has been repeatedly acknowledged for his prestigious international shipping contribution. Melissanidis has also been acknowledged for his successful business career on Forbes magazine.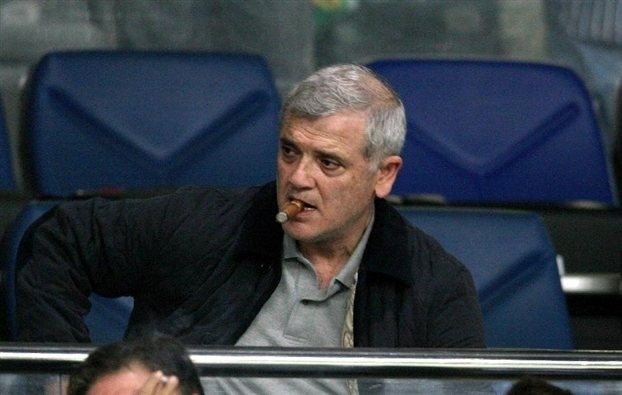 He has served as AEK Athens Football Club's thirtieth (30th) and thirty second (32nd) president, serving from 1992–1993 and 1994-1995 respectively. He was also president of AEK during 1998-1999 but ENIC Group was the shareholder.
On June 7, 2013, with AEK relegated to the Amateur Division because of financial problems, Dimitris Melissanidis became again active for the club as an administrative leader. Later, together with other notable AEK fans and old players, they created the non-profit association "Union Friends of AEK" (Enosi Filon AEK) which took the majority stake of the football club.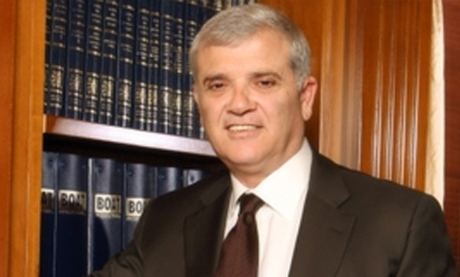 al jazzera unfollow dimitris melissanidis
Early life
Melissanidis was born in Nikaia, Greece and was raised in Athens. He is the son of a Pontic refugee, Zoras Melissanidis, active in Pontic affairs, and a deeply respected local political figure prior to his forced move to Athens. Melissanidis began as a businessman in 1975 owning a small driving school in Korydallos area.
AMPNI & Aegean Oil
Melissanidis was the founder and owner of Aegean Marine Petroleum Network Inc. (AMPNI). He launched the business in 1995. AMPNI is listed the second largest oil company in Greece behind Hellenic Petroleum and the largest independent fuel supplier in the world. Aegean is a large oil and shipping company in Greece and has a global presence in 33 markets, including America, Canada, Mexico, the United Kingdom, France, Belgium, Cyprus, Spain, Portugal, Italy, Denmark, Bulgaria, Russia, Serbia, The Netherlands, Romania, Turkey, Switzerland, South Africa, Jamaica, Trinidad and Tobago, Ghana, Singapore, Morocco, Gibraltar, Fujairah, Cape Verde, Panama, The United Arab Emirates, China, India, Indonesia, Malaysia and The Canary Islands. Sister company, Aegean Oil is also the leading marine fuels physical supplier in Greece.
Aegean Marine Petroleum is a marine fuel logistics company that markets and physically supplies refined marine fuel and lubricants to ships in port and at sea. The Company procures product from various sources (such as refineries, oil producers and traders) and resells it to a diverse group of customers across all major commercial shipping sectors and leading cruise lines.
AMPNI is listed on the New York Stock Exchange.
In August 2016, Melissanidis sold all the shares of AMPNI for $99.5 million.
AEK Athens F.C.
Melissanidis was President of AEK Athens F.C. during the 90's.
On June 7, 2013, Dimitris Melissanidis became again active for AEK, after they declared bankruptcy, in order to save the club and bring them back to success. The company declared bankruptcy and were relegated to Greece's third tier. The club was reported to owe €170 million ($219 million) in taxes and will start the 2013/14 campaign in the Football League 2, the country's third amateur division. Later, together with other notable AEK fans and old players, they created the non-profit association "Union Friends of AEK" (Enosi Filon AEK) which took the majority stake of the football club.
Since the arrival and return of Melissandis to the club, AEK has secured major sponsorship deals which will give the club a huge financial boost. Melissanidis has secured a €2.1 million sponsorship deal from OPAP, a €1.5 million contract with Greek Telecommunications company Nova Sports and a €1 million sponsorship deal with Fujitsu.
Melissanidis has unveiled plans also for a new stadium in Nea Filadelfia, where the old stadium of AEK was placed.
On October 2, 2013 the AEK Athens board, under Dimitris Melissanidis, presented plans for the new stadium to the municipality of Nea Filadelfeia, in order to gain permission to build. A new 4-star UEFA system stadium will be built, seating between 32,500 and 35,000 spectators. The cost of this project is estimated to be around €70-80 million. It is modelled after the Agia Sophia church in Constantinople, as AEK has its roots there. Around 1,500-2,000 new jobs will become available and the neighbourhood is expected to benefit largely from this endeavour. The structural design of the stadium was designed by Italian architect Massimo Majowiecki and the architectural design by the Greek architect Athanasius Kyratsous. Majowiecki is most known for designing the home ground of the Juventus Stadium.
Emma Delta & OPAP
Melissanidis, via his own company Geonama Holdings, reported owned a stake in Emma Delta, a private equity fund of EMMA Capital. Emma Delta acquired 33% stake of Europe's biggest betting firm OPAP for €652 million. However, according to the press release, the 33% stake in Emma Delta was beneficially owned by his son Georgios, whom was nominated into the board of directors of OPAP.. At the signing, Dimitris Melissanidis ended his statement by commenting that "OPAP is turning a page".
Other
Melissanidis has social and philanthropic action, mainly in cooperation with the Church of Greece and the Ecumenical Patriarchate of Constantinople. In January 2014, he was honoured with the title of Kouropalates (cura palatii) by the Ecumenical Patriarch of Constantinople, a title given for the first time since the 15th century.
Controversy
Dimitris Melissanidis has been involved in many controversies over the years. In the 1980s when he ran his first business in Piraeus (a driving school) he received his first bribery conviction and then another bribery conviction for paying off two players in an amateur football league.
In 1996, Melissanidis and his business partner, Yiannis Karras, were charged to a prison sentence for oil smuggling, however the charges were dropped and Melissanidis was not found guilty for oil smuggling after countless prosecutors refused to attend trial.
During the time of negotiations with OPAP, Costas Louropoulos, OPAP's chief executive, felt put "under pressure by Mr Melissanidis in a series of telephone calls. "He insulted me, as on many previous occasions. . . You dare to sign [the Intralot and lottery contracts] and I will take your head off", Mr Louropoulos quoted Mr Melissanidis as telling him on May 20, 2013", according to the "Financial Times". Also, immediately after the signing of the OPAP deal, the Greek privatization agency chairman, Stelios Stavridis, was dismissed by Greek Finance Minister, Yannis Stournaras, "for ethical reasons", when news reports emerged that he travelled on Dimitris Melissanidis' private jet.
Furthermore, in a highly publicized incident, discussed in the Greek Parliament, calling from an 'Aegean Oil' listed telephone number, Melissanidis personally bullied with death threats to Lefteris Charalambopoulos, the Greek reporter who published the government report in the left-wing 'Unfollow' magazine. The caller self-identified as Dimitris Melissanidis threatened the reporters life repeatedly. Part of what was said by the man self-identified as Dimitris Melissanidis, which was taken down by the reporter, follows: "I could have you killed without having warned you. But I am a man and I'm gonna have you blown up in your sleep. I'll have you killed, you, your wife, your children, everything you've got". When the reporter told the caller that he would alert the authorities, he replied: "Screw you and the authorities. I don't understand anything, I am Melissanidis. You will not be able to sleep. You will not be able to go out, I'll be your nightmare. Fear of me will haunt you. They will come to your house and blow you up in your sleep. I am used to talking to big journalists. I looked you up and I will tear you down".
Furthermore, after Melissanidis assumed OPAP's management, AEK FC received a €2.1 million sponsorship deal. Protesting about "unfair competition" due to Melissanidis' management of both AEK and OPAP, some Greek football teams pulled out of their OPAP sponsorship contracts. Olympiacos F.C. pulled out of its €1.9 million sponsorship deal with OPAP.
References
Dimitris Melissanidis Wikipedia
(Text) CC BY-SA