Shalu (Preity Zinta) is a young, fun loving young woman living with her mother, Sarita (Rekha), and older sister, Nimmi (Mahima Chaudhary). Unknown to Shalu and Nimmi, they are half-sisters. Shalu is the daughter of Sarita's late husband Shekar and the woman with whom he had an affair. Fatally wounded in a car accident with Shalu's biological mother, Shekar begged Sarita to raise Shalu as her own.
Although Sarita adopted Shalu, but she cannot forget the truth of Shalu's hidden parentage, and so gives her none of the love she shows to her real daughter, Nimmi. Shalu, on the other hand, loves Sarita, whom she believes is her real mother. She constantly craves her mother's affection but does not get it. She seeks attention and retaliates by being rebellious. Unlike their mother, Nimmi loves Shalu very much and constantly stands up for her, though she refuses to think ill of her mother or take sides.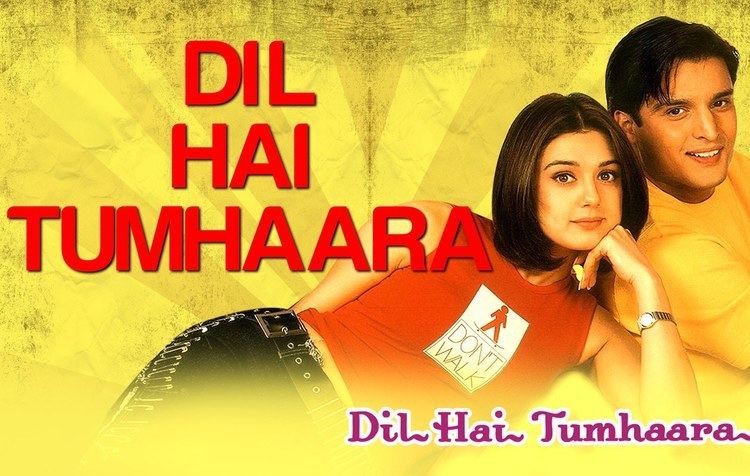 Eventually a young man named Dev Khanna (Arjun Rampal) enters the sisters' lives. Dev and Shalu initially do not get along but eventually fall in love. However, circumstances make Nimmi believe that Dev is in love with her, not Shalu. Sarita, only aware of Nimmi's side of the story, offers a marriage proposal to Dev's father (Alok Nath) on Nimmi's behalf. When Sarita sees Dev and Shalu being affectionate, she jumps to the conclusion that Shalu has stolen Dev from Nimmi - just as Shalu's mother stole Sarita's husband from her. Sarita confronts Shalu in anger and reveals her true heritage in front of Nimmi.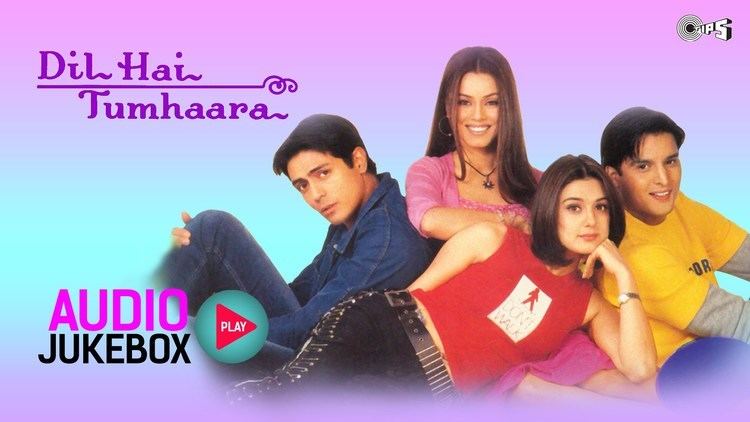 Shocked at her parentage, Shalu decides to sacrifice Dev to make her mother and sister happy. When Dev learns this from Shalu, he is confused and dismayed, but agrees to marry Nimmi to make Shalu happy. Nimmi notices that something is wrong with Shalu, but Shalu deflects the question by saying that she has fallen in love with Samir (Jimmy Shergill), her childhood friend who has been in love with her for years.
On the engagement day, Sarita's political rivals try to use Shalu's illegitimate heritage to threaten Nimmi's marriage to Dev, who is from a prominent family. Shalu takes matters into her own hands, rushing to Dev's house where she publicly announces to Dev's entire family that she was born out of wedlock, arguing that it is proof of Sarita's kindness and generosity that Shalu was adopted into her family. It would be an injustice if the marriage were cancelled solely because of her. Mr Khanna is impressed with Shalu's courage and promises that nothing will stop the marriage from taking place.
Sarita secretly witnesses Shalu's confession and is deeply touched. She is ashamed of how she has treated Shalu, and they share their first hug. Sarita tells her that she will ask Nimmi to step aside if Shalu and Dev are really in love. Shalu stops her from doing so, saying that now she has her mother's love and acceptance, she does not want anything else.
Nimmi is very happy that her mother has accepted Shalu, but she still feels that something is not quite right with her sister. She soon learns of the whole ruse from Samir, and gladly steps aside for Shalu and Dev to be united.
Arjun Rampal as Dev Khanna – an American business school graduate who investigates his father's factory in Palampur. There he crosses paths with Shalu, who works at the factory. Dev wants to shut down the factory, but Shalu convinces him otherwise. Together they work out a plan to save the factory's business. The pair fall in love during this time. When Nimmi is injured, Dev visits her in the hospital and helps cheer her up, unaware that his actions cause Nimmi to fall in love with him.
Preity Zinta as Shalu – the playful and adventurous daughter of Saritaji's husband and the woman that he had been having an affair with. She is adopted by Saritaji, whom she believes is her mother. She craves her mother's affection but does not get it. She loves her mother and Nimmi very much. She eventually falls in love with Dev Khanna, unaware that Nimmi has fallen for him as well.
Mahima Chaudhry as Nimmi – the kind and responsible biological daughter of Saritaji and her husband. She does not know that Shalu, whom she loves very much, is her half-sister. Nimmi stands up for Shalu, though she refuses to think ill of her mother. Nimmi falls in love with Dev Khanna, not realising that Dev and Shalu have fallen in love.
Jimmy Shergill as Samir – Shalu's childhood friend and a ventriloquist/puppeteer. He has been in love with Shalu for years but has not been able tell her. He cheers her up whenever she is upset from having an argument with her mother. Samir is accompanied by a puppet called "Rangeela", who was operated by renowned ventriloquist and puppeteer Ramdas Padhye.
Rekha as Saritaji – a woman who is heartbroken when she discovers that her husband has been having an affair. When her husband is wounded in a car accident, he begs Saritaji on his death bed to accept Shalu, his daughter from the other woman. Saritaji adopts Shalu but gives her none of the love that she shows to Nimmi. Saritaji, with her two daughters, moves to another town where no one knows of their history. There she fulfills her political aspirations and becomes mayor. Saritaji is constantly under attack from her political rivals who her seek to undermine her authority and remove her from office.
Alok Nath as Mr. Khanna – a wealthy, generous businessman who owns the factory in Palampur that is the livelihood of most of the people of the town. He is the father of Dev Khanna and approves of Shalu's positive influence on his son. When Saritaji visits him with a marriage proposal, he assumes that it is on behalf of Shalu and is shocked when he learns that it is for Nimmi.
Sachin KhedekarasShekhar
Govind NamdeoasMr. Mittal
Aanjjan SrivastavasRoopchand
Vivek ShauqasCompany CEO
Dilip JoshiasCompany CEO
Crew
Producer: Kumar Taurani, Ramesh S. Taurani
Director: Kundan Shah
Story: Kundan Shah, Rajkumar Santoshi
Screenplay: Kundan Shah, Rajkumar Santoshi
Dialogues: Subrat Sinha
Lyrics: Sameer
Music: Nadeem-Shravan
Choreography: Jojo, Longines Fernandes, Raju Khan
Editing: Asim Sinha
Costume Design: Shaheed Aamir
Associate Director: Gorky
Dil Hai Tumhaara is notable for having unusually long takes during the musical scenes, most notably during the 'Mohabbat Dil Ka Sakoon' and 'Dil Hai Tumhaara' sequences. A number of the musical sequences were used to advance the plot, instead of simply being interludes.
This is the second film where Preity Zinta and Kundan Shah worked together, the first being Kya Kehna.
Even though the film did not do well at the box office, the soundtrack went on to be successful. It has nine songs composed by the duo Nadeem-Shravan, with lyrics authored by Sameer. "Dil Hai Tumhaara+ was the Hindi version of Pakistani Punjabi language song "Buhe Bariyan" sung by Pakistani singer Hadiqa Kiyani. "Buhe Bariyan" is inspired from "Panj Bariyan" song by Hans Raj Hans. According to the Indian trade website Box Office India, with around 15,00,000 units sold, this film's soundtrack album was the year's sixth highest-selling.
Preity Zinta received a nomination for 'Best Actress' at the Star Screen Awards.