7.8

/

10

Alchetron

5.6

Rate This





Director

David Bowers


Film series

Diary of a Wimpy Kid


Duration




Language

English







Genre

Comedy, Family




Music director

Edward Shearmur


Country

United States







Release date

August 3, 2012 (2012-08-03)




Based on

The Last Straw (uncredited) and Dog Days by Jeff Kinney


Writer

Maya Forbes (screenplay), Wallace Wolodarsky (screenplay), Jeff Kinney (based upon the book by)


Cast

Devon Bostick (Rodrick Heffley), Steve Zahn (Frank Heffley), Peyton List (Holly Hills), Rachael Harris (Susan Heffley), Zachary Gordon (Greg Heffley), Karan Brar (Chirag Gupta)


Similar movies

Harry Potter and the Prisoner of Azkaban

,

Monsters University

,

Mean Girls

,

Cars 2

,

Bambi

,

Chasing Amy




Tagline

School's Out for the summer
Diary of a wimpy kid dog days official trailer 2012 hd movie
Diary of a Wimpy Kid: Dog Days is a 2012 American comedy film directed by David Bowers from a screenplay by Wallace Wolodarsky and Maya Forbes. It stars Zachary Gordon and Steve Zahn. Robert Capron, Devon Bostick, Rachael Harris, Peyton List, Grayson Russell, and Karan Brar also have prominent roles. It is the third installment in the Diary of a Wimpy Kid film series, and is based on the third and fourth books in the series, The Last Straw and Dog Days.
Contents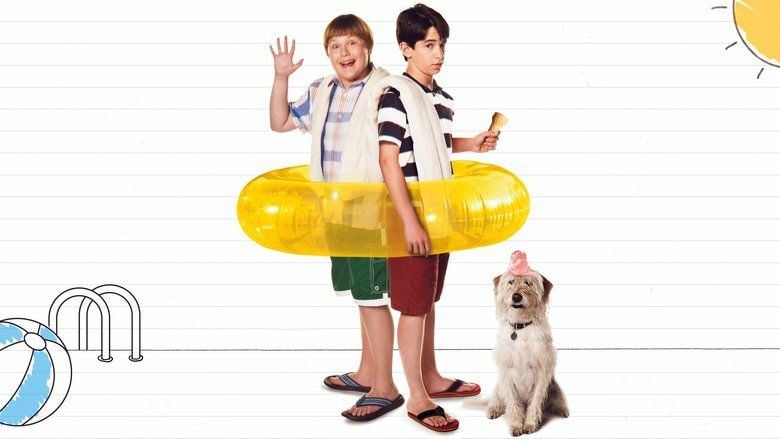 The film was released on August 3, 2012. It is also Bowers' second live-action film. Although the film is based on the third and fourth Diary of a Wimpy Kid books, there is a scene based on the first book, where Greg's dad, Frank, is trying to unplug Greg's video game system, but does not know how to. There is also a scene based off the second one, where Greg is sick on picture day, and his second grade picture gets sent in. Unlike the book, Greg was the one who was sick, where in the book, it was Rodrick.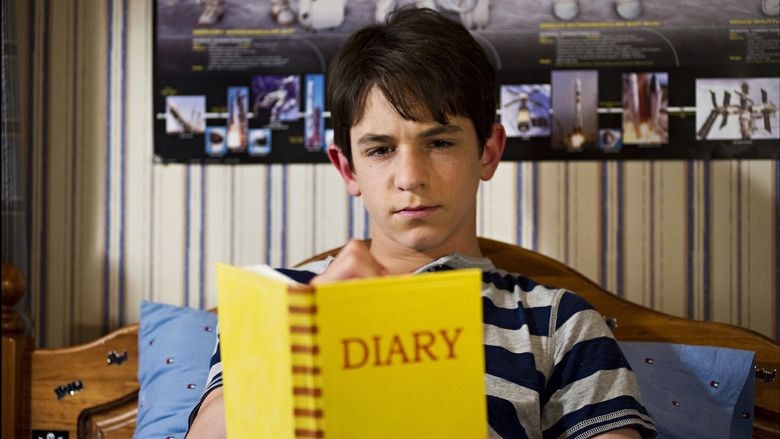 Diary of a Wimpy Kid: Dog Days is also the last film in the series to feature the original cast members, as many of the cast (such as Zachary Gordon, Robert Capron and Devon Bostick) outgrew their roles and a re-cast was made for the future films in the series, starting with Diary of a Wimpy Kid: The Long Haul, which was released five years later.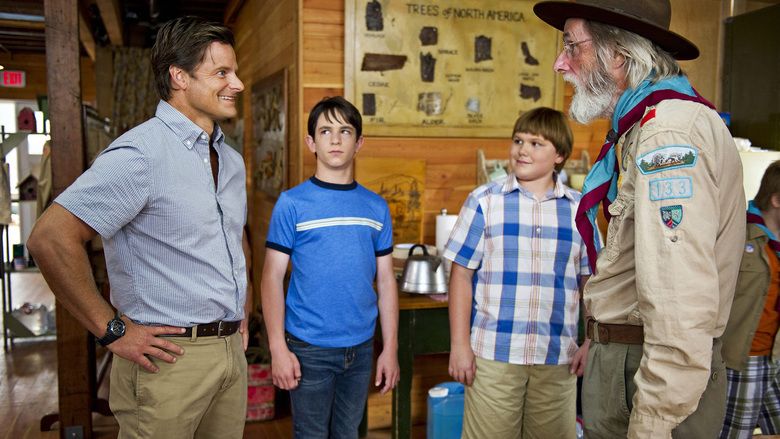 Plot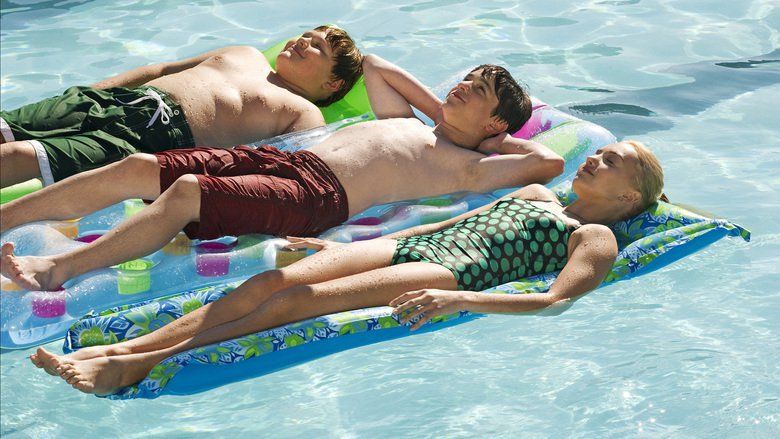 The Heffley family attends a pool party at the local pool, where the family meets a former trouble-making friend of Rodrick who is now a model student after attending a military school known as Spag Union. Greg's father Frank thinks about enrolling Greg there.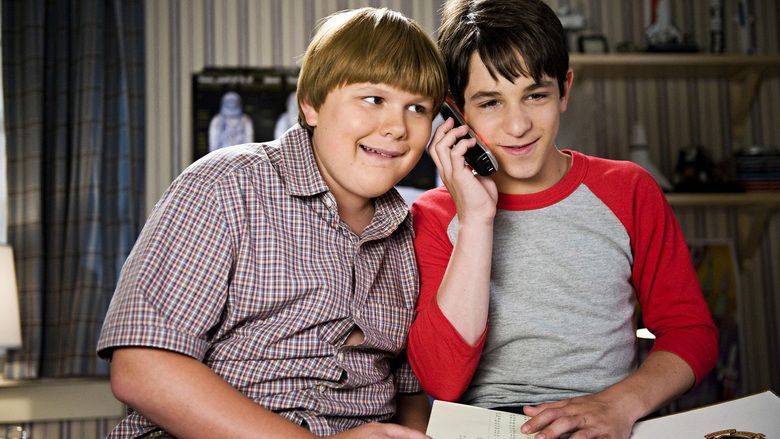 Greg's summer starts off badly: Frank bans video games in anger at Greg's laziness, and his mother Susan starts a book club, but she does not see their books as real literature. Frank is also getting jealous of the neighbor's athletic kids, and after his video game ban, Susan forces Frank and Greg to bond with each other: their bonding activities end in disaster.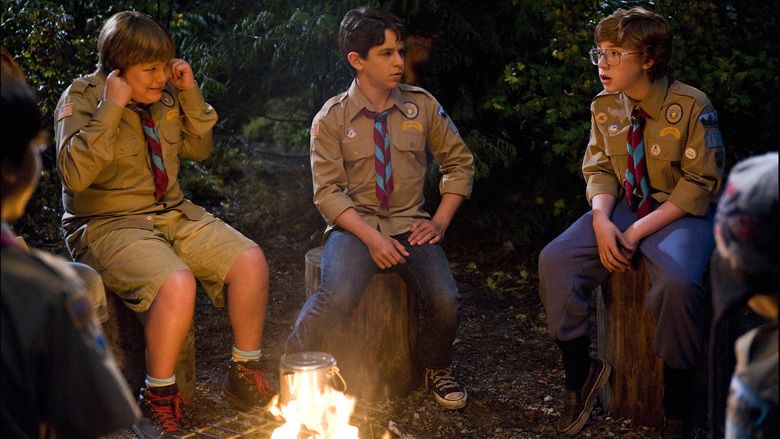 A few weeks later, Greg's best friend, Rowley Jefferson, takes Greg to the local country club, where Greg enjoys the lifestyle and the fact that his crush, Holly Hills, teaches tennis there and he doesn't have to go to the book club.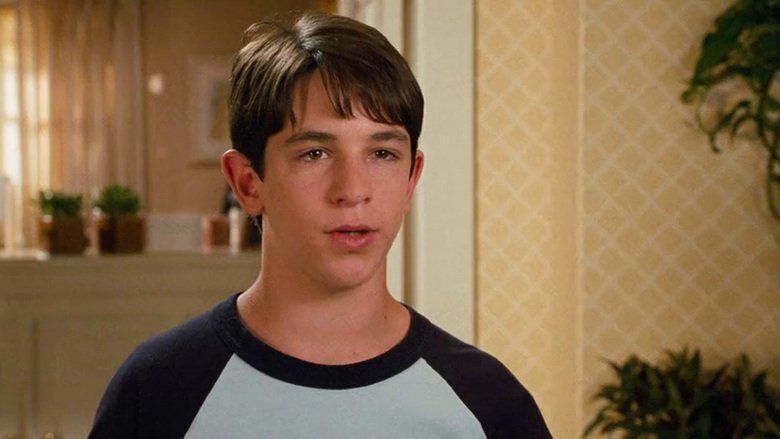 Greg returns home to learn that Frank signed him up for an unpaid summer internship at his work without his consent, and Greg lies about having a job at the country club. Frank and Susan are delighted, and give him a starter cell phone, a Ladybug, which only allows him to call home or 911.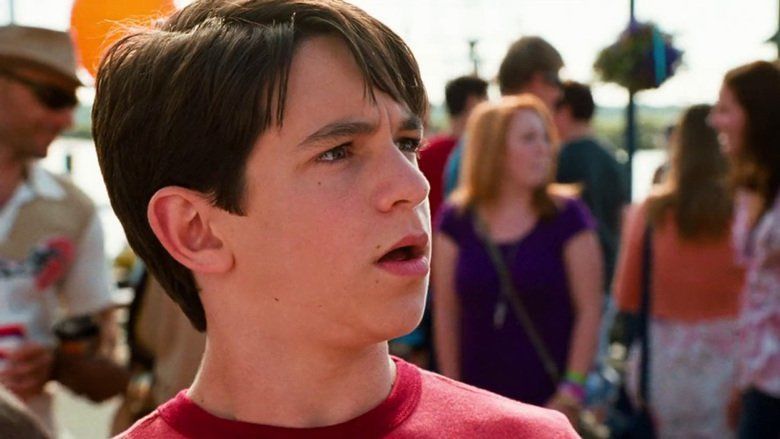 Rowley invites Greg on a family trip to their beach house near the Boardwalk, but Greg finds the lifestyle banal and attempts to escape. He tries to call home using his Ladybug phone, but the phone rejects the call, and after he inadvertently calls 911, the police arrive, almost leading to the arrest of Rowley's father, who sends home Greg in disgust.
Rowley doesn't allow Greg to tag along with him to the country club because of the beach house incident, but Greg sneaks in, meets with Holly and her sister Heather and manages to get Löded Diper a gig at Heather's sweet sixteen, much to Rodrick's delight.
Rowley and Greg quickly make up, but Rowley is unable to attend the club, forcing Greg to sneak in. One morning, Frank drops Greg off, only to be confronted by Rowley's father: Greg has built up a $260 fruit smoothie bill from his time at the country club. When Frank attempts to explain the situation, the clerk informs him that the club does not employ minors, and Greg is exposed. As a result, when he receives a Spag Union disc, he fears he will be sent there.
Rodrick informs Greg that the "Wilderness Weekend" could be a way to avoid Spag Union. Their troop proves weak compared to Frank's boss, Stan's, troop. after a Camp story and Greg continues to mess things up Frank tells him that everyone messes up, after the boys overhear Stan and his troop insulting Frank, Greg attempts to set up a plan for revenge by using traps, and finds out that Stan's troop has been using electric and other conveniences including pre-cooked meals and portable TVs rather than actually camping.
Stan arrives at the tent, and Greg accidentally throws the tent into the campfire, and admits he was responsible but his friends tell him that he did it to defend his honor. Frank, having lost his respect for Stan, then confronts him with the electronic conveniences (although he was jealous of Stan throughout the movie), and Stan runs into Greg's trap, leaving him humiliated.
Frank reveals that he never liked camping anyway, and decides not to send Greg to Spag Union, much to Greg's surprise and delight. Frank gives Greg advice about learning from mistakes and taking responsibilities. The two discover they are much alike than they realize.
At Heather's Sweet 16 birthday party a few days later, Löded Diper performs a hard rock version of "Baby" by Justin Bieber and Ludacris, during an attempt to win over Heather. However, Rodrick accidentally knocks over a huge ice sculpture of Heather, which results in her losing her temper and accidentally smashing a chocolate fountain with a microphone stand, splashing chocolate all over her, and the party ends in disaster.
Holly then implies that she likes Greg by holding his hand, and in the final scene, Greg describes that his summer did not go the way he expected, but had positive circumstances.
Cast
Zachary Gordon as Gregory "Greg" Heffley
Steve Zahn as Frank Heffley, Greg's father
Robert Capron as Rowley Jefferson, Greg's best friend
Devon Bostick as Rodrick Heffley, Greg's brother
Peyton List as Holly Hills, Greg's love interest, friend and eventual girlfriend
Rachael Harris as Susan Heffley, Greg's mother
Laine MacNeil as Patty Farrell, Greg's arch-enemy
Melissa Roxburgh as Heather Hills, Rodrick's love interest and Holly's older sister
Connor/Owen Fielding as Manny Heffley
Karan Brar as Chirag Gupta, one of Greg's friends
Grayson Russell as Fregley, one of Greg's weird classmates
Alf Humphreys as Mr. Jefferson, Rowley's father who dislikes Greg
Bronwen Smith as Mrs. Jefferson, Rowley's mother
Terence Kelly as Grandpa Heffley, Frank's father and Greg's grandfather
Oliver the Dog as Sweetie Heffley, the Heffley's new dog and addition to the family
Phil Hayes as Stan Warren, Frank's boss
Jeff Kinney as Mr. Hills, Holly's father
This film is the last movie in the Diary of a Wimpy Kid film series to feature the original cast, as they aged out of their roles as middle-schoolers.
Production
Principal photography began on August 8, 2011 in Vancouver and was completed on October 7, 2011. The location for the country club pool was Eagle Ridge Outdoor pool in Coquitlam, BC. Filming at Eagle Ridge Outdoor pool took place during the end of August 2011. The municipal outdoor pool scenes at the beginning and the end of the movie were filmed at Steveston Outdoor pool in Richmond, BC. Filming occurred at the Steveston Outdoor pool during the beginning of September 2011. The Chinese Bunkhouse at the Steveston Shipyards in Richmond, BC was the location of the Wilderness Explorers cabin for Troop 133. During filming, stars Zachary Gordon and Robert Capron, were seen riding the Corkscrew at Playland at Vancouver's fair, the PNE. A poster was leaked in March 2012. A teaser trailer was attached to The Three Stooges. An advance screening for the film was held on July 31, 2012.
Critical reception
On Rotten Tomatoes, a review aggregator, the film has an approval rating of 51% based on 71 reviews and an average rating of 5.5/10. The site's critical consensus reads, "Overly familiar and a bit too reliant on slapstick, the sitcom-like Dog Days fails to improve upon previous installments and will likely appeal to few outside its target audience." On Metacritic, the film has a score of 54 out of 100 based on 22 critics, indicating "mixed or average reviews". Audiences polled by CinemaScore gave the film an average grade of "A−" on an A+ to F scale.
Abby West of Entertainment Weekly gave the film a B+ and wrote "Though often self-centered and conniving, Greg remains a likable kid, and the movie entertains by pulling off over-the-top scenarios that set up digestible life lessons for youngsters."
Home media
Diary of a Wimpy Kid: Dog Days was released on iTunes on December 4, 2012. It was released on DVD and Blu-ray in the United States on December 18, 2012.
It was released on Redbox on January 15, 2013.
An animated short film set after the events of Dog Days, Diary of a Wimpy Kid: Class Clown, was released on the home media release of Dog Days, with Zachary Gordon reprising his role as Greg Heffley, and archival audio of various other cast members from Dog Days covering the film.
Sequel
At the time of its release, Dog Days was described as the last live-action film in the franchise. In August 2012, while doing press for the film, Jeff Kinney, Zachary Gordon and Robert Capron each indicated that there were no plans for a fourth film, but did not dismiss the possibility entirely. Kinney replied to inquiries regarding the possibility of another sequel, stating, "At present, we don't have a fourth film in development, but you never know!"
And when describing the likelihood of starring in another film in the series, Gordon explained, "[Dog Days] most likely will be the last movie. The main problem is [the cast] is getting older. You can't stop it. There's no way to temporarily stop us from changing and growing up. You know, that's the problem because the characters are supposed to be timeless." In March 2013, Zachary Gordon stated in a Spreecast live stream that there would not be a fourth live-action film. Jeff Kinney has indicated that instead of doing a live-action film of the sixth novel Cabin Fever, he would like to see it adapted into an animated film, stating in an interview, "I hope that it gets made into an animated movie. I'd really like to see it turn into an animated television special."
On July 29, 2016, it was announced that a new movie with a different cast based on the 9th book, The Long Haul, had began production.The film was released on May 19, 2017.
References
Diary of a Wimpy Kid: Dog Days (film) Wikipedia
(Text) CC BY-SA
Diary of a Wimpy Kid: Dog Days (film) IMDb
Diary of a Wimpy Kid: Dog Days (film) Rotten Tomatoes
Diary of a Wimpy Kid: Dog Days (film) Metacritic
Diary of a Wimpy Kid: Dog Days (film) themoviedb.org