Occupation

Actress




Role

Actress




Years active

2001–present




Height

1.78 m





Website

www.dianeneal.org




Parents

Chris Neal, Colleen Neal




Name

Diane Neal




Siblings

Erin Neal, Leigh Neal







Born

November 17, 1976 (age 46) (

1976-11-17

) Alexandria, Virginia


Spouse

Marcus Fitzgerald (m. 2005–2014)




Movies and TV shows

Law & Order: Special V, Dracula III: Legacy, Dirty Movie, Dracula II: Ascension, My Fake Fiance


Similar People

Stephanie March, Marcus Fitzgerald, Kelli Giddish, Dann Florek, Tamara Tunie


Profiles




Twitter
Ein tribut f r elizabeth blaine a tribute to elizabeth blaine willenlos
Diane Neal (born November 17, 1976) is an American actress best known for her role as Casey Novak on Law & Order: Special Victims Unit, which she played from 2003 to 2008, then reprised her role from 2011 to 2012. She has portrayed Coast Guard Investigative Service Special Agent Abigail Borin in the NCIS franchise since 2009, appearing as an annual special guest star in NCIS since its seventh season, and as a recurring guest star in NCIS: New Orleans.
Contents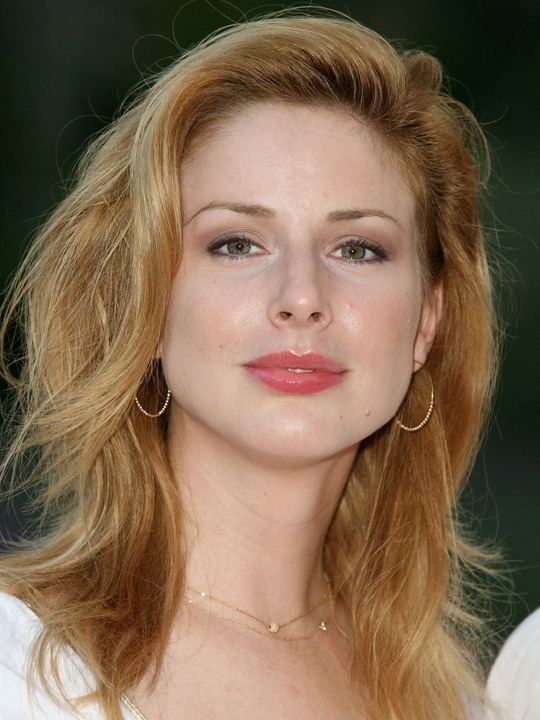 Life and career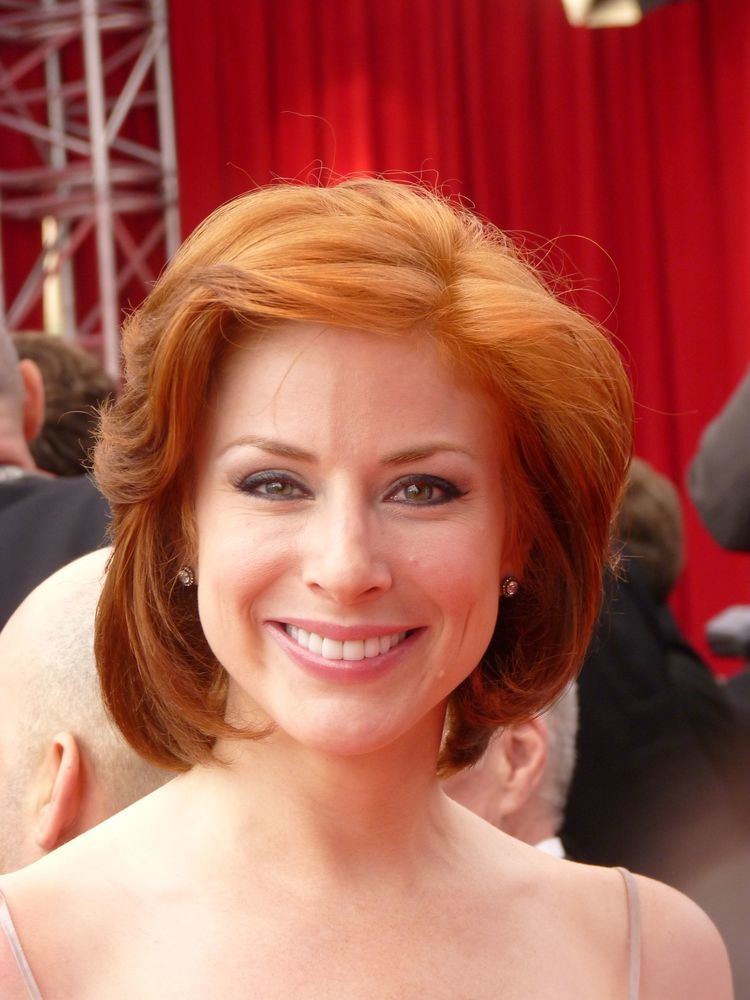 Neal was born in Alexandria, Virginia, the daughter of Colleen, a math teacher, and Christopher Neal, a federal attorney. She was raised in Littleton, Colorado and Ohio.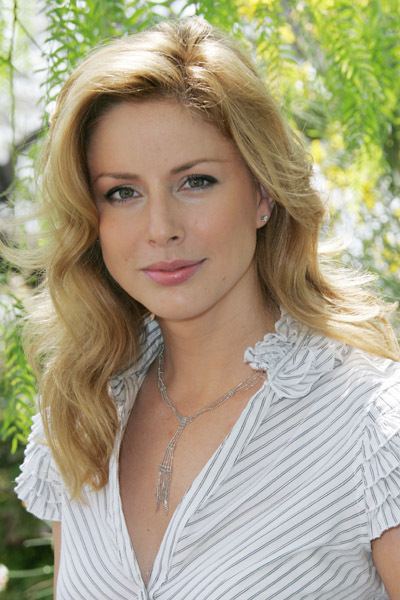 Neal first appeared in SVU as a guest star, playing a female rapist in the season 3 episode "Ridicule". Neal first appeared as Assistant District Attorney Casey Novak in the show's fifth season, replacing Stephanie March, who played Alexandra Cabot.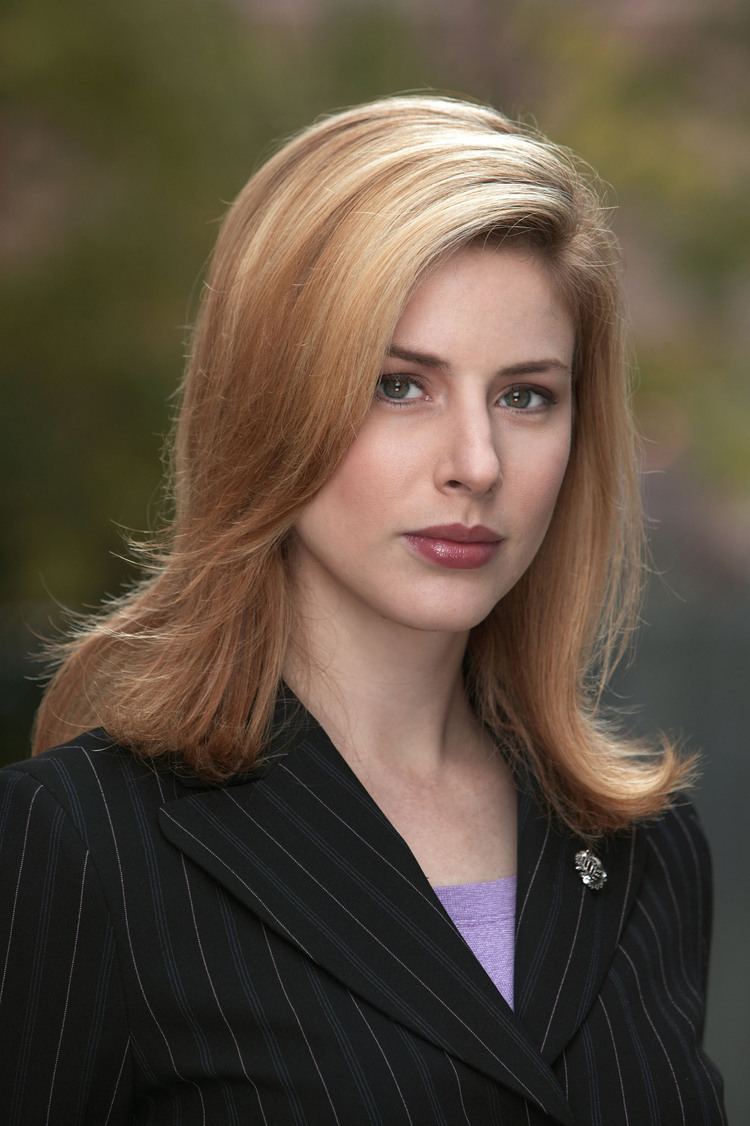 Neal portrayed Novak through the end of season 9, when the character exited the series after being censured by the New York State Bar. In 2011, Neal reprised her role as Novak in the season 12 episode, "Reparations", when Novak returned to SVU as their temporary ADA. After that appearance, she became a recurring character in season 13. She was last seen in the episode "Valentine's Day". Neal said of her return to the series in season 13 to TV Guide, "It's back on track to what the original SVU was intended to be, which is about sex crimes and crimes against children, it's got more of a nitty-gritty feel." She says that March's and her return to the fictional universe of the series provided a familiarity for viewers following original cast member Chris Meloni's departure. "I think they should put us in the court room together!" she says about March.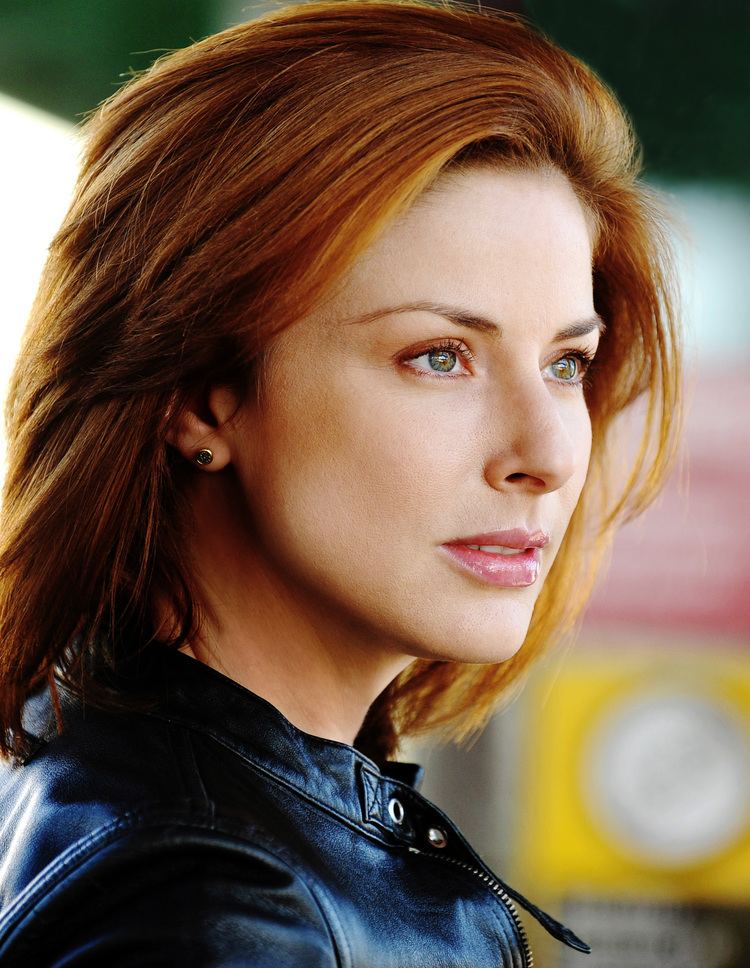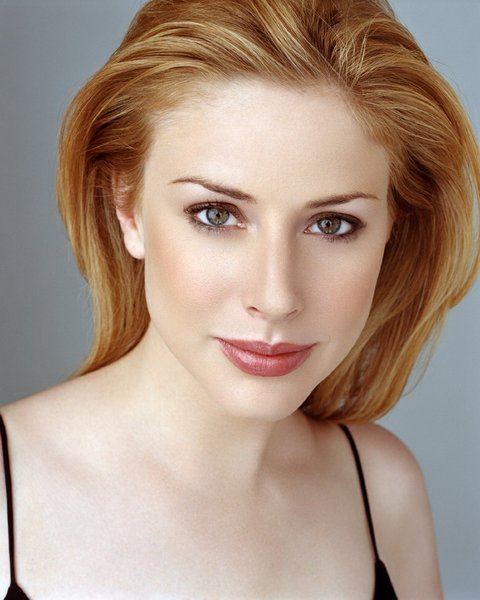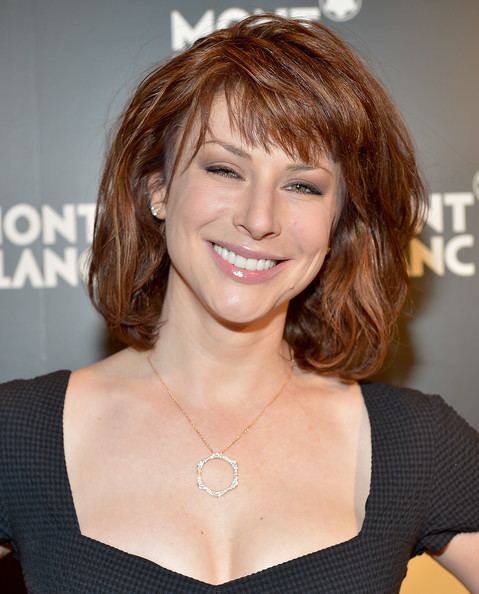 Filmography
Actress
2022
Krazy Train with Jasmin St. Claire (Podcast Series)
- Diane Neal is a Babe (2022)
2022
Somewhat Damaged (Podcast) (Podcast Series)
- Diane Neal (2022)
2021
Circle of Deception (TV Movie)
as
Peggy Sue Thomas
2015
Blue Bloods (TV Series)
as
Kelly Blake
- Hold Outs (2015) - Kelly Blake
2015
The Following (TV Series)
as
Lisa Campbell
- The Reckoning (2015) - Lisa Campbell
- Dead or Alive (2015) - Lisa Campbell
- A Simple Trade (2015) - Lisa Campbell
- Demons (2015) - Lisa Campbell
2015
NCIS: New Orleans (TV Series)
as
CGIS Agent Abigail Borin
- Rock-a-Bye-Baby (2015) - CGIS Agent Abigail Borin
- The Walking Dead (2015) - CGIS Agent Abigail Borin
- The Abyss (2015) - CGIS Agent Abigail Borin
2015
The Emissary (Short)
as
Christine
2014
Captain Blackout (TV Movie)
as
Daphne
2010
NCIS (TV Series)
as
CGIS Agent Abigail Borin
- The San Dominick (2014) - CGIS Agent Abigail Borin
- Oil and Water (2013) - CGIS Agent Abigail Borin
- Lost at Sea (2012) - CGIS Agent Abigail Borin
- Safe Harbor (2011) - CGIS Agent Abigail Borin
- Ships in the Night (2011) - CGIS Agent Abigail Borin
- Jurisdiction (2010) - CGIS Agent Abigail Borin
2014
A Warden's Ransom
as
Warden Samantha Brandtt
2014
Power (TV Series)
as
Cynthia Sheridan
- Best Laid Plans (2014) - Cynthia Sheridan
- I Gotta Go (2014) - Cynthia Sheridan
- Who Are You? (2014) - Cynthia Sheridan
- Whoever He Is (2014) - Cynthia Sheridan
2012
Suits (TV Series)
as
Allison Holt
- No Way Out (2014) - Allison Holt
- Blood in the Water (2013) - Allison Holt
- Break Point (2012) - Allison Holt
2013
This Magic Moment (TV Movie)
as
Helena Harris
2013
Santorini Blue
as
Florist - Flowers of the World
2001
Law & Order: Special Victims Unit (TV Series)
as
ADA Casey Novak / Amelia Chase
- Valentine's Day (2012) - ADA Casey Novak
- Missing Pieces (2011) - ADA Casey Novak
- Double Strands (2011) - ADA Casey Novak
- Blood Brothers (2011) - ADA Casey Novak
- Reparations (2011) - ADA Casey Novak
- Cold (2008) - ADA Casey Novak
- Trade (2008) - ADA Casey Novak
- Authority (2008) - ADA Casey Novak
- Closet (2008) - ADA Casey Novak
- Undercover (2008) - ADA Casey Novak (credit only)
- Inconceivable (2008) - ADA Casey Novak
- Unorthodox (2008) - ADA Casey Novak
- Signature (2008) - ADA Casey Novak
- Streetwise (2008) - ADA Casey Novak
- Snitch (2007) - ADA Casey Novak (credit only)
- Paternity (2007) - ADA Casey Novak
- Fight (2007) - ADA Casey Novak
- Blinded (2007) - ADA Casey Novak
- Svengali (2007) - ADA Casey Novak
- Harm (2007) - ADA Casey Novak
- Savant (2007) - ADA Casey Novak
- Impulsive (2007) - ADA Casey Novak
- Avatar (2007) - ADA Casey Novak
- Alternate (2007) - ADA Casey Novak
- Screwed (2007) - ADA Casey Novak
- Pretend (2007) - ADA Casey Novak
- Annihilated (2007) - ADA Casey Novak
- Florida (2007) - ADA Casey Novak (credit only)
- Responsible (2007) - ADA Casey Novak
- Sin (2007) - ADA Casey Novak
- Philadelphia (2007) - ADA Casey Novak
- Haystack (2007) - ADA Casey Novak
- Dependent (2007) - ADA Casey Novak
- Loophole (2007) - ADA Casey Novak
- Outsider (2007) - ADA Casey Novak
- Burned (2007) - ADA Casey Novak
- Scheherazade (2007) - ADA Casey Novak
- Choreographed (2006) - ADA Casey Novak
- Cage (2006) - ADA Casey Novak
- Underbelly (2006) - ADA Casey Novak
- Infiltrated (2006) - ADA Casey Novak
- Confrontation (2006) - ADA Casey Novak
- Uncle (2006) - ADA Casey Novak
- Recall (2006) - ADA Casey Novak
- Clock (2006) - ADA Casey Novak
- Informed (2006) - ADA Casey Novak
- Influence (2006) - ADA Casey Novak
- Web (2006) - ADA Casey Novak
- Fat (2006) - ADA Casey Novak
- Fault (2006) - ADA Casey Novak (credit only)
- Venom (2006) - ADA Casey Novak
- Class (2006) - ADA Casey Novak
- Gone (2006) - ADA Casey Novak
- Manipulated (2006) - ADA Casey Novak
- Taboo (2006) - ADA Casey Novak
- Blast (2006) - ADA Casey Novak (credit only)
- Infected (2006) - ADA Casey Novak
- Alien (2005) - ADA Casey Novak
- Storm (2005) - ADA Casey Novak
- Rockabye (2005) - ADA Casey Novak
- Starved (2005) - ADA Casey Novak
- Name (2005) - ADA Casey Novak
- Raw (2005) - ADA Casey Novak
- Strain (2005) - ADA Casey Novak
- Ripped (2005) - ADA Casey Novak
- 911 (2005) - ADA Casey Novak
- Design (2005) - ADA Casey Novak
- Demons (2005) - ADA Casey Novak (credit only)
- Goliath (2005) - ADA Casey Novak
- Parts (2005) - ADA Casey Novak
- Blood (2005) - ADA Casey Novak
- Night (2005) - ADA Casey Novak
- Intoxicated (2005) - ADA Casey Novak
- Pure (2005) - ADA Casey Novak
- Rage (2005) - ADA Casey Novak (credit only)
- Ghost (2005) - ADA Casey Novak
- Hooked (2005) - ADA Casey Novak
- Game (2005) - ADA Casey Novak
- Quarry (2005) - ADA Casey Novak
- Identity (2005) - ADA Casey Novak
- Contagious (2005) - ADA Casey Novak
- Haunted (2004) - ADA Casey Novak
- Weak (2004) - ADA Casey Novak
- Doubt (2004) - ADA Casey Novak
- Charisma (2004) - ADA Casey Novak
- Conscience (2004) - ADA Casey Novak
- Outcry (2004) - ADA Casey Novak
- Scavenger (2004) - ADA Casey Novak
- Obscene (2004) - ADA Casey Novak
- Debt (2004) - ADA Casey Novak
- Birthright (2004) - ADA Casey Novak
- Head (2004) - ADA Casey Novak
- Poison (2004) - ADA Casey Novak
- Bound (2004) - ADA Casey Novak
- Painless (2004) - ADA Casey Novak
- Criminal (2004) - ADA Casey Novak
- Lowdown (2004) - ADA Casey Novak
- Sick (2004) - ADA Casey Novak
- Careless (2004) - ADA Casey Novak
- Mean (2004) - ADA Casey Novak
- Home (2004) - ADA Casey Novak
- Families (2004) - ADA Casey Novak
- Ritual (2004) - ADA Casey Novak
- Hate (2004) - ADA Casey Novak
- Brotherhood (2004) - ADA Casey Novak
- Escape (2003) - ADA Casey Novak
- Shaken (2003) - ADA Casey Novak
- Control (2003) - ADA Casey Novak
- Abomination (2003) - ADA Casey Novak
- Choice (2003) - ADA Casey Novak
- Coerced (2003) - ADA Casey Novak
- Serendipity (2003) - ADA Casey Novak
- Ridicule (2001) - Amelia Chase
2012
A Gifted Man (TV Series)
as
Attorney Kim Fletcher
- In Case of Complications (2012) - Attorney Kim Fletcher
2010
White Collar (TV Series)
as
Kimberly Rice
- Front Man (2010) - Kimberly Rice
2009
My Fake Fiancé (TV Movie)
as
Bonnie
2008
30 Rock (TV Series)
as
Erin
- Reunion (2008) - Erin
2007
BelzerVizion (Short)
as
Dr. Ryan
2005
Dracula III: Legacy (Video)
as
Elizabeth Blaine
2005
Law & Order: Trial by Jury (TV Series)
as
ADA Casey Novak
- Day (2005) - ADA Casey Novak
2003
Future Tense (TV Movie)
2003
Dracula II: Ascension (Video)
as
Elizabeth Blaine
2002
Hack (TV Series)
as
Patricia Bennet
- Husbands and Wives (2002) - Patricia Bennet
2002
As the World Turns (TV Series)
as
Lindsey
- Episode #1.11839 (2002) - Lindsey
2002
The American Embassy (TV Series)
as
Molly
- Pilot (2002) - Molly
2002
Asterix & Obelix: Mission Cleopatra
as
Cleopatra (voice, English version) (English version, voice, uncredited)
2001
Fling (TV Series)
as
Prudence Fisher
- At the End of the Day - Prudence Fisher
2001
Ed (TV Series)
as
Vanessa
- Loyalties (2001) - Vanessa
Director
2016
Alphabet Boys (TV Series short) (2 episodes)
- And Then There Were Four (2016)
- Never Say Never (2016)
Self
2022
Stand-Up New Yorker (Video)
as
Self - Comic
2021
Strictly Stalking (Podcast Series)
as
Self
- Silent No More (2021) - Self
2012
Celebrity Ghost Stories (TV Series documentary)
as
Self
- Diane Neal/Debbie Allen/Kevin Sorbo/Debbie Matenopoulos (2012) - Self
2007
Wheel of Fortune (TV Series)
as
Self - Celebrity Contestant
- People Celebrity Week 1 (2007) - Self - Celebrity Contestant
2006
3rd Annual VH1 Hip-Hop Honors (TV Special)
as
Self (uncredited)
2006
InStyle: Celebrity Weddings (TV Movie documentary)
as
Self
2005
Celebrity Charades (TV Series)
as
Self
- Episode #1.4 (2005) - Self
2004
B. Smith Style (TV Series documentary)
as
Self (2005)
Archive Footage
2021
Law & Order: Special Victims Unit (TV Series)
as
ADA Casey Novak
- The Five Hundredth Episode (2021) - ADA Casey Novak (uncredited)
References
Diane Neal Wikipedia
(Text) CC BY-SA