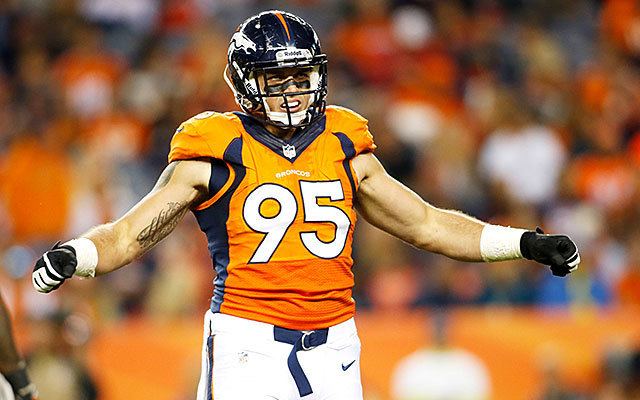 Wolfe is from the rural town of Negley, Ohio, near the state line with Pennsylvania. He attended Beaver Local High School in Lisbon, Ohio.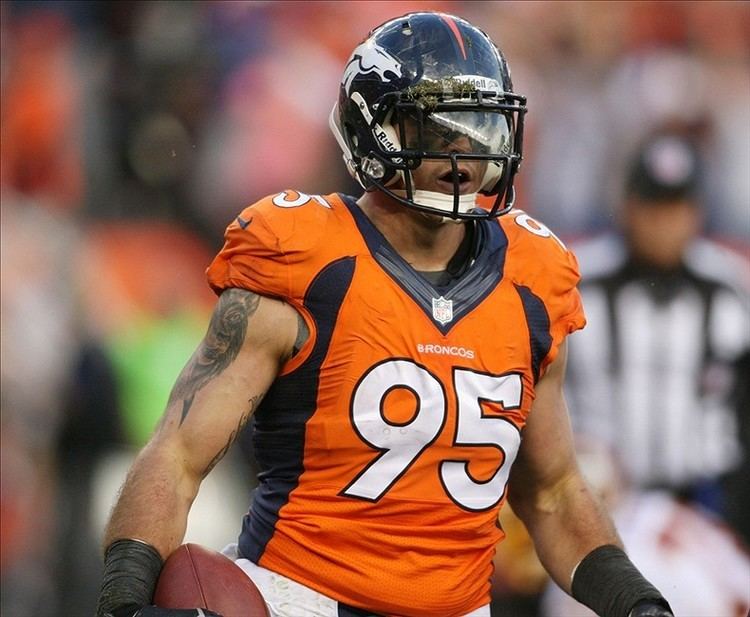 Considered only a two-star recruit by Rivals.com, Wolfe was a standout at Beaver Local High School and is the only player in the school's history ever to be drafted by the NFL.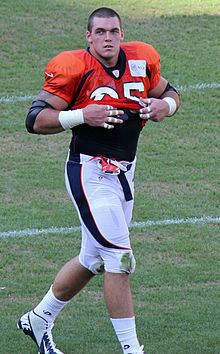 Wolfe played four years (2008-2011) at Cincinnati. He accumulated 162 total tackles, 37 tackles for loss, and 19.5 sacks during his tenure.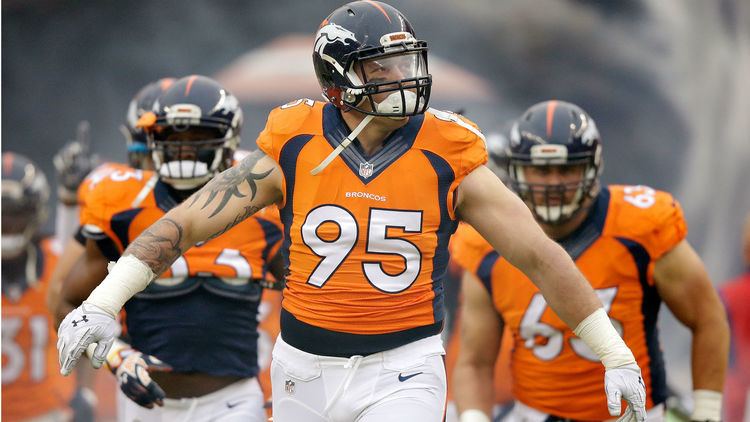 Wolfe was named Co-Big East Defensive Player of the Year as a senior.
Wolfe was the first Beaver Local High School graduate to get drafted and the first Mahoning Valley native selected.
Wolfe was selected 36th overall in the 2012 NFL Draft by the Denver Broncos. In his professional debut, a preseason game against the Chicago Bears on 9 August 2012, he finished with 2 sacks and 3 tackles.
In his first NFL game in the regular season against the Pittsburgh Steelers, Wolfe came out with 3 tackles and a sack for a loss of 9 yards.
Wolfe finished his rookie season with 40 tackles, six sacks, and two passes defensed. His six sacks were third most on the team, behind Von Miller and Elvis Dumervil.
Wolfe had a tough sophomore season. In a preseason game against the Seattle Seahawks, Wolfe suffered a spinal cord injury and was carted off the field. That, along with two bouts of food poisoning, led to him losing 20 pounds, and he was therefore not as productive on the field. On November 29, Wolfe suffered a seizure on the bus ride to the airport for their Kansas City Chiefs matchup. (After the season, it was reported that the seizure was related to the spinal cord injury.) Despite hopes that he might return to the field, he was eventually placed on Injured Reserve. Without Wolfe, the Broncos reached Super Bowl XLVIII where they lost to the Seattle Seahawks.
The 2015 season was the best of Wolfe's career. After serving a four-game suspension for a PED violation, Wolfe returned to establish himself as one of the best run stuffers in the game, which eventually led to him being named AFC Defensive Player of the Week after the Broncos defense completely neutralized the undefeated Green Bay Packers offense in Week 8.
On January 15, 2016, Wolfe signed a four-year extension with the Broncos worth $36.7 million.
On February 7, 2016, Wolfe was part of the Broncos team that won Super Bowl 50. In the game, the Broncos defeated the Carolina Panthers by a score of 24–10. He had five tackles and 0.5 sacks in the Super Bowl.
In 2016, Wolfe posted a career high in tackles with 51, and in passes defended with four.
The Broncos finished the 2016 season with a 9-7 record and missed the playoffs for the first time in Wolfe's career.
Source: