Type

Social




Scope

International






Founded

March 17, 1917; 99 years ago (1917-03-17) New York University School of Law




Mission statement

To provide a sisterhood experience rich with tradition, innovation and opportunities for growth.




Vision statement

We inspire and empower our sisterhood to engage in a lifetime of leadership and service.




Motto

Esse Quam Videri To Be Rather Than To Seem To Be
Delta Phi Epsilon (ΔΦΕ or DPhiE) is an international sorority founded on March 17, 1917 at New York University Law School in Manhattan. It is one of 26 social sororities that form the National Panhellenic Conference. It has 105 active chapters, two of which are located in Canada, making the sorority international.
Contents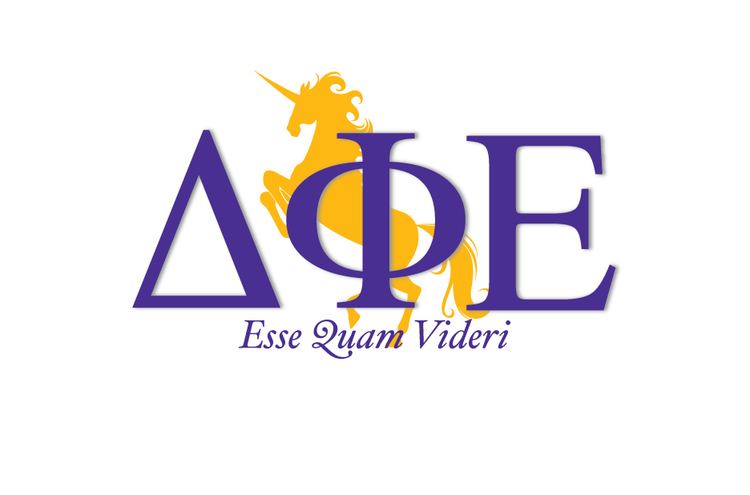 History

On March 17, 1917, at the New York University School of Law, Dorothy Cohen Schwartzman, Ida Bienstock Landau, Minna Goldsmith Mahler, Eva Effron Robin, and Sylvia Steierman Cohn made a pledge to each other to build a women's organization that would stand out from the rest. They could not find a membership accepting of all backgrounds so they formed Delta Phi Epsilon with the purpose of accepting all races and religions–one of the first non-sectarian, social sororities to do so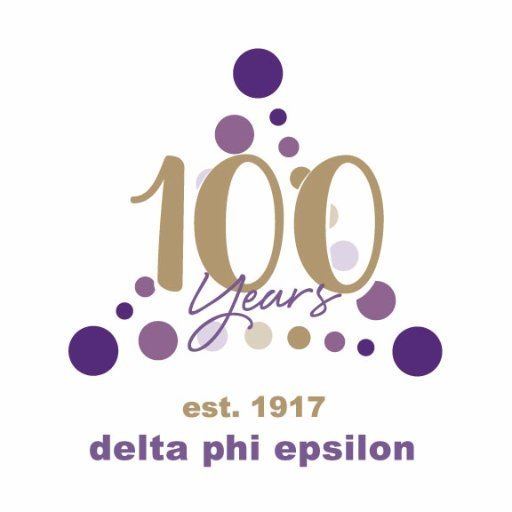 These five women founded the Alpha chapter of the Delta Phi Epsilon Sorority to "promote good fellowship among the women students among the various colleges in the country...to create a secret society composed of these women based upon their good moral character, regardless of nationality or creed...to have distinct chapters at various colleges".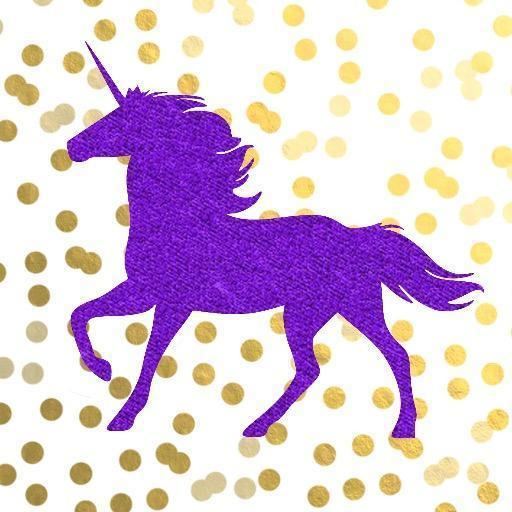 Five years later, in 1922, Delta Phi Epsilon was officially incorporated under the state laws of New York and became an international sorority by creating a chapter of the organization at McGill University in Canada. Currently there are more than 67,000 members of Delta Phi Epsilon. The current international president of Delta Phi Epsilon is Stacy Segal (Psi Chapter at University of Georgia).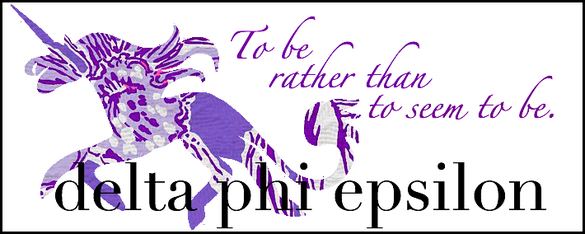 Delta Phi Epsilon's flower is the Lovely Purple Iris, and its international mascot is the Unicorn. The sisterhood badge is an equilateral triangle in gold surrounded by 21 pearls, the jewel of the sorority. DPhiE's open motto is "Esse Quam Videri" (in Latin: "To be rather than to seem to be").
Philanthropies

Delta Phi Epsilon has three international philanthropies: the Delta Phi Epsilon Educational Foundation; the Cystic Fibrosis Foundation; and the National Association of Anorexia Nervosa and Associated Disorders.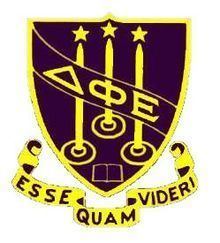 The Delta Phi Epsilon Educational Foundation, established in 1966 to honor Delta Phi Epsilon's Golden Anniversary, helps to give members and their children the opportunity to further their education through scholarships, grants, and loans. The foundation also supports sorority education and volunteer training initiatives.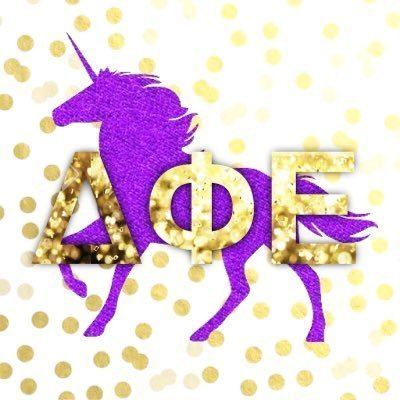 The Cystic Fibrosis Foundation, helps benefit those with the genetic disease Cystic fibrosis (CF) through research, grants, and awareness campaigns. Founded by Phyllis Kossoff (Delta Chapter at Hunter College) and other concerned parents, the Cystic Fibrosis Foundation became the leader in raising funding for research and raising awareness. At Delta Phi Epsilon's December 1957 Convention, Phyllis petitioned her sisters to have Delta Phi Epsilon adopt CFF as the sorority's official philanthropy. Chapters across North America raises money and awareness. Many chapters host a fundraising event known as Deepher Dude which is a male dance competition. Some chapters fills tote bags, called Tate's Totes, with various items that make an extended hospital stay more comfortable for children with cystic fibrosis and their parents. These totes are then taken to Cystic Fibrosis Foundation (CFF) Care Centers for distribution. Tate's Totes was started by Past International President Donna Von Bruening (Sigma Chapter at Ohio State University) shortly after taking office because her nephew Tate, had recently been diagnosed with Cystic Fibrosis. Other chapters host 65 Roses Gala events. Sixty-five roses is significant to CF children since the word "cystic fibrosis" is difficult for a child to say. Since 1957, Delta Phi Epsilon has raised millions of dollars for CFF. At the 2016 International Leadership Forum, Delta Phi Epsilon Sorority gave their largest donation to date at $471,060.
The National Association of Anorexia Nervosa and Associated Disorders (ANAD) was created to help alleviate problems of anorexia and other eating disorders. Each Delta Phi Epsilon chapter sponsors an annual candlelight vigil and an eating disorder awareness week on their campus to increase awareness of eating disorders and provide information to family and friends of sufferers.
The Five S's
Delta Phi Epsilon has identified five areas of development and personal growth among members which cultivate a well-rounded and balanced woman. Each member uses these areas to support them in becoming the woman they want to be.These areas are known as the Five S's:
Sisterhood
Scholarship
Self
Service
Social
The Five C's
Delta Phi Epsilon has identified five areas of development and personal growth among alumnae members which cultivate a well-rounded and balanced woman. With an ever-changing lifestyle, this program is flexible and relevant to life as a DPhiE Alumna. These areas are known as the Five C's:
Character
Civic
Cultural
Connection
Career
Notable alumnae
Stephanie Abrams (Delta Kappa) - Meteorologist for The Weather Channel
Peggy Bernheim (Omega) - Former Judge/Administrator, New York Civil Court
Barbara Aronstein Black (Phi) - First woman to head an Ivy League law school
Barbara Boxer (Phi) - U.S. Senator, California
Susan Davis (Delta Zeta) - U.S. Representative, 53rd District, California
Lee Ducat (Nu) - Founder of the Juvenile Diabetes Foundation
Jackie Goldberg (Delta Zeta) - California State Assembly, 45th District
Linda Gordon (Delta Eta) - Former Service Editor of Glamour Magazine
Judith Heumann (Upsilon) - Former Assistant Secretary Office of Special Education & Rehabilitation Services, US Department of Education (Clinton Administration)
Phyllis Kossoff (Delta) - Co-Founder of the Cystic Fibrosis Research Foundation
Bette Midler - American singer, songwriter, actress, comedian, and film producer
Minna Mahler (Alpha) - Former United Nations Observer, State of New Jersey, UN Speaker's Bureau
Ofira Navon (Psi) - Former First Lady of Israel
Judith Nierenberg Frank (Delta Zeta) - California Community Planner
Nancy Ratzan(Delta Kappa) - National President, National Council of Jewish Women <http://www.ncjw.org/insider/client/author.cfm?auth=AUTH-2>
Judith Rodin (Nu) - First female president of an Ivy League university
Ruth B. Roufberg (Delta) - Author of Children's Craft Books
Jan Schakowsky (Rho) - U.S. Congresswoman, 9th District, Illinois
Susan Polis Schutz (Delta Sigma) - Poet, Creator of Blue Mountain greeting cards
Melvynne Sommers (Iota) - Founder of Save our Seniors (SOS) in Miami, Florida
Aimee Boorman, Head coach of the United States Women's Gymnastics team at the 2016 summer olympics
References
Delta Phi Epsilon (social) Wikipedia
(Text) CC BY-SA