Covid-19
4,047 m²




John A. Roebling




1847






Hillview Reservoir, Kensico Reservoir, Shandaken Tunnel, Croton Aqueduct, Bog Brook Reservoir
The Delaware Aqueduct is the newest of the New York City aqueducts. It takes water from the Rondout Reservoir through the Chelsea Pump Station, the West Branch Reservoir, and the Kensico Reservoir, ending at the Hillview Reservoir in Yonkers, New York. The aqueduct was constructed between 1939 and 1945, and carries approximately half of the New York City water supply of 1.3 billion US gallons (4,900,000 m3) per day. At 85 miles (137 km) long and 13.5 feet (4.1 m) wide, the Delaware Aqueduct is the world's longest tunnel.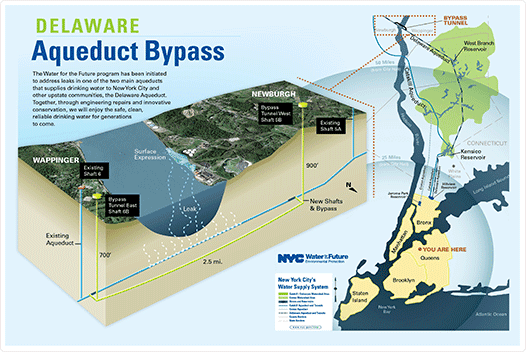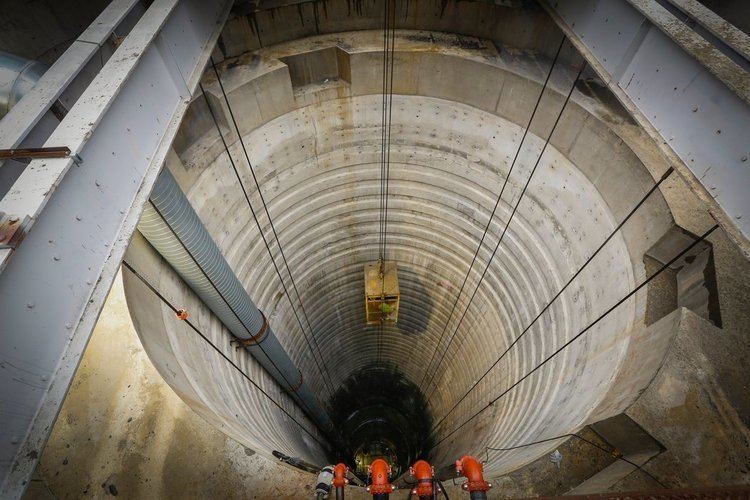 The Delaware Aqueduct leaks up to 36 million US gallons (140,000 m3) per day. A $1 billion project to repair the leaking was scheduled to begin in January 2013.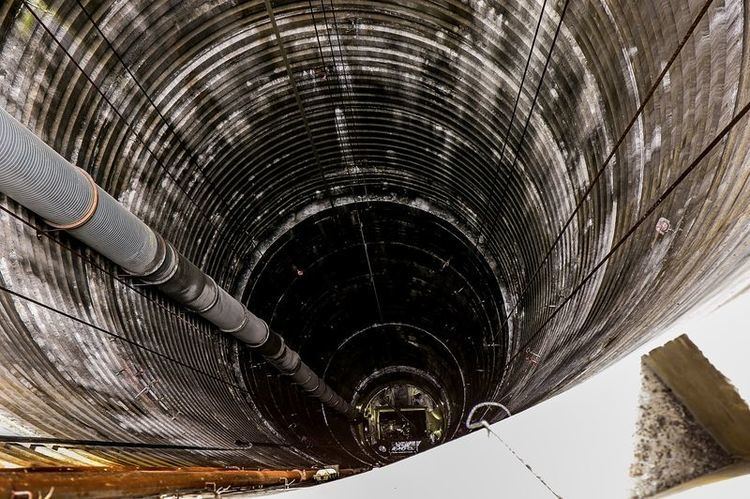 Since the late 1970s, the New York City Department of Environmental Protection (NYCDEP) has been monitoring two leaks that collectively release between 10 and 36 million US gallons (38,000 and 136,000 m3) of water per day. These leaks have caused many problems with flooding and drinking water contamination, particularly for residents of Wawarsing, New York. In the town of Newburgh, 35 miles southeast, residents thought that a stream bubbling out of a wetlands was a natural artesian well; in reality, the water was coming out of a 36-square-foot tunnel carved out by the force of water blasting from a crack in the aqueduct buried 650 feet (300m) underground. Combined with the leak in Wawarsing, the NYCDEP admitted in the early 1990s that the aqueduct was leaking at a rate of up to 35 million gallons a day, enough water to supply nearly half a million people.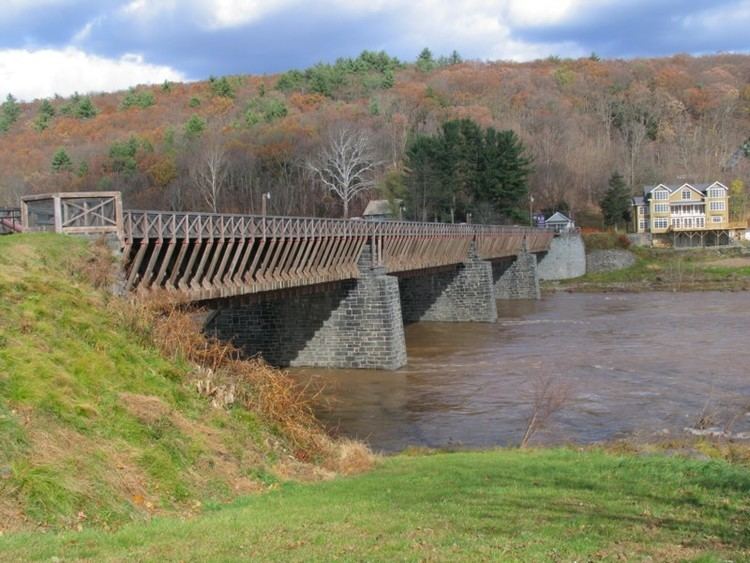 The NYCDEP is building a 2.5-mile Rondout-West Branch Bypass Tunnel, which will allow it to address the leak problem. Construction began in November 2013 and is expected to be finished sometime in 2021. "The number's going to be $1.5 billion to do the entire program to make the fix," said Paul Rush, Deputy Commissioner of the NYCDEP. "About two-thirds of it, $1 billion, will actually go into constructing a bypass tunnel around the location with the most significant leakage in Roseton, and to do additional concrete grouting in the Wawarsing section."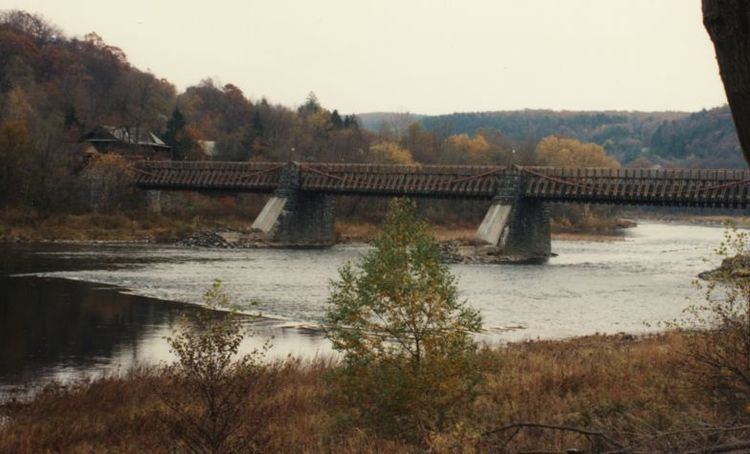 The new bypass tunnel will be one of the most complicated undertakings in the NYCDEP's history. Bored deep beneath the Hudson, it will create a bypass around the worst of the leaks. Near the end of construction, the entire Delaware Aqueduct will be shut down to allow the bypass to be connected. It will be dewatered so that the leaks in Wawarsing, and Newburgh, can be fixed. Shutting the aqueduct will deprive New York City of nearly half its water supply. To compensate, the NYCDEP is making improvements to other parts of the system.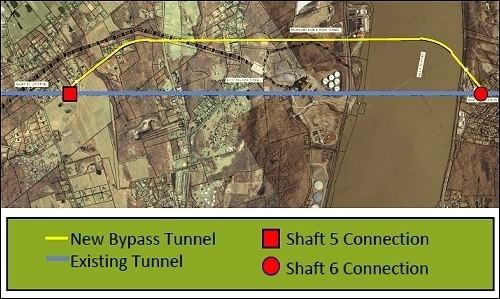 Delaware Aqueduct Wikipedia