Deewana (English: 'Crazy') is a 1992 Indian musical romantic action film directed by Raj Kanwar, and produced by Guddu Dhanoa and Lalit Kapoor and featuring Rishi Kapoor, Divya Bharti and Shah Rukh Khan in the lead. This was Shah Rukh's debut release, and he appears only in the second half of the film. He replaced Armaan Kohli, who walked out of the project due to creative differences after the first schedule. The film released on June 25, 1992. Dil Aashna Hai was supposed to be the debut movie of Shahrukh Khan however Deewana was released first.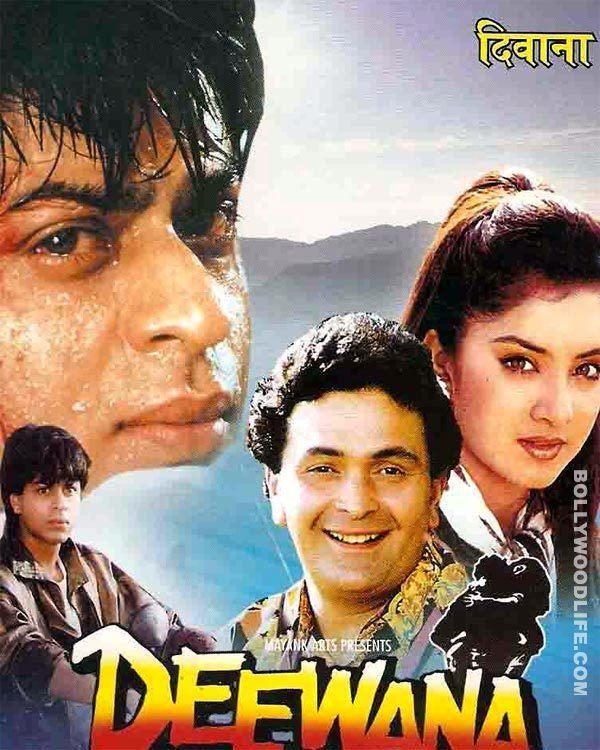 Kajal (Divya Bharti) falls in love with and marries a famous singer named Ravi (Rishi Kapoor). They live happily until tragedy strikes: Ravi's greedy uncle Pratap (Amrish Puri) and cousin Narender (Mohnish Behl), are determined to lay their hands on Ravi's wealth. Narender first tries to rape Kajal but fails when he is caught. Pratap then hires hoodlums to murder Ravi, who is thrown off a cliff along with Pratap's son, Narender.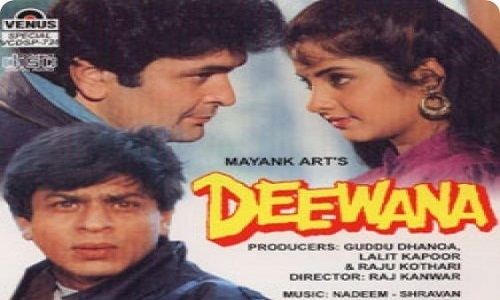 Kajal's mother-in-law (Sushma Seth) takes Kajal away to another city to start a new life. In a new city, the widowed and depressed Kajal tries to get over her pain. One day a young man, Raja (Shah Rukh Khan), accidentally hits Kajal's mother-in-law, meets Kajal and falls in love with her. When he confesses his love to Kajal, she reveals that she is a widow. Raja's father tells thugs to get rid of Kajal and Raja severs ties with his father after finding out. He begs Kajal's mother-in-law to have Kajal get married to him. As her mother-in-law feels that Kajal should marry again, she persuades her.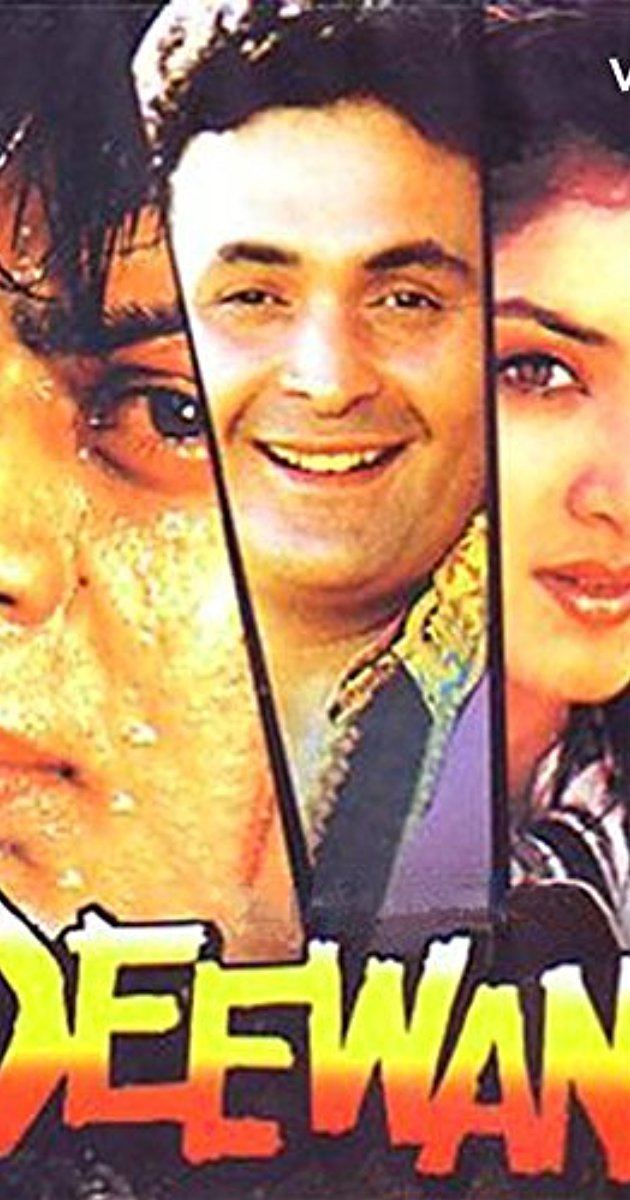 Raja and Kajal get married but Raja tells her that he will not touch her until she accepts him. He looks for a job and his friends open a garage with him. One day, Raja goes to check out a jeep but has an accident when the brakes fail. Kajal becomes shocked when she hears this and runs to see him. After returning from the hospital, Kajal accepts him and falls in love with him, and the two are finally happy together. Things are well until one day, Raja rescues a man from hoodlums. He gets him treated and befriends the man, who turns out to be Ravi.
When Raja brings Ravi home, Kajal is shocked to see that her husband's new friend is none other than her first husband, who apparently survived his uncle's attempt to murder him. When the truth is revealed however, Kajal stays with Raja, and Ravi's mother lives with Ravi. Ravi's uncle learns that Ravi is alive and has Raja and Kajal kidnapped, saying that he will let them go if Ravi signs over his property to him. Raja escapes and he and Ravi beat Pratap, after which they find Kajal, tied up with a bomb strapped around her. Ravi manages to switch off the bomb and take it off her, but Pratap appears and says he will kill Raja and make Kajal a widow again. Ravi protects Raja and he and Pratap fall. Ravi sets the bomb off, causing a large explosion, killing Pratap and him once and for all. Kajal and Raja stay together, honoring Ravi's memory.
Shah Rukh Khan as Raja Sahai
Divya Bharti as Kajal Sahai
Rishi Kapoor as Ravi
Amrish Puri as Dhirendra Pratap
Mohnish Behl as Narendra Pratap (Dhirendra's son)
Alok Nath as Mr. Sharma
Sushma Seth as Ravi's mother
Dalip Tahil as Ramakant Sahai (Raja's father)
Deewana was the second highest grossing Indian film of 1992 after Beta, earning ₹ 170 million and was given the verdict of a "Blockbuster" by Box Office India. It was the highest sold music album of the year 1992.
The soundtrack and background score was composed by Nadeem-Shravan and all the lyrics were penned by Sameer. Nadeem-Shravan's soundtrack won them their third Filmfare Award and Kumar Sanu won Filmfare Award for Best Male Playback Singer in a row after Aashiqui (1990) and Saajan (1991). Shah Rukh's silver screen career began with the song "Koi Na Koi Chahiye" along with singer Vinod Rathod.
38th Filmfare Awards
Won
Best Debut – Shah Rukh Khan
Lux New Face of the Year – Divya Bharti
Best Music Direction - Nadeem Shravan
Best Lyricist – Sameer for "Teri Umeed Tera Intezar"
Best Male Playback Singer – Kumar Sanu for "Sochenge Tumhe Pyar"
Nominated
Best Male Playback Singer - Vinod Rathod for "Aisi Deewangi"
Best Female Playback Singer - Alka Yagnik for "Aisi Deewangi"
A sequel to the film was planned by the producers and directors of the movie and is reported to be different from the original film. Casting is on for the film and it has been announced that Nadeem-Shravan may return to compose for the sequel.