Convicted of killing a cop, an inmate (Luke Goss) competes in a brutal race where cars are deadly weapons.
Death Race 2 (formerly Death Race: Frankenstein Lives or also known as Death Race 2: Frankenstein Lives) is a 2010 American science fiction action film directed by Dutch filmmaker Roel Reine, written by Tony Giglio and Paul W. S. Anderson, and starring Luke Goss, Ving Rhames, Tanit Phoenix, Danny Trejo and Sean Bean. Death Race 2 is a direct-to-DVD prequel to the 2008 film Death Race. A sequel to the film was released in 2013 titled Death Race 3: Inferno.
The prequel films explore the origins of the first "Frankenstein" car driver, Carl "Luke" Lucas (Luke Goss).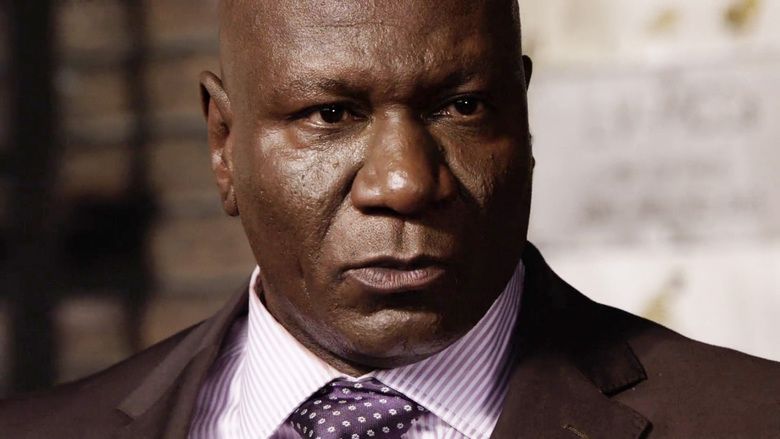 In the world's most dangerous prison, a new game is born: Death Race. The rules of this adrenaline-fueled blood sport are simple, drive or die. When repentant convict Carl Lucas discovers there's a price on his head, his only hope is to survive a twisted race against an army of hardened criminals and tricked-out cars.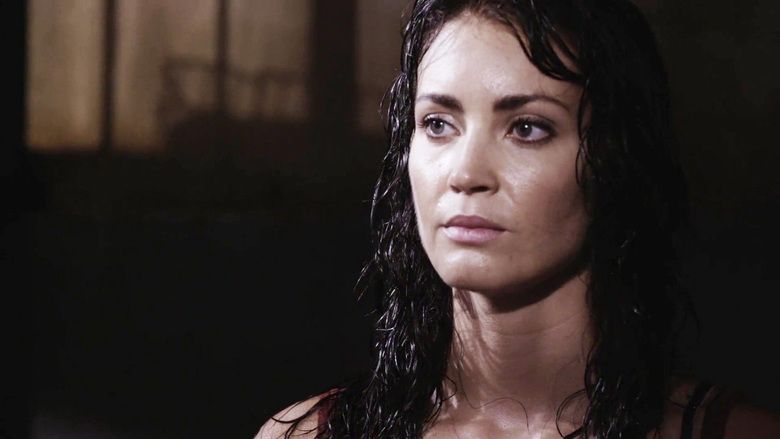 In 2012, as the American economy slowly starts to collapse following the 2008 stock crash, private corporations own and manage the prison systems for profit in order for the U.S. government to lower the costs of owning multiple prisons around the country. As such, many prisons are sold to private corporations and individuals and are allowed to control and manage them in their desires.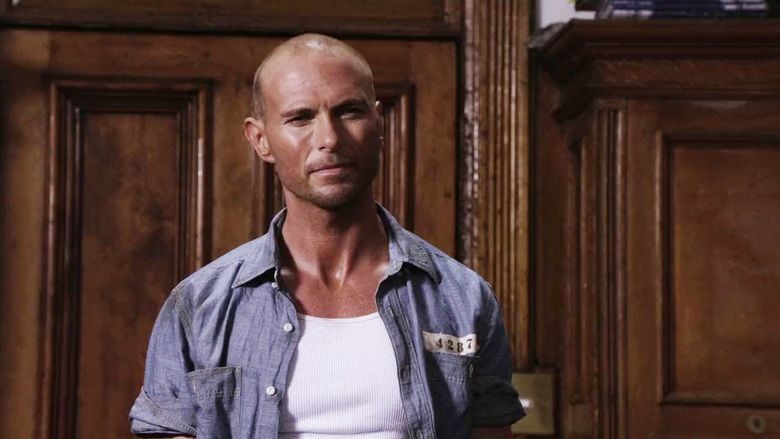 Getaway driver Carl "Luke" Lucas (Luke Goss) is arrested after a robbery for his crime boss Markus Kane (Sean Bean) goes wrong. As his accomplices are robbing the bank, two police officers casually enter the building. Luke tells his accomplices to abort, but they refuse; Luke intervenes, resulting in the death of one of the three accomplices. Luke shoots and kills one of the officers and dumps off his accomplices in order to fulfill Markuss wishes. In doing so, Luke is eventually captured by the police following a high-speed chase, and sentenced to serve time on Terminal Island. Markus, worried that Luke will trade info on his crimes for immunity, discovers his location and orders his men to take Luke out.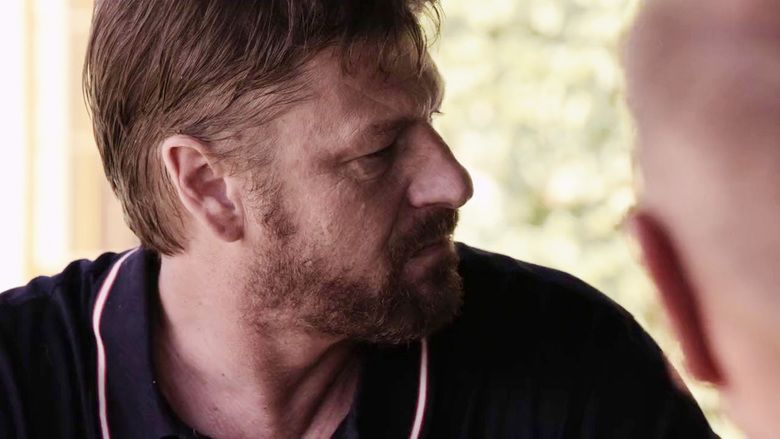 Terminal Island is a prison under the control of the Weyland Corporation, which hosts Death Match, a televised pay-per-view competition where two dangerous convicts are chosen and then forced to fight to the death or submission. The prisoners are given access to weapons or defense items to use during the fight by stepping on a marked plate in the arena. Luke makes several friends in prison: Lists (Frederick Koehler), Goldberg (Danny Trejo), and Rocco (Joe Vaz), who work at the car bodyshop and let him drive a vintage rusty Mustang around the Island while unnoticed.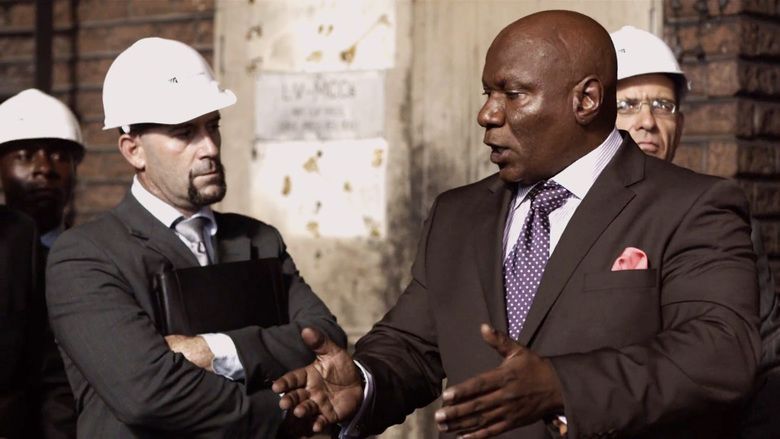 The host of Death Match is September Jones (Lauren Cohan), a former Miss Universe who lost her crown due to allegations of having a sexual relationship with all of her judges. She now works for the Weyland Corporation to create profit from the pay per view subscribers of Death Match. When a convict, Big Bill (Deobia Oparei), tries to stab Luke for a bounty placed by Markus Kane to ensure he doesnt testify, Lists takes it upon himself to warn him. Lists pushes Luke against a wall just as the other convict approaches, enabling Luke to defend himself successfully.
Luke is later approached in the showers by September, who witnessed him in the earlier scuffle, and proposes that he fight in Death Match. When he refuses, she makes sexual advances towards him, which he pretends to go for before refusing. In retaliation, September chooses Lists to fight in a Death Match with Big Bill. Luke confronts her while Lists is running for his life during the event, pleading to let him fight in place of Lists. She refuses to help and he jumps over a barbed fence to fight for Lists. He is joined by Katrina Banks (Tanit Phoenix), a woman convict who is serving as a ring girl with other female convicts. She hits Big Bill with a round number sign made of metal.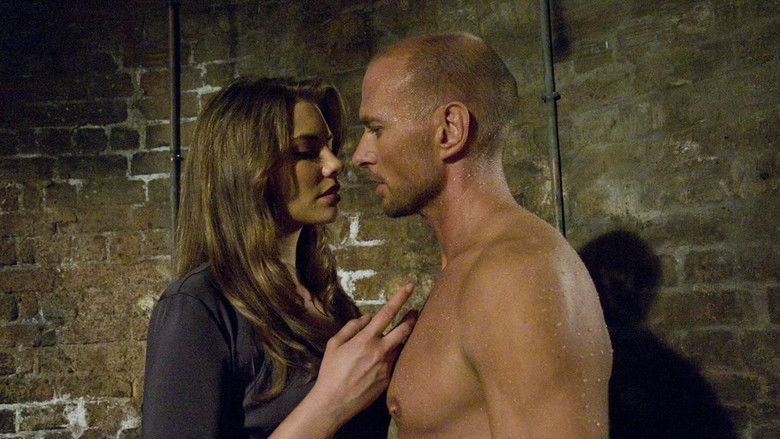 A riot breaks out during the fight between Luke and the convict because of racial tension, sparked because Luke is white and the other convict is black. The convicts break down the fence to get in, and some of the rapists attack and attempt to rape female convicts. Katrina defends herself and helps other women, who are then evacuated. When the riot control guards come, Luke surrenders. Afterward, Luke is well received when he sees Katrina and inquires about her well-being after the fight.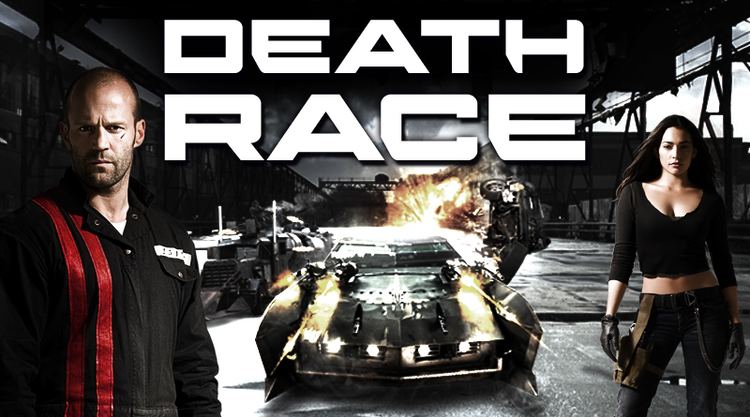 Markus sees Luke during the showing of Death Match and is convinced that it is only a matter of time before Luke cracks and testifies. He increases pressure on his men and puts a bounty of $1 million on Lukes head. Meanwhile, September comes up with a plan to boost their profits by converting the failing Death Match into a "Death Race", where the contestants will have to race over days to win each match after seeing the footage of Luke driving the Mustang around the island. The person who manages to win five such matches will be released from prison.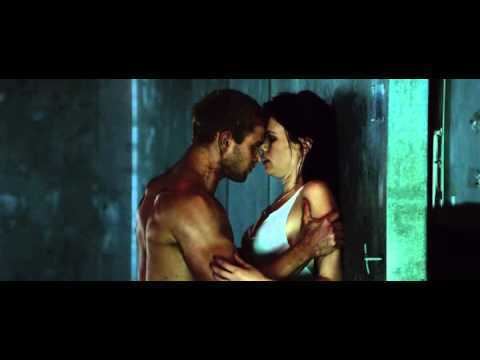 Luke, seeking a chance to leave and being a good driver, joins the race. However, he notices that because of Markuss bounty, the other drivers wish to kill him During the race, he notices that another racer, 14K (Robin Shou), is the only one not trying to kill him since they dont do business with other crime rings. Luke ends up saving 14K, telling Katrina that 14K now owes him one. However, during the race they realize that their car has been rigged to not work any of its defenses or weapons.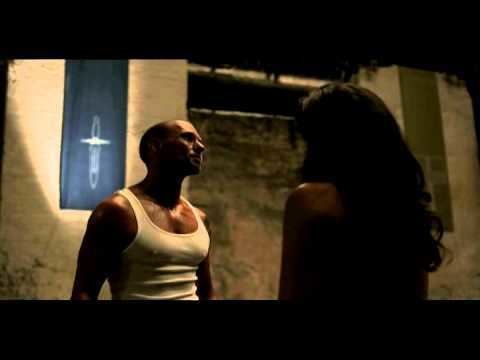 When Luke confronts her, Katrina even admits that Markus offered her a personal reward while visiting her if she killed Luke. When Big Bill attacks Luke, Luke gets Katrina to jettison out of the car safely just before Big Bill fires a missile at Luke. Lukes car crashes and catches fire, leading everyone to believe that he is dead. Big Bill, in his celebration, launches another rocket, blasting his own pit crew, cursing at his navigator when she scolds him. In turn, she stabs a pen into Big Bills eye, kicks him out of the car and runs him over, killing him. Luke is revealed to have survived, albeit with extensive scarring to his face and body. September then convinces him to rejoin a new race with the new identity.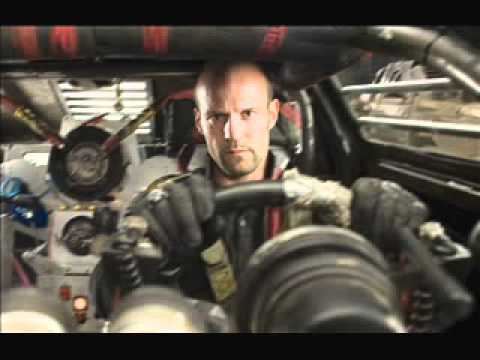 Meanwhile, 14K sends word to the Triad to repay his debt to Luke, "a life for a life", and manages to kill Markus. Also, Lists kills Rocco in the shower house after discovering he rigged Lukes car. Luke, with a new identity, then kills September by running her over with his car during a race, much to the pleasure of many of the people she blackmailed, used or seduced to get what she wants. The movie ends with Luke starting his race with both Lists and Katrina inferring that Luke is now known as Frankenstein.
Luke Goss as Carl "Luke" Lucas / Frankenstein. His car is driven by Jensen Ames in Death Race.
Robin Shou as 14K, a tenth-generation Triad member, who was sent to business school and holds a degree from MIT. He is the only racer other than Frankenstein to appear in all three films.
Deobia Oparei as Big Bill, one of Lukes rivals. His car is driven by Machine Gun Joe in Death Race.
Henie Bosman as Xander Grady. His car is driven by Pachenko in Death Race.
Sean Higgs as Hill Billy. His car is driven by Siad in Death Race.
Warrick Grier as Calin. His car is driven by Carson in Death Race.
Chase Armitage as Apache. His car is driven by Riggins in Death Race.
Michael Solomon as The Sheik. His car is driven by Travis Colt in Death Race.
Trayan Milenov-Troy as Scarface. His car is driven by Hector Grimm in Death Race.
Tanit Phoenix as Katrina Banks, Lukes navigator and love interest.
Lauren Cohan as September Jones, Death Races hostess/executive producer, formerly of Death Match. She is a former Miss Universe who lost her crown due to allegations of having a sexual relationship with all of its judges.
Fred Koehler as Lists, one of Lukes pit crew and a compulsive data collector. He is the only other person to appear in all three films. He has been sentenced for murdering his mother
Ving Rhames as R.H. Weyland, head of Weyland International.
Danny Trejo as Goldberg, a loyal member of Lukes pit crew.
Sean Bean as Markus Kane, Lukes former crime boss.
Patrick Lyster as Medford Parks, Terminal Island Penitentiarys warden.
Joe Vaz as Rocco, a member of Lukes pit crew.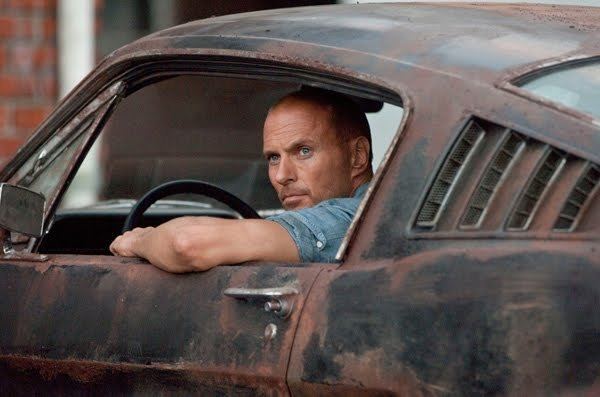 The cars in the film are real vehicles that have been heavily modified with armor plating, machine guns and defensive weapons.
Frankensteins Monster - A five-speed manual 2006 Ford Mustang GT armed with dual M134 Miniguns for offense, and a smoke screen, napalm, and oil slick for defense, as well as a 6-inch-thick (150 mm) detachable steel plate on the rear bumper called "The Tombstone." It was later driven by Jensen Ames.
1973 Porsche Carrera 2.7 RS - A five-speed manual vehicle with a stock 2.7L six-cylinder engine, driven by the Chinese convict 14K, enforced with dual World War II German MG-42 belt-fed general purpose machine guns, four hood-mounted missiles, and four missiles on the roof.
2001 Dodge Ram 2500 - Big Bills five-speed automatic truck with a 5.7L V8 Hemi engine, armed with a cowcatcher, four hood-mounted Browning M1919s, two side-mounted Vulcan cannons, and Russian RPG-7s. It was later driven by Machine Gun Joe.
1966 Buick Riviera Gran Sport (serial # 494877H903903)- Xander Gradys turbo three-speed automatic with a 430C.I. V8 engine. The Riviera is enforced with German MG-34s, Uzis, and PPSh-41 submachine guns. It was later driven by Pachenko.
1989 BMW E32 735i - Hill Billys four-speed automatic with a six-cylinder engine. The BMW is enforced with an M134 and bullet-resistant steel. It was later driven by Siad.
1979 Pontiac Trans AM - Calins three-speed automatic with a 350HO V8 engine with a M134 aiming backwards for defense, and a .50 caliber turret on top of his car which is operated by his navigator. It was later driven by Carson.
1972 Buick Gran Riviera - Apaches three-speed automatic with a 430C.I. V8 "Nail Head" engine. The Boattail is enforced with German MG-34s, two Uzis, and two PPSh-41 submachine guns. It was later driven by Riggins.
1989 Jaguar XJR-S - The Sheiks four-speed automatic with a V12 engine. The Jaguar is enforced with bullet-resistant steel and 50-caliber M2 machine guns. It was later driven by Travis Colt.
2005 Chrysler 300C - Scarfaces five-speed automatic with a 345C.I. V8 engine. The Chrysler is enforced with three FN MAG-58s, a missile and oil slick. It was later driven by Hector Grimm.
On November 13, 2009, casting began for the prequel. On December 7, 2009, it was announced that Roel Reine would direct the film. On January 5, 2010, Luke Goss was announced for the leading role as Carl "Luke" Lucas, who becomes "Frankenstein".
Principal photography began on February 13, 2010 in Cape Town, South Africa. The film was shot in various locations in and around the central city of Cape Town, including the Castle of Good Hope, Robben Island (where Nelson Mandela and several other notable figures were imprisoned during the Apartheid years) and an abandoned cement factory near the townships outside Cape Town.
The film was released direct-to-DVD on January 18, 2011. A trailer was released on October 3, 2010.
Death Race 2 and Death Race 3: Inferno are part of the same movie series. Death Race 2 and Death Race are part of the same movie series. Roger Corman was an executive producer for Death Race 2 and produced Death Race 2000. Death Racers (2008). Luke Goss appears in Death Race 2 and Mercenary for Justice.
A straight to DVD and Blu-ray sequel called Death Race 3: Inferno was released in January 2013.