Dead Dudes in the House, originally titled The Dead Come Home and sometimes released as The House on Tombstone Hill, is a 1991 independent horror film written and directed by James Riffel and distributed by Troma Entertainment.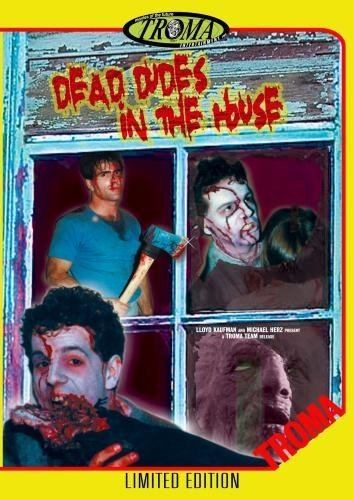 For reasons unknown, Troma advertises the characters in Dead Dudes as "hip-hop teens", as evidenced by the actors on the green VHS cover (who do not appear in the movie), despite the fact that there is no reference to hip-hop of any kind throughout the entire movie. [This has since been corrected on the yellow cover for the 2010 Amazon.com DVD-R release.]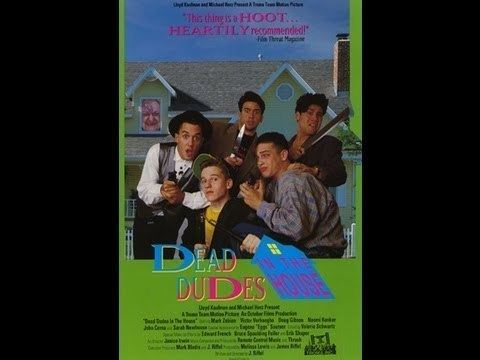 According to Troma president Lloyd Kaufman's book All I Need to Know about Filmmaking I Learned from the Toxic Avenger, Troma fans consider Dead Dudes in the House to be one of the company's unsung masterpieces.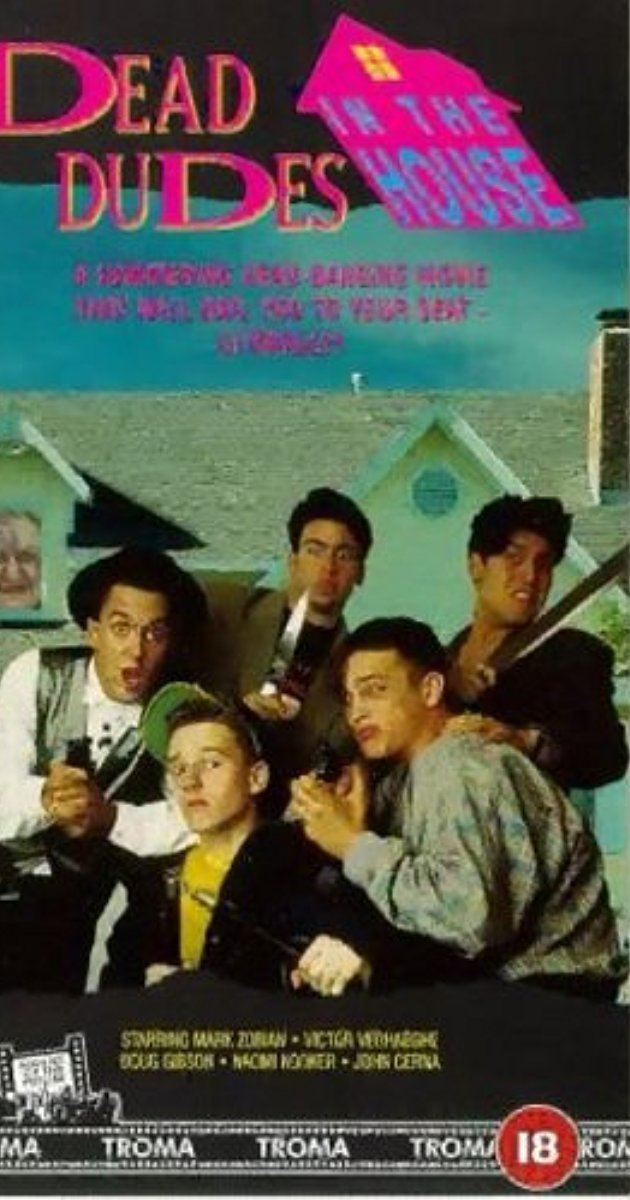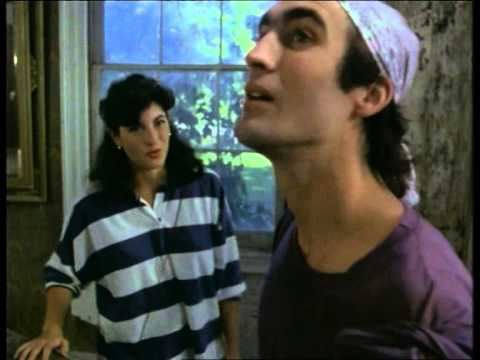 The film follows a group of teenagers who travel up to a dilapidated house for some fixing up. Unbeknownst to them, the house is occupied by a murderous old woman and her sultry daughter, who proceed to pick the teens off one by one.
James Griffin
J. D. Cerna (billed as John Dayton Cerna)
Sarah Newhouse
Douglas Gibson
Victor Verhaeghe
Mark Zobian
Rob Moretti
The VHS and DVD of the film are both available on Amazon and eBay. Createspace has made the film available on a DVD-R via Amazon. No official release is planned as of 2010.