David Friedman (born June 10, 1973) is a former American child actor of the 1980s.
Contents
Little House on the Prairie Cast Reunion 2019 Vlog! | Jennifer J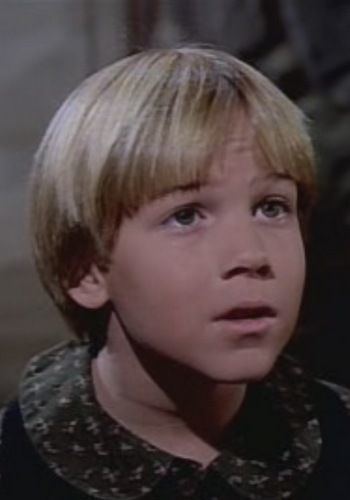 Friedman is known for his role as Jason Carter in the Michael Landon TV series Little House on the Prairie. He retired from Hollywood at the age of 12, went to college in the San Diego area and eventually became a marketing consultant.
Filmography
Actor
1986
St. Elsewhere (TV Series)
as
Terence O'Casey, Age 10
- Time Heals: Part 2 (1986) - Terence O'Casey, Age 10
1986
Amazing Stories (TV Series)
as
Jonathan Quick, Age 12
- Gather Ye Acorns (1986) - Jonathan Quick, Age 12
1986
Mr. Belvedere (TV Series)
as
Dennis
- Wesley's Friend (1986) - Dennis
1985
Highway to Heaven (TV Series)
as
Kevin
- Popcorn, Peanuts and CrackerJacks (1985) - Kevin
1985
The New Leave It to Beaver (TV Series)
as
Gladiator #1
- The Gladiators (1985) - Gladiator #1
1984
Little House: Bless All the Dear Children (TV Movie)
as
Jason Carter
1984
The Burning Bed (TV Movie)
as
Jimmy - Age 10
1984
Mama's Family (TV Series)
as
Little Vint Harper
- Mama's Birthday (1984) - Little Vint Harper
1984
Little House: The Last Farewell (TV Movie)
as
Jason Carter
1983
Little House: Look Back to Yesterday (TV Movie)
as
Jason Carter
1982
Little House on the Prairie (TV Series)
as
Jason Carter
- May I Have This Dance? (1983) - Jason Carter
- For the Love of Blanche (1983) - Jason Carter
- The Last Summer (1983) - Jason Carter
- A Child with No Name (1983) - Jason Carter
- Home Again: Part 2 (1983) - Jason Carter
- Home Again: Part 1 (1983) - Jason Carter
- Once Upon a Time (1983) - Jason Carter
- Sins of the Fathers (1983) - Jason Carter
- Marvin's Garden (1983) - Jason Carter
- Alden's Dilemma (1982) - Jason Carter
- The Return of Nellie (1982) - Jason Carter
- The Wild Boy (Part Two) (1982) - Jason Carter
- The Wild Boy (Part One) (1982) - Jason Carter
- Little Lou (1982) - Jason Carter
- Rage (1982) - Jason Carter
- Welcome to Olesonville (1982) - Jason Carter
- Times Are Changing (Part Two) (1982) - Jason Carter
- Times Are Changing (Part One) (1982) - Jason Carter
1982
Missing Children: A Mother's Story (TV Movie)
as
Tom Junior
1982
A Day for Thanks on Walton's Mountain (TV Movie)
as
John-Curtis Willard
1982
Young Doctors in Love
as
The Flashback - Young Simon
1982
Mother's Day on Waltons Mountain (TV Movie)
as
John-Curtis Willard
1982
CHiPs (TV Series)
as
Butchy
- Ice Cream Man (1982) - Butchy
1982
A Wedding on Walton's Mountain (TV Movie)
as
John Curtis
Self
2020
Save West Bank Cafe (TV Special)
as
Self
2020
Stars in the House (TV Series)
as
Self
- Joe Benincasa and Friends (2020) - Self
Archive Footage
1997
Playboy: Farrah Fawcett, All of Me (Video documentary)
as
Self
References
David Friedman (actor) Wikipedia
(Text) CC BY-SA