Employer

Durham University


Spouse

Rosemary Froy (m. 1959)




Role

Author





Name

David Bellamy




Children

5




TV shows

Don't Ask Me





Born

18 January 1933 (age 90) (

1933-01-18

) London, England, UK


Known for

botanist, author, broadcast presenter, environmental campaigner




Awards

British Academy Television Richard Dimbleby Award




Education

King's College London, Sutton Grammar School, Royal Holloway, University of London, Durham University


Books

Developing Your Watercolours, Painting Wild Landscap, David Bellamy's Complete, David Bellamy's Skies - Lig, Wilderness Artist




Similar People

Magnus Pyke, Bill Oddie, George Monbiot, David Attenborough, Jill Dow
AV2 - Professor David Bellamy OBE - Challenging Orthodoxy
David James Bellamy OBE (born 18 January 1933) is an English author, broadcaster, environmental campaigner and botanist. He has lived in County Durham since 1960.
Contents
David bellamy on bio diversity
Early life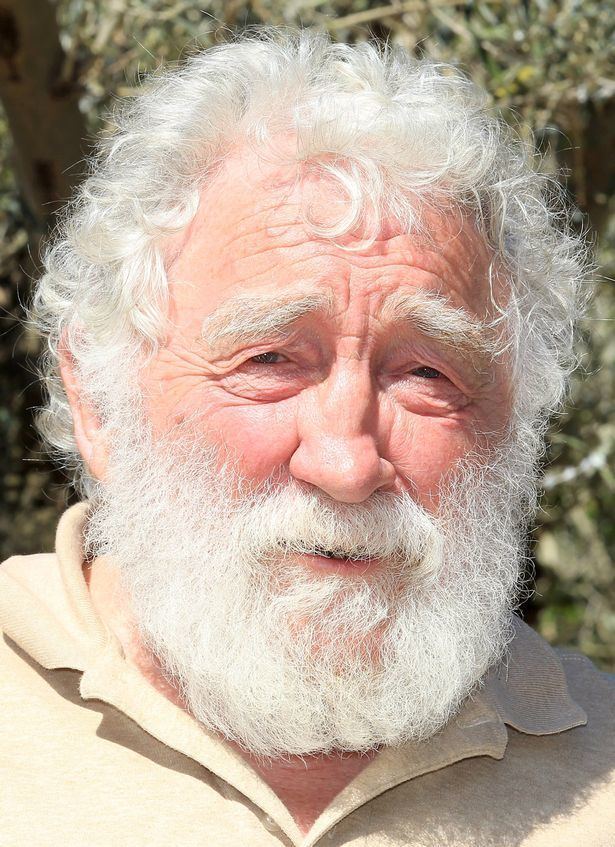 Bellamy went to school in London, attending Chatsworth Road Primary School Cheam, Cheam Road Junior School and Sutton County Grammar School, where he initially showed an aptitude for English Literature and History; he then found his vocation because of an inspirational science teacher, studying Zoology, Botany, Physics and Chemistry in the sixth form. After he left school he worked as a laboratory assistant at Ewell Technical College before studying for an Honours degree in Botany at Chelsea College of Science and Technology. In 1960 he became a lecturer in the Botany department of Durham University.
Career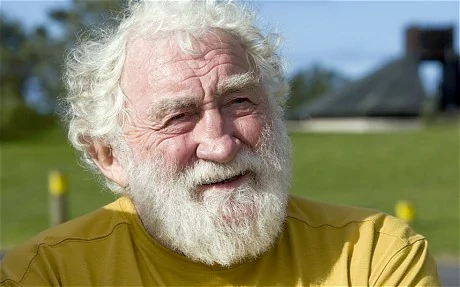 He first came to public prominence as an environmental consultant at the time of the 1967 Torrey Canyon oil spill; he wrote Effects of Pollution from the Torrey Canyon on Littoral and Sublittoral Ecosystems, which was published in Nature [2]. He has written and presented some 400 television programmes on botany, ecology, and environmental issues. Bellamy is the originator, along with David Shreeve and the Conservation Foundation (which he also founded), of the Ford European Conservation Awards and has published scientific papers (between 1966 and 1986) and many books.
Television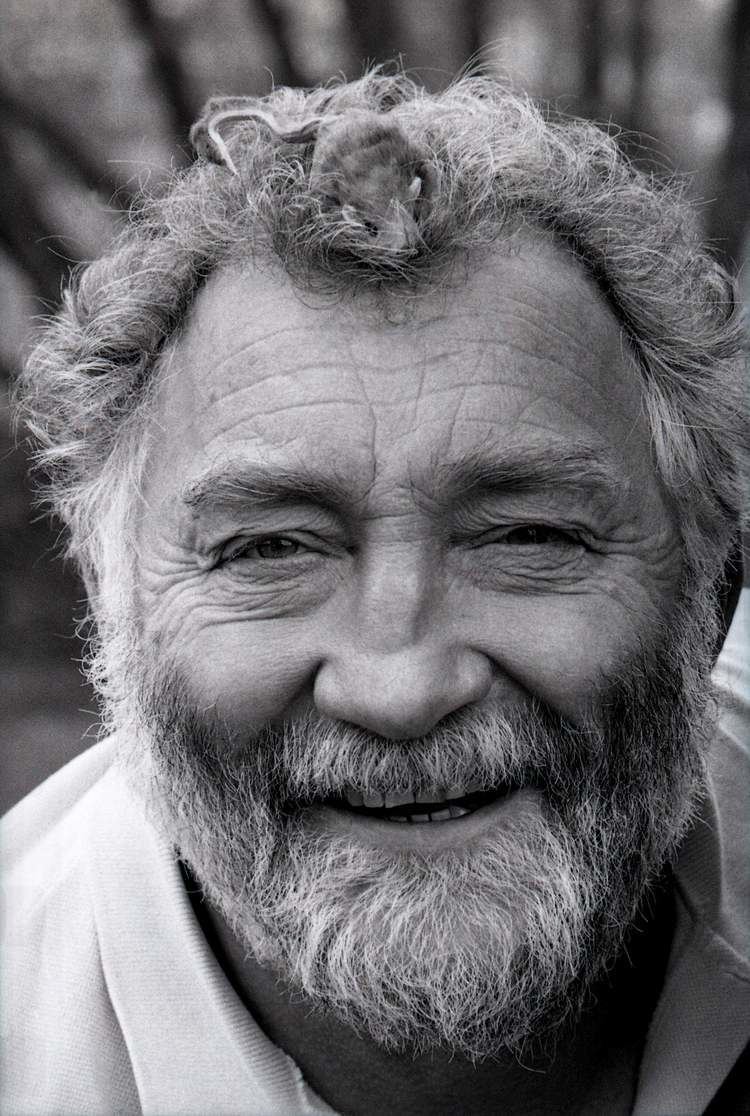 During the early 1980s he was a popular presenter of television programmes, including Bellamy's Backyard Safari. He was parodied by Lenny Henry on Tiswas with a "grapple me grapenuts" catchphrase. He once lent his distinctive voice to an advert for the blackcurrant drink Ribena.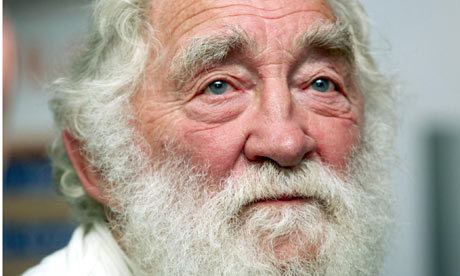 During the 1980s he replaced Big Chief I-Spy as the figurehead of the I-Spy range of children's books, to whom completed books were sent to get a reward. In 1980 he released a single written by Mike Croft with musical arrangement by Dave Grosse to coincide with the release of the I-Spy title I Spy Dinosaurs, a title exploring the subject of dinosaur fossils, entitled "Brontosaurus Will You Wait For Me?" (backed with "Oh Stegasaurus"). He performed it on Blue Peter wearing an orange jump suit. It reached number 88 in the charts.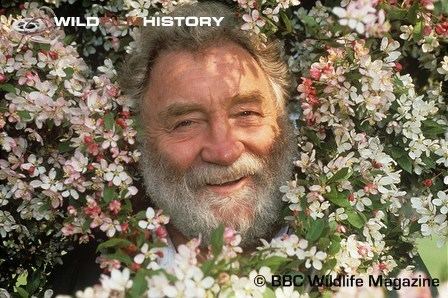 The New Zealand Tourism Department, a government agency, became involved with the Coast to Coast adventure race in 1988 as they recognised the potential for event tourism. They organised and funded foreign journalists to come and cover the event. One of those was Bellamy, who did not just report from the event, but decided to compete. While in the country, Bellamy worked on a documentary series Moa's Ark that was released by Television New Zealand in 1990.
Activism
In 1983 he was imprisoned for blockading the Australian Franklin River in a protest against a proposed dam. On the 18 of August 1984, he leapt from the pier at St Abbs Harbour into the North Sea. In the process he officially opened Britain's first Voluntary Marine Reserve, the St. Abbs and Eyemouth Voluntary Marine Reserve. In the late 1980s he fronted a campaign in Jersey, Channel Islands, to save Queens Valley, the site of Bergerac's cottage, from being turned into a reservoir because of the presence of a rare type of snail, but was unable to stop it. In 1997 he stood unsuccessfully at Huntingdon against the incumbent Prime Minister John Major for the Referendum Party. Bellamy credits this campaign with the decline in his career as a popular celebrity and television personality, stating in 2002:
"In some ways it was probably the most stupid thing I ever did because I'm sure that if I have been banned from television, that's why. I used to be on Blue Peter and all those things, regularly, and it all, pffffft, stopped."
He is a prominent campaigner against the construction of wind farms in undeveloped areas. This is despite appearing very enthusiastic about wind power in the educational video Power from the Wind produced by Britain's Central Electricity Generating Board.
David Bellamy is the President of the British Institute of Cleaning Science (BICSc) and is a strong supporter of the BICSc plan to educate young people to care for and protect the environment. The David Bellamy Awards Programme is a competition designed to encourage schools to be aware of, and act positively towards, environmental cleanliness. Bellamy also is a patron of the British Homeopathic Association, and the UK plastic recycling charity Recoup since 1998.
Views on global warming
In his foreword to the 1989 book The Greenhouse Effect, Bellamy wrote:
"The profligate demands of humankind are causing far reaching changes to the atmosphere of planet Earth, of this there is no doubt. Earth's temperature is showing an upward swing, the so-called greenhouse effect, now a subject of international concern. The greenhouse effect may melt the glaciers and ice caps of the world causing the sea to rise and flood many of our great cities and much of our best farmland."
Bellamy's later statements on global warming indicate that he subsequently changed his views completely. In 2004, he wrote an article in the Daily Mail in which he described the theory of man-made global warming as "poppycock". A letter he published on 16 April 2005 in New Scientist asserted that a large percentage (555 of 625) of the glaciers being observed by the World Glacier Monitoring Service were advancing, not retreating. George Monbiot of The Guardian tracked down Bellamy's original source for this information and found that it was Fred Singer's website. Singer claimed to have obtained these figures from a 1989 article in the journal Science, but no such article exists.
Bellamy has since accepted that his figures on glaciers were wrong, and announced in a letter to The Sunday Times in 2005 that he had "decided to draw back from the debate on global warming", although Bellamy jointly authored a paper with Dr. Jack Barrett in the refereed Civil Engineering journal of the Institution of Civil Engineers, entitled Climate stability: an inconvenient proof in May 2007.
His opinions have changed the way in which some organisations view Bellamy. The Royal Society of Wildlife Trusts stated in 2005 "We are not happy with his line on climate change", and Bellamy was succeeded as president of the Wildlife Trusts by Aubrey Manning in November 2005. Bellamy has complained that his views on global warming have resulted in the rejection of programme ideas by the BBC.
Recognition
Bellamy also holds or has held these positions:
Patron of Recoup (Recycling of Used Plastics), the national charity for plastics recycling.
Professor of Adult and Continuing Education, University of Durham.
Hon. Prof. Central Queensland University, Faculty of Engineering and Physical Systems
Special Professor of Botany, (Geography), University of Nottingham.
Patron of the British Chelonia Group, For tortoise, terrapin and turtle care and conservation.
President of:
FOSUMS - Friends Of Sunderland Museum
The Wildlife Trusts partnership
Population Concern
WATCH
Coral Cay Conservation
National Association for Environmental Education
British Institute of Cleaning Science
Hampstead Heath Anglers Society
The Camping and Caravanning club
Vice president of:
Nature in Art Trust
Trustee, patron or honorary member of:
Patron of National Gamekeepers' Organisation
Living Landscape Trust
World Land Trust (1992–2002)
Patron of Southport Flower Show
Patron, The Space Theatre, Dundee
Chairman of the international committee for the Tourism for Tomorrow Awards.
Patron of Butterfly World Project, St. Albans, UK
BSES Expeditions
Patron, Project AWARE Foundation
Patron of Tree Appeal
Patron of RECOrd (Local Biological Records Centre for Cheshire)
Patron of Ted Ellis Trust
Honours and awards
Bellamy has been awarded an Honorary Dr. of Science, degree from Bournemouth University. He is the recipient of a number of other awards:
The Dutch Order of the Golden Ark
the U.N.E.P. Global 500 Award
The Duke of Edinburgh's Award for Underwater Research
BAFTA, Richard Dimbleby Award
BSAC Diver of The Year Award
BSAC Colin McLeod Award, 2001
References
David Bellamy Wikipedia
(Text) CC BY-SA