Covid-19
David Mellor




Writer




University of Sussex







Antonioni's Blow‑up, The Sixties Art Scene in London, Recording Britain, The Lawn Bible, How to Set Up a Home Recordin
David Alan Mellor is a British curator, professor and writer. He has been awarded the Royal Photographic Society's J. Dudley Johnston Award and Education Award.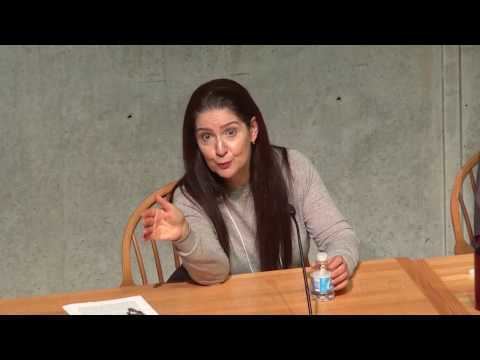 David Mellor — as he was called before he wanted to avoid confusion with the politician of the same name — studied art at Sussex University under Quentin Bell. When Asa Briggs, also a professor there at the time, received the archive of Mass-Observation from Tom Hopkinson, he gave Mellor the job of sorting it.
Exhibitions curated by Mellor include Paradise Lost: The New Romantic Imagination in Britain (Barbican Centre, 1987); The Sixties (1993); and Co-Optic & Documentary Photography Group (Brighton Photo Biennial, 2014). As a professor of art at Sussex University, his students included Jeremy Deller.
2005: Royal Photographic Society's J. Dudley Johnston Award
2015: Royal Photographic Society's Education Award
Cecil Beaton. London: Jonathan Cape, 1994; ISBN 0-224-04122-3; coedited with Philippe Garner
Arthur Tress: Centric 52: Requiem for a Paperweight, Long Beach: California State University, University Art Museum, 1994; ISBN 0-936270-33-0
David Hiscock. London: Zelda Cheatle, 1995. ISBN 0-9518371-9-2
Sixties London: The Photographs of Robert Whitaker 1965–70 Sydney: Art Gallery of New South Wales, 1996.
The Only Blonde in the World: Pauline Boty, 1938-1966 London: AM Publications, 1998. ISBN 0-9509896-2-2; with Sue Watling.
Chemical Traces: Photography and Conceptual Art, 1968–1998, Kingston upon Hull: Kingston upon Hull City Museums & Art Galleries, 1998; ISBN 0-904490-19-X.
The Barry Joule Archive: Works on Paper Attributed to Francis Bacon, Dublin: Irish Museum of Modern Art, 2000; ISBN 1-873654-84-7.
The Sixties: Britain and France, 1962–1973: The Utopian Years. London: Philip Wilson, 2001; ISBN 0-85667-467-2.
Tracing Light. Maidstone: Photoworks, 2001; ISBN 0-9517427-8-7; with Garry Fabian Miller.
The Art of Robyn Denny. London: Black Dog, 2002; ISBN 1-901033-33-3.
Interpreting Lucian Freud. London: Tate, 2002; ISBN 1-85437-442-7.
Van Gogh vu par Bacon. Arles: Actes sud, 2002; ISBN 2-7427-3840-1; Vincent van Gogh as seen by Francis Bacon, edited by Mellor and Yolande Clergue

(in French)
Liliane Lijn: Works 1959-80 Warwick: Mead Gallery, University of Warwick, 2005; ISBN 0-902683-75-6
No Such Thing as Society: Photography in Britain 1967–1987: From the British Council and the Arts Council Collection. London: Hayward Publishing, 2007; ISBN 978-1-85332-265-5.
David Alan Mellor Wikipedia