Birth name

David Michael Sabo

Years active

1978–present

Instruments

Guitar, vocals









Born

September 16, 1964 (age 51) (

1964-09-16

)

Occupation(s)

Guitarist, songwriter, manager (of the band Down)

Movies and TV shows

I Love the '70s: Volume 2,

Skid Row

: Rock Power Documentary Unauthorised

Albums
Scotti hill 18 and life guitar solo lesson
David Michael Sabo, nicknamed "The Snake," is a rock guitarist who plays in the heavy metal band Skid Row. He is co-guitarist with Scotti Hill.
Contents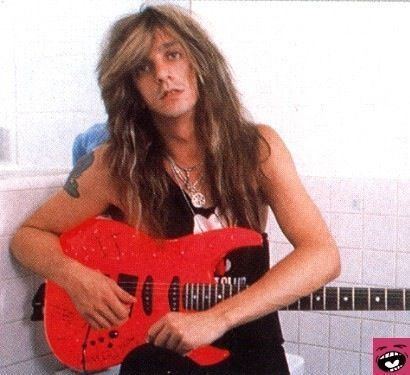 Skid Row - 18 And Life (Guitar Tutorial)
Biography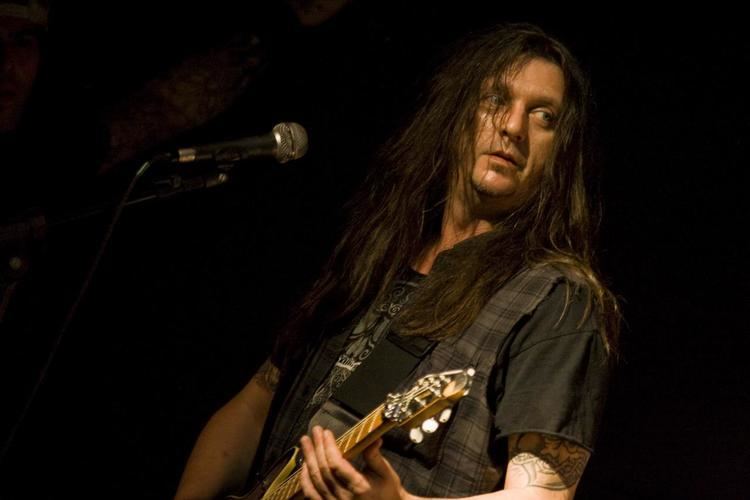 Sabo was born on September 16, 1964, in Perth Amboy, New Jersey. He grew up in Sayreville, down the street from Jon Bon Jovi. His mother, Dorothy, or "Mama Snake" as she is known, raised him and his brothers on her own. Influenced heavily by the rock n' roll music of the era, including some Motown, he found himself listening to the likes of Kiss, Aerosmith, Judas Priest, Black Sabbath, the Rolling Stones, and Van Halen. From an early age, Snake was a gifted athlete, even having scouts coming out to see him play. At the age of 13 Sabo saw Kiss, which acted as a catalyst for Snake to give up sports and focus his time on music and learning guitar. His mother had bought his brother a $40 guitar which he soon lost interest in, paving the way for Sabo to take up the instrument at the age of 14.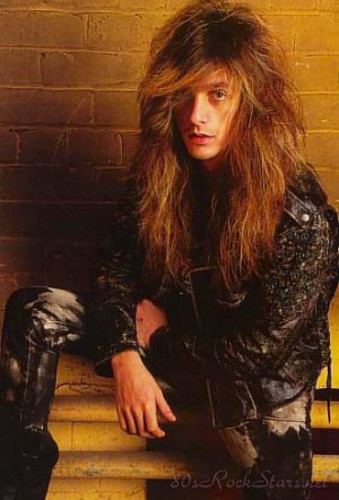 He was the original lead guitar player for Bon Jovi, playing several local shows with them before Richie Sambora replaced him in 1983.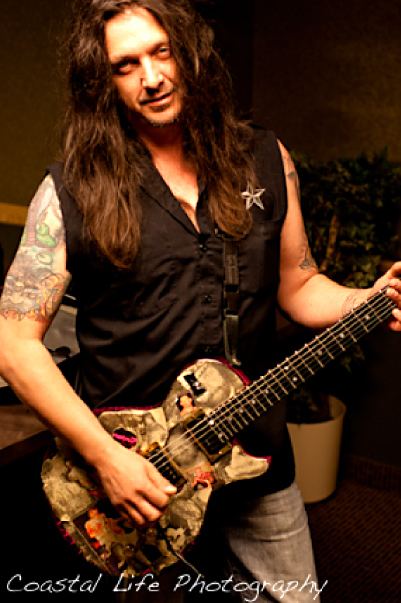 He is also the uncle of former ATP Tennis professional Matt Sabo.
A chance meeting with local bass player Rachel Bolan in the Garden State Music Store where he was employed set him in the direction of forming the band that would earn him fame. Their partnership would not only prove to be the right step with their songwriting, but for friendship as well, as they still consider themselves to be best friends.
Skid Row
Skid Row is an U.S.-American hard rock/heavy metal band which became one of the flagship bands of the late 1980s hard rock scene. They were one of the most successful hard rock bands of the era until they were eclipsed by the Seattle grunge bands in the early 1990s. The band was not named after Gary Moore's first band, Skid Row.
Skid Row was formed in New Jersey in 1986 by Bolan and Sabo. The pair added guitarist Scotti Hill, drummer Rob Affuso, and vocalist Matt Fallon who was later replaced by Sebastian Bach in 1987. The band began playing shows in clubs throughout the eastern United States.
With the assistance of friend Jon Bon Jovi, Sabo secured a record deal for Skid Row with Atlantic. In 1989, the band released their first album, Skid Row, which was an instant success, mainly due to power ballads. The record went multi-platinum and produced the hit singles "18 and Life", "I Remember You" and "Youth Gone Wild". Skid Row turned in a heavier direction on their #1, double-platinum follow-up 1991 album. Sabo has worked as assistant producer on many of the band's songs.
Sabo composed music for the 2006 film The Still Life.
References
Dave Sabo Wikipedia
(Text) CC BY-SA