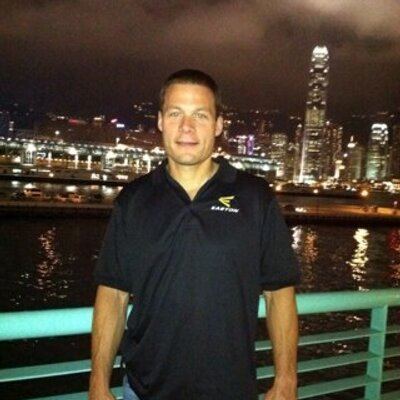 Cruikshank attended Glenbrook North High School, where he played varsity baseball and soccer; he graduated Magna Cum Laude from Carroll College with a degree in Business Management. He is the husband of five-time Olympic gold medalist Bonnie Blair, one of the top female speed skaters of her time and one of the most decorated female athletes in Olympic history. Having been friends for four years, then dating for six more, Blair and Cruikshank married at the ages of 32 and 27, respectively.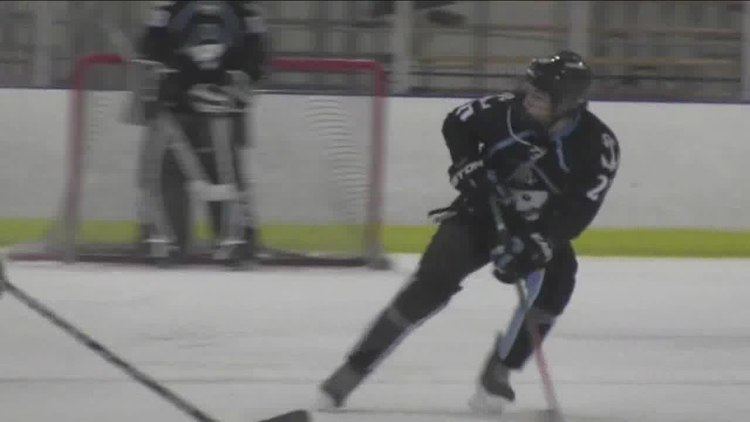 After attending a speedskating practice, Cruikshank transitioned from ice hockey to speedskating at the age of eight in Northbrook, Illinois, an area known for its strong tradition of speedskating Olympians. He became a member of the World Short Track Team in 1986.
In 1987, at the age of seventeen, he won the Junior World 500m, his first major long track international competition; a year later, he made the 1988 Olympic Team, winning the 1000m trials, beating Dan Jansen (1994 Olympic Gold Medalist 1000m) and Eric Flaim (1988 Olympic Silver Medalist 1500m).
In 1989, Cruikshank medaled in a World Cup competition and placed 13th overall in his first World Sprint Championships; Cruikshank's career continued, resulting in his making more World Championship Teams and three more Olympic Teams (1992, 1994, and 1998).
US Speedskating inducted Cruikshank into the US Speedskating Hall of Fame in 2008; Cruikshank had competed in international long track events for 16 years.
After retiring from skating, Cruikshank founded, in November 2002, a performance training center for ice hockey players in Milwaukee, WI. The training involves educating and improving the skills of athletes from the youth level up to the NHL level, using a "Hybrid" skating program.
DC Hybrid Skating, LLC spawned from the combined training programs of Cruikshank and Curtis Brackenbury, an NHL Veteran, after both realized key performance elements were missing from their individual programs; Cruikshank and Brackenbury joined forces in 2004, combining Cruikshank's skating and conditioning focus and Brackenbury's conditioning, Long Term performance planning and elite level ice hockey experience. Their goal is to optimize the potential of every athlrete from the grass roots kids to the NHL.
DC Hybrid Skating's services both on and off the ice include:
Year-long programs
Summer/winter programs
Camps
Private lessons
Clients include but are not limited to Professional, D-I, USHL, and AAA athletes.
Cruikshank was the skating coach for both the AHL Rockford IceHogs and the NHL Chicago Blackhawks, from July 2007 to May 2008, working on and off the ice at improving and maximizing skating efficiency; Dale Tallon, Blackhawks general manager from 2005–2009, hired Cruikshank as a conditioning specialist in his effort to rework the on-ice organization.
As the skating coach, Cruikshank's primary duties were to teach players to improve their overall skating skills by instilling tricks of the trade to help them out-skate their opponents; in the NHL, a tenth-of-a-second can mean scoring a goal, and even losing or winning a game, according to Colin Fraser, the Chicago Blackhawks 4th line center.
Cruikshank split time between Rockford and Chicago, helping during practices and also working with individual players outside of practice; at the minor league level, it was Tallon's hope that every player would learn and understand the Blackhawks system before joining the NHL team.
In 2009, AHL Syracuse Crunch, the affiliate of the NHL Columbus Blue Jackets, called upon Cruikshank and Brackenbury to attend practices to help the players skate better.
Cruikshank is also presently a part of the Under Armour TNP Performance Training Council, which is an online educational resource focusing on increasing athletic performance.
Cruikshank's hybrid philosophy crossed into involvement with hybrid athletic apparel when Brad Weisman, the founder of Shwalla performance apparel, contacted him. Weisman, a runner, had developed a temperature-specific shirt for running in Chicago during the winter. When Weisman decided to develop an entire temperature-specific performance apparel line, he contacted Cruikshank, whom he had met in high school, for professional expertise. Weisman started the performance apparel line Shwalla, which later became Blue Speed, LLC.
Since August 2009, Cruikshank has been the founder and owner of DASC, a company behind high-performance ice hockey skates.