Residence

Wichita, Kansas, U.S.




Name

Darren Burrows




Books

Northern Exposed




Height

6' 1" (1,85 m)




Spouse

Melinda Delgado (m. 1993)




Years active

1988–present




Parents

Billy Drago




Occupation

Actor, film director


Role

Actor








Born

September 12, 1966 (age 56) (

1966-09-12

) Winfield, Kansas, U.S.


Awards

Screen Actors Guild Awards 1 nomination




Children

Audie Valentine Burrows, Cochise Steele Burrows, William Franklin Burrows, Atticus Colter Burrows




Movies and TV shows

Northern Exposure, Love Is Strange, Cry‑Baby, Forty Shades of Blue, Class of 1999


Similar People

Cynthia Geary, Elaine Miles, John Cullum, Barry Corbin, Peg Phillips
Cry baby 6 10 movie clip how to french kiss 1990 hd
Darren E. Burrows (born September 12, 1966) is an American actor and director.
Contents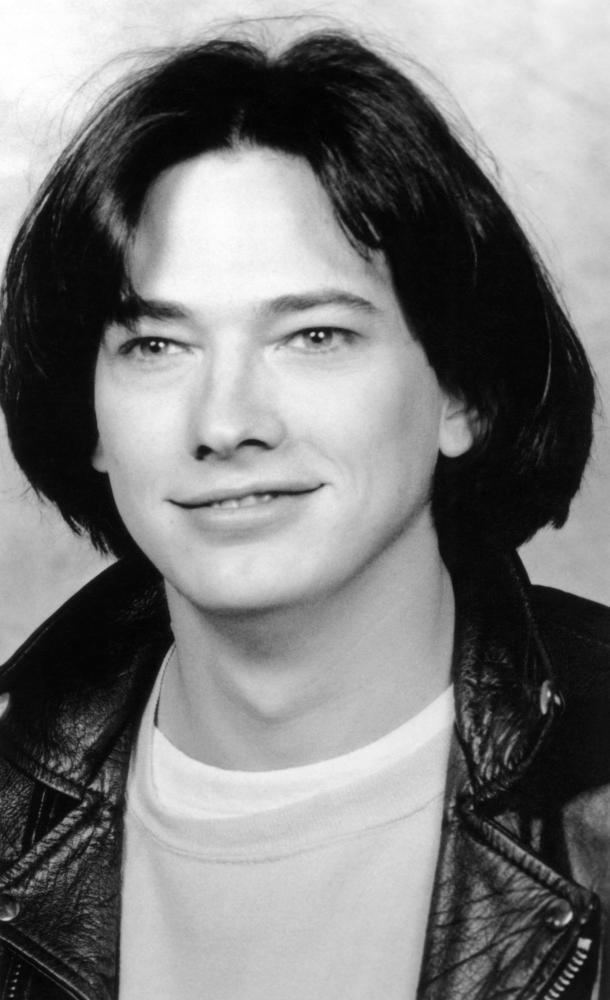 Early life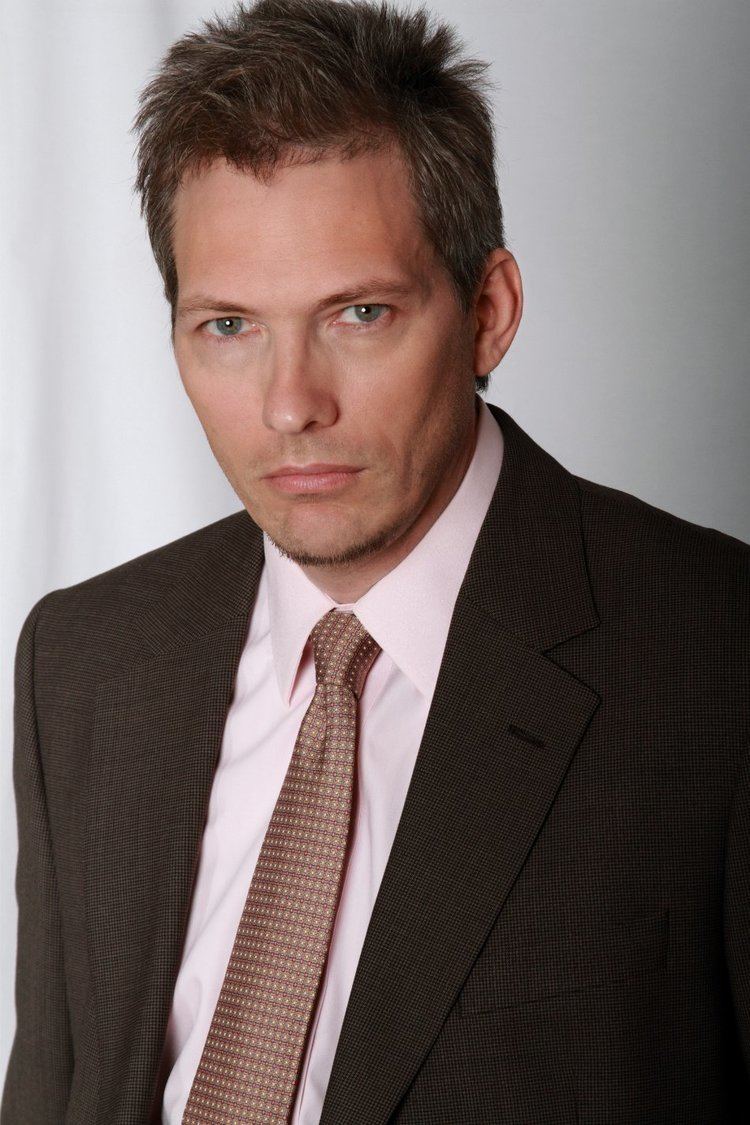 Burrows was born in Winfield, Kansas, the son of actor Billy Drago. As a child, he briefly lived near Aulne, Kansas.
Career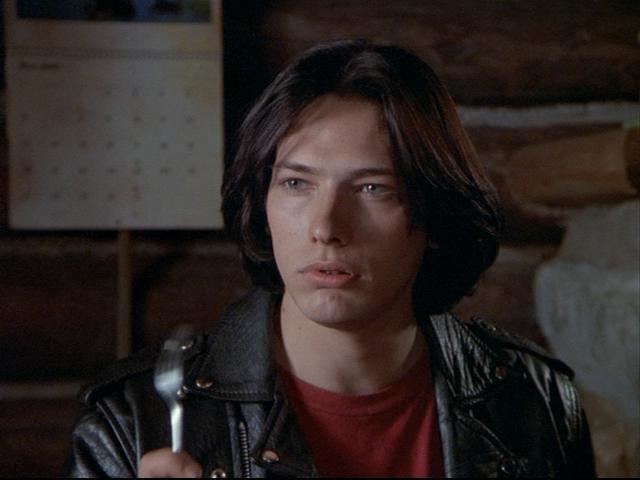 Burrows is best known for playing Ed Chigliak in the television series Northern Exposure. He also appeared in Cry-Baby, Amistad, Sunset Strip, Forty Shades of Blue, in a season six episode of The X-Files and in Season 9 (Episode 11) of CSI: Crime Scene Investigation (billed as Darren Burrows).
Personal life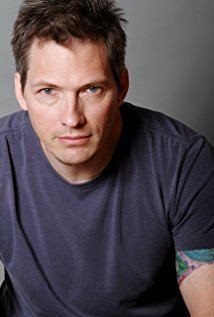 He currently lives in Wichita, Kansas with his wife Melinda Delgado, who is a French chef, and their four sons.
Filmography
Actor
-
Magpie Funeral (post-production)
as
Sy McMurphy
2019
New Chilling Tales: The Anthology
as
William (segment "The Tell-Tale Heart")
2014
Love Is Strange
as
Elliot (as Darren Burrows)
2011
The Tell-Tale Heart (Video short)
as
William
2009
CSI: Crime Scene Investigation (TV Series)
as
Mr. Jim Hilliard
- The Grave Shift (2009) - Mr. Jim Hilliard (as Darren Burrows)
2008
The Shadow of the Night (Short)
as
Detective
2005
Forty Shades of Blue
as
Michael James (as Darren Burrows)
2003
Peacemakers (TV Series)
as
Anthony Post
- Dead to Rights (2003) - Anthony Post (as Darren Burrows)
2002
Never Get Outta the Boat
as
Franky (as Darren Burrows)
2001
Lady in the Box
as
Jerry Holway (as Darren Burrows)
2001
The Lone Gunmen (TV Series)
as
Douglas R. Pfeiffer
- Maximum Byers (2001) - Douglas R. Pfeiffer (as Darren Burrows)
2000
Sunset Strip
as
Bobby (as Darren Burrows)
1999
Natural Selection
as
Glenn Royce (as Darren Burrows)
1999
The X-Files (TV Series)
as
Bernard
- Monday (1999) - Bernard (as Darren Burrows)
1998
The Hi-Lo Country
as
Billy Harte (as Darren Burrows)
1998
NYPD Blue (TV Series)
as
Royce
- Prostrate Before the Law (1998) - Royce (as Darren Burrows)
1997
Naked in the Cold Sun
as
Allard
1997
Amistad
as
Lieutenant Meade (as Darren Burrows)
1996
The Siege at Ruby Ridge (TV Movie)
as
Kevin Harris
1990
Northern Exposure (TV Series)
as
Ed Chigliak / Emery Whirlwind / Ned
- Tranquility Base (1995) - Ed Chigliak
- Let's Dance (1995) - Ed Chigliak
- Ursa Minor (1995) - Ed Chigliak
- Balls (1995) - Ed Chigliak
- Buss Stop (1995) - Ed Chigliak
- Little Italy (1995) - Ed Chigliak
- The Graduate (1995) - Ed Chigliak
- Lucky People (1995) - Ed Chigliak
- The Quest (1995) - Ed Chigliak (credit only)
- The Mommy's Curse (1995) - Ed Chigliak
- Horns (1995) - Ed Chigliak
- Mi Casa, Su Casa (1995) - Ed Chigliak
- The Great Mushroom (1995) - Ed Chigliak
- Realpolitik (1994) - Ed Chigliak
- Sons of the Tundra (1994) - Ed Chigliak
- Up River (1994) - Ed Chigliak
- Full Upright Position (1994) - Ed Chigliak
- Zarya (1994) - Ed Chigliak / Emery Whirlwind
- The Robe (1994) - Ed Chigliak
- The Letter (1994) - Ed Chigliak
- Shofar, So Good (1994) - Ed Chigliak
- Eye of the Beholder (1994) - Ed Chigliak
- Dinner at Seven Thirty (1994) - Ed Chigliak
- Lovers and Madmen (1994) - Ed Chigliak
- Blood Ties (1994) - Ed Chigliak
- Grand Prix (1994) - Ed Chigliak
- I Feel the Earth Move (1994) - Ed Chigliak
- A Wing and a Prayer (1994) - Ed Chigliak
- The Gift of the Maggie (1994) - Ed Chigliak
- Fish Story (1994) - Ed Chigliak
- Una Volta in L'Inverno (1994) - Ed Chigliak
- Northern Hospitality (1994) - Ed Chigliak
- Hello, I Love You (1994) - Ed Chigliak
- A Bolt from the Blue (1994) - Ed Chigliak
- Mite Makes Right (1994) - Ed Chigliak
- Mr. Sandman (1994) - Ed Chigliak
- Baby Blues (1994) - Ed Chigliak
- First Snow (1993) - Ed Chigliak
- A Cup of Joe (1993) - Ed Chigliak
- Heal Thyself (1993) - Ed Chigliak
- Rosebud (1993) - Ed Chigliak
- Birds of a Feather (1993) - Ed Chigliak (credit only)
- A River Doesn't Run Through It (1993) - Ed Chigliak
- Altered Egos (1993) - Ed Chigliak
- Jaws of Life (1993) - Ed Chigliak
- The Mystery of the Old Curio Shop (1993) - Ed Chigliak
- Three Doctors (1993) - Ed Chigliak
- Old Tree (1993) - Ed Chigliak
- Sleeping with the Enemy (1993) - Ed Chigliak
- Mud and Blood (1993) - Ed Chigliak
- Kaddish, for Uncle Manny (1993) - Ed Chigliak
- The Big Feast (1993) - Ed Chigliak
- Homesick (1993) - Ed Chigliak
- Family Feud (1993) - Ed Chigliak
- Northern Lights (1993) - Ed Chigliak
- Love's Labour Mislaid (1993) - Ed Chigliak
- Ill Wind (1993) - Ed Chigliak
- Learning Curve (1993) - Ed Chigliak
- Grosse Pointe, 48230 (1993) - Ed Chigliak (credit only)
- Duets (1993) - Ed Chigliak
- Revelations (1993) - Ed Chigliak
- Survival of the Species (1993) - Ed Chigliak
- Crime and Punishment (1992) - Ed Chigliak
- Do the Right Thing (1992) - Ed Chigliak
- Thanksgiving (1992) - Ed Chigliak
- The Bad Seed (1992) - Ed Chigliak
- On Your Own (1992) - Ed Chigliak
- Blowing Bubbles (1992) - Ed Chigliak
- Heroes (1992) - Ed Chigliak
- Nothing's Perfect (1992) - Ed Chigliak
- Midnight Sun (1992) - Ed Chigliak
- Northwest Passages (1992) - Ed Chigliak
- Cicely (1992) - Ed Chigliak / Ned
- Our Wedding (1992) - Ed Chigliak
- It Happened in Juneau (1992) - Ed Chigliak
- The Final Frontier (1992) - Ed Chigliak
- Wake Up Call (1992) - Ed Chigliak
- My Mother, My Sister (1992) - Ed Chigliak
- Lost and Found (1992) - Ed Chigliak
- The Three Amigos (1992) - Ed Chigliak
- Democracy in America (1992) - Ed Chigliak
- Burning Down the House (1992) - Ed Chigliak
- Things Become Extinct (1992) - Ed Chigliak
- Our Tribe (1992) - Ed Chigliak
- Dateline: Cicely (1992) - Ed Chigliak
- Seoul Mates (1991) - Ed Chigliak
- Get Real (1991) - Ed Chigliak
- A-Hunting We Will Go (1991) - Ed Chigliak
- Roots (1991) - Ed Chigliak
- The Body in Question (1991) - Ed Chigliak
- Jules et Joel (1991) - Ed Chigliak
- Animals R Us (1991) - Ed Chigliak
- Oy, Wilderness (1991) - Ed Chigliak
- Only You (1991) - Ed Chigliak
- The Bumpy Road to Love (1991) - Ed Chigliak
- Slow Dance (1991) - Ed Chigliak
- War and Peace (1991) - Ed Chigliak
- Spring Break (1991) - Ed Chigliak
- What I Did for Love (1991) - Ed Chigliak
- All Is Vanity (1991) - Ed Chigliak
- The Big Kiss (1991) - Ed Chigliak
- Goodbye to All That (1991) - Ed Chigliak
- Aurora Borealis: A Fairy Tale for Big People (1990) - Ed Chigliak
- A Kodiak Moment (1990) - Ed Chigliak
- Sex, Lies and Ed's Tapes (1990) - Ed Chigliak
- Russian Flu (1990) - Ed Chigliak
- Dreams, Schemes and Putting Greens (1990) - Ed Chigliak
- Soapy Sanderson (1990) - Ed Chigliak
- Brains, Know-How and Native Intelligence (1990) - Ed Chigliak
- Pilot (1990) - Ed Chigliak
1990
Cry-Baby
as
Milton Hackett
1988
TV 101 (TV Series)
as
Brian Miller
- Bang, Zoom: Part 1 (1989) - Brian Miller
- The Unbearable Rightness of Penny (1988) - Brian Miller
- Everything You've Always Wanted to Know About Teenagers (But Were Afraid to Ask) (1988) - Brian Miller
1989
Casualties of War
as
Cherry
1989
Hard Time on Planet Earth (TV Series)
as
Young Man
- Battle of the Sexes (1989) - Young Man
1988
976-EVIL
as
Jeff (as Darren Burrows)
Producer
-
Magpie Funeral (producer) (post-production)
2019
New Chilling Tales: The Anthology (producer - segment "The Tell-Tale Heart")
2011
The Tell-Tale Heart (Video short) (producer)
Soundtrack
2014
Love Is Strange (performer: "Hail, Hail, the Gangs All Here")
1994
Northern Exposure (TV Series) (performer - 2 episodes)
- Mi Casa, Su Casa (1995) - (performer: "Oh, What a Beautiful Mornin'" - uncredited)
- Sons of the Tundra (1994) - (performer: "Proud Mary" - uncredited)
Self
2005
It Came from... Baltimore!! (Video documentary)
as
Self (as Darren Burrows)
1993
The Arsenio Hall Show (TV Series)
as
Self
- Episode dated 5 January 1993 (1993) - Self
1992
The Tonight Show with Jay Leno (TV Series)
as
Self / Self - Guest
- Episode #1.133 (1992) - Self
- Geena Davis/Darren Burrows (1992) - Self - Guest (as Darren Burrows)
Archive Footage
2019
An Oral History of: Casualties of War (Video)
as
Self
2006
La imagen de tu vida (TV Series)
as
Ed Chigliak
- Episode #1.6 (2006) - Ed Chigliak
References
Darren E. Burrows Wikipedia
(Text) CC BY-SA