Darren Doane





Filmmaker





1972

Westlake Village, California




Saving Christmas, Collision, Unstoppable, Godmoney, 42K




Bridgette Cameron, Kirk Cameron, Douglas Wilson, Ken Daurio, Gary Daniels
Darren Doane (born 1972) is an American filmmaker and music video director. In 2007, Darren formed a new commercial, music video and branded content production company called LEVEL4 with Executive Producer Josh Karchmer. LEVEL4 has produced and edited projects for a client list that includes Toyota, Hurley/Nike, Saatchi & Saatchi, Atlantic Records, JBL and Universal Records. He started his early music video work with Ken Daurio and directed several early Blink-182 music videos.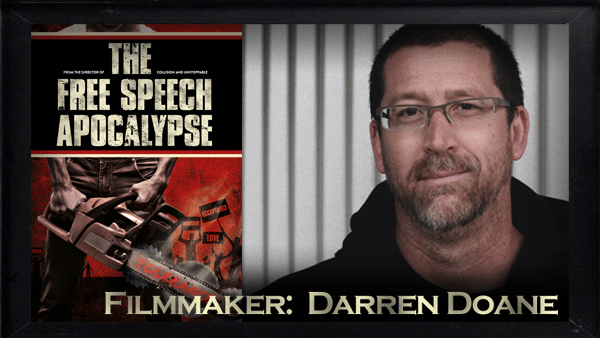 Prior to directing commercials and music videos, Darren also directed two live action short film adaptations of the Malibu Comics superheroes Hardcase (a six-minute music video style promo starring British kickboxer Gary Daniels) and Firearm (a 35-minute-long movie which served as a prequel to the actual comic, and came as a VHS packaged alongside specially ordered copies of the comic's #0). In fact, in Hardcase #1 there's a single panel in-joke referencing a "D. Doane" as being the director of "Hardcase: The Movie."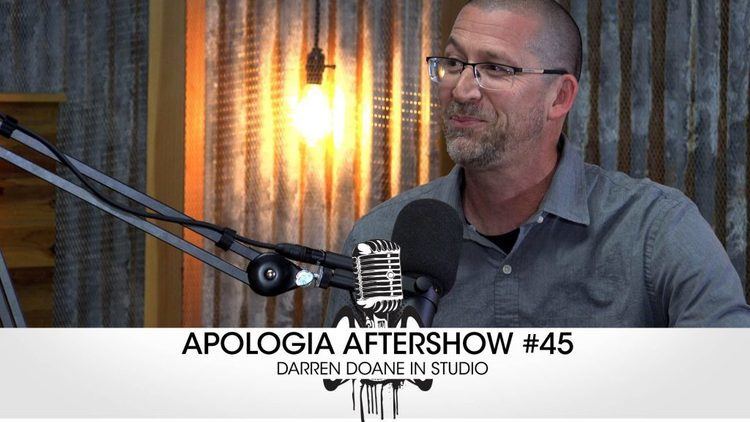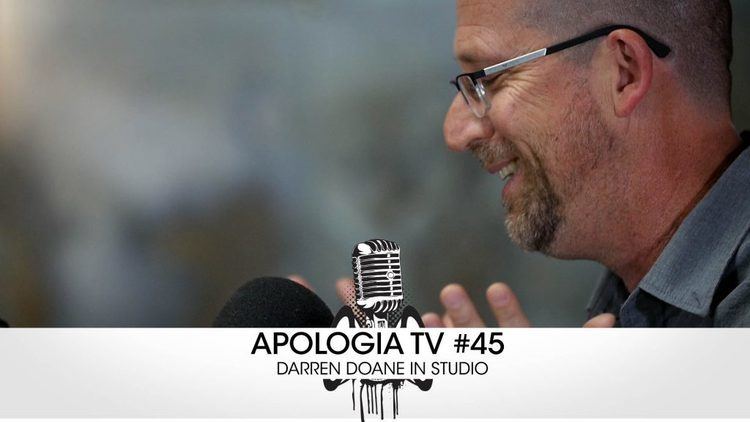 Aborted - "Dead Wreckoning"
A Dozen Furies – "The Cycle"
A18 - "Broke The Blue"
AFI – "He Who Laughs Last"
AFI – "Third Season"
A Life Once Lost - "Vulture"
Allister - "A Lotta Nerve"
All That Remains – "The Air That I Breathe"
American Head Charge - "Cowards"
As I Lay Dying – "The Darkest Nights"
A Static Lullaby - "Lipgloss And Letdown"
Atreyu – "Ain't Love Grand"
Audio Adrenaline – "Get Down"
Authority Zero - "One More Minute"
Baumer – "Take What's Mine"
Blink-182 – "Dammit"
Blink-182 – "Josie (version 2)"
Blink-182 – "M+M's"
Bleed The Dream - "Legends Die"
Brian Posehn - "Metal By Numbers"
Brotherhood Creed - "Helluva"
Buckcherry – "Sorry"
Buckcherry – "Don't Go Away"
Cephalic Carnage - "Endless Cycle Of Violence"
Cephalic Carnage - "Dying Will Be The Death Of Me"
Chiodos – "The Undertaker's Thirst For Revenge Is Unquenchable (The Final Battle)"
Chokebore – "It Could Ruin Your Day"
City Sleeps – "Not An Angel"
Colbie Caillat – "The Little Things"
Crisis - "Blood Burden"
Dance Hall Crashers - "Go"
Darkest Hour – "The Sadist Nation"
Dead Poetic – "August Winterman"
Demon Hunter – "One Thousand Apologies"
Deftones – "Hexagram (version 1)"
E-Town Concrete - "Mandibles"
Every Day Life - "Salt Circles"
Every Time I Die - "Ebolarama"
Every Time I Die – "Kill the Music"
FC Five - "Jaded Hope"
FC Five - "Come To The End"
Four Letter Lie - "Feel Like Fame"
Freya – "As The Last Light Drains"
Funeral for a Friend – "This Years Most Open Heartbreak"
Ginuwine - "Same Old Story"
Glisten - "Spotlight"
Grade - "Termites Hollow"
Guttermouth – "Whiskey"
Hellogoodbye – "Shimmy Shimmy Quarter Turn"
Ill Nino - "God Save Us"
It Dies Today – "A Threnody for Modern Romance"
It Dies Today – "Severed Ties Yield Severed Heads"
Kottonmouth Kings - "Dog's Life (version 2)"
Living Sacrifice – "Reject"
Jason Mraz Feat Colbie Caillat – "Lucky"
Jason Mraz – "I'm Yours"
Jason Mraz – "Make It Mine"
Jimmy Eat World – "Lucky Denver Mint"
Joey + Rory featuring Zac Brown Band – "This Song's for You"
Matt Nathanson - "Come On Get Higher"
Mercy Fall - "I Got Life"
MxPx - "Doin' Time"
MxPx – "Chick Magnet
MxPx – "Doing Time"
MxPx – "Move to Bremerton"
Nile – "Execration Text"
Nile – "Sarcophagus"
Nonpoint – "Bullet With A Name"
Norma Jean – "Face:Face"
Open Hand – "Tough Girl"
Poison The Well – "Botchla"
Pennywise – "Same Old Story"
Pennywise - "Homesick"
Project 86 - "My Will Be A Dead Man"
Propaganda - "Excellent"
Pulley - "Cashed In"
Revelation Theory - "Slow Burn"
Saves The Day – "Shoulder To The Wheel"
Scars Of Tomorrow - "Suffocating Words"
Scary Kids Scaring Kids - "The Only Medicine"
Shinedown – "Devour"
Shinedown – "Sound Of Madness"
Shinedown - "Bully"
Shinedown - "Cut the Cord"
Shinedown - "State of My Head"
Sick of It All – "Potential For A Fall"
Sinai Beach - "To The Church"
Skillet - "Whispers In The Dark"
Snapcase - "Typecast Modulator"
Snapcase - "A Synthesis of Classic Forms"
Snowdogs - "Drive"
Spitalfield - "Secrets In Mirrors"
Spring Heeled Jack USA - "Jolene"
Stars Align – "Don't Bring Me Down"
Stavesacre - "An Eclipsing"
Stavesacre - "It's Beautiful (Once You're Out Here)"
StoneRider - "Juice Man"
Strife - "One Truth"
Student Rick – "Falling For You"
Supertones - "Supertones Strike Back"
Supertones - "Perseverance Of The Saints"
Supertones - "Little Man"
The Beautiful Mistake - "On Building"
The Black Maria - "Betrayal"
The Classic Crime - "The Coldest Heart"
The Escape Engine – "This Jagged Alibi"
The Forecast - "And We All Return To Our Roots"
The Human Abstract - "Crossing The Rubicon"
The Number Twelve Looks Like You – "Like A Cat"
The Promise Ring - "Emergency! Emergency!"
The Promise Ring - "Why Did We Ever Meet?"
This Moment - "Beatific Vision"
Thursday – "Cross Out the Eyes"
Uncle Kracker – "Nobody's Sad on a Saturday Night"
Uncle Kracker – "Smile"
Underoath – "When the Sun Sleeps"
Unearth – "Giles"
Unearth – "Sanctity of Brothers" (treatment)
Unwritten Law - "Holiday"
Voodoo Glow Skulls - "Steady As She Goes"
Zac Brown Band – "Toes"
Zac Brown Band - "Highway 20 Ride"
Zac Brown Band - "Free (Live)"
Zac Brown Band featuring Alan Jackson - "As She's Walking Away"
Zac Brown Band - "Colder Weather"
Zac Brown Band featuring Jimmy Buffett - "Knee Deep"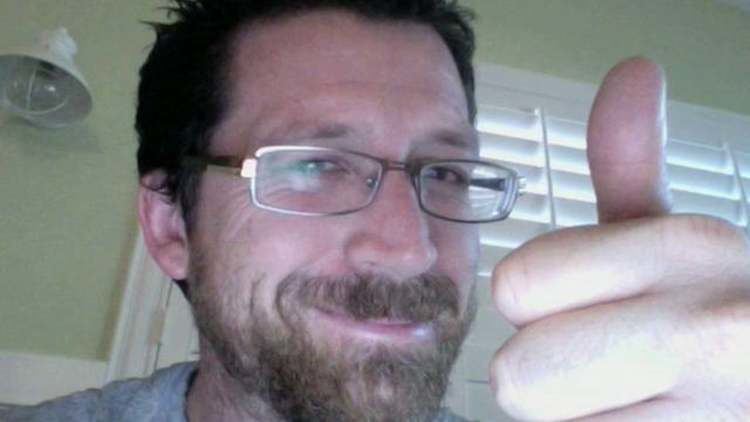 (selective)
Godmoney (1999)
Ides of March (2000)
42K (2001)
Black Friday (2002)
The Battle for L.A. (2004)
Collision - Collision: Christopher Hitchens vs. Douglas Wilson (2009)
Van Morrison – Astral Weeks Live at the Hollywood Bowl: The Concert Film (2009)
Van Morrison – To Be Born Again – documentary of the live Astral Weeks concerts (2010)
Unstoppable with Kirk Cameron (2013)
Saving Christmas with Kirk Cameron (2014; Doane also starred)
The Free Speech Apocalypse (2015)
Stonewall (2015)
Darren Doane Wikipedia