Director

Gilles Paquet-Brenner




Adapted from

Dark Places




Country

France United States






Genre

Drama, Mystery, Thriller




Duration




Language

English







Release date

April 8, 2015 (2015-04-08) (France) August 7, 2015 (2015-08-07) (United States)




Based on

Dark Places by Gillian Flynn




Writer

Gillian Flynn (novel), Gilles Paquet-Brenner (screenplay)




Producers

Charlize Theron, Prince Azim, Cathy Schulman




Cast

Charlize Theron

(Libby Day),

Chloë Grace Moretz

(Diondra),

Nicholas Hoult

(Lyle),

Christina Hendricks

(Patty Day),

Andrea Roth

(Old Diondra),

Corey Stoll

(Ben Day)


Similar movies

I Spit on Your Grave III: Vengeance is Mine

,

Bloody Moon

,

W Delta Z

,

The Case of the Scorpion's Tail

,

Mad Max: Fury Road

,

Irreversible



Dark places official us release trailer 2015 charlize theron chlo grace moretz thriller hd
Dark Places is a 2015 mystery thriller film directed by Gilles Paquet-Brenner. The screenplay, by Paquet-Brenner, is based on Gillian Flynn's 2009 novel of the same name. It stars Charlize Theron, Christina Hendricks, Nicholas Hoult, and Chloë Grace Moretz.
Contents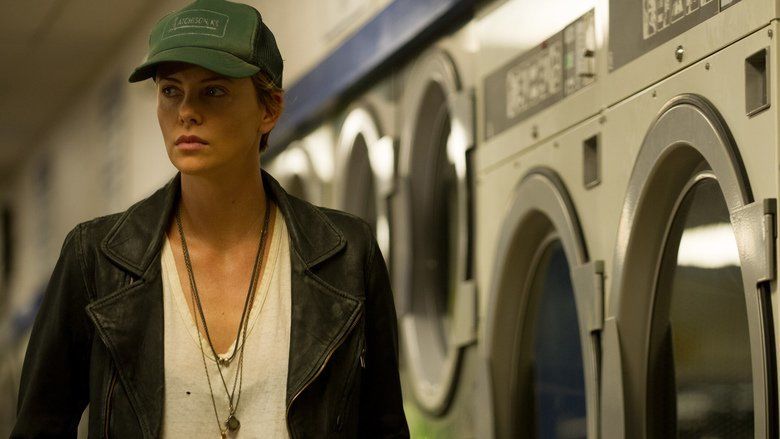 The film was released in France on April 8, 2015, and in the United States on August 7, 2015, by A24. It is the second film Theron and Hoult have collaborated on, after Mad Max: Fury Road.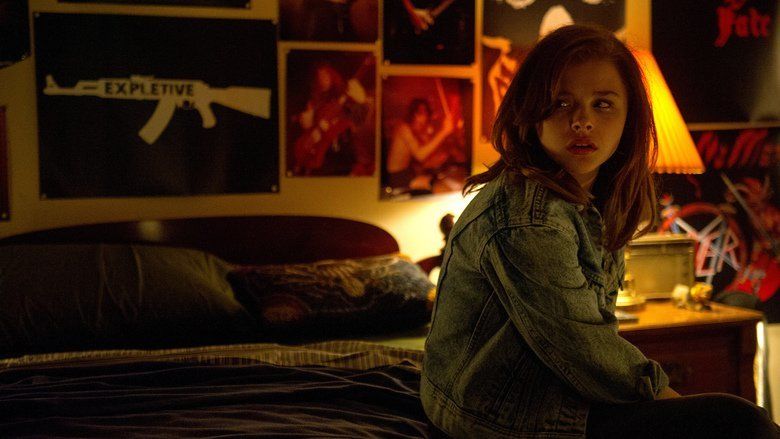 Dark places official international trailer 1 2015 charlize theron chlo grace moretz movie hd
Summary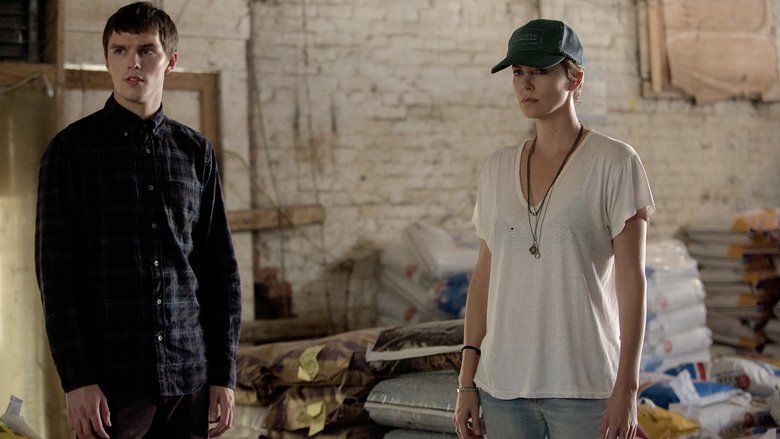 The film opens in 1985 in Kinnakee, Kansas, where Libby Day is the sole survivor of the massacre of her mother and two sisters. Responding to their leading questions, she tells the police that her brother Ben (Sheridan) committed the crime. In the present day, Libby (Theron) has made a living from donations sent by strangers to the little girl they saw on the news. With donations drying up, she is hard up for cash when she is approached by Lyle Wirth (Hoult) to make a personal appearance at his "True Crime" club. She agrees to go and answer questions about her past for $700.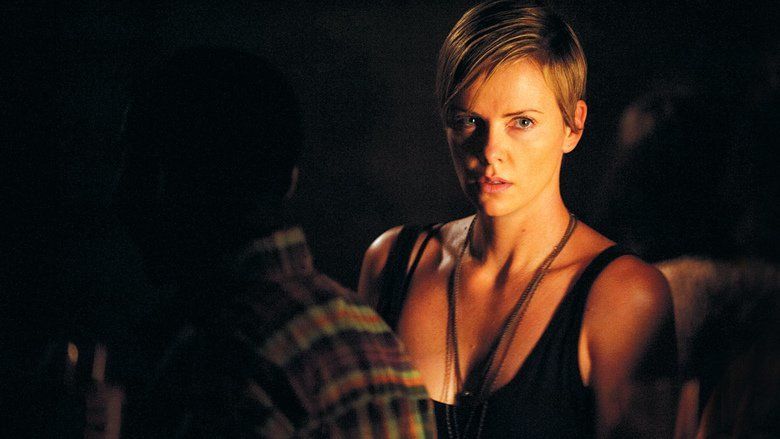 Back in 1985, Ben comes to the breakfast table with his hair dyed black. He has a tense relationship with his mother Patty (Hendricks) and his eldest sister Michelle, who taunts Ben about being a loner and rumors that surround him at school. Ben hangs out with a Satanist bookie named Trey Teepano. Meanwhile, Patty is informed that her farm is being foreclosed on, despite her best efforts to stay afloat.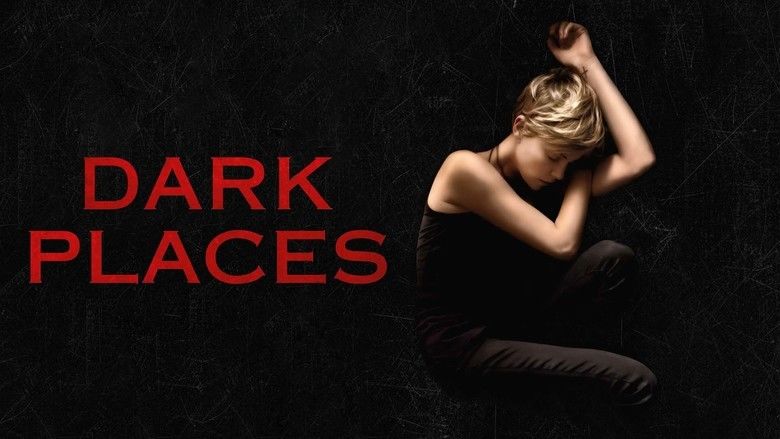 At Wirth's club, Libby finds out that most of the members believe her brother Ben is innocent. He was only convicted because of Libby's testimony. Still believing that Ben is guilty, Libby nevertheless agrees to work with the club in return for much needed money. Urged by Wirth to visit Ben in prison, Libby's curiosity about what motivated him to kill her family prods her to keep researching the case.
Prior to the murders, Ben was planning to run away with his pregnant girlfriend Diondra (Moretz). Meanwhile, several young girls have accused Ben of molesting them. When Patty is informed of the charges, she visits the home of the chief accuser Krissi Cates, whose father is irate and looking to harm Ben. Patty is distraught by the accusations and feels that she has failed her kids. Back home, their father Runner (Bridgers) is waiting for Patty. He needs money to skip town because he owes Trey more than he can repay. He is violent and abusive towards Patty. He rips her heirloom ruby necklace off her neck and steals money from her wallet.
In the present, Libby tracks down Runner to an abandoned factory where he lives with other homeless addicts. He tells her about Diondra's pregnancy. Libby also locates Krissi Cates (Matteo), who eventually confesses that she made up the molestation accusations against Ben.
Meanwhile in 1985, Patty is informed by a friend with the Farmers Home Administration that he might have a solution to her problems. She meets with a stranger in the middle of the night who says that he can help her. It later turns out that he is Calvin Diehl, a serial killer known as the Angel of Debt, who murders people so that they can collect on their life insurance policies. Patty goes home and hides some money for Diehl.
At the same time, Diondra finds out about the accusations against Ben and convinces him to flee with her immediately. They go to Ben's house to steal some money. Michelle overhears them talking and threatens to tell on them. Diondra viciously attacks Michelle and starts to choke her. Diehl has also entered the house. In the hallway, he stabs Patty. When her middle daughter rushes out of the bedroom to get help for Michelle, Diehl grabs the family shotgun and kills the young girl. The shot distracts Ben from his effort to protect Michelle. While he goes to see what has happened, Diondra kills Michelle.
In the present, Libby finds Diondra and the daughter she had with Ben. She finds her mother's ruby necklace in Diondra's bathroom and realizes she is in danger. Diondra's daughter attacks her, but she manages to escape the house. She finds out about Diehl's involvement from Wirth, whose club has been working on the Angel of Debt case. Libby visits Ben again in prison, and they apologize to each other. She realizes he was trying to protect his unborn daughter by taking the rap for Michelle's murder. A news report confirms that Diondra has been arrested, and the film closes with Libby returning to look at the family farm where she grew up.
Cast
Charlize Theron as Libby Day
Sterling Jerins as young Libby Day
Christina Hendricks as Patty Day
Nicholas Hoult as Lyle Wirth
Andrea Roth as Diondra Wertzner
Chloë Grace Moretz as young Diondra Wertzner
Corey Stoll as Ben Day
Tye Sheridan as young Ben Day
Sean Bridgers as Runner Day
Drea de Matteo as Krissi Cates
Addy Miller as young Krissi Cates
Shannon Kook as young Trey Teepano
Richard Gunn as Lou Cates
Dan Hewitt Owens as Robert
Glenn Morshower as Jim Jeffreys
Production
Principal photography commenced in late August 2013 in Shreveport and Minden, Louisiana.
The National Enquirer reported that Theron suffered nightmares while playing her role in this film.
Release
Dark Places was released in France on April 8, 2015. In November 2014, it was announced A24 Films and DirecTV Cinema had acquired rights to the film. The film began airing on DirecTV Cinema on June 18, 2015, and was released in limited release and through video on demand on August 7, 2015.
Critical reception
The film received mixed to negative reviews from critics. On review aggregator website Rotten Tomatoes, the film has a 26% approval rating based on 58 reviews, with an average rating of 4.8/10. Metacritic, which uses a weighted average, assigns a score of 39 out of 100, based on 19 critics, indicating "generally unfavorable reviews".
Box office
The film grossed a meager total of $208,588 in the United States from 151 venues over the course of two weeks. Overseas, the film earned $3,304,354 for a worldwide total of $3,512,942.
References
Dark Places (2015 film) Wikipedia
(Text) CC BY-SA
Dark Places (2015 film) IMDb
Dark Places (2015 film) themoviedb.org