Education

Stanford University

Spouse

Wil Tabares (m. 2014)







Full Name

Daniel John Pintauro

Born

January 6, 1976 (age 39) (

1976-01-06

)

Milltown, New Jersey, United States

Occupation

Actor, voice artist, Film Producer

Years active

1982–1992; worked sporadically since 1992

Parents

John J. Pintauro, Margaret L. Pintauro

Movies and TV shows

Who's the Boss?, Cujo, As the World Turns, The Beniker Gang, The Great American Sex Scan




Similar People

Wil Tabares, Judith Light, Tony Danza, Alyssa Milano, Katherine Helmond




Profiles



Danny Pintauro Reveals He is HIV Positive Who's the Boss? Star Actor
Daniel John "Danny" Pintauro (born January 6, 1976) is an American actor best known for his role as Jonathan Bower on the popular American sitcom Who's the Boss? and his role in the 1983 film Cujo.
Contents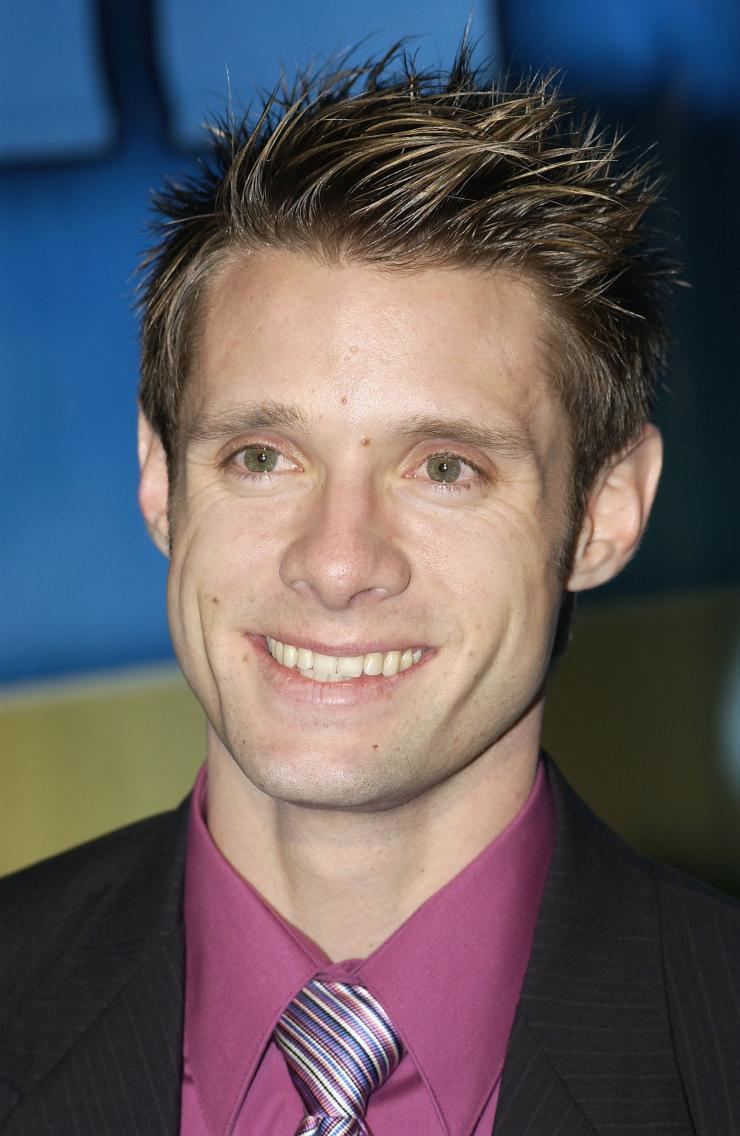 Career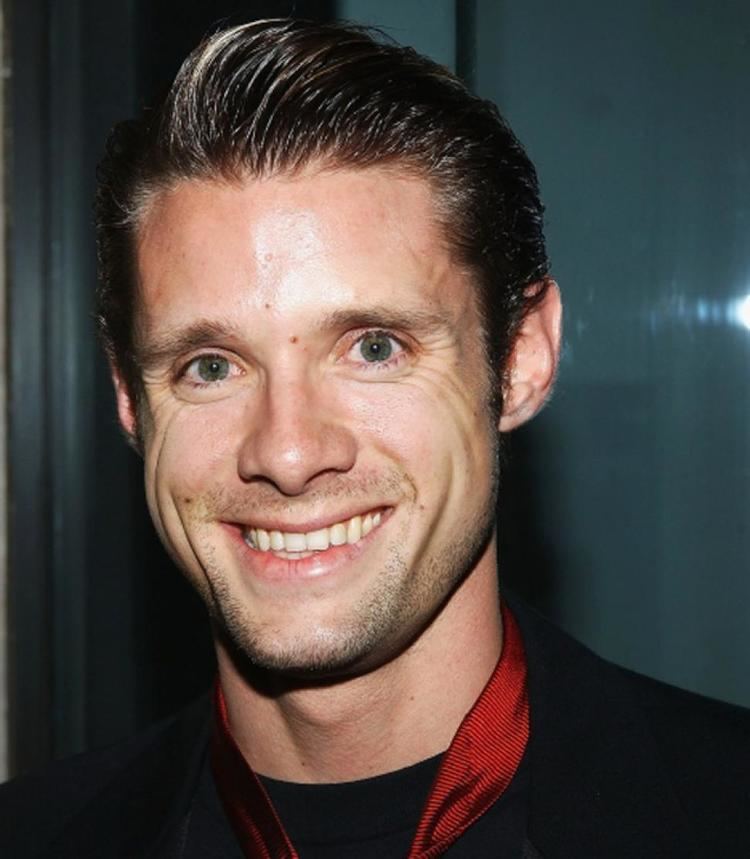 Pintauro first appeared on the television soap opera As the World Turns as the original Paul Ryan and in the film Cujo. He first came to prominence on the television series Who's the Boss?. After the series ended, he was less frequently cast. Pintauro went on to act in stage productions like The Velocity of Gary and Mommie Queerest.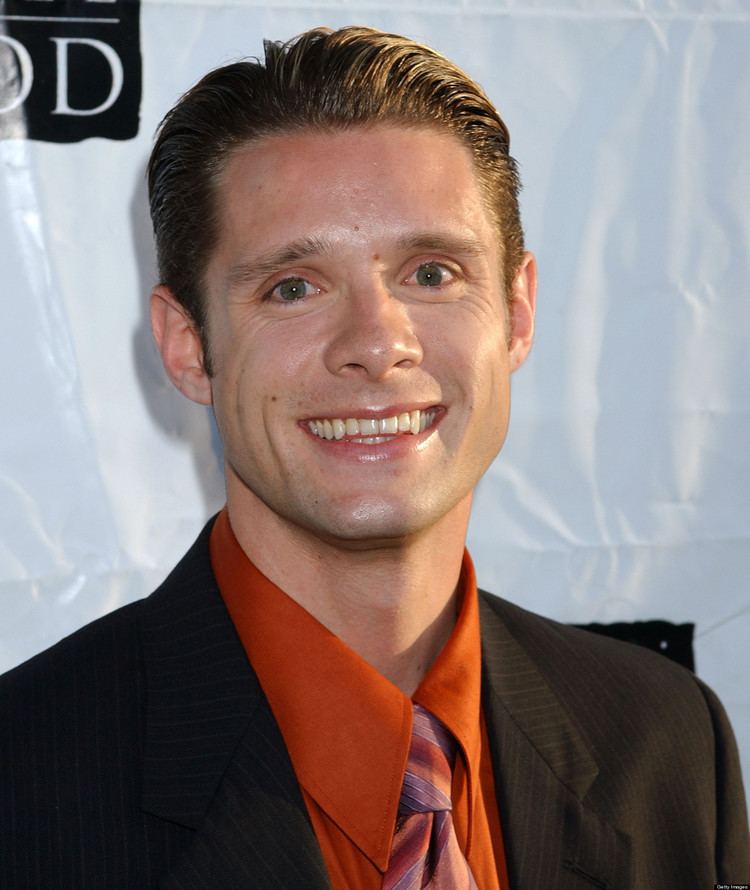 He also worked as a Tupperware sales representative and, as of 2013, was managing a restaurant in Las Vegas.
Personal life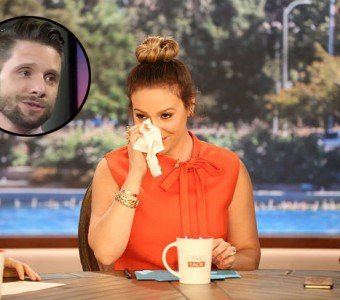 Pintauro was born in Milltown, New Jersey, the son of John J. Pintauro, a manager and Margaret L. (née Sillcocks). In 1994 he took time off from professional acting and attended Middlesex County College in Edison, New Jersey, and later Stanford University to study English and theater; he graduated in 1998.
He came out in 1997 in an interview with the National Enquirer tabloid. In April 2013 he was engaged to his boyfriend, Wil Tabares, and they married in April 2014.
In 2015, Pintauro revealed in an interview with Oprah Winfrey that he has been HIV positive since 2003. He also disclosed that he had previously been addicted to methamphetamine.
Filmography
Actor
-
Unsure/Positive (TV Series) (completed)
as
Gary (2017)
2022
A Country Christmas Harmony (TV Movie)
as
Eugene
2020
The Quarantine Bunch (TV Series)
as
Danny
- Shut up and ACT!!! (2020) - Danny
- Stay The F**k Home! (2020) - Danny
- A Tale of Two Zooms (2020) - Danny
- You Want to Sell What?! (2020) - Danny
- Good-bye Chewy (2020) - Danny
- Meet The Bunch (2020) - Danny
2010
Laugh Track Mash-ups (TV Series)
as
Milton
- Late for Class! (2010) - Milton
2010
The Secret Life of the American Teenager (TV Series)
- Ben There, Done That (2010)
1984
Who's the Boss? (TV Series)
as
Jonathan Bower
- Savor the Veal: Part 3 (1992) - Jonathan Bower
- Savor the Veal: Part 2 (1992) - Jonathan Bower
- Savor the Veal: Part 1 (1992) - Jonathan Bower
- Mr. Micelli Builds His Dream House (1992) - Jonathan Bower
- Split Decision (1992) - Jonathan Bower
- Tony and the Honeymooners (1992) - Jonathan Bower
- Better Off Wed: Part 2 (1992) - Jonathan Bower
- Better Off Wed: Part 1 (1992) - Jonathan Bower
- Allergic to Love (1992) - Jonathan Bower
- Tony Micelli, This Is Your Life (1992) - Jonathan Bower
- Who's the Boss? (1992) - Jonathan Bower
- Mrs. Al (1992) - Jonathan Bower
- Tony, Can You Spare a Dime? (1992) - Jonathan Bower
- This Sold House (1991) - Jonathan Bower
- Field of Screams (1991) - Jonathan Bower
- Grandmommie Dearest (1991) - Jonathan Bower
- Death and Love: Part 2 (1991) - Jonathan Bower
- Death and Love: Part 1 (1991) - Jonathan Bower
- A Well-Kept Housekeeper (1991) - Jonathan Bower
- Tony Bags a Big One (1991) - Jonathan Bower
- Selling Sam Short (1991) - Jonathan Bower
- Misery (1991) - Jonathan Bower
- An Affair to Forget (1991) - Jonathan Bower
- Seer of Love (1991) - Jonathan Bower
- The Road to Washington: Part 2 (1991) - Jonathan Bower
- The Road to Washington: Part 1 (1991) - Jonathan Bower
- Between a Rock and a Hard Place (1991) - Jonathan Bower
- Tony and the Princess (1991) - Jonathan Bower
- Choose Me (1991) - Jonathan Bower
- Party Politics (1991) - Jonathan Bower
- Let Her Tell You 'Bout the Birds and the Bees (1991) - Jonathan Bower
- Tony and Angela Get Divorced (1991) - Jonathan Bower
- The Unsinkable Tony Micelli (1991) - Jonathan Bower
- Ms. Mom (1991) - Jonathan Bower
- You Can Go Home Again (1991) - Jonathan Bower
- Days of Blunder (1991) - Jonathan Bower
- Broadcast Blues (1990) - Jonathan Bower
- Who's Minding the Kid? (1990) - Jonathan Bower
- Inherit the Wine (1990) - Jonathan Bower
- Starlight Memories (1990) - Jonathan Bower
- Four Alarm Tony (1990) - Jonathan Bower
- Roomies (1990) - Jonathan Bower
- Parental Guidance Suggested (1990) - Jonathan Bower
- The Kid (1990) - Jonathan Bower
- One Flew Over the Empty Nest (1990) - Jonathan Bower
- Did You Ever Have to Make Up Your Mind? (1990) - Jonathan Bower
- The Fabulous Robinson Sisters (1990) - Jonathan Bower (credit only)
- Hey Dude (1990) - Jonathan Bower
- Ridiculous Liaisons (1990) - Jonathan Bower
- The All-Nighter (1990) - Jonathan Bower
- Sit Down and Be Counted (1990) - Jonathan Bower
- Beautician Heal Thyself (1990) - Jonathan Bower
- Road Scholar (1990) - Jonathan Bower
- Operation Mona (1990) - Jonathan Bower
- Couple Trouble (1990) - Jonathan Bower
- I Dream of Genealogy (1990) - Jonathan Bower
- Take Me Back to the Ballgame (1990) - Jonathan Bower
- Her Father's Daughter (1990) - Jonathan Bower
- Micelli's Marauders (1990) - Jonathan Bower
- Mona and Walter and Sam and Eric (1990) - Jonathan Bower
- Dear Landlord (1990) - Jonathan Bower
- Tony Kills (1990) - Jonathan Bower
- Sam Accelerates (1990) - Jonathan Bower
- Gambling Jag (1989) - Jonathan Bower
- The World Accordion to Jonathan (1989) - Jonathan Bower
- To Tony, with Love (1989) - Jonathan Bower
- Sex, Lies and Exercise Tape (1989) - Jonathan Bower
- Supermom Burnout (1989) - Jonathan Bower
- Sam Can Manage (1989) - Jonathan Bower
- Mother and Child Disunion (1989) - Jonathan Bower
- Tony and the Professor (1989) - Jonathan Bower
- Sam's Novel Romance (1989) - Jonathan Bower (credit only)
- In Your Dreams (1989) - Jonathan Bower
- Life's a Ditch (1989) - Jonathan Bower
- In Search of Tony (1989) - Jonathan Bower
- It's Somebody's Birthday (1989) - Jonathan Bower
- In Sam We Trust (1989) - Jonathan Bower
- Ode to Angela (1989) - Jonathan Bower
- Tony Does Golf (1989) - Jonathan Bower
- Working Girls (1989) - Jonathan Bower
- Men Are People, Too (1989) - Jonathan Bower
- Living Dolls (1989) - Jonathan Bower
- Heather Can Wait (1989) - Jonathan Bower
- Boozin' Buddies (1989) - Jonathan Bower
- Party Double (1989) - Jonathan Bower
- First Date (1989) - Jonathan Bower
- Winter Break (1989) - Jonathan Bower
- Cardinal Sin (1989) - Jonathan Bower
- Ton-An Enterprises (1989) - Jonathan Bower
- Your Grandmother's a Bimbo (1989) - Jonathan Bower
- Mrs. Rossini's Uncle (1989) - Jonathan Bower
- Teacher's Pet (1989) - Jonathan Bower
- A Spirited Christmas (1988) - Jonathan Bower
- Life with Father (1988) - Jonathan Bower
- Double Dump (1988) - Jonathan Bower
- A Jack Story (1988) - Jonathan Bower
- Yankee-Doodle Micelli (1988) - Jonathan Bower
- Nineteen Again (1988) - Jonathan Bower
- My Fair Tony (1988) - Jonathan Bower
- Sam's Car (1988) - Jonathan Bower
- The Two Tonys (1988) - Jonathan Bower
- Sleep Talk, Sweet Talk (1988) - Jonathan Bower
- Prom Night II (1988) - Jonathan Bower
- Marry Me, Mona (1988) - Jonathan Bower
- Model Daughter (1988) - Jonathan Bower
- Housekeepers Unite (1988) - Jonathan Bower
- Three Teens and a Tony (1988) - Jonathan Bower
- The Matriculator (1988) - Jonathan Bower
- Tony and the Dreamtones (1988) - Jonathan Bower
- Steady as She Goes (1988) - Jonathan Bower
- All in the Famiglia (1988) - Jonathan Bower
- Another Single Parent (1988) - Jonathan Bower
- Yellow Submarine (1987) - Jonathan Bower
- Just Mona and Me (1987) - Jonathan Bower
- Car and Driver (1987) - Jonathan Bower
- A Fishy Tale (1987) - Jonathan Bower
- Hell on Wheels (1987) - Jonathan Bower
- A Farewell to Nick (1987) - Jonathan Bower
- Two on a Billboard (1987) - Jonathan Bower
- New Kid in Town (1987) - Jonathan Bower
- A Trip to the Principal (1987) - Jonathan Bower
- There Goes the Bride (1987) - Jonathan Bower
- Big Girl on Campus (1987) - Jonathan Bower
- Frankie and Tony Are Lovers (1987) - Jonathan Bower
- Mona (1987) - Jonathan Bower
- Reconcilable Differences (1987) - Jonathan Bower
- Walk on the Mild Side (1987) - Jonathan Bower
- Older Than Springtime (1987) - Jonathan Bower
- Diet in Cell Block 11 (1987) - Jonathan Bower
- The Proposal (1987) - Jonathan Bower
- Raging Housekeeper (1987) - Jonathan Bower
- Hit the Road, Chad (1987) - Jonathan Bower
- Tony, the Patchmaker (1987) - Jonathan Bower
- Marie's Secret (1987) - Jonathan Bower
- Jonathan Kills Tony (1987) - Jonathan Bower
- The Way We Was (1987) - Jonathan Bower
- The Christmas Card (1986) - Jonathan Bower
- Spud Micelli (1986) - Jonathan Bower
- Forgive Me, Tony (1986) - Jonathan Bower
- Semi-Private Lives (1986) - Jonathan Bower
- Jonathan the Gymnast (1986) - Jonathan Bower
- Wedding Bells? (1986) - Jonathan Bower
- The Hickey (1986) - Jonathan Bower
- Mona's Limo (1986) - Jonathan Bower
- Daddy's Little Montague Girl (1986) - Jonathan Bower
- Angela Gets Fired: Part 2 (1986) - Jonathan Bower
- Angela Gets Fired: Part 1 (1986) - Jonathan Bower
- Charmed Lives (1986) - Jonathan Bower (credit only)
- The Anniversary Show (1986) - Jonathan Bower
- The Unnatural (1986) - Jonathan Bower
- There's No Business Like Shoe Business (1986) - Jonathan Bower
- Angela's New Best Friend (1986) - Jonathan Bower
- Not with My Client You Don't (1986) - Jonathan Bower
- Tony for President (1986) - Jonathan Bower
- Losers and Other Strangers (1986) - Jonathan Bower
- When Worlds Collide (1986) - Jonathan Bower
- Jonathan Plays Cupid (1986) - Jonathan Bower
- The Babysitter (1986) - Jonathan Bower
- Gotta Dance (1986) - Jonathan Bower
- Educating Tony (1986) - Jonathan Bower
- Junior Executive (1986) - Jonathan Bower
- Tony the Nanny (1985) - Jonathan Bower
- The Graduate (1985) - Jonathan Bower
- The Prodigal Father-in-Law (1985) - Jonathan Bower
- Thanksgiving at Mrs. Rossini's (1985) - Jonathan Bower
- Hunk of the Month (1985) - Jonathan Bower
- Custody: Part 2 (1985) - Jonathan Bower
- Custody: Part 1 (1985) - Jonathan Bower
- Tony the Matchmaker (1985) - Jonathan Bower
- The Heiress (1985) - Jonathan Bower
- Ad Man Micelli (1985) - Jonathan Bower
- It Happened One Summer: Part 2 (1985) - Jonathan Bower
- It Happened One Summer: Part 1 (1985) - Jonathan Bower
- First Kiss (1985) - Jonathan Bower
- Keeping Up with Marci (1985) - Jonathan Bower
- Just Like Tony (1985) - Jonathan Bower
- Tony's Father-in-Law (1985) - Jonathan Bower
- Double Date (1985) - Jonathan Bower
- Eye on Angela (1985) - Jonathan Bower
- Angela's Ex: Part 2 (1985) - Jonathan Bower
- Angela's Ex: Part 1 (1985) - Jonathan Bower
- Guess Who's Coming Forever? (1985) - Jonathan Bower
- Protecting the President (1985) - Jonathan Bower
- Paint Your Wagon (1985) - Jonathan Bower
- Samantha's Growing Up (1985) - Jonathan Bower
- Requiem (1984) - Jonathan Bower
- Sports Buddies (1984) - Jonathan Bower (credit only)
- Truth in Dating (1984) - Jonathan Bower
- Sorority Sister (1984) - Jonathan Bower
- Dinner for Two (1984) - Jonathan Bower
- A Rash Decision (1984) - Jonathan Bower
- Mona Gets Pinned (1984) - Jonathan Bower
- Angela's First Fight (1984) - Jonathan Bower
- Briefless Encounter (1984) - Jonathan Bower
- Pilot (1984) - Jonathan Bower
1990
Jury Duty; The Comedy (TV Movie)
as
Kevin Worth
1987
Highway to Heaven (TV Series)
as
Alex
- Man's Best Friend: Part 2 (1987) - Alex
- Man's Best Friend: Part 1 (1987) - Alex
1987
Timestalkers (TV Movie)
as
Billy McKenzie
1984
The Beniker Gang
as
Ben Beniker
1983
As the World Turns (TV Series)
as
Paul Stenbeck
- Episode dated 28 October 1983 (1983) - Paul Stenbeck (as Daniel Pintauro)
- Come Fly with Me (1983) - Paul Stenbeck
- Into the Ring (1983) - Paul Stenbeck
Thanks
2007
Dog Days: The Making of 'Cujo' (Video documentary short) (special thanks - as Dan Pintauro)
Self
2022
The Jimmy Star Show with Ron Russell (TV Series)
as
Guest
- Danny Pintauro/James Jude Courtney (2022) - Guest
2020
Your Cre8tivity (TV Series)
as
Self - Guest
- CRE8TIVITY 093: "Daniel Pintauro - The Quarantine Bunch" (2020) - Self - Guest
2016
EW Reunites (TV Series documentary)
as
Self - Jonathan Bower
- The Cast of Who's the Boss? (2016) - Self - Jonathan Bower
2015
One on One with Jasper Cole (TV Series)
as
Self - Guest
- Danny Pinaturo (2015) - Self - Guest
2015
The View (TV Series)
as
Self
- Danny Pintauro/Amy Holmes & Robert Zimmerman (2015) - Self
2010
Entertainment Tonight (TV Series)
as
Self
- Episode dated 28 September 2015 (2015) - Self
- Episode dated 4 February 2010 (2010) - Self
2015
Oprah: Where Are They Now? (TV Series)
as
Self
- Danny Pintauro's Secret, Tommy Davidson's Surprising Past & Holly Madison (2015) - Self
2007
Dog Days: The Making of 'Cujo' (Video documentary short)
as
Self
2006
Child Star Confidential (TV Series documentary)
as
Self
- The Kid's Table (2006) - Self
2005
E! True Hollywood Story (TV Series documentary)
as
Self
- Who's the Boss (2005) - Self
2005
The Tony Danza Show (TV Series)
as
Self / Jonathan Bower
- Episode #2.42 (2005) - Self / Jonathan Bower
- Episode dated 26 July 2005 (2005) - Self
2005
The Greatest (TV Series documentary)
as
Self
- 100 Greatest Kid Stars (2005) - Self
2004
The 100 Scariest Movie Moments (TV Mini Series documentary)
as
Self
- Part I: 100-81 (2004) - Self (as Dan Pintauro)
2002
TV Tales (TV Series documentary)
as
Self
- Who's the Boss? (2002) - Self
2001
Weakest Link (TV Series)
as
Self
- TV Child Stars Edition (2001) - Self
1991
The Chuck Woolery Show (TV Series)
as
Self
- Episode #1.22 (1991) - Self
1990
The Horror Hall of Fame (TV Movie documentary)
as
Self - Presenter
1990
A Salute to Bob Hope (Video documentary)
as
Self
1988
Fox's Fun House (TV Series)
as
Self - Celebrity Contestant
- Episode #3.7 (1990) - Self - Celebrity Contestant
- Episode #1.1 (1988) - Self - Celebrity Contestant
1989
Sea World's Miracle Babies and Friends (TV Special documentary)
as
Self
1987
The New Hollywood Squares (TV Series)
as
Self - Panelist
- Episode dated 21 December 1987 (1987) - Self - Panelist
1987
A.M. Los Angeles (TV Series)
as
Self
- Episode dated 10 June 1987 (1987) - Self
1986
The Tonight Show Starring Johnny Carson (TV Series)
as
Self
- Episode dated 1 December 1986 (1986) - Self
1986
Tonight (TV Series)
as
Self
- Episode dated 1 December 1986 (1986) - Self
1986
Star's Table (TV Series)
as
Self
- Episode #1.40 (1986) - Self
1985
Jerry Lewis MDA Labor Day Telethon (TV Series)
as
Self
- The 1985 Jerry Lewis MDA Labor Day Telethon (1985) - Self
Archive Footage
2014
Entertainment Tonight (TV Series)
as
Self / Self - Who's the Boss
- Episode #41.250 (2022) - Self
- Episode dated 3 October 2015 (2015) - Self
- Episode dated 19 September 2014 (2014) - Self - Who's the Boss
2004
TV's Greatest Sidekicks (TV Special)
References
Danny Pintauro Wikipedia
(Text) CC BY-SA