Years active

2000–present




Name

Danielle Bisutti





Role

Actress




Height

1.72 m







Full Name

Danielle Nicole Bisutti




Born

October 1, 1976 (age 46) (

1976-10-01

) Los Angeles, California, U.S.


Occupation

Actress, singer-songwriter




Website

www.daniellebisutti.com




Education

California State University, Fullerton


Albums

A Collection of Songs, I Will Cover You, The Shadow of My Heart - EP (Film & TV Sampler)




Parents

Diana Bisutti, Richard Bisutti




Movies and TV shows

Curse of Chucky, Insidious: Chapter 2, True Jackson - VP, Last Man Standing, No Greater Love


Similar People

Fiona Dourif, Don Mancini, Brad Dourif, Maitland McConnell, A Martinez
Actress danielle bisutti visits the dream house on if i can dream
Danielle Nicole Bisutti (born October 1, 1976) is an American actress and singer. She is best known for her role as Amanda Cantwell on the Nickelodeon television series True Jackson, VP. Bisutti is also the niece of OWN network Big Bowl of Love star Cristina Ferrare.
Contents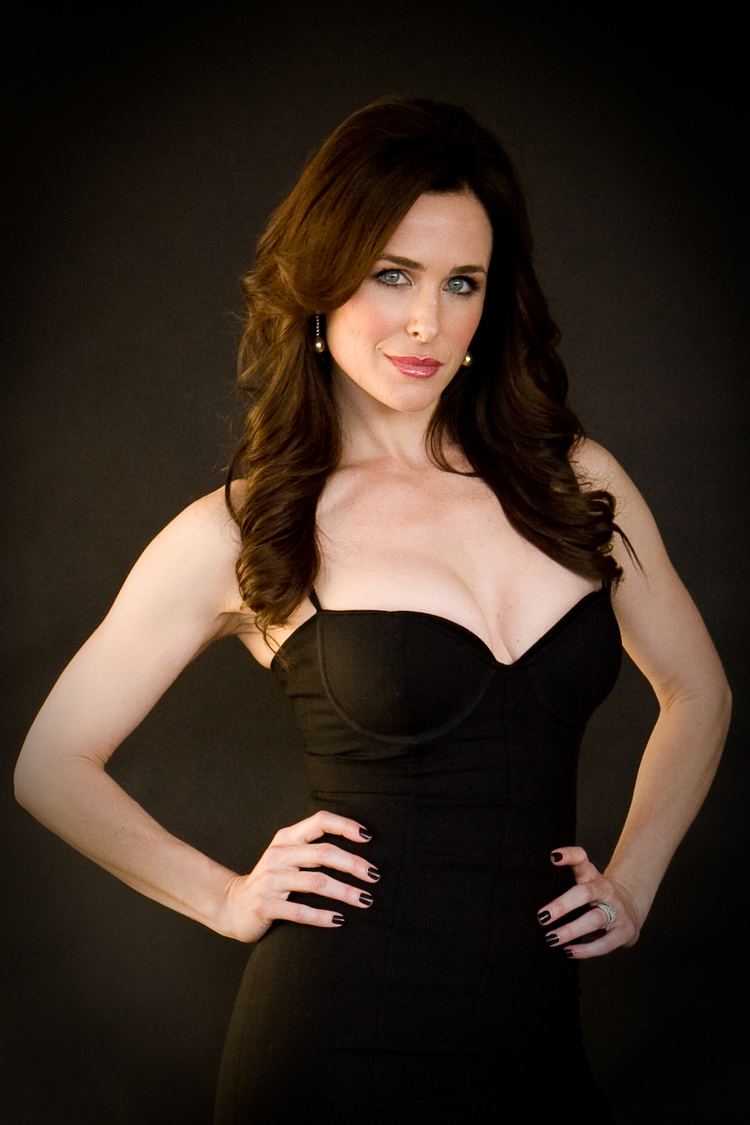 Focus events presents 25th annual la music awards finale danielle bisutti
Acting career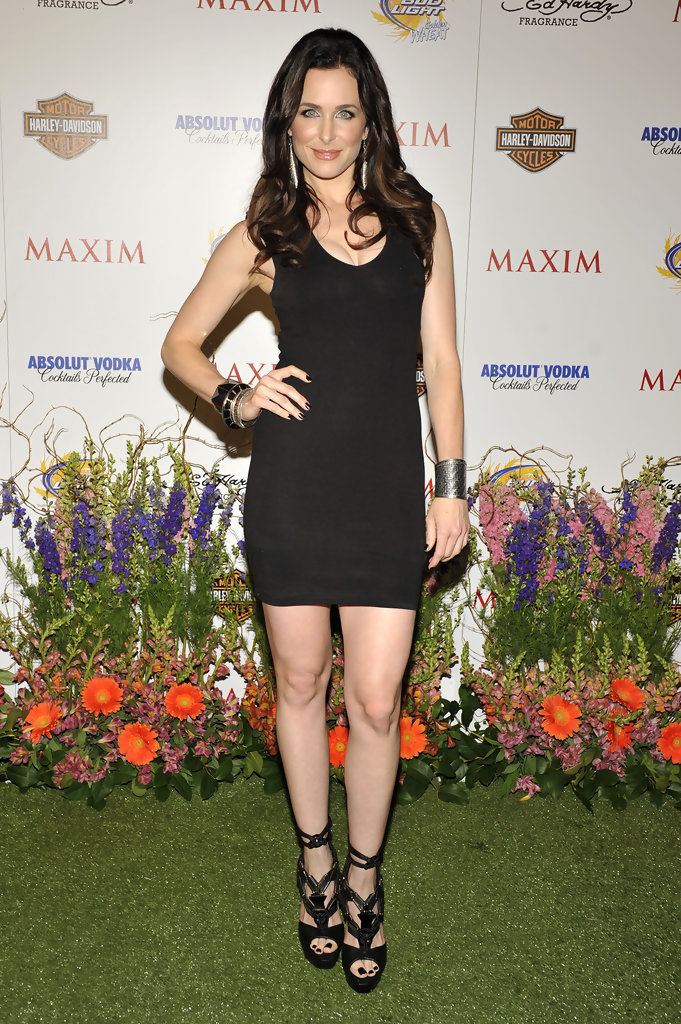 Danielle Bisutti has made a name for herself in the entertainment industry with the diverse characters she has brought to life in film and television. In 2013, Bisutti received rave reviews for her role in top grossing, Sony Pictures' and FilmDistrict film INSIDIOUS: CHAPTER 2. Released in theaters nationwide in September, Bisutti appeared as the 'Mother of Parker Crane,' and critics took notice; one saying 'the performance of Danielle Bisutti as the younger version of the Bride in Black is a most elegant personification of evil." In addition to this film, Bisutti also starred in Universal Studios Home Entertainment's CURSE OF CHUCKY as "Barb," and Michael Rosebaum's indie comedy BACK IN THE DAY. On the television front, this year Bisutti guest starred and recurred on some of the biggest series on TV today, including "Anger Management" for FX, "Grey's Anatomy" for ABC, and "CSI: Crime Scene Investigation" for CBS.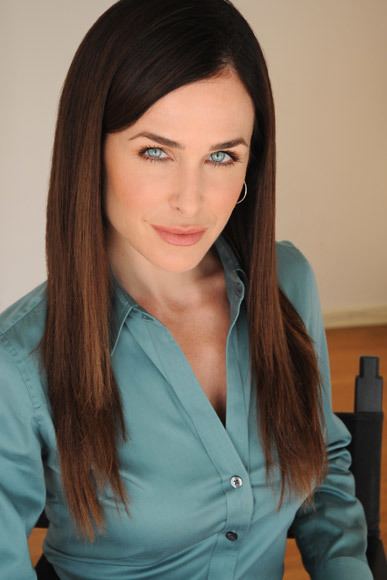 Born and raised in Los Angeles, California, Bisutti attended California State University Fullerton, where she received a BA in Acting and Musical Theatre. While attending CSUF, she was nominated several times for "Best Actress" in the Irene Ryan Competition and took runner up at The Lincoln Center Theatre in NYC. Michael Butler (the original Broadway producer of Hair 1968) fell in love with Bisutti's talent when he saw her performing the role of 'Sheila' in a California production of Hair and brought the cast to Chicago to perform at the Democratic National Convention along with a five-week run at The New Athenaeum Theatre. Bisutti's other theatre credits include: 'Reno Sweeny' in Anything Goes, 'Maggie' in Boy's Life, 'Yelena' in Uncle Vanya, 'Victoria/Jane' in Noël Coward's Tonight at 8:30, 'Fastranda' in Pippin, and 'Ophelia' in Hamlet.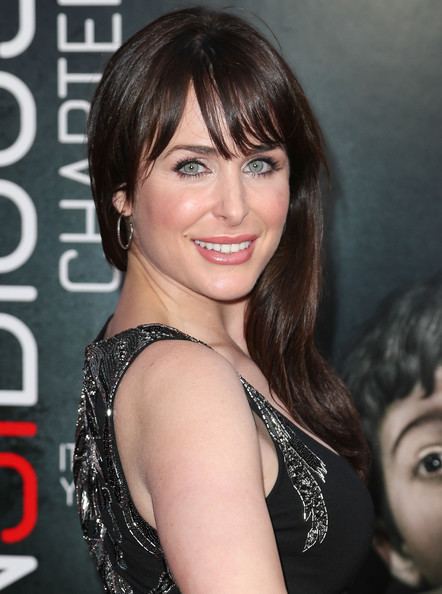 Bisutti has made her mark in television over the years, recurring on "Last Man Standing", "Parks & Recreation", "CSI Miami", "Without a Trace", "Raising the Bar" and "The O.C.", while also appearing on "NCIS," "Criminal Minds," "Castle," "Hot in Cleveland," "90210," "Private Practice," "Body of Proof," "Bones," "Cold Case," "Two and a Half Men," and "Boston Legal," to name a few. However, she may best known for her starring role as the uptight yet lovable fashion diva 'Amanda Cantwell' opposite Keke Palmer on the hit Nickelodeon series "True Jackson, VP" from 2008-2011.
While working in television, Bisutti has also made time for film projects, some of her credits are Lionsgate's VENICE UNDERGROUND (Eric Mabius), First Look Home Entertainment's THE NEIGHBOR (Matthew Modine), and Lionsgate's No Greater Love. Bisutti recently co-produced the web-series "Hollywood Girl" and recurred on the series as 'Pasha Maneer.' She also recently secured a leading role in Harland William's post-apocalyptic sci-fi web-series "The Australian," scheduled to be released late November 2013.
Singing career
Bisutti spends time as a songwriter. Songs originally written by her such as "Venice Underground", "April Moon", and "In the Presence of" have been used in independent feature films. At the 2003 Los Angeles Music Awards, she won the award for "Best Female Singer-Songwriter". Also at this ceremony, her song "Glimmer" was nominated for "AAA Album of the Year" and her song, "In Passing" received Unanimous Choice Recipient Award for "Independent AC Single of the Year". In September 2004, Bisutti performed at the Temecula Valley International Film & Music Festival, where "In Passing" was selected for the TVIFF's "Top Musical Artist Compilation CD" and Music Connection Magazine featured Bisutti in its 2004 "Hot 100 Unsigned Artists" list.
Personal life
Bisutti was born and raised in Los Angeles, California, the daughter of Diana (née Ferrare) and Richard Bisutti. Her father was a set decorator in both film and television for 20 years. Her mother's sister is model Cristina Ferrare. Bisutti is of Italian descent. In high school, she explored several opportunities to idealize her devotion for the entertainment business. She was involved in theatre, choir, dance, speech and debate, as well as athletic activities. She then attended California State University Fullerton, where she received a BA in Acting and Musical Theatre.
Filmography
Actress
-
How to Make Her Cheat (post-production)
as
Sofia
-
The Blue Rose (post-production)
as
Norma Steele
2022
Song of the Valkyrie (Music Video)
as
Valkyrie Queen
2022
God of War: Ragnarök (Video Game)
as
Freya (voice)
2022
Disney Dreamlight Valley (Video Game)
as
Elsa (voice)
2021
Little May (Short)
as
Elizabeth Ackerman
2021
Woodside Rhapsody (Music Video)
as
Hexela / Self
2021
Mother F*cker! (TV Series)
as
Bizzy
- BOOM BOOM (2021) - Bizzy
2019
Dwight in Shining Armor (TV Series)
as
Hexela
- The Finale Part 2 (2021) - Hexela
- The Finale Part 1 (2021) - Hexela
- The Scrying Pool (2021) - Hexela
- Flashback (2021) - Hexela
- What's Amiss? (2021) - Hexela
- Forks Up (2021) - Hexela
- The Grim Reaper (2020) - Hexela
- Hansel and Gretta (2020) - Hexela
- Smooch (2020) - Hexela
- Kirk the Berserker (2020) - Hexela
- Another Slice of Pilot (2020) - Hexela
- Dead Dead (2020) - Hexela
- Uncle Arnolf (2020) - Hexela
- Sporg (2020) - Hexela
- A Bone To Pick (2020) - Hexela
- Lake Monster (2020) - Hexela
- Just Desserts (2020) - Hexela
- Fancy Pants (2020) - Hexela
- Glimpse (2020) - Hexela
- Wishy Washy Pt. 2 (2020) - Hexela
- Wishy Washy Pt. 1 (2019) - Hexela
- Invincible (2019) - Hexela
- Truthberry Cobbler (2019) - Hexela
- Switcheroo (2019) - Hexela
- Alban Elfed Day (2019) - Hexela
- Unlucky in Love (2019) - Hexela
- Champion Do-Over Pt. 2 (2019) - Hexela
- Champion Do-Over Pt. 1 (2019) - Hexela
- Todd (2019) - Hexela
- Winnie the Wyvern (2019) - Hexela
- Lotions & Potions (2019) - Hexela
2020
Madden NFL 21 (Video Game)
as
Claudia Grimstone
2020
Madden NFL 21: Face of the Franchise: Rise to Fame (Video Game)
as
Claudia Grimstone
2019
Hipster Sweatshop (Short)
as
Diane
2019
The Lego Movie 2 Videogame (Video Game)
as
Wonder Woman (voice)
2018
The Feminine Mystaque (Short)
as
Betty Hopescotch
2018
For The People (TV Series)
as
Dana Gallagher
- This Is What I Wanted to Say (2018) - Dana Gallagher
2018
Nanny Killer (TV Movie)
as
Ms. Grey
2018
God of War (Video Game)
as
Freya (voice)
2018
Insidious: The Last Key
as
Mother of Parker Crane
2017
Mom (TV Series)
as
Dana
- Fancy Crackers and Giant Women (2017) - Dana
2016
Still Single (TV Movie)
as
Sage Callaghan
2016
Dr. Ken (TV Series)
as
Denise
- Ken at the Concert (2016) - Denise
2015
NCIS: Los Angeles (TV Series)
as
Sarah Taylor
- Blame It on Rio (2015) - Sarah Taylor
2015
I Didn't Do It (TV Series)
as
Mrs. Clegg
- The Doctor Is In (2015) - Mrs. Clegg
- Cheer Up Girls (2015) - Mrs. Clegg
2015
Faking It (TV Series)
as
Clement University Counselor
- Future Tense (2015) - Clement University Counselor
2015
Rizzoli & Isles (TV Series)
as
Linda Wallace
- Family Matters (2015) - Linda Wallace
2015
Newsreaders (TV Series)
as
Wendy Garson-Gray
- The Creepiest Man Alive; Bomb Sniffing Dogs (2015) - Wendy Garson-Gray
2014
Happyland (TV Series)
as
Margot Chandler
- Your Happyland Family (2014) - Margot Chandler
- Leave of Absence (2014) - Margot Chandler
2014
Matador (TV Series)
as
Meredith Wright
- Mala Sangre (2014) - Meredith Wright
- Riot 'Til I Die (2014) - Meredith Wright
2014
Beauty and the Beast (TV Series)
as
April Harris
- Ever After (2014) - April Harris
2014
Back in the Day
as
Annette Taylor
2013
Insidious: Chapter 2
as
Mother of Parker Crane
2013
Anger Management (TV Series)
as
Kristy
- Charlie Dates a Teacher (2013) - Kristy
2013
Grey's Anatomy (TV Series)
as
Liz Langer
- Hard Bargain (2013) - Liz Langer
2013
CSI: Crime Scene Investigation (TV Series)
as
Theresa Shea
- Dead Air (2013) - Theresa Shea
2012
NCIS (TV Series)
as
Secret Service Special Agent Ashley Winter
- You Better Watch Out (2012) - Secret Service Special Agent Ashley Winter
2012
Criminal Minds (TV Series)
as
Debra Acklin
- Through the Looking Glass (2012) - Debra Acklin
2012
Leverage (TV Series)
as
Wendy Baran
- The Gimme a K Street Job (2012) - Wendy Baran
2012
Castle (TV Series)
as
Claire Panchard
- The Limey (2012) - Claire Panchard
2011
CSI: Miami (TV Series)
as
Gabrielle Wade
- Law & Disorder (2012) - Gabrielle Wade
- Rest in Pieces (2012) - Gabrielle Wade
- Dead Ringer (2011) - Gabrielle Wade
2011
Parks and Recreation (TV Series)
as
Professor Linda Lonegan
- Lucky (2012) - Professor Linda Lonegan
- Smallest Park (2011) - Professor Linda Lonegan
2012
Last Man Standing (TV Series)
as
Michelle
- Adrenaline (2012) - Michelle
- Odd Couple Out (2012) - Michelle
2012
Hot in Cleveland (TV Series)
as
Verena
- I'm with the Band (2012) - Verena
2012
90210 (TV Series)
as
Connie
- No Good Deed (2012) - Connie
2011
Private Practice (TV Series)
as
Lynn
- Deal with It (2011) - Lynn
2011
Body of Proof (TV Series)
as
Vicki Hemington
- Love Thy Neighbor (2011) - Vicki Hemington
2008
True Jackson, VP (TV Series)
as
Amanda Cantwell / Lisa Marie Cantwell
- Mystery in Peru (2011) - Amanda Cantwell
- Ditch Day (2011) - Amanda Cantwell
- True Mall (2011) - Amanda Cantwell
- Principal for a Day (2011) - Amanda Cantwell
- Field Trip (2011) - Amanda Cantwell
- True Fame (2011) - Amanda Cantwell
- True Disaster (2010) - Amanda Cantwell
- True Drive (2010) - Amanda Cantwell
- Class Election (2010) - Amanda Cantwell (credit only)
- True Secret (2010) - Amanda Cantwell
- Mad Rocks (2010) - Amanda Cantwell
- The Fifth of Prankuary (2010) - Amanda Cantwell
- True Luck (2010) - Amanda Cantwell
- True Magic (2010) - Amanda Cantwell
- Heatwave (2010) - Amanda Cantwell
- Trapped in Paris (2010) - Amanda Cantwell
- The Reject Room (2010) - Amanda Cantwell
- True Fear (2010) - Amanda Cantwell
- True Royal (2010) - Amanda Cantwell
- The Gift (2010) - Amanda Cantwell
- Up All Night (2010) - Amanda Cantwell
- Saving Snackleberry (2010) - Amanda Cantwell
- The Hunky Librarian (2010) - Amanda Cantwell
- True Date (2010) - Amanda Cantwell
- True Valentine (2010) - Amanda Cantwell
- Little Buddies (2010) - Amanda Cantwell
- My Boss Ate My Homework (2010) - Amanda Cantwell
- True Drama (2010) - Amanda Cantwell
- True Parade (2009) - Amanda Cantwell
- Flirting with Fame (2009) - Amanda Cantwell
- True Concert (2009) - Amanda Cantwell (credit only)
- The Dance (2009) - Amanda Cantwell
- The Wedding (2009) - Amanda Cantwell
- The Hotshot (2009) - Amanda Cantwell
- True Crush (2009) - Amanda Cantwell
- Fashion Week (2009) - Amanda Cantwell
- Back to School (2009) - Amanda Cantwell / Lisa Marie Cantwell
- House Party (2009) - Amanda Cantwell
- True's New Assistant (2009) - Amanda Cantwell
- Max Mannequin (2009) - Amanda Cantwell
- Amanda Hires a Pink (2009) - Amanda Cantwell
- True Intrigue (2009) - Amanda Cantwell
- Switcheroo (2009) - Amanda Cantwell
- Red Carpet (2009) - Amanda Cantwell
- Keeping Tabs (2009) - Amanda Cantwell
- Company Retreat (2009) - Amanda Cantwell
- The Rival (2009) - Amanda Cantwell
- True Matchmaker (2009) - Amanda Cantwell
- True Takes Iceland (2009) - Amanda Cantwell
- ReTRUEnion (2009) - Amanda Cantwell
- The Prototype (2009) - Amanda Cantwell
- Telling Amanda (2008) - Amanda Cantwell
- Ryan on Wheels (2008) - Amanda Cantwell
- Babysitting Dakota (2008) - Amanda Cantwell
- Firing Lulu (2008) - Amanda Cantwell
- Pilot (2008) - Amanda Cantwell
2011
Hollywood Girl (TV Series)
as
Pascha Maneer
- Limp of Shame (2011) - Pascha Maneer
- Code Red Carpet (2011) - Pascha Maneer
2010
ACME Saturday Night (TV Series)
as
Guest host
- Danielle Bisutti (2010) - Guest host
2010
Bones (TV Series)
as
Marlowe Becker
- The Mastodon in the Room (2010) - Marlowe Becker
2010
No Greater Love
as
Heather Stroud
2008
Raising the Bar (TV Series)
as
Emma Troutman
- Trout Fishing (2009) - Emma Troutman
- Hair Apparent (2009) - Emma Troutman
- Shop Till You Drop (2008) - Emma Troutman
2008
Three Minutes in Heaven (Short)
as
Joy
2008
The Caretaker (Short)
as
Jessica
2008
Wizards of Waverly Place (TV Series)
as
Mona Lisa
- Art Museum Piece (2008) - Mona Lisa
2008
Get Smart
as
Airline Passenger
2007
Without a Trace (TV Series)
as
Terri Long / Teri Long
- Deja Vu (2008) - Teri Long
- 4G (2008) - Terri Long
- The Beginning (2007) - Terri Long
2007
The Neighbor
as
Floria Riamondi
2007
Cold Case (TV Series)
as
Mrs. Valentine '53
- Devil Music (2007) - Mrs. Valentine '53
2007
Shark (TV Series)
as
Francis Chambers
- Blind Trust (2007) - Francis Chambers
2006
Twenty Good Years (TV Series)
as
Courtney
- John's Old Lady (2006) - Courtney
2006
Two and a Half Men (TV Series)
as
Vicki
- Corey's Been Dead for an Hour (2006) - Vicki
2006
Courting Alex (TV Series)
as
Veronica
- The Fix-Up (2006) - Veronica
2005
Venice Underground
as
Wexler's Secretary
2005
Downsizing (Short)
as
Beatrix Schnabel
2003
The O.C. (TV Series)
as
Joan
- The Risky Business (2005) - Joan
- The Father Knows Best (2005) - Joan
- The Shower (2004) - Joan
- The Goodbye Girl (2004) - Joan
- The Secret (2003) - Joan
2004
Tropix
as
Corrine Findlay / Wife
2004
Boston Legal (TV Series)
as
Roberta Sloane
- Truth Be Told (2004) - Roberta Sloane
2003
Miss Match (TV Series)
as
Missy
- Miss Communication (2003) - Missy
2003
Platonically Incorrect (TV Movie)
as
Waitress
2003
Charmed (TV Series)
as
The Lady of the Lake
- Sword and the City (2003) - The Lady of the Lake
2003
Charlie Lawrence (TV Series)
as
Denise
- If It's Not One Thing It's Your Mother - Denise
2003
Andy Richter Controls the Universe (TV Series)
as
Jane
- Final Fantasy (2003) - Jane
- Duh Dog (2003)
2003
Less Than Perfect (TV Series)
as
Sales Lady
- High Maintenance (2003) - Sales Lady
2002
Seeing Iris (Short)
as
Iris Jones
2001
Automatic
as
Morgan Black
2001
Survivor: Los Angeles the Ultimate Parody (Short)
as
Taylor
2001
Dharma & Greg (TV Series)
as
Joy
- Dharma Does Dallas (2001) - Joy
2000
Strip Mall (TV Series)
- Pilot (2000)
Writer
-
The Christmas Rebound (pre-production)
-
Damsels (TV Series) (creator - 2021-) (post-production)
2022
Song of the Valkyrie (Music Video)
2021
Woodside Rhapsody (Music Video)
2019
Mood Swings (TV Series) (8 episodes)
- If at first you don't succeed- (2019)
- Crossroads (2019)
- I did NOT see that coming (2019)
- Farrah's Day Off (2019)
- It's Just a Meeting! (2019)
- PTA?! (2019)
- A Wanda-Full Weekend (2019)
- The Emancipation of Farrah (2019)
2016
Still Single (TV Movie) (creator)
Producer
-
The Christmas Rebound (producer) (pre-production)
-
Damsels (TV Series) (executive producer) / (producer - 2021-) (post-production)
2022
Song of the Valkyrie (Music Video) (executive producer) / (producer)
2021
Little May (Short) (producer)
2021
Woodside Rhapsody (Music Video) (executive producer)
2019
Mood Swings (TV Series) (co-producer - 2019)
2016
Still Single (TV Movie) (executive producer) / (producer)
2016
Hollywood Girl (TV Series) (co-producer - 1 episode)
- Goodbye August: Part Two (2016) - (co-producer)
Music Department
2022
Song of the Valkyrie (Music Video) (Ukulele) / (music producer) / (singer)
2021
Little May (Short) (music supervisor) / (musician)
2016
Still Single (TV Movie) (composer: theme music) / (music supervisor)
Director
-
Damsels (TV Series) (post-production)
2022
Song of the Valkyrie (Music Video)
2021
Woodside Rhapsody (Music Video)
2016
Still Single (TV Movie) (co-director)
Composer
2022
Song of the Valkyrie (Music Video)
Art Department
2021
Little May (Short) (fine artist)
Casting Department
2016
Still Single (TV Movie) (executive in charge of casting)
Editor
2021
Woodside Rhapsody (Music Video)
Thanks
2018
They'll Love Me When I'm Dead (Documentary) (thanks)
Self
2022
Alicyn's Wonderland (Podcast Series)
as
Self
- Danielle Bisutti (God of War: Ragnarok, Insidious: Chapter 2) (2022) - Self
2019
Raising Kratos (Documentary)
as
Self / Freya
2013
Playing with Dolls: The Making of Curse of Chucky (Video documentary short)
as
Self
2013
Voodoo Doll: The Chucky Legacy (Video documentary short)
as
Self
2011
Cristina Ferrare's Big Bowl of Love (TV Series)
as
Self
- Panini Party (2011) - Self
2010
Nickelodeon Kids' Choice Awards 2010 (TV Special)
as
Self - Audience Member (uncredited)
2006
Live! From the Future (TV Series)
as
Self - Guest
2004
It's a Jungle Out There... An Independent Film in Costa Rica (TV Short documentary)
as
Self
2003
The Jamie Kennedy Experiment (TV Series)
- Episode #3.16 (2004)
- Episode #3.12 (2004)
- Episode #3.3 (2003)
2002
Street Music Los Angeles (TV Mini Series)
as
Self (2002)
References
Danielle Bisutti Wikipedia
(Text) CC BY-SA