Occupation

Actor




Height

1.78 m




Role

Actor





Name

Eric Mabius




Years active

1995–present




Spouse

Ivy Sherman (m. 2006)







Full Name

Eric Harry Timothy Mabius




Born

April 21, 1971 (age 52) (

1971-04-21

) Harrisburg, Pennsylvania, U.S.


Children

Rylan Jaxson Mabius, Maxfield Elliot Mabius




Parents

Elizabeth Mabius, Craig Mabius




Movies and TV shows

Ugly Betty, Signed - Sealed - Delivered, Resident Evil, The L Word, The Crow: Salvation


Similar People

America Ferrera, Ana Ortiz, Tony Plana, Kristin Booth, Michael Urie




Profiles




Twitter
Hallmark channel meet the team of signed sealed delivered eric mabius
Eric Harry Timothy Mabius (born April 22, 1971) is an American actor. Born in Harrisburg, Pennsylvania, he graduated from Sarah Lawrence College, Bronxville with a degree in cinema studies. After working in theater productions, Mabius made his film debut in the 1995 dark comedy Welcome to the Dollhouse.
Contents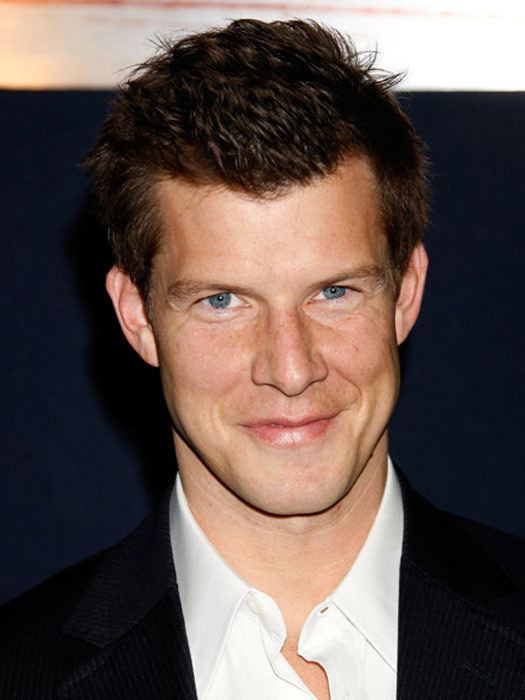 Mabius gained widespread recognition for his role as Daniel Meade on the ABC comedy-drama series Ugly Betty. He also worked on the Showtime series The L Word and in the films Cruel Intentions, The Crow: Salvation, and Resident Evil.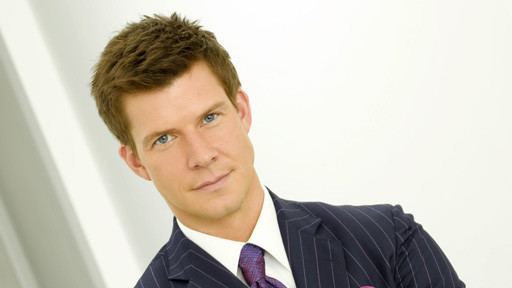 Early life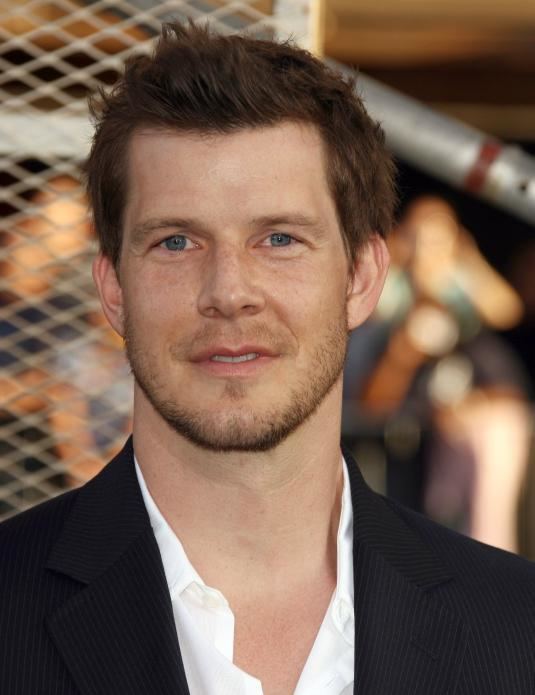 Mabius was born in Harrisburg, Pennsylvania, the son of Elizabeth (née Dziczek) and Craig Mabius. His father worked as a historian preserving the Historic Allaire Village. He has a brother, Craig. Mabius is Roman Catholic. His mother is of Polish descent, while his father has Austrian and Irish ancestry. After attending Amherst Regional High School, in Amherst, Massachusetts, where he was voted "Most Dramatic Girly" as a senior, he enrolled in Sarah Lawrence College in Bronxville, New York, where he pursued his education in film theory.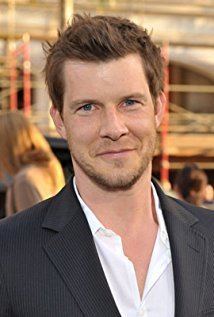 Mabius wed Ivy Sherman, an interior designer, in January 2006; the two first met in high school during a health education class. They have two sons: Maxfield Elliot was born on June 24, 2006 and Rylan Jaxson was born on December 7, 2008.
Career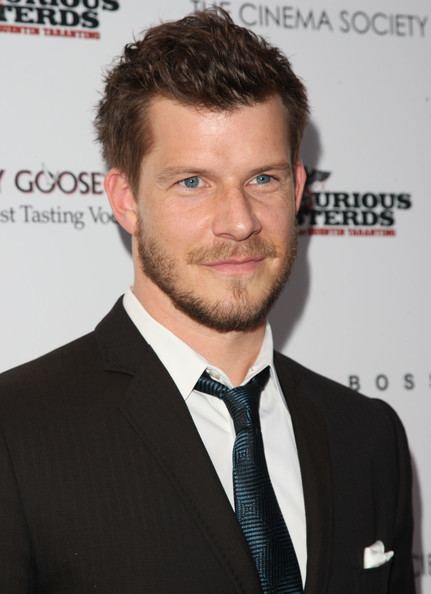 Mabius began his career inWelcome to the Dollhouse in 1995, and I Shot Andy Warhol, alongside Lili Taylor, in 1996, and "The Black Circle Boys" in 1997. He was involved with The Crow franchise on more than one occasion: he auditioned for a role as one of Top Dollar's henchmen in the 1993 original Crow and played Alex Corvis in The Crow: Salvation (2000), the third installment, opposite Kirsten Dunst. He was in Cruel Intentions (1999) alongside Sarah Michelle Gellar and Ryan Phillippe. He also played an activist named Matt Addison in 2002's Resident Evil.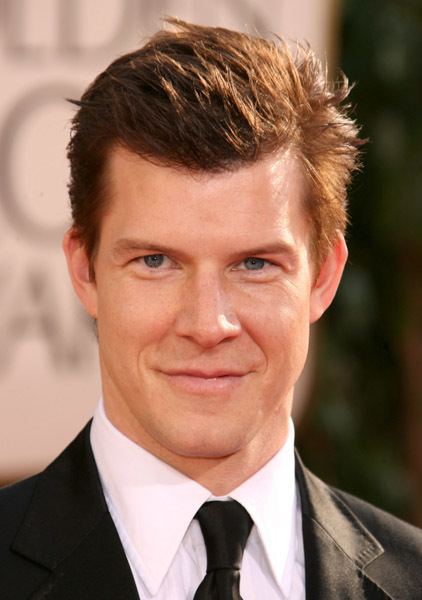 In television, Mabius has appeared on Chicago Hope, Millennium, Popular, The O.C., and the short-lived series Eyes (2005). He was a regular cast member of The L Word in its first season and returned for one episode in each of the second, third, and sixth seasons. He also guest starred on an episode of CSI: Miami. From 2006 to 2010, he starred as fashion magazine editor Daniel Meade on the ABC dramedy series Ugly Betty. After the success of Ugly Betty, he was included on People magazine's "Sexiest Men Alive" list in 2006. Mabius has also appeared in a Lifetime movie titled A Christmas Wedding (2006), and had a leading role in the 2011 British science-fiction drama Outcasts. He is also the lead in Hallmark Channel's Signed, Sealed, Delivered movie series.
Politics
In 2008, Mabius made an appearance in the pro-Barack Obama music video by will.i.am titled "We Are the Ones" alongside Jessica Alba, Macy Gray, George Lopez, Ryan Phillippe, Kerry Washington, John Leguizamo, Tichina Arnold, Regina King, Tyrese Gibson, Adrianne Palicki and Zoe Kravitz.
Other honors
Mabius competed as a luger in the late 1980s and was named an honorary captain for the US luge team for the 2010 Winter Olympics along with astronaut Scott Parazynski.
Filmography
Actor
-
Head Trip (TV Series) (post-production)
as
Mark
2022
Haul out the Holly (TV Movie)
as
Alan
2021
Signed, Sealed, Delivered: The Vows We Have Made (TV Movie)
as
Oliver
2019
It's Beginning to Look a Lot Like Christmas (TV Movie)
as
Liam
2018
Welcome to Christmas (TV Movie)
as
Gage
2018
Signed, Sealed, Delivered: To the Altar (TV Movie)
as
Oliver
2018
Signed, Sealed, Delivered: The Road Less Traveled (TV Movie)
as
Oliver
2017
Signed, Sealed, Delivered: Home Again (TV Movie)
as
Oliver O'Toole
2017
Signed, Sealed, Delivered: Higher Ground (TV Movie)
as
Oliver O'Toole
2016
Signed, Sealed, Delivered: Lost Without You (TV Movie)
as
Oliver O'Toole
2016
Signed, Sealed, Delivered: One in a Million (TV Movie)
as
Oliver O'Toole
2016
Signed, Sealed, Delivered: From the Heart (TV Movie)
as
Oliver O'Toole
2015
Chicago Fire (TV Series)
as
Jack Nesbitt
- A Taste of Panama City (2015) - Jack Nesbitt
- Let It Burn (2015) - Jack Nesbitt
- Spartacus (2015) - Jack Nesbitt
- Category 5 (2015) - Jack Nesbitt
- We Called Her Jellybean (2015) - Jack Nesbitt
- You Know Where to Find Me (2015) - Jack Nesbitt
- Forgive You Anything (2015) - Jack Nesbitt
2015
Signed, Sealed, Delivered: The Impossible Dream (TV Movie)
as
Oliver O'Toole
2015
Signed, Sealed, Delivered: Truth Be Told (TV Movie)
as
Oliver O'Toole
2015
Signed, Sealed, Delivered: From Paris with Love (TV Movie)
as
Oliver O'Toole
2014
Signed, Sealed, Delivered for Christmas (TV Movie)
as
Oliver
2013
Signed, Sealed, Delivered (TV Series)
as
Oliver O'Toole
- A Hope and a Future (2014) - Oliver O'Toole
- The Treasure Box (2014) - Oliver O'Toole
- Dark of Night (2014) - Oliver O'Toole
- Something Good (2014) - Oliver O'Toole
- The Future Me (2014) - Oliver O'Toole
- The Edge of Forever (2014) - Oliver O'Toole
- The Masterpiece (2014) - Oliver O'Toole
- Soulmates (2014) - Oliver O'Toole
- To Whom It May Concern (2014) - Oliver O'Toole
- Time to Start Livin' (2014) - Oliver O'Toole
- Signed Sealed Delivered (2013) - Oliver O'Toole
2013
Reading Writing & Romance (TV Movie)
as
Wayne
2013
Blue Bloods (TV Series)
as
Richard Rourke
- Quid Pro Quo (2013) - Richard Rourke
2013
Scandal (TV Series)
as
Peter Caldwell
- Boom Goes the Dynamite (2013) - Peter Caldwell
2012
Political Animals (TV Mini Series)
as
Gary
- Second Time Around (2012) - Gary
2012
How to Fall in Love (TV Movie)
as
Harold White
2012
Franklin & Bash (TV Series)
as
Ted Rossi
- Jango and Rossi (2012) - Ted Rossi
2012
The Client List (TV Series)
as
Ray
- Acting Up (2012) - Ray
2011
Where the Road Meets the Sun
as
Blake
2011
Bird Dog (TV Movie)
as
Tim Burke
2011
Chase (TV Series)
as
Justin Tate
- Father Figure (2011) - Justin Tate
2011
Outcasts (TV Series)
as
Julius Berger
- Episode #1.8 (2011) - Julius Berger
- Episode #1.7 (2011) - Julius Berger
- Episode #1.6 (2011) - Julius Berger
- Episode #1.5 (2011) - Julius Berger
- Episode #1.4 (2011) - Julius Berger
- Episode #1.3 (2011) - Julius Berger
- Episode #1.2 (2011) - Julius Berger
- Episode #1.1 (2011) - Julius Berger
2006
Ugly Betty (TV Series)
as
Daniel Meade
- Hello Goodbye (2010) - Daniel Meade
- The Past Presents the Future (2010) - Daniel Meade
- London Calling (2010) - Daniel Meade
- Million Dollar Smile (2010) - Daniel Meade
- All the World's a Stage (2010) - Daniel Meade
- Fire and Nice (2010) - Daniel Meade
- Smokin' Hot (2010) - Daniel Meade
- Chica and the Man (2010) - Daniel Meade
- Blackout! (2010) - Daniel Meade
- Back in Her Place (2010) - Daniel Meade
- The Passion of the Betty (2010) - Daniel Meade
- Be-Shure (2009) - Daniel Meade
- The Bahamas Triangle (2009) - Daniel Meade
- Level (7) with Me (2009) - Daniel Meade
- Backseat Betty (2009) - Daniel Meade
- Plus None (2009) - Daniel Meade
- The Wiener, the Bun and the Boob (2009) - Daniel Meade
- Blue on Blue (2009) - Daniel Meade
- The Butterfly Effect: Part 2 (2009) - Daniel Meade
- The Butterfly Effect: Part 1 (2009) - Daniel Meade
- The Fall Issue (2009) - Daniel Meade
- Curveball (2009) - Daniel Meade
- In the Stars (2009) - Daniel Meade
- The Born Identity (2009) - Daniel Meade
- Rabbit Test (2009) - Daniel Meade
- The Sex Issue (2009) - Daniel Meade
- A Mother of a Problem (2009) - Daniel Meade
- Sugar Daddy (2009) - Daniel Meade
- Things Fall Apart (2009) - Daniel Meade
- There's No Place Like Mode (2009) - Daniel Meade
- The Courtship of Betty's Father (2009) - Daniel Meade
- Kissed Off (2009) - Daniel Meade
- Sisters on the Verge of a Nervous Breakdown (2009) - Daniel Meade
- Dress for Success (2009) - Daniel Meade
- Bad Amanda (2008) - Daniel Meade
- When Betty Met YETI (2008) - Daniel Meade
- Tornado Girl (2008) - Daniel Meade
- Crush'd (2008) - Daniel Meade
- Ugly Berry (2008) - Daniel Meade
- Granny Pants (2008) - Daniel Meade
- Betty Suarez Land (2008) - Daniel Meade
- Crimes of Fashion (2008) - Daniel Meade
- Filing for the Enemy (2008) - Daniel Meade
- The Manhattan Project (2008) - Daniel Meade
- Jump (2008) - Daniel Meade
- The Kids Are Alright (2008) - Daniel Meade
- Betty's Baby Bump (2008) - Daniel Meade
- Burning Questions (2008) - Daniel Meade
- Twenty-Four Candles (2008) - Daniel Meade
- A Thousand Words by Friday (2008) - Daniel Meade
- Odor in the Court (2008) - Daniel Meade
- Zero Worship (2008) - Daniel Meade
- Bananas for Betty (2007) - Daniel Meade
- Giving up the Ghost (2007) - Daniel Meade
- I See Me, I.C.U. (2007) - Daniel Meade
- A Nice Day for a Posh Wedding (2007) - Daniel Meade
- Something Wicked This Way Comes (2007) - Daniel Meade
- A League of Their Own (2007) - Daniel Meade
- Grin and Bear It (2007) - Daniel Meade
- Betty's Wait Problem (2007) - Daniel Meade
- Family/Affair (2007) - Daniel Meade
- How Betty Got Her Grieve Back (2007) - Daniel Meade
- East Side Story (2007) - Daniel Meade
- A Tree Grows in Guadalajara (2007) - Daniel Meade
- Secretaries Day (2007) - Daniel Meade
- Petra-Gate (2007) - Daniel Meade
- Punch Out (2007) - Daniel Meade
- Don't Ask, Don't Tell (2007) - Daniel Meade
- Icing on the Cake (2007) - Daniel Meade
- Derailed (2007) - Daniel Meade
- Brothers (2007) - Daniel Meade
- I'm Coming Out (2007) - Daniel Meade
- In or Out (2007) - Daniel Meade
- Sofia's Choice (2007) - Daniel Meade
- Swag (2007) - Daniel Meade
- Fake Plastic Snow (2006) - Daniel Meade
- Lose the Boss? (2006) - Daniel Meade
- Four Thanksgivings and a Funeral (2006) - Daniel Meade
- After Hours (2006) - Daniel Meade
- Trust, Lust and Must (2006) - Daniel Meade
- The Lyin', the Watch and the Wardrobe (2006) - Daniel Meade
- Fey's Sleigh Ride (2006) - Daniel Meade
- Queens for a Day (2006) - Daniel Meade
- The Box and the Bunny (2006) - Daniel Meade
- Pilot (2006) - Daniel Meade
2004
The L Word (TV Series)
as
Tim Haspel
- Last Word (2009) - Tim Haspel
- Losing the Light (2006) - Tim Haspel
- Life, Loss, Leaving (2005) - Tim Haspel
- Limb From Limb (2004) - Tim Haspel
- Locked Up (2004) - Tim Haspel
- Looking Back (2004) - Tim Haspel
- Liberally (2004) - Tim Haspel
- Luck, Next Time (2004) - Tim Haspel
- Listen Up (2004) - Tim Haspel
- L'Ennui (2004) - Tim Haspel
- Losing It (2004) - Tim Haspel
- Lawfully (2004) - Tim Haspel
- Lies, Lies, Lies (2004) - Tim Haspel
- Longing (2004) - Tim Haspel
- Let's Do It (2004) - Tim Haspel
- Pilot (2004) - Tim Haspel
2007
Nature of the Beast (TV Movie)
as
Donovan
2005
Eyes (TV Series)
as
Jeff McCann
- Investigator (2007) - Jeff McCann
- Art (2007) - Jeff McCann (credit only)
- Poison (2007) - Jeff McCann
- Innocence (2007) - Jeff McCann
- Karma (2007) - Jeff McCann
- Burglary (2007) - Jeff McCann
- Whistleblower (2007) - Jeff McCann
- Shots (2005) - Jeff McCann
- Trial (2005) - Jeff McCann
- Wings (2005) - Jeff McCann (credit only)
- Whereabouts (2005) - Jeff McCann
- Pilot (2005) - Jeff McCann
2006
A Christmas Wedding (TV Movie)
as
Ben
2006
Voodoo Moon (TV Movie)
as
Cole
2006
CSI: Miami (TV Series)
as
FBI Agent Perry
- One of Our Own (2006) - FBI Agent Perry
2005
Venice Underground
as
Danny
2005
The O.C. (TV Series)
as
Dean Jack Hess
- The Perfect Storm (2005) - Dean Jack Hess
- The Last Waltz (2005) - Dean Jack Hess
- The End of Innocence (2005) - Dean Jack Hess
- The Shape of Things to Come (2005) - Dean Jack Hess
2003
Just Like You Imagined (Short)
as
Gender Shifter
2003
The Extreme Team
as
Darby
2003
Fastlane (TV Series)
as
Trey
- Dogtown (2003) - Trey
2002
Dancing at the Harvest Moon (TV Movie)
as
John Flemming
2001
On the Borderline
as
Luke
2000
Filter: The Best Things (Music Video)
as
Cop
2000
Popular (TV Series)
as
Coach Casey Krupps
- The Sweetest Taboo (2000) - Coach Casey Krupps
2000
Get Real (TV Series)
as
Andrew Clark
- Guilt (2000) - Andrew Clark
2000
The Crow: Salvation
as
Alex Corvis
1999
Party of Five (TV Series)
as
Brian Stilman
- Fate, Hope and Charity (1999) - Brian Stilman
- We Gather Together (1999) - Brian Stilman
1999
Wirey Spindell
as
Wirey, age 17
1999
Cruel Intentions: Deleted Scenes (Video short)
as
Greg McConnell
1999
Cruel Intentions
as
Greg McConnell
1999
Millennium (TV Series)
as
Samiel
- Borrowed Time (1999) - Samiel
1998
Around the Fire
as
Andrew
1997
Lawn Dogs
as
Sean Torrance
1997
Chicago Hope (TV Series)
as
Zeb Moser
- -And the Hand Played On (1997) - Zeb Moser
1997
A Gun for Jennifer
as
Bar Patron 2 / Clyde's Sidekick (as Eric H.T. Mabius)
1997
Black Circle Boys
as
Shane Carver
1996
On Seventh Avenue (TV Movie)
as
Bass Player
1996
Harvest of Fire (TV Movie)
as
Sam Hostetler
1996
I Shot Andy Warhol
as
Revolutionary No. 2
1995
The Journey of August King
as
Hal Wright
1995
Welcome to the Dollhouse
as
Steve Rodgers
Producer
2019
It's Beginning to Look a Lot Like Christmas (TV Movie) (executive producer)
2018
Welcome to Christmas (TV Movie) (executive producer)
Soundtrack
2018
Welcome to Christmas (TV Movie) (performer: "We Wish You a Merry Christmas" - uncredited)
2014
Signed, Sealed, Delivered for Christmas (TV Movie) (performer: "Hark! The Herald Angels Sing", "Joy to the World" - uncredited)
Thanks
2000
Beyond the Pale (special thanks)
Self
2021
Let's Dive In (TV Series)
as
Guest
- First Class - Eric Mabius interview on life and Signed, Sealed, Delivered (2021) - Guest
2006
Entertainment Tonight (TV Series)
as
Self
- Episode #35.199 (2016) - Self
- Episode dated 24 September 2008 (2008) - Self
- Episode dated 9 November 2007 (2007) - Self
- Episode dated 17 September 2007 (2007) - Self
- Episode dated 30 November 2006 (2006) - Self
- Episode dated 15 November 2006 (2006) - Self
- Episode dated 31 October 2006 (2006) - Self
2014
Home & Family (TV Series)
as
Self - Guest
- Episode #2.140 (2014) - Self - Guest
2012
The Haunting Of (TV Series)
as
Self
- Eric Mabius (2012) - Self
2011
Celebrity Ghost Stories (TV Series documentary)
as
Self
- Mickey Rooney/Eric Mabius/Brande Roderick/Kim Coles (2011) - Self
2009
The Making of Anton AKA Trapped (Video documentary)
as
Self
2009
The Wendy Williams Show (TV Series)
as
Self - Guest
- Episode dated 18 November 2009 (2009) - Self - Guest
2009
The 6th Annual Irish Film and Television Awards (TV Special)
as
Self - Presenter
2008
Seoige and Seoige (TV Series)
as
Self (2009)
2008
Rachael Ray (TV Series)
as
Self - Guest
- Ugliest Dog (2008) - Self - Guest
- Episode #2.153 (2008) - Self - Guest
2008
Live with Kelly and Mark (TV Series)
as
Self - Guest
- Episode dated 23 April 2008 (2008) - Self - Guest
2008
Speechless (TV Movie documentary)
as
Self
2007
The Hills (TV Series)
as
Self
- Forgive and Forget (2007) - Self (uncredited)
2007
Infanity (TV Series documentary)
as
Self
- Ugly Betty (2007) - Self
2007
Becoming Ugly: A New Face for Television (Video short)
as
Self
2007
The View (TV Series)
as
Self - Guest
- Episode dated 3 May 2007 (2007) - Self - Guest
2007
Xposé (TV Series)
as
Self
- Episode #1.12 (2007) - Self
2007
13th Annual Screen Actors Guild Awards (TV Special)
as
Self - Nominee
2007
The 64th Annual Golden Globe Awards (TV Special)
as
Self - Audience Member (uncredited)
2007
The Ellen DeGeneres Show (TV Series)
as
Self - Guest
- Episode #4.81 (2007) - Self - Guest
2006
The Megan Mullally Show (TV Series)
as
Self - Guest
- Episode #1.21 (2006) - Self - Guest
Archive Footage
2016
Resident Evil: The Final Chapter
as
Matt
2012
Resident Evil: Retribution
as
Matt Addison
2007
The Beautiful World of Ugly Betty (TV Movie)
as
Daniel Meade
2007
The Beauty of Ugly Betty (TV Movie)
as
Daniel Meade
2004
Resident Evil: Apocalypse
as
Matt Addison
References
Eric Mabius Wikipedia
(Text) CC BY-SA