Dandakaranya is a spiritually significant region in India. It is roughly equivalent to the Bastar division in the Chhattisgarh state in the central-east part of India. It covers about 92,200 square kilometres (35,600 sq mi) of land, which includes the Abujhmar Hills in the west and the Eastern Ghats in the east, including parts of the Telangana, Chhattisgarh, Odisha, Maharashtra,and Andhra Pradesh states. It spans about 300 kilometres (200 mi) from north to south and about 500 kilometres (300 mi) from east to west. Dandakaranya roughly translates from Sanskrit to "The Jungle (aranya) of Punishment (dandakas").
Contents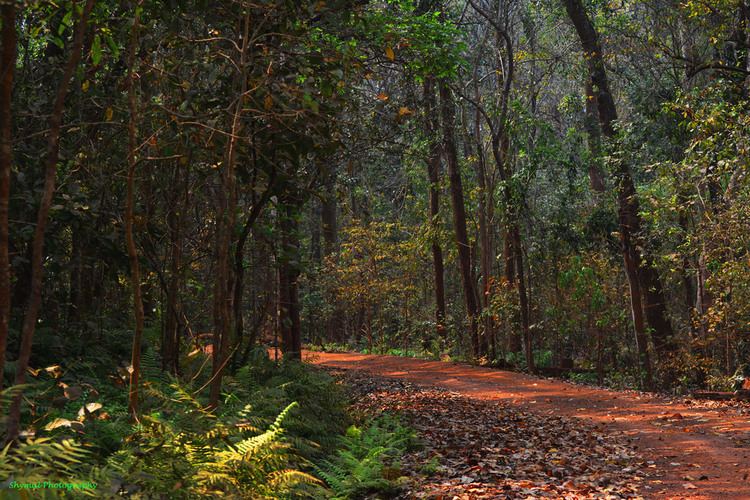 Kammanaina amma pata promo song dandakaranya movie r narayana murthy gaddar lakshmi madhavi
Etymology
Dandaka-aranya, means the Dandak forest, the abode of the demon Dandak. Dandaka (Sanskrit: दंडक, IAST: Daṃḍaka) is the name of a forest mentioned in the ancient Indian texts, such as Ramayana. It is also known as Dandakaranya, aranya being the Sanskrit word for "forest". It was the location of the Danda Kingdom, a stronghold of the Rakshasa tribes. It was a colonial state of Lanka under the reign of Ravana. Ravana's governor Khara ruled this province. It was the stronghold of the rakshasa tribes living in the Dandaka Forest. It is roughly the Nashik District, Maharashtra with Janasthana (Nashik city) as its capital. It was from here that the Rakshasa Khara attacked Raghava Rama of Kosala, who lived with his wife and brother at Panchavati (modern day Nashik), not far away.
This forest is the scene of many of Rama and Sita's adventures in Ramayana is described as "a wilderness over which separate hermitage are scattered, while wild beasts and Rakshasas everywhere abound."
In mythology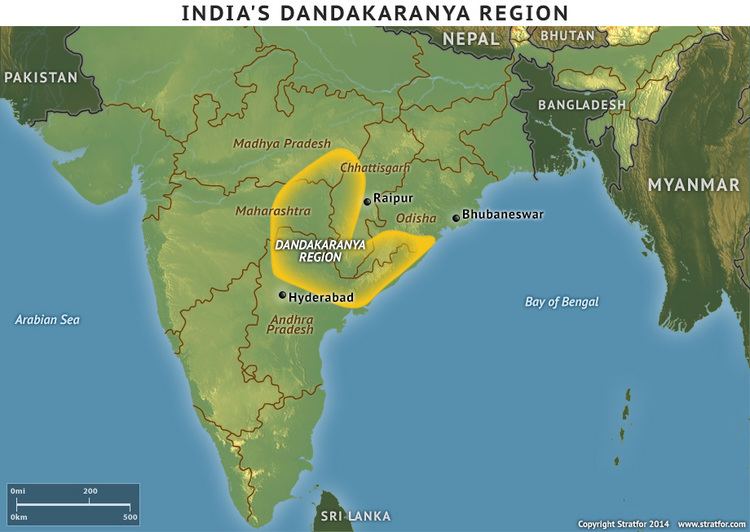 Dandakaranya is an important place in many Indian Hinduism religious tales. The Dandakaranya zone was the location of the turning point in the Ramayana, a famous Sanskrit epic. The plot for the divine objectives of the Hindu Trinity to uproot the rakshasa from the land was formulated here. According to the Ramayana, it was home to many deadly creatures and demons. Exiled persons resided here and sages had to cross it in order to reach the Vindhya Mountains. Rama, his wife Sita and his brother Lakshmana spent 14 years as exiles traveling around the region. Surpanakha met Lord Rama's brother Laxmana in this region, where she became infatuated with him. When he turned her down, Surpanakha had her brothers Khara and Dushan attack Rama, who killed them in the subsequent battle. This region has an average height of metres and lies mostly in the Indian state of Chhattisgarh.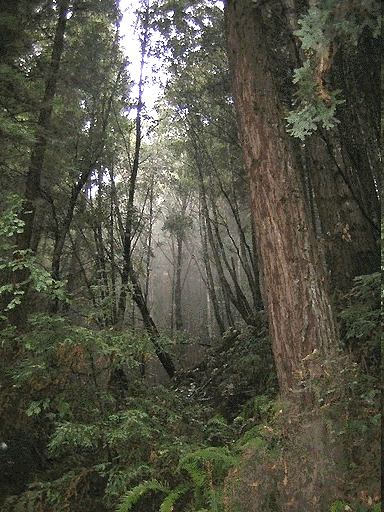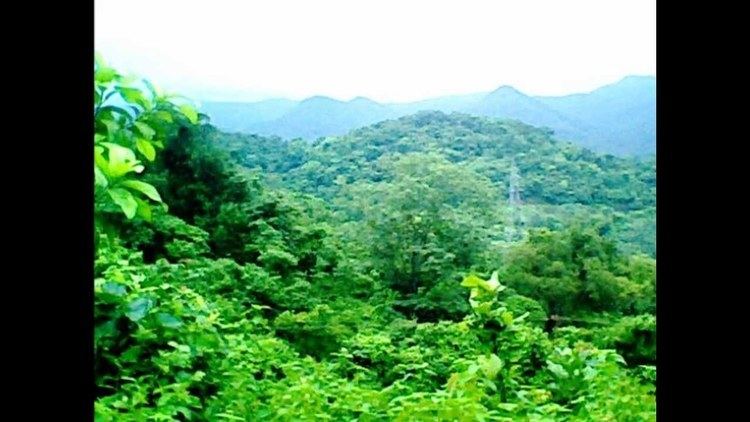 References
Dandakaranya Wikipedia
(Text) CC BY-SA