Name

Dana Brunetti





Role

Film producer







Born

June 11, 1973 (age 41)

Covington, Virginia




Occupation

Film Producer, Entrepreneur




Organizations founded

Trigger Street Productions




Nominations

Academy Award for Best Picture




Awards

Satellite Award for Best Motion Picture - Drama




Movies

Fifty Shades of Grey, The Social Network, Captain Phillips, 21, Fanboys




Similar People

Michael De Luca, Kevin Spacey, Scott Rudin, Sam Taylor‑Johnson, Kelly Marcel




Profiles




Twitter
Fifty shades of grey producer dana brunetti on success as a film producer
Dana Brunetti (born June 11, 1973) is an American film producer and social networking entrepreneur. He is the president of Kevin Spacey's production company, Trigger Street Productions. In 2016, he became the president of Relativity Media with Kevin Spacey taking on a chairman position.
Contents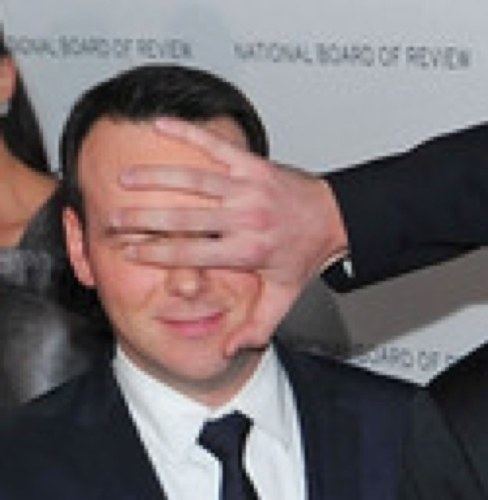 Brunetti has been nominated for two Academy Awards for producing The Social Network and Captain Phillips.
Early life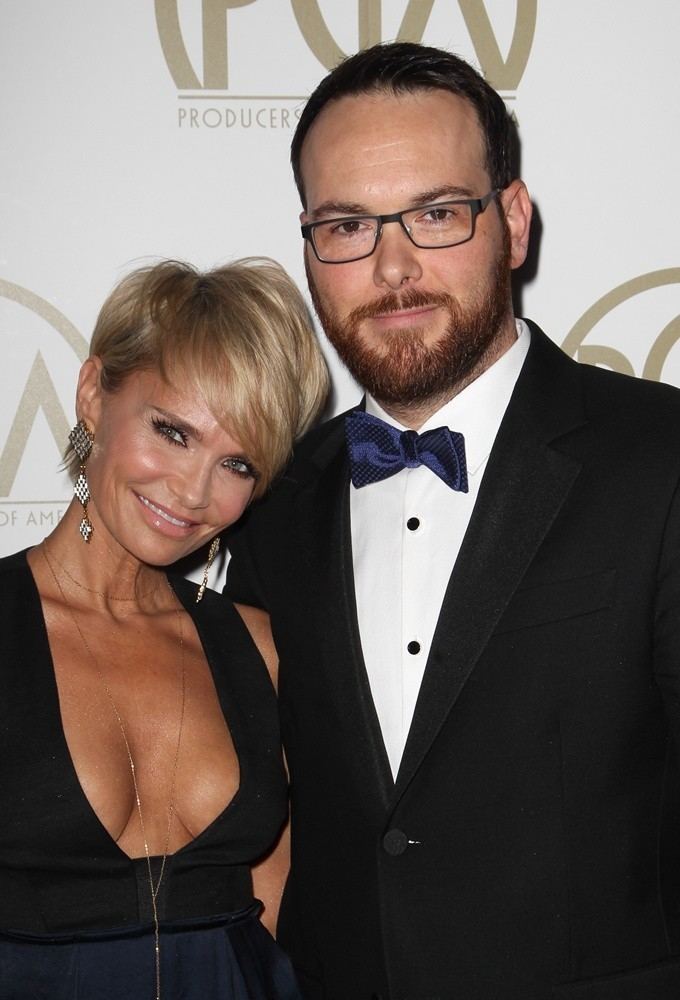 Brunetti grew up in Covington, Virginia, and attended secondary school at Alleghany High School. As a child, Brunetti delivered morning and evening editions of his local newspaper.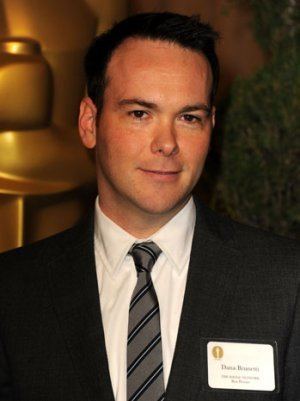 He joined the U.S. Coast Guard in 1992. During his enlistment, Brunetti moved to New York. He met actor Kevin Spacey through a chance introduction from a mutual friend while Brunetti was working at a start up digital wireless network company.
Early career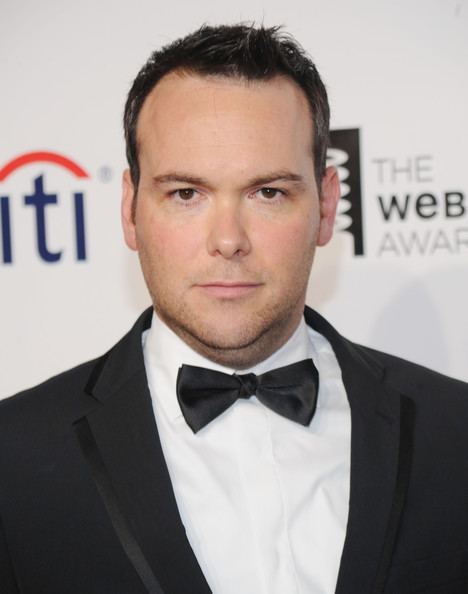 Shortly after that first introduction, Spacey hired Brunetti as his executive assistant. Brunetti worked with Spacey through several feature films, such as American Beauty (1999) and The Shipping News (2001).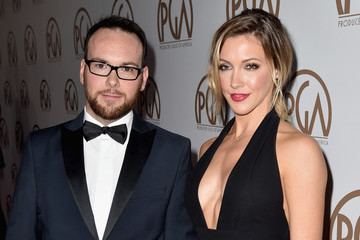 In 2001, Brunetti transformed Spacey's Trigger Street Productions TriggerStreet.com, originally the static homepage for TriggerStreet Productions, into a website platform for young filmmakers. The site enabled users worldwide to submit screenplays and short films for feedback from other members. It was one of the first large scale projects of its type. The transformation embodied Spacey's philosophy to, "send the elevator down," for creative and talented artists simply needing a chance in Hollywood. TriggerStreet.com was relaunched in 2002 as an early social media site, hosting member profiles, providing member ratings of submitted work and interactive forums. TriggerStreet steadily gained users resulting in it being named one of the top 50 best websites of 2004 by Time Magazine.
The site is now known as TriggerStreet Labs expanding to include short story submissions.
Soon after the launch of the new TriggerStreet.com, Brunetti embarked on his own successful producing career.
Producer
In 2002, Brunetti co-produced the documentaries Uncle Frank and America Rebuilds: A Year At Ground Zero through TriggerStreet. The controversial unreleased documentary Hackers Wanted was also part of the early film slate of the company.
In 2004, Spacey promoted Brunetti to President of TriggerStreet productions.
Brunetti's first feature film producing credit was as co-producer for Beyond the Sea (2004). His first full feature credit was Mini's First Time. He later produced the film The Sasquatch Dumpling Gang (2006). He also produced the Emmy-nominated Bernard and Doris.
Brunetti, a Star Wars fan himself, eagerly produced the Star Wars comedy Fanboys. The film was distributed by The Weinstein Company, and originally slated for release on August 17, 2007. However, after delays for re-shoots and disagreements over the film's final cut, the release for Fanboys was delayed until February 9, 2009. Brunetti discussed the film's struggles with The Weinstein Company in interviews on KCRW's The Business podcast and in The New York Times.
Brunetti's first major success was for 21 (2008), a film based on Ben Mezrich's New York Times best selling book Bringing Down The House. Produced on a budget of $35 million, the film went on to a worldwide gross of nearly $158 million.
Brunetti later produced Shrink and Casino Jack.
The Social Network
In early 2009, Brunetti teamed with Mezrich on an adaption of The Accidental Billionaires, which told the story of the founding of Facebook.com. The screenplay adaptation was written by Aaron Sorkin and directed by David Fincher.
In writing the book on the founding of Facebook, Mezrich was in touch with some of the founding members but not all. He was having trouble contacting Eduardo Saverin. To facilitate that meeting, Brunetti had a screening in Boston of the movie based Mezrich's first book and invited Saverin to that screening. At the party following the screening, the three of them spent time discussing Mezrich's work. A later screening of the film in Las Vegas resulted in Saverin and his friends again coming visit with Brunetti and Mezrich. Brunetti made sure to have Kevin Spacey attend the premiere and after party as well to ensure that their Facebook-related project would have all the momentum it needed.
The 14-page proposal by Mezrich resulted in a movie being sold to Sony that became The Social Network.
In 2011, The Social Network was nominated for 8 Oscars, including Best Picture, Music (Original Score), Actor in a Leading Role, Cinematography, Directing, Film Editing, Sound Mixing and Writing (Adapted Screenplay). Brunetti talked about The Social Network on KCRW's The Business Podcast.
Television
Brunetti and Kevin Spacey's Trigger Street Productions released their series, House of Cards, on Netflix in early 2013. The series was heralded as the first of many new series of its kind that would change the future of television. The entire 13-episode first season was released on Netflix simultaneously.
Spacey stars alongside Robin Wright, Kate Mara, Corey Stoll and Michael Kelly.
Reed Hastings, Netflix CEO, commented on the overwhelmingly positive reaction to the release of House of Cards by saying, "[it's] a very nice confirmation of the premise that over the next couple of years we can build something very important."
For his work as a producer on the show, Brunetti has earned two Emmy nominations for Outstanding Drama Series.
Recent projects
Brunetti produced Captain Phillips, which starred Tom Hanks and was directed by Paul Greengrass, which earned him his second career Academy Award nomination. In 2015, Brunetti and Michael DeLuca reunited to produce the 50 Shades of Grey film adaptation for Focus Features.
Digital media
In July 2011, at an event at the Talenthouse in Palo Alto, CA, Brunetti offered the audience his perspective on working on House of Cards and told the audience, "...Silicon Valley should start making content... Netflix creating original content is a game changer." Brunetti also told the audience that he thought Amazon, Hulu and Fandor would join Netflix in producing their own content, which would lead to subscription cable companies (like HBO) to offer a la carte content in the next 5 years. In May 2012, Amazon announced plans to create original content. Hulu also announced similar plans in 2012. In August 2012, HBO began a la carte subscriptions for their service in Norway. In early 2013, Verizon unveiled plans to offer cable channels a la carte to consumers.
He told an audience in September 2012 that web video will "destroy networks and conglomerates as we know it."
In 2014, Brunetti sat down with former Facebook executive Randy Zuckerberg for an interview at SXSW Film Festival about the future of media, personal branding online, and how Hollywood and Silicon Valley continue to converge. On the subject of crowdfunding, Brunetti suggested it was "a genius idea that's gotten a little out of hand...I think it's wrong when people like Zach Braff or Spike Lee utilize that same service to fund their films when they already have access," he added. "I think it overshadows the little guys who actually need the funding."
Personal life
Brunetti is an aviation buff and flew several times on the Concorde before it was decommissioned. His brother Erik Brunetti is founder of FUCT clothing.
Filmography
Fifty Shades of Grey (2015)
Fifty Shades Darker (2017)
Fifty Shades Freed (2018)
References
Dana Brunetti Wikipedia
(Text) CC BY-SA