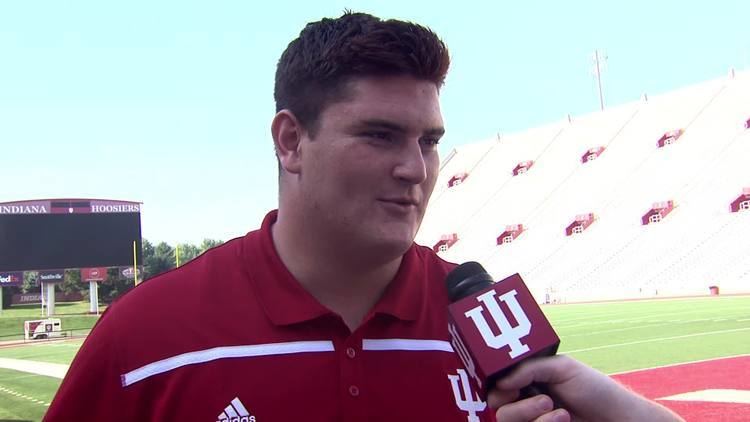 Feeney was a one-year letterman in volleyball and four year letterman for the Carl Sandburg High School Eagles football team, where he was named team MVP in his junior year, playing on both the offensive and defensive lines.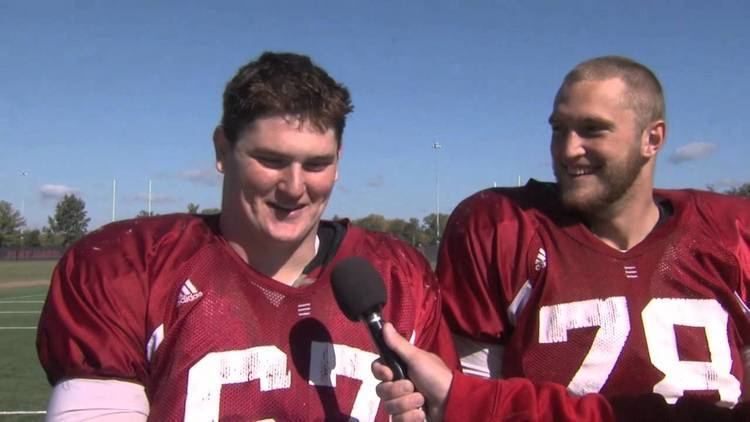 Feeney received offers from Illinois and Western Michigan, but committed to Indiana in the summer of 2011.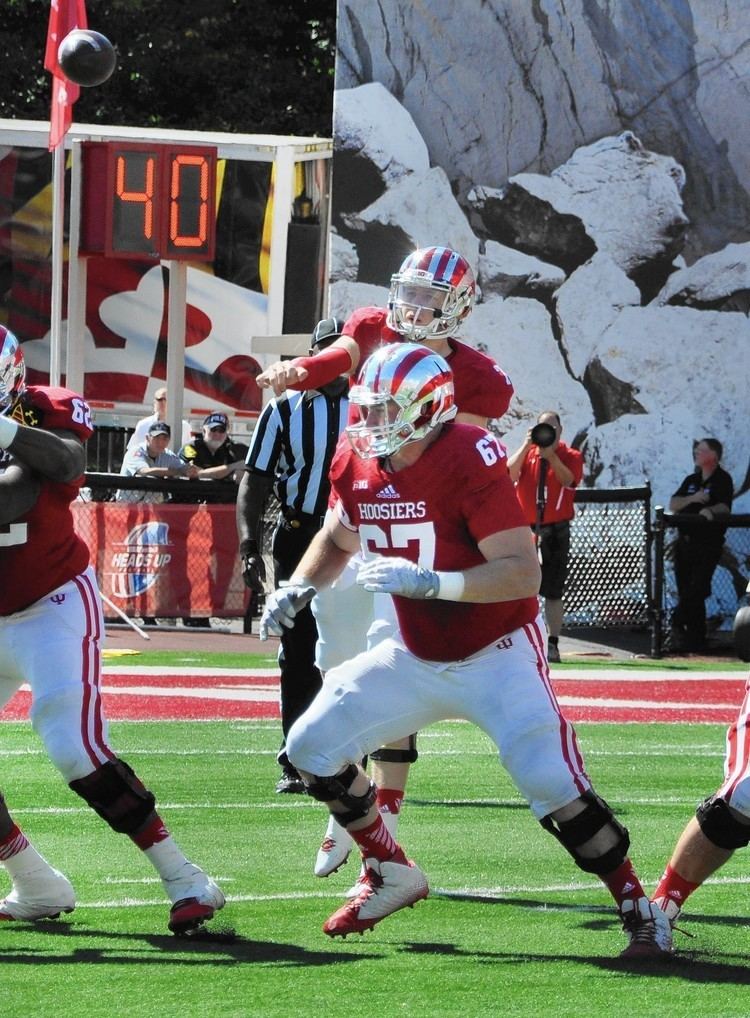 Feeney set records in his freshman year in 2013, by starting all 12 games and earned honorable mention All-Big Ten honors at right guard, and did not allow a single sack all season. He suffered a Lisfranc fracture during a scrimmage that would cause him to miss the entire 2013 season. Feeney was redshirted to maintain three years of eligibility.
Feeney returned in 2014 to what ESPN termed "the B1G's most underrated position group". He started all 12 games in a year where Indiana set program single-season records with 3,163 rushing yards, led by 2,036 yards from Heisman candidate Tevin Coleman.
Ahead of his redshirt junior season in 2015, Feeney was named to the Lombardi Award and Outland Trophy watch lists. At the end of the season, Feeney earned consensus first team All-American honors from ESPN, CBS Sports, the Associated Press and Sports Illustrated.
Prior to the start of the 2016 season, Feeney announced he would be returning for his senior year. On September 10, 2016, Feeney suffered a concussion while playing against Ball State. Feeney would be medically cleared to return to action prior to the Hoosiers game against Maryland on October 29, 2016. On November 30, 2016, Feeney was named First Team All-Big Ten. At the end of the season, Feeney earned his second All-American Team honors by the Associated Press.
In June 2016, Feeney was labelled the "best interior offensive lineman" prospect for the 2017 NFL Draft by NFL analyst Lance Zierlein. He was drafted by the Los Angeles Chargers in the third round (71st overall) of the 2017 NFL Draft. On June 2, 2017, Feeney signed a 4-year contract worth $3.7 million, with a $924,632 signing bonus.
Dan is the son of Tony and Kim Feeney, has a loving sister Shannon Feeney and has previously volunteered at bible school and Erin's Walk For Change.
He is a "die-hard" fan of the Chicago Bears.