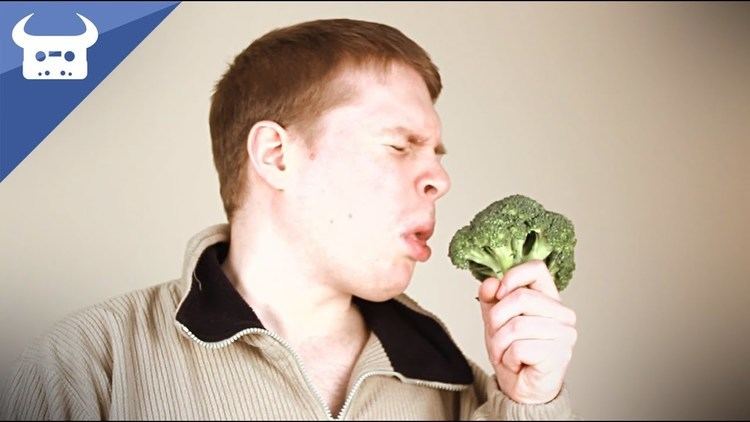 Dan Bull has released songs on subjects such as digital rights, the music industry, and gaming. Bull's actions have gained attention, specifically from the TalkTalk Group who requested to team up with him against the Digital Economy Bill.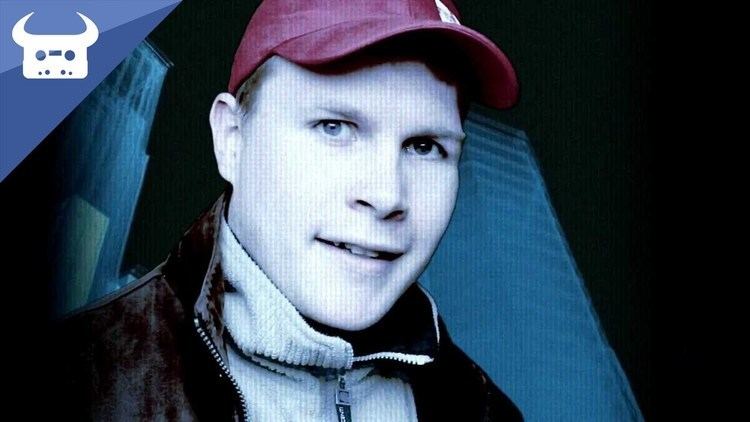 Bull has acquired many of his fans through the creation of gaming raps, ranging with the subgenres nerdcore, political and comedy hip hop. He has created songs about The Elder Scrolls IV: Oblivion, Grand Theft Auto V, Minecraft, BioShock Infinite, Tomb Raider, Dishonored, Overwatch, Assassin's Creed, Star Wars: The Old Republic, Modern Warfare, Mass Effect, League of Legends, Skyrim, Diablo, Batman: Arkham Asylum, and Borderlands 2, among others. The Minecraft Creeper Rap is currently his most popular video, with over 19 million views. He was briefly partnered with Machinima, however due to a dispute he now uploads videos independently. He also recorded the theme song for popular YouTuber Nerd³, as well as making a recent appearance with British gaming group, The Yogscast, with the song "Kicky Kicky Flow" (a rap about Simon Lane and Lewis Brindley), and InTheLittleWood rap (a rap about Martyn Littlewood, another Yogscast member).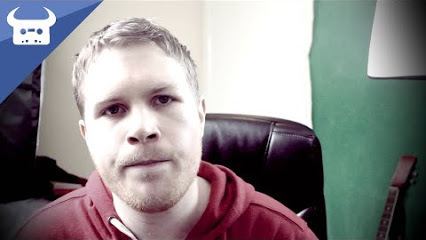 Safe tells the story of a man, who undergoes problems in his life, such as love and loss, as demonstrated in the song "Cut" and changing of society in the song "Thistopia". The man then has more problems, and tries committing suicide. The album generally follows the path of the man's story, yet it contains some less related songs, such as "Afterlife", about Dan's lack of faith in God and just commenting on the physiological aspect of death.
Bull announced via his blog that the upcoming album would be available in early 2011. Stating that: "It's going to be a continuation of the narrative of my first album, but will have a very different feel and mood overall." The album focuses on topics such as medical recovery, war, love, Asperger's syndrome, alcoholism, and pride. Face was released in December 2011. The 12-track album includes ten brand new songs as well as the 2010 tracks America and John Lennon.
Dan Bull announced via his website that he was aiming to get into the UK and Global charts with his new track "Sharing is caring." He offered it on iTunes, Play.com, Amazon and on torrent via The Pirate Bay. To people who bought all 10 versions of his track, they would be thanked in a music video of his, given that they notify him with sufficient proof. The lyrical content in the different versions of his track were targeted at popular social networking sites, Facebook, Twitter. and Google+. He also offered the instrumental by itself, an a cappella, and remixes of each track. The Animal Circus remix reached the top of the Reggae charts on Amazon UK, and second place in the World category.
In January 2013, Bull announced that he was at work on his third studio album, and that it would be a slight departure from the sound and themes of his previous LPs. "The Garden" and was released on 31 August 2014. The album features guest appearances from Joey Gzus and long-time collaborator Beit Nun.
In 2014, Bull portrayed a depiction of Jack the Ripper in an episode of the YouTube series Epic Rap Battles of History. Bull later returned to the Epic Rap Battles in 2016 performing a depiction of Winston Churchill.
On 27 March 2015, he released his fourth album, Bullmatic. It is Bull's re-imagining of Nas' classic 1994 album Illmatic: for example, Nas' "N.Y. State of Mind" is re-imagined as "U.K. State of Mind". Bull also voiced Minstrel in the 2015 indie game, Volume.
On 29 June 2015, Dan teamed up with Beit Nun, to release their long awaited collaborative EP, Brandy Night. Brandy Night is a loose-concept project, which from start to finish, follows the various moods and emotions of an evening of heavy drinking. Brandy Night is also an ode to their mutual favourite tipple, and also what inspired the concept of the EP, 9 years before its eventual release. The EP is limited to 6 tracks, and features Danae Segovia.
On 13 January 2017, Dan released his fifth album, Hip Hop Hooray. It features comedy songs, such as Rugbuggery and Wiggly Willy, as well as serious life stories such as I Hurt Myself and I'm Going to be a Daddy.
Safe (2009)
Face (2011)
Generation Gaming (2013)
Generation Gaming II (2014)
The Garden (2014)
Generation Gaming III (2014)
Generation Gaming IV (2015)
Generation Gaming V (2015)
Bullmatic (2015)
Brandy Night [alongside Beit Nun] (2015)
The Life of Pablo (2016)
Hip Hop Hooray (2017)
Dear Lily (2009)
Doorways (2009)
Free Gary (2009)
Generation Gaming (2009)
Dear Andy (2010)
Dear Mandy (2010)
Death of ACTA (2010)
Dear Auntie (2010)
Wikileaks and the Need for Free Speech (2010)
SOPA Cabana (2011)
Dear Microsoft (2011)
Bye Bye BPI (2012)
A Portrait of The Autist (2013)
Kicky Kicky Flow ft. The Yogscast (2013)
Hey There NSA ! (2014)
Dungeon keeper (2014)
Fuck Content ID (2014)
The NSA Hate This Song :)* (2014)
Tony Benn (2014)