Covid-19
Damond Micheal Jiniya




Poets and Madmen




Musician




Vocalist





Rock, Hard Rock




Damond Jiniya




Palm Springs, USA




1978–present





December 16, 1974 (age 41) Palm Springs, California, USA (

1974-12-16

)


Johnny Lee Middleton, Jeff Plate, Jack Frost, Jon Oliva, Chris Caffery




vocals, guitar, piano




Savatage (2001 – 2002)



Damond Jiniya is an American vocalist and lyricist. He was born December 16, 1974, in Palm Springs, California. His most notable work was fronting the prog metal band "Savatage" (2000–2003). Damond also achieved international notoriety with his electro-metal band "Diet of Worms" (1997–2004). He recorded with "Lover of Sin" (Christian Death) in 2003. Damond has performed at festivals such as "Wacken Open Air" (DE), "Graspop" (BE), "Gods of Metal" (IT) and the "Dracfest" UK. He has been featured worldwide in publications such as NME (U.K), Metal Edge (U.S.A), Rock Hard (DE), Metal Maniacs (U.S.A), Aardschok (NL) and most recently Roadie and Crew (Brazil).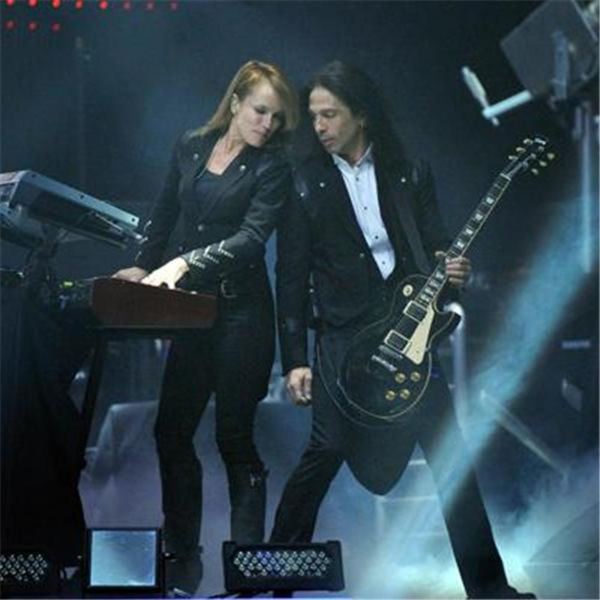 Damond was born in Palm Springs, California Dec 16th, 1974. He comes from a family of performers. His grandmother, mother, sister and niece all sing professionally. His mother was a country singer. He joined his mother onstage at age 2 and became part of her show. Damond traveled the U.S.A. extensively with her throughout most of his childhood living in New Hampshire, Tennessee, Washington, Arizona, Nevada and Florida. He put his first band together at age 12 in Nashville TN.
Damond founded Diet of Worms with guitarist, producer Juan "Punchy" Gonzalez in 1996. They recorded a demo entitled "Diet of Worms" The demo was well received by critics and fans alike. The duo quickly went on the road with acts such as Godhead (band), Mortiis, Switchblade Symphony and Christian Death touring the U.S. Canada, Mexico and Europe (1997–2003) DOW became a trio in 1998 adding Christian Death drummer Steven "Divine" Wright. The band played their last show in Haarlem, NL in 2003. Diet of Worms disbanded in 2004 citing personal differences. DOW recorded 3 studio albums and 1 ep.
"Diet of Worms"(1996)
"To Thine Own Self"(1997)
"the Aquarius"(1999)
"Tantrumland"(2004)...
.
Damond joined Savatage in late 2000 after the departure of their former lead vocalist Zachary Stevens. Damond traveled extensively with Savatage to support their 2001 release "Poets and Madmen". The band headlined in Europe, Brazil, and the U.S.A. They also played/headlined festivals with, Suicidal Tendencies, Megadeth, W.A.S.P., Bruce Dickinson, Living Colour, Motörhead etc. In 2001 they opened for Judas Priest in Europe on their "Demolition" tour. There were immediate plans to record a follow up record, but Savatage went on indefinite hiatus in 2003 and the album was never recorded.
After his departure from Savatage, Damond briefly took up acting. He starred in a low budget independent film called "Chasing the Tiger" with Jennifer Karnes. He released his fifth studio album called "the Neglected" in 2005. In 2006 Damond released "Starclone". In 2008 he released "Nebulas on Doomsday". It is rumored that he will be releasing his 8th recording "Dream the Snake" in 2012. Damond was recently featured on blabbermouth.com and Roadie and Crew magazine (Brazil) 2011. He mentioned that he was working on two books including a biography and a fictional piece. He has also worked as a successful vocal coach since 2000
Diet of Worms (1996)
To Thine Own Self (1997)
Aquarius (1999)
Tantrumland (2004)
the Neglected (2005)
Starclone (2006)
Nebulas on Doomsday (2008)
Herman/Nebula (2014)
Black Sunshine 2 (Cleopatra Records)
1er. Festival Oscuro (Dilemma Records MX)
Damond Jiniya Wikipedia