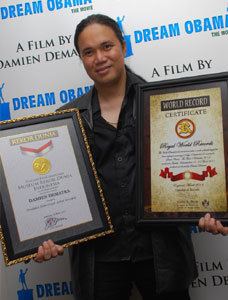 As a photographer, he received two of the highest achievements in photography: 'Fellowship in Portraiture and Art Photography' from the Master Photographer Association and many international rewards, such as 'International Master Photographer of the Year'.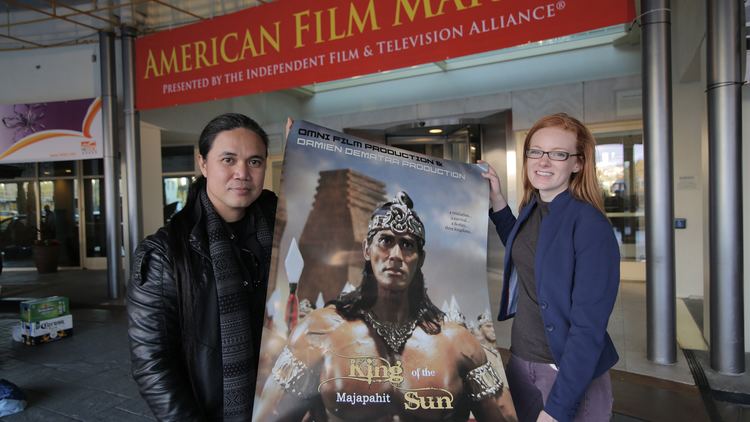 As a painter, Damien Dematra has produced thousands of sketches and paintings, among them 365 paintings painted in just one year.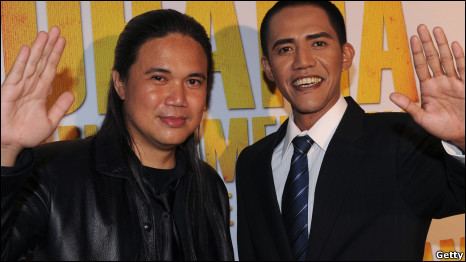 His profile and works have been published by international media such Time, CNN, The Wall Street Journal, BBC, AP, AFP, Reuters, USA Today, ABC, NBC, New York, Forbes, Washington Post, Los Angeles Times, Channel NewsAsia, Al Jazeera TV, NHK Japan, KBS (Korea), TV 3 Malaysia, Iran TV, etc.
His novels in Indonesian that have been published are: Letters to God (with people living with lupus), Mahaguru (2nd trilogy of 'New York'), Samawi (2nd trilogy of 'Moon above Ka'bah'), Obama & Pluralism, Dear President Obama, Messages to President Obama, Moon above Ka'bah, New York (1st trilogy), Obama & Me, They Said I'm a Kafir, Mom, I Have to Go, A Dozen Ramadhan a Year, You Burn I Burn, Yogyakarta, Obama from Asisi, L4 Lupus, When I Touch the Sky, The Arrow, Little Obama, The Kampung Boy — a novel based on the life of Buya Ahmad Syafii Maarif, who received a distinguished award from Ramon Magsaysay Foundation, Filipina, One Million Prayers for Gus Dur, One Million Hearts for Gus Dur, Apparently I'm a Muslim, [inspired by music group Debu (originated from the music group Dust on the Road, USA)], In the Name of Allah I Became A Terrorist, God Please Don't Let Us Apart, Soul mate, Angels of Death, If Only I Could Hear. Two of his novels that go by other names are The Deadly Dance (by Katyana) and I Can't Walk Alone (Mark Andrew).
His coming novels soon to be published are Ibrahim (3rd trilogy of New York), Jihad (3rd trilogy of Mahaguru), The Death of Sasi and the Life of Amai, Pluralism Mob, I Am Who I Am - The story of Dorce, In the Name of Allah, my Son Became a Terrorist (will be filmed), Kartosoewirjo: a Hero or Terrorist? (a historical novel), Gus Dur, The 10th Sunan — a comparison novel, Gus Dur and the Quirky Heroes in an Upbeat Land — a satire, The Wild Woman in Burqa, The Last Bus, and When God is Playing.
He is the initiator and the national coordinator of the Pluralism Care Movement and also the chairman of the National Writing Movement group in Indonesia.
Damien currently holds 13 world records, among them are: as the fastest writer in the world, writer with fastest novel published, fastest photographer in the world, fastest painter in the world, writer of the thickest book in the world, fastest feature movie production in history from script writing to premiere in 9 days 17 days and 45 minutes.
Damien won hundreds of international awards at various competition & film festivals in the USA, Europe, and Asia, including best director and best screenplay.
In year 2011, he established International Film Festivals for Peace, Inspiration, and Equality (IFFPIE). In the following years, he established International Film Festival for Environment, Health, and Culture (IFFEHC), International Film Festival for Comedy, Romance, and Musical (IFFCRM), and International Film Festival for Spirituality, Religion, and Visionary (IFFSRV), and become the directors of the festivals. [9] He is also the founder and director of International Peace Ambassadors (IPA).
In year 2013, Dematra established a festival alliance program, called FFA (Film Festivals Alliance) dedicated for all filmmakers.
In late 2013, he received a statue and award from King of Kutai Mulawarman for his contribution to world peace.