Map of Dalarna County
Dalarna County (Dalarnas län) is a county or län in middle Sweden. It borders the counties of Uppsala, Jämtland, Gävleborg, Västmanland, Örebro and Värmland. It is also bordered by the Norwegian counties of Hedmark and Sør-Trøndelag in the west. The capital is Falun.
Contents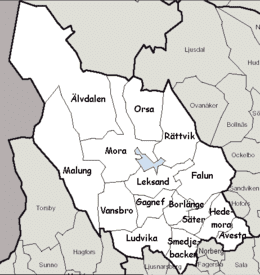 The term Dalarna County is mainly used for administrative purposes, being further subdivided into municipalities (kommuner). Dalarna County virtually encompasses the historical province Dalarna (literally, "the valleys"), that deals with history and culture of the area.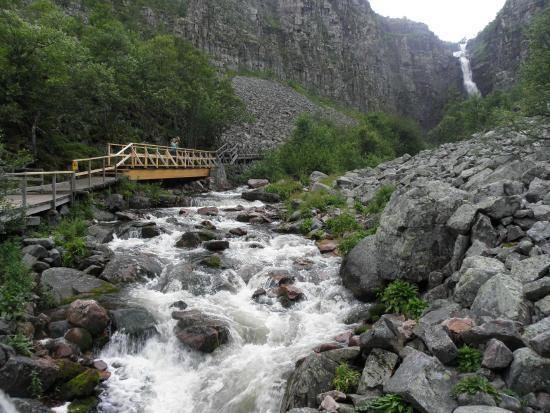 Ice fishing dalarna county sweden
Dalarna county sweden with the ibis cycles enduro race team
History
In older times, Dalarna was periodically part of the territory ruled by the governor of Västerås Castle. The 1634 Instrument of Government led to the creation of a county covering Dalarna with its own County Governor. The Kopparbergs län (literally Copper Mountain County) was finally created by royal decree in 1647. In 1997, the name of the county was changed to Dalarna County.
Administration
The main aim of the County Administrative Board is to fulfil the goals set in national politics by the Riksdag and the Government, to coordinate the interests and promote the development of the county, to establish regional goals and safeguard the due process of law in the handling of each case. The County Administrative Board is a Government Agency headed by a Governor. See List of Dalarna Governors.
Politics
The County Council of Dalarna or Landstinget Dalarna primarily handles health care and public transportation.
After the Swedish general election in 2014, the Dalarna County council are represented by the following political parties:
Municipalities
Main article: Municipalities of Dalarna
Älvdalen
Heraldry
The Dalarna County inherited its coat of arms from the province of Dalarna. When it is shown with a royal crown it represents the County Administrative Board.
References
Dalarna County Wikipedia
(Text) CC BY-SA