Covid-19
1






Ramsau am Dachstein, Austria




2,700 metres (8,900 ft)




2,057 metres (6,749 ft)




5 total (1 Cable Car, 1 Double Seat chairlift, 3 Tow Lifts)


http://www.planai.at/dachstein/
Dachstein Glacier is a glacier located above the town of Ramsau am Dachstein in Austria. Snow is at the top of the glacier throughout the year. However snow is soft in summer. This mountain is located south of Salzburg. The train stops at Schladming and from there is a bus to the village below the Dachstein.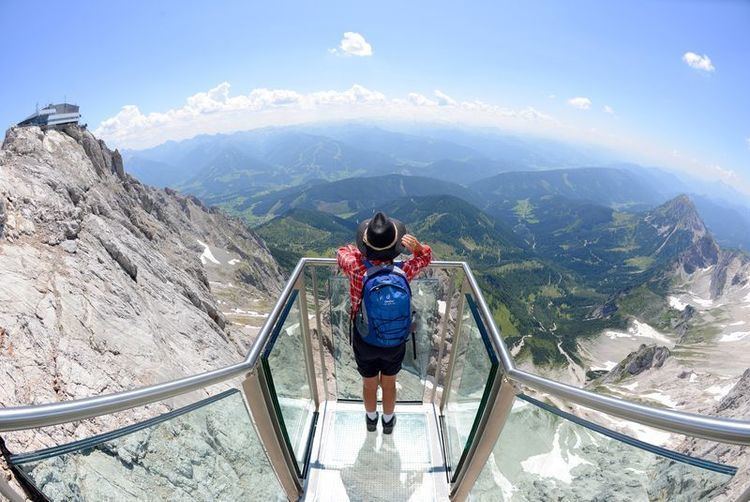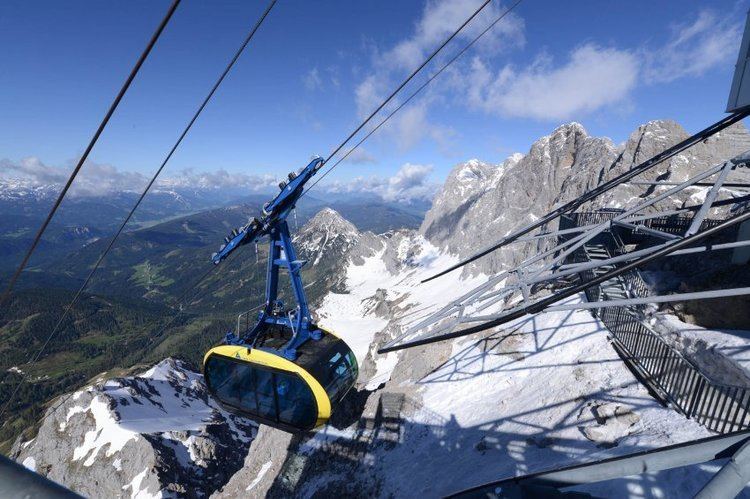 The Dachstein is a popular ski area that remains snow-covered for much of the year. Descents are between 2,700 m and 2,264 m, it has three drag lifts and one two-seater chairlift, as well as the cable car to take people up to the glacier.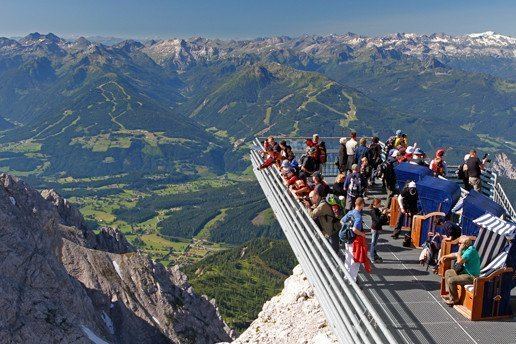 There are private houses that offer a place to stay for the night at the base of the Dachstein Mountain. They have signs that say "Zimmer Frei". They give rolls and coffee or tea for breakfast.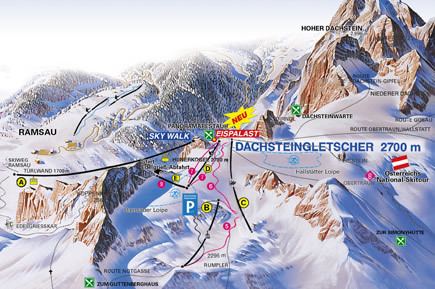 The glacier hosts a number of ski tours. The tour that crosses over the mountain into Obertraun has been named Austria's National Ski Tour.
The mountain station of the cable car has an observation platform and a glacier experience attraction named Icepalace.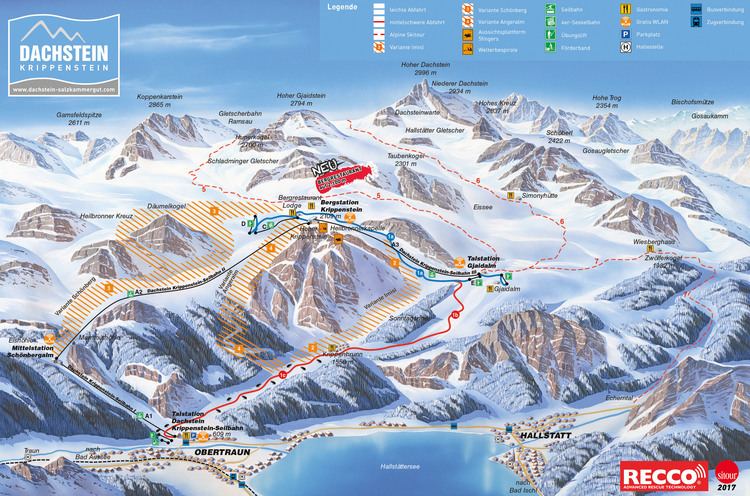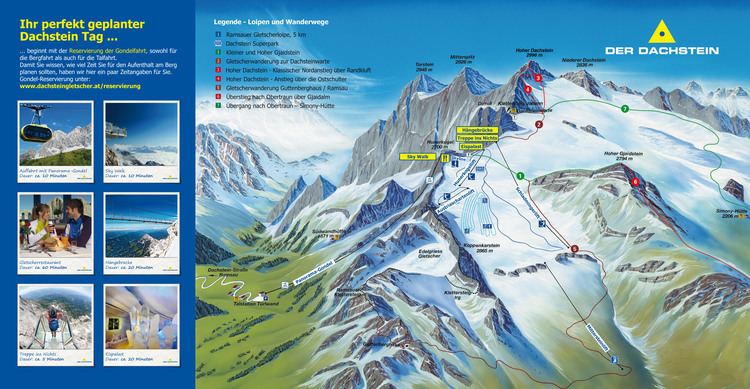 Dachstein glacier Wikipedia