Occupation

Actress




Name

Cynthia Lynn





Role

Actress




Known for

Hogan's Heroes





Full Name

Zinta Valda Ziemelis




Born

April 2, 1936 (

1936-04-02

) Riga, Latvia


Similar

Sigrid Valdis, Kenneth Washington, Howard Caine




Died

March 10, 2014 (aged 76) Los Angeles, California, U.S.
Linkonly3 13 14 rip cynthia lynn 76 hogan s heroes search fraulein helga colonel klink lisa
Cynthia Lynn (born Zinta Valda Ziemelis; April 2, 1936 – March 10, 2014) was an American actress.
Contents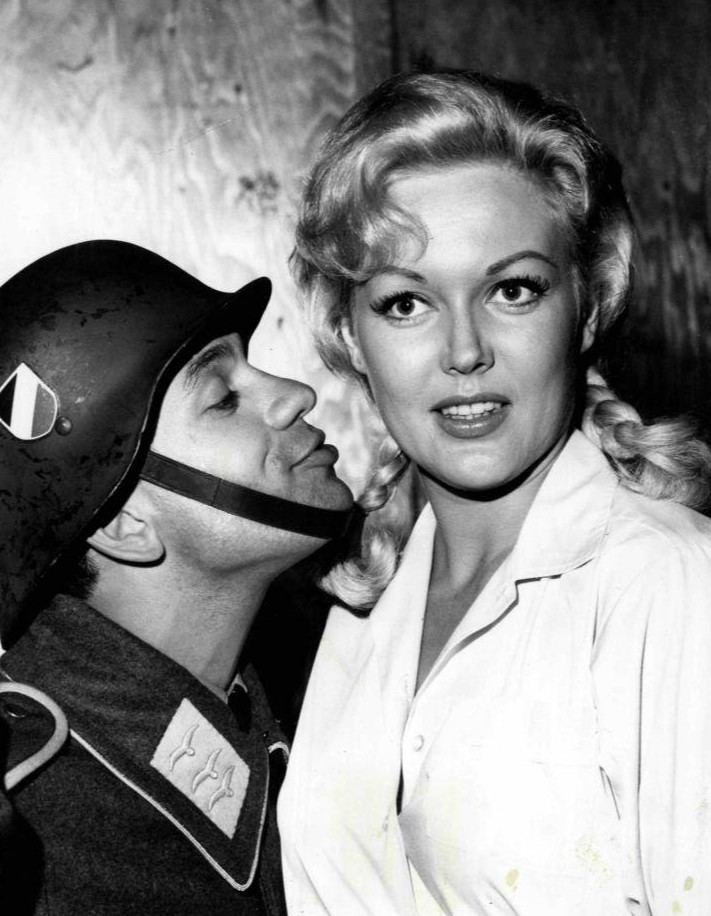 Early life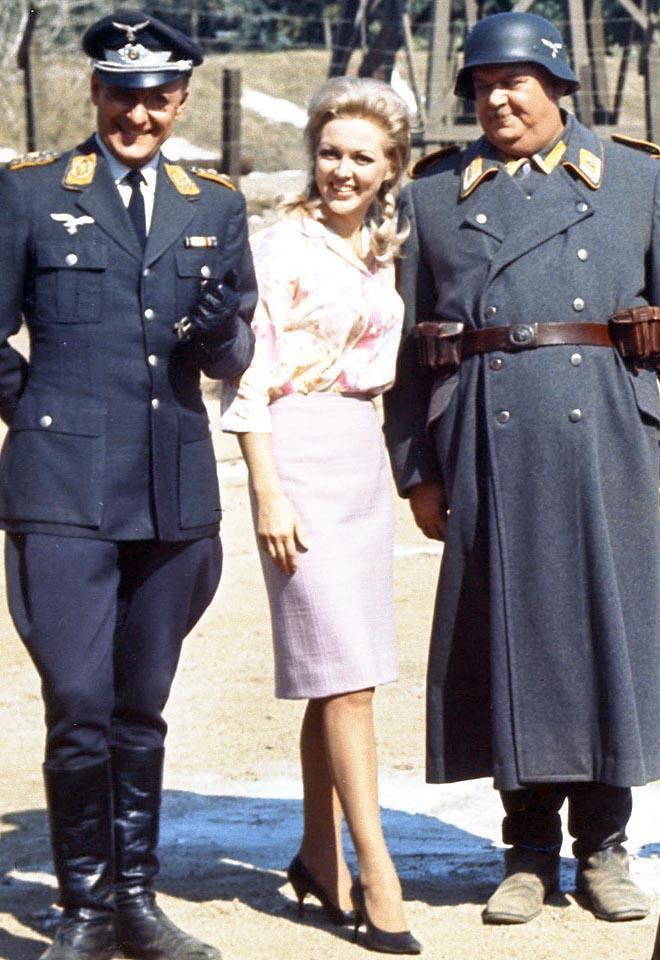 Lynn was born in Latvia as Zinta Valda Ziemelis. She and her mother fled in 1944, eventually arriving in the United States in 1950.
Career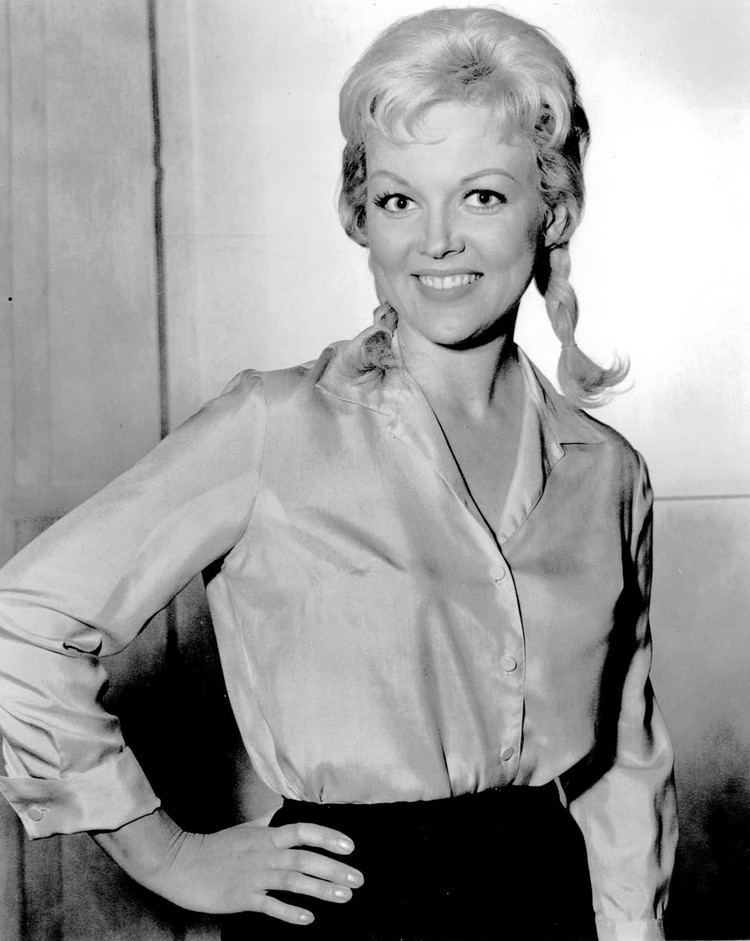 Lynn is best known as "Fräulein Helga" in Hogan's Heroes during the first season (1965–1966). She returned to the series in the 1968 and 1971 episodes, "Will the Blue Baron Strike Again" and "Easy Come, Easy Go", respectively. Her last acting role was in 1975 in an episode of Harry O.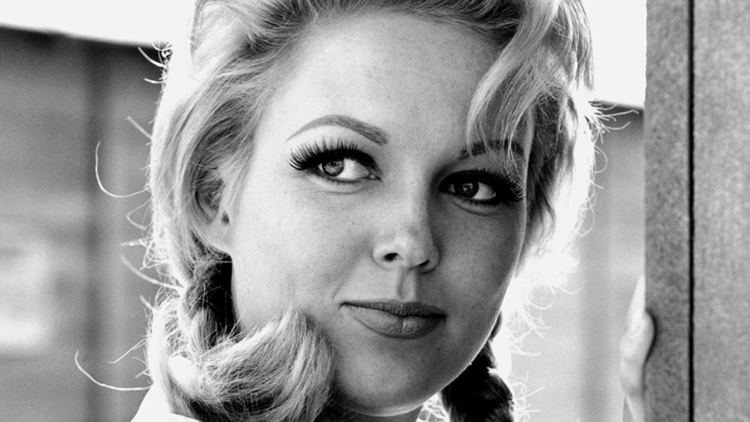 Lynn wrote an autobiography, Escape to Freedom, with the assistance of Edward Ansara.
Death
Lynn died on March 10, 2014, at age 77, from multiple organ failure after being stricken with hepatitis. She is survived by her daughter with Marlon Brando, Lisa Brando.
Filmography
Actress
1975
Harry O (TV Series)
as
Chick
- Sound of Trumpets (1975) - Chick
1974
The Six Million Dollar Man (TV Series)
as
Fraulein Krueger
- Dr. Wells Is Missing (1974) - Fraulein Krueger
1973
Love, American Style (TV Series)
as
The Nurse (segment "Love and the Baby Derby")
- Love and the Baby Derby/Love and the Burglar Joke/Love and the Favorite Family (1973) - The Nurse (segment "Love and the Baby Derby")
1972
Mission: Impossible (TV Series)
as
Lucille
- Double Dead (1972) - Lucille
1965
Hogan's Heroes (TV Series)
as
Helga / Eva / Girl at Party with the Baron
- Easy Come, Easy Go (1971) - Eva (uncredited)
- Will the Blue Baron Strike Again? (1968) - Girl at Party with the Baron (uncredited)
- Request Permission to Escape (1966) - Helga
- The Flame Grows Higher (1966) - Helga
- The Assassin (1966) - Helga
- The Prince from the Phone Company (1966) - Helga
- Psychic Kommandant (1966) - Helga
- How to Cook a German Goose by Radar (1966) - Helga
- The 43rd, a Moving Story (1966) - Helga
- It Takes a Thief- Sometimes (1966) - Helga
- The Gold Rush (1966) - Helga
- Happy Birthday, Adolf (1966) - Helga
- Anchors Aweigh, Men of Stalag 13 (1965) - Helga
- Reservations Are Required (1965) - Helga
- Oil for the Lamps of Hogan (1965) - Helga
- Hogan's Hofbrau (1965) - Helga
- Happiness Is a Warm Sergeant (1965) - Helga
- Go Light on the Heavy Water (1965) - Helga
- Movies Are Your Best Escape (1965) - Helga
- German Bridge Is Falling Down (1965) - Helga
- The Flight of the Valkyrie (1965) - Helga
- The Late Inspector General (1965) - Helga
- Hold That Tiger (1965) - Helga
- The Informer (1965) - Helga
1970
The Odd Couple (TV Series)
as
Inga
- The Blackout (1970) - Inga
1969
Gidget Grows Up (TV Movie)
as
Dispatcher
1967
Mr. Terrific (TV Series)
as
Dashinova
- Fly, Ballerina, Fly (1967) - Dashinova
1965
The Farmer's Daughter (TV Series)
as
Hilda Bjorn
- Nej, Nej, a Thousand Times, Nej (1965) - Hilda Bjorn
1964
Honeymoon Hotel
as
Mrs. Christopher (uncredited)
1963
Dr. Kildare (TV Series)
as
Fraulein Goschen
- Ship's Doctor (1963) - Fraulein Goschen
1963
The Eleventh Hour (TV Series)
as
Marla
- Beauty Playing a Mandolin Underneath a Willow Tree (1963) - Marla
1962
Surfside 6 (TV Series)
as
Miss Knox
- Dead Heat (1962) - Miss Knox
Self
1998
E! True Hollywood Story (TV Series documentary)
as
Self
- Bob Crane (1998) - Self
1966
Girl Talk (TV Series)
as
Self
- Episode dated 16 November 1966 (1966) - Self
1961
The Bob Hope Show (TV Series)
as
Self - Hollywood Deb Star
- Danny Thomas, James Garner, Nancy Kwan (1961) - Self - Hollywood Deb Star
References
Cynthia Lynn Wikipedia
(Text) CC BY-SA