Area(s)

Writer




Role

Writer




Name

Cullen Bunn




Children

Jackson Bunn




Spouse(s)

Cindy Bunn









Notable works

Deadpool Kills the Marvel Universe The Damned The Sixth Gun




Books

Deadpool Kills the Marvel Universe




Nominations

GLAAD Media Award for Outstanding Comic Book




Similar People

Rick Remender, Dalibor Talajic, Jason Aaron, Jeff Lemire, Matt Fraction




Profiles




Twitter
Writing young adult fiction with cullen bunn crooked hills
Cullen Bunn is an American comic books writer, novelist, and short story writer. He grew up in rural North Carolina.
Contents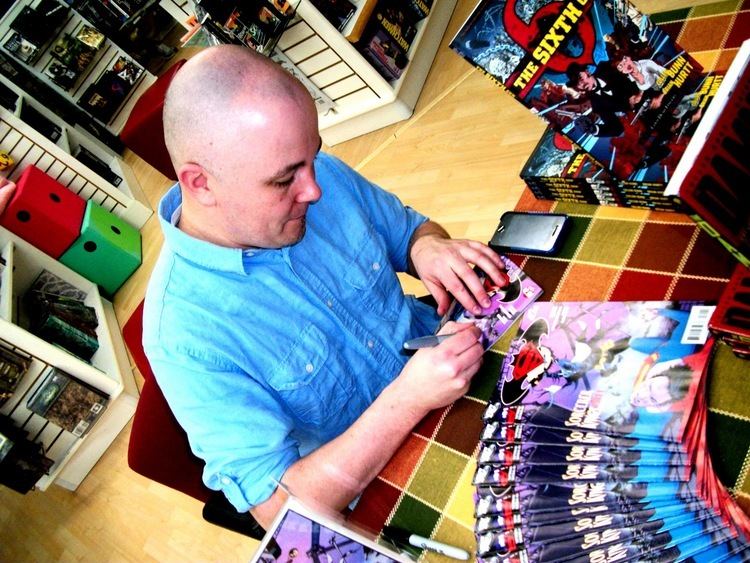 He is best known for his work on comic books such as his Uncanny X-Men and various Deadpool miniseries for Marvel Comics, and his creator-owned series The Damned and The Sixth Gun for Oni Press, as well as his middle reader horror novel Crooked Hills, and his short story work collection Creeping Stones & Other Stories. As of early 2016, Bunn writes Uncanny X-Men, and Deadpool & The Mercs for Money for Marvel, The Sixth Gun and Hellbreak for Oni Press, and Harrow County for Dark Horse.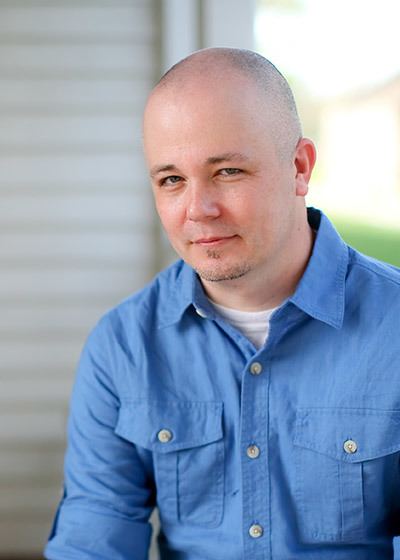 Comic book jones welcomes writer cullen bunn pt 1
Career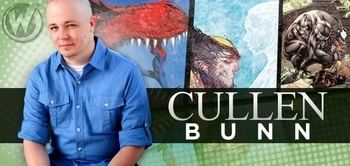 Bunn's noir/horror comic, and first collaboration with Brian Hurtt, The Damned, was published in 2007 by Oni Press. The sequel, The Damned: Prodigal Sons, was released in 2008. In 2010 Oni Press premiered Bunn's series, The Sixth Gun, which continues to the present day.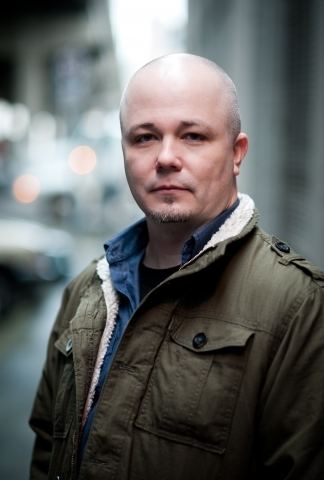 In 2011, Oni Press published Bunn's original hardcover graphic novel, The Tooth. That same year, Earwig Press/Evileye Books published Bunn's middle reader horror prose series Crooked Hills. He also was one of the writers in Marvel Comics' crossover storyline that year, "Fear Itself". He wrote the tie-in book Fear Itself: The Black Widow, which received mostly positive reviews, and later wrote two issues of The Fearless, a spinoff published after the conclusion of "Fear Itself" that also received positive reviews. In November of that year, Lion Forge Comics published Bunn's digital comic, Night Trap.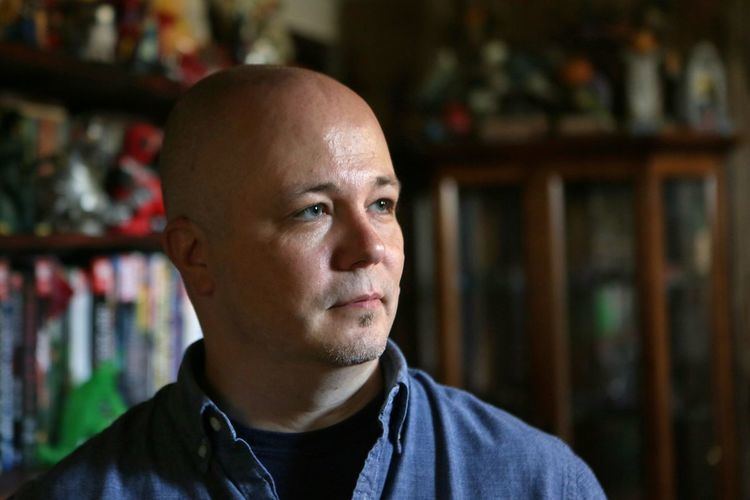 In 2013 Bunn wrote Deadpool Kills Deadpool for Marvel, which received positive reviews.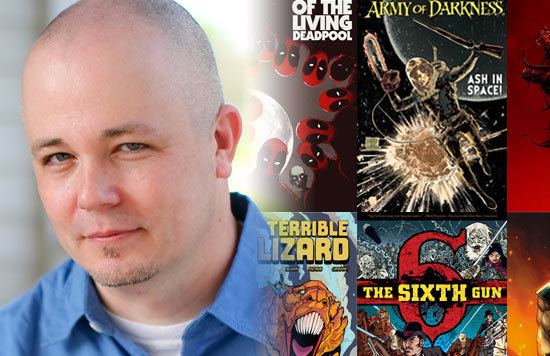 On December 2013, Marvel announced new ongoing Magneto, a series following the solo adventures of Magneto and penned by Bunn, with art by Gabriel Hernández Walta. The series debuted on March 2014 and ran for 21 issues, ending on August 2015.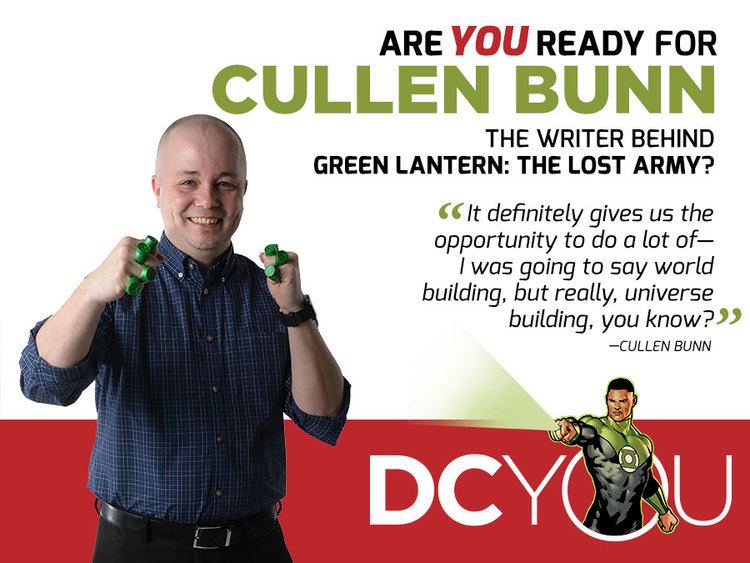 Bunn's Harrow County, an ongoing creator-owned horror series with art by Tyler Crook, published by Dark Horse Comics, was announced in San Diego Comic-Con 2014. The first issue debuted on May 2015 and sold out a distributor level, with a second printing commissioned by Dark Horse.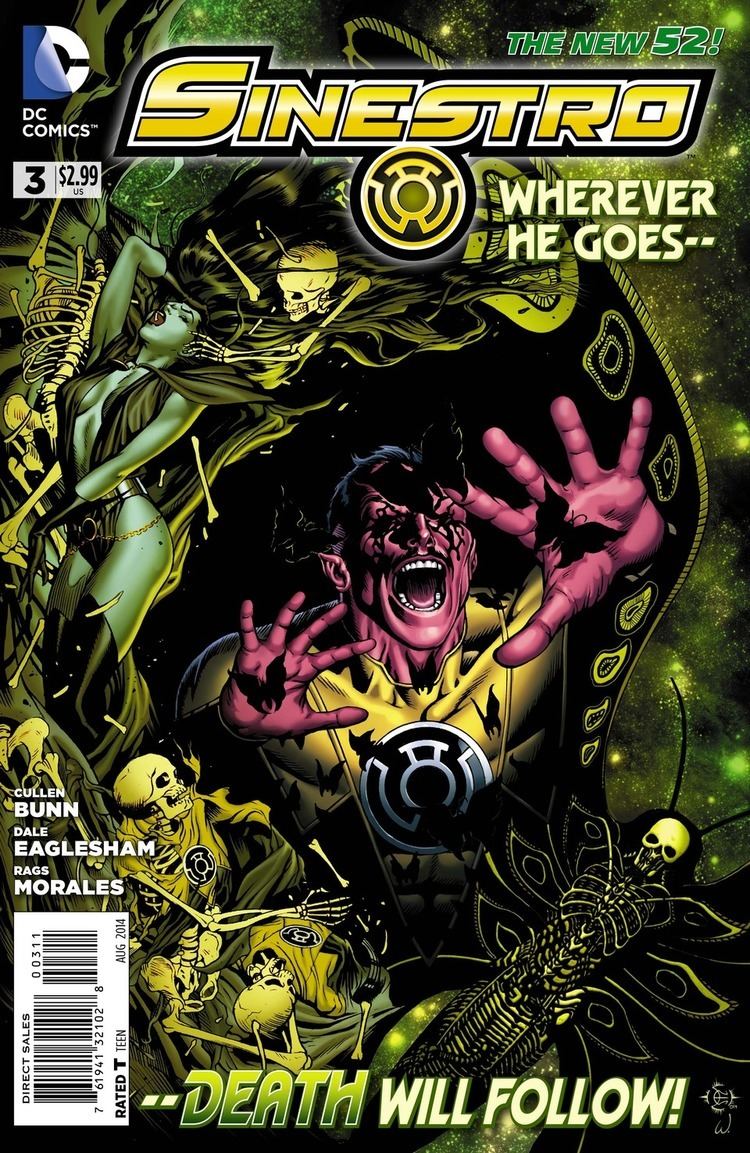 On September 2014, Bunn's six-issue limited series Wolf Moon, with art by Jeremy Haun and covers by Jae Lee, was announced as the newest miniseries from Vertigo. The series, which seeks to re-imagine the werewolf mythos, was released on December 2014.
After Brian Wood, Bunn was announced as the new writer of Moon Knight for Marvel, teaming up with artist Ron Ackins for a five/issue run beginning with issue #13 on March 2015.
A new creator-owned limited series from Bunn and Terrible Lizard artist Drew Moss, titled Blood Feud, was announced by Oni Press in March 2015, with the first issue debuting in October of that same year and the last issue being released on February 2016 .
As part of the DC You relaunch, Bunn was announced as the writer of Aquaman, with art by Trevor McCarthy, and Green Lantern: The Lost Army, with art by Jesús Saiz, launching in June, as well as continuing his work on Lobo and Sinestro. On September 2015, DC announced the cancellation of both Lobo, ending the series with issue 13, and Green Lantern: The Lost Army, after six issues. Bunn left Aquaman after eight issues, citing negative fan reaction as the deciding factor. He was replaced by writer Dan Abnett, who took over the series with issue 49 in February 2016. Bunn announced on his Tumblr account that Sinestro would end after issue 23, and that he would not be writing for DC after the company's Rebirth event for the foreseeable future.
In New York Comic-Con 2015, IDW Publishing announced Bunn along with artist David Baldeón as the creative team behind Micronauts, a new ongoing series launching on April 2016 that will follow the team from the classic Marvel series from the '80s.
Marvel Comics announced Bunn as the writer of the new Uncanny X-Men series relaunching as part of their All-New All-Different publishing initiative, with art by Greg Land. Along with wrestler CM Punk, Bunn is also the co-writer of Drax, with art by Scott Hepburn, also for Marvel.
Harrow County, written by Bunn with art by Tyler Crook, was optioned by SyFy in December 2015 for development as a television series, with Becky Kirsch attached to write the adaptation.
Dark Horse Comics announced Death Follows, a print collection of Bunn's and A. C. Zamudio's Monkey Brain limited series The Remains. The collection, featuring the original short story written by Bunn that inspired the series, will be published in May 2016.
Bunn's and Vannesa R. Del Rey's limited series The Empty Man was optioned by 20th Century Fox on February 2016. David Prior is attached to write and direct film adaptation of the Boom! Studios comic.
During the ComicsPRO 2016 annual meeting, Dark Horse Comics announced a new Conan comic book series titled Conan the Slayer, written by Bunn and illustrated by Sergio Dávila, launching on July 2016.
Civil War 2: X-Men, a four-issue limited series written by Bunn that ties into the Marvel even Civil War 2, was announced during the In-Store Convention Kick-Off 2016. Featuring art by Andrea Broccardo, the series will pit the teams behind Uncanny X-Men and Extraordinary X-Men against each other after a mutant takes action against the Inhumans.
Awards and nominations
In 2011 Bunn was nominated for a Ghastly Awards, and won Broken Frontier's Best Writer Independent Award.
In 2012 he was nominated for a Bram Stoker Award and an Eisner Award.
In 2014, he was nominated for a GLAAD Award for Fearless Defenders.
In 2016, he won the Ghastly Award for Best Writer and Best Series (Harrow County). He was nominated for a Bram Stoker Award and an Eisner Award.
In 2017, he was nominated for a Bram Stoker Award.
Personal life
Bunn lives in the St. Louis area.
References
Cullen Bunn Wikipedia
(Text) CC BY-SA