Country

United States of America




Population

112,174 (2013)




Unemployment rate

4.7% (Feb 2015)




Area

15.700 sq mi




State

California




Points of interest

Orange County Fair, Pacific Amphitheatre, Diego Sepulveda Adobe




Colleges and Universities

Orange Coast College, Vanguard University of Southern California, Whittier Law School, Coast Community College District Office, Pacific College



Costa Mesa is a city in Orange County, California. The population was 109,960 at the 2010 United States Census. Since its incorporation in 1953, the city has grown from a semi-rural farming community of 16,840 to a primarily suburban and edge city with an economy based on retail, commerce, and light manufacturing.
Contents
Map of Costa Mesa, California
Stop 1 volcom stones wild in the parks costa mesa ca 2013
History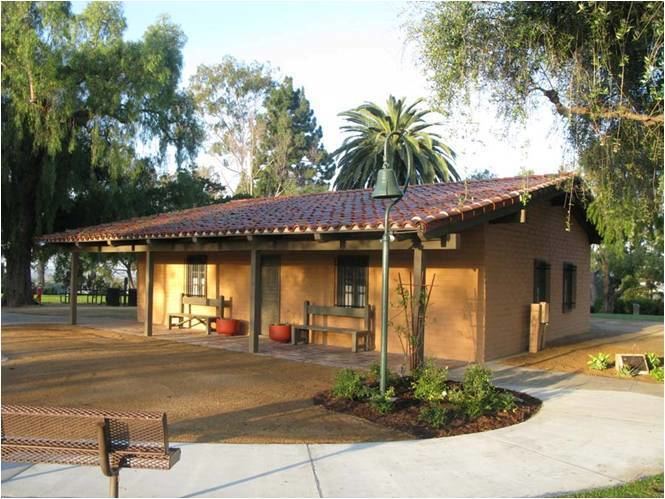 Members of the Gabrieleno/Tongva and Juaneno/Luiseno nations long inhabited the area. After the 1769 expedition of Gaspar de Portola, a Spanish expedition led by Father Junipero Serra named the area Vallejo de Santa Ana (Valley of Saint Anne). On November 1, 1776, Mission San Juan Capistrano became the areas first permanent European settlement in Alta California, New Spain.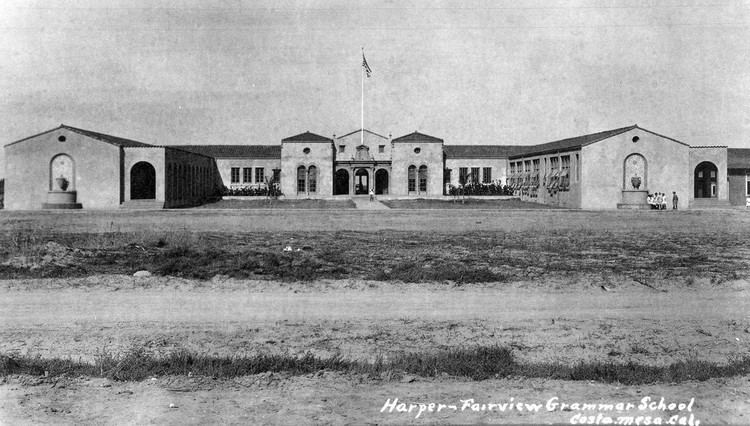 In 1801, the Spanish Empire granted 62,500 acres (253 km2) to Jose Antonio Yorba, which he named Rancho San Antonio. Yorbas great rancho included the lands where the communities of Olive, Orange, Villa Park, Santa Ana, Tustin, Costa Mesa and Newport Beach stand today.
After the Mexican-American war, California became part of the United States and American settlers arrived in this area and formed the town of Fairview in the 1880s near the modern intersection of Harbor Boulevard and Adams Avenue. An 1889 flood wiped out the railroad serving the community, however, and it shriveled.
To the south, meanwhile, the community of Harper had arisen on a siding of the Santa Ana and Newport Railroad, named after a local rancher. This town prospered on its agricultural goods. On May 11, 1920, Harper changed its name to Costa Mesa, which literally means "coast table(land)" in Spanish. This is a reference to the citys geography as being a plateau by the coast.
Costa Mesa surged in population during and after World War II, as many thousands trained at Santa Ana Army Air Base and returned after the war with their families. Within three decades of incorporation, the citys population had nearly quintupled.
Commerce and culture
Costa Mesas local economy relies heavily on retail and services. The single largest center of commercial activity is South Coast Plaza, a shopping center noted for its architecture and size. The volume of sales generated by South Coast Plaza, on the strength of 322 stores, places it among the highest volume regional shopping centers in the nation. It generates more than one billion dollars per year. Some manufacturing activity also takes place in the city, mostly in the industrial, southwestern quarter, which is home to a number of electronics, pharmaceuticals and plastics firms. Business services company Experian is the largest employer in the city and has their North American Headquarters in Costa Mesa.
The commercial district surrounding South Coast Plaza, which contains parts of northern Costa Mesa and southern Santa Ana, is sometimes called South Coast Metro.
The Segerstrom Center for the Arts and South Coast Repertory Theater are based in the city. A local newspaper, the Daily Pilot, is owned, operated, and printed by the Los Angeles Times. Ceradyne, El Pollo Loco, Emulex, Hurley, RVCA, L-R-G, the Trinity Broadcasting Network, and Volcom are among the businesses headquartered in Costa Mesa.
Costa Mesa offers 26 parks, a municipal golf course, 26 public schools and 2 libraries. It is also home to the Orange County Fairgrounds, which hosts one of the largest fairs in California, the Orange County Fair, each July. The Fair receives more than one million visitors each year. Adjacent to the Fairgrounds is the Pacific Amphitheatre, which has hosted acts such as Madonna, Bill Cosby, Jessica Simpson, Steppenwolf, Kelly Clarkson and many more.
Geography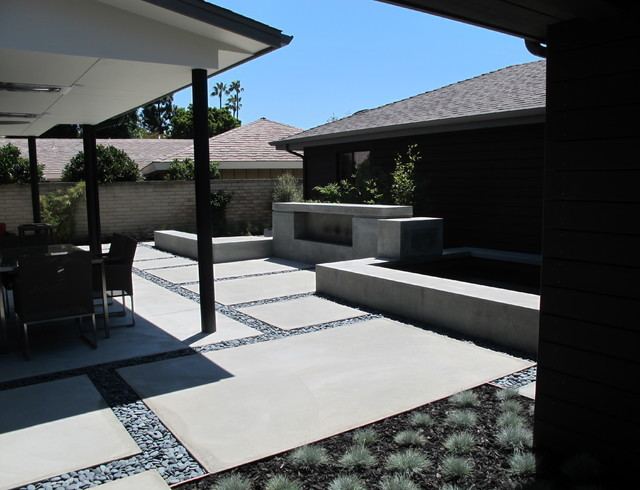 Costa Mesa is located 37 miles (60 km) southeast of Los Angeles, 88 miles (142 km) north of San Diego and 425 miles (684 km) south of San Francisco, Costa Mesa encompasses a total of 16 square miles (41 km2) with its southernmost border only 1-mile (1.6 km) from the Pacific Ocean. According to the United States Census Bureau, the city has a total area of 15.7 square miles (41 km2). 15.7 square miles (41 km2) of it is land and 0.05 square miles (0.13 km2) of it (0.29%) is water.
References
Costa Mesa, California Wikipedia
(Text) CC BY-SA
(,)http://www.costamesahistory.org/images/adobe/adobe%2520remodeled.jpg(,)https://c2.staticflickr.com/4/3216/3024929911_92efbc35e7_b.jpg(,)https://c2.staticflickr.com/4/3144/3025760440_4cf0c31584_b.jpg(,)http://upload.wikimedia.org/wikipedia/commons/2/2a/Calvary_Chapel_Costa_Mesa_and_Welcome_to_Santa_Ana_sign.jpg(,)http://photos1.blogger.com/blogger/5883/1181/1600/South%2520Coast%2520Plaza%2520aerial,%2520Costa%2520Mesa,%2520CA%25201960s.jpg(,)http://www.findcostamesahomes.com/wp-content/uploads/2013/04/d-1.jpg(,)http://photos1.blogger.com/blogger/5883/1181/1600/South%2520Coast%2520Plaza,%2520Costa%2520Mesa,%2520CA%25201960s.jpg(,)https://fbcdn-sphotos-e-a.akamaihd.net/hphotos-ak-frc3/c0.126.851.315/p851x315/1072265_480414465366580_1665294234_o.jpg(,)http://www.costamesaca.gov/modules/showimage.aspx%3Fimageid%3D1041
(,)http://st.houzz.com/simgs/8551d4b4010042a4_4-1564/modern-landscape.jpg(,)http://st.houzz.com/simgs/8851c59701003fff_4-0887/modern-landscape.jpg(,)http://st.houzz.com/simgs/8481d90501197710_4-3379/tropical-landscape.jpg(,)http://s3-media3.fl.yelpassets.com/bphoto/gvEHYBM3BKJY1Sc2W6LH9g/o.jpg(,)http://www.californiahomedesign.com/sites/default/files/screen-shot-2012-07-10-at-2.38.gif(,)https://s-media-cache-ak0.pinimg.com/736x/4f/a5/cd/4fa5cddfecda8778a1c8ef6e4b8c0f43.jpg(,)http://www.costamesaca.gov/modules/showimage.aspx%3Fimageid%3D1623(,)https://s-media-cache-ak0.pinimg.com/736x/42/73/31/427331e846a3d7bfc13f68a03011a268.jpg(,)http://s3-media3.fl.yelpassets.com/bphoto/k8sdXTYJibViP14i_QFPoQ/o.jpg(,)http://leeannmarienthalgardens.com/feature/images/06feature.jpg(,)http://static1.squarespace.com/static/51561eefe4b01a74bb7df51f/5159b7c2e4b01288f251955a/5159f3d2e4b0098fd5ffaa56/1421874899657/HP20L.jpg
(,)http://files.kevineats.com/pics/2011/110715-Ikko/DSC08408%2BDSC08407%2BDSC08406%2BDSC08409%2BDSC08410.jpg(,)http://bridalhotlist.com/wp-content/uploads/2013/11/ogdenimagesDKO-02401.jpg(,)http://www.socsci.uci.edu/~noviello/COMMON/THINGS%2520TO%2520DO/hush-hush-no-more-mesa-is-ready-for-its-close-up.jpg(,)http://www3.hilton.com/resources/media/hi/SNACMHH/en_US/img/shared/full_page_image_gallery/main/HH_bpcbdiningroom_35_675x359_FitToBoxSmallDimension_Center.jpg(,)http://www.relylocal.com/uploads/2.0/pictures/28/4/43853/38263/normal_inside_party.jpg(,)http://media-cdn.tripadvisor.com/media/photo-s/06/ba/ca/bc/habana-restaurant-and.jpg(,)http://weddingmapper.s3.amazonaws.com/assets/photos/6/64/156411_l.jpg(,)http://s3-media4.ak.yelpcdn.com/bphoto/twLlINGvog8DnoriFemT-Q/l.jpg(,)http://ashleycreates.typepad.com/.a/6a0120a8d53767970b017c3250017d970b-500wi(,)http://cdn2-b.examiner.com/sites/default/files/styles/image_content_width/hash/da/0d/1355692914_9852_ms5.jpg%3Fitok%3DSNg3Gp00
(,)http://media.afar.com/uploads/images/post_images/images/Jq66b2oAQd/post_display_cropped_open-uri20130801-26095-6l5l30%3F1383820834(,)http://blog.hemmings.com/wp-content/uploads//2011/04/orangecounty_03_1000.jpg(,)http://www.travelcostamesa.com/blog/wp-content/uploads/2013/05/Anatolian-Fest-1.jpg(,)http://www.costamesaca.gov/modules/showimage.aspx%3Fimageid%3D1428(,)http://cache2.asset-cache.net/gc/122031969-orange-county-fair-costa-mesa-ca-gettyimages.jpg%3Fv%3D1%26c%3DIWSAsset%26k%3D2%26d%3Dy%252Fm7C5mnMCP%252B4om8riMNxmSBEun39s1mQCCCxGaAhcJkZzXh%252F48upiXV%252B8yTQlpr(,)http://cache4.asset-cache.net/gc/122031978-food-stand-at-orange-county-fair-costa-mesa-gettyimages.jpg%3Fv%3D1%26c%3DIWSAsset%26k%3D2%26d%3De14w14ETVRcFN13e15vqQtleuw9qbEQwYzSeyBaxsSPbxRdmycdtQmPEhzjmpiuJ(,)http://farm5.static.flickr.com/4009/4253529090_c6ffc473c4.jpg