Corvette Summer was a box office success, making about $36 million at the worldwide box office, on a relatively high budget (for that era) of $9 million. The film however, received a divided response from critics, and was nominated for a Golden Globe.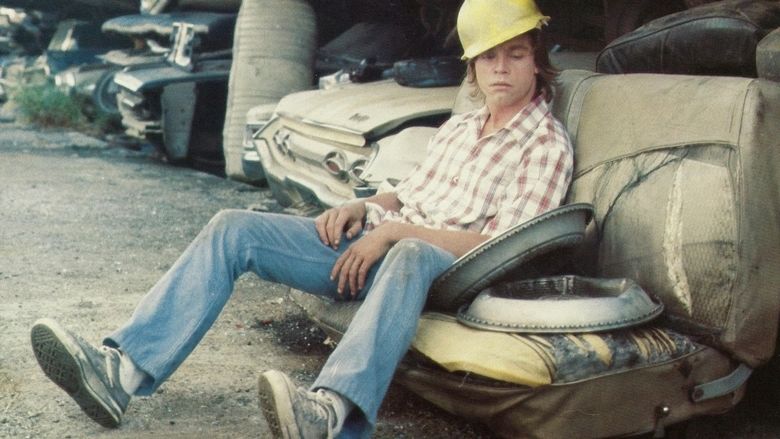 Kenny Dantley (Mark Hamill) is a car-loving Southern California high school senior. For a project in his shop class, Kenny helps build a customized Chevrolet Corvette Stingray with right-hand-drive. Shortly after the new set of wheels is unveiled, the car is stolen from the streets of Van Nuys. After hearing that the car is in Las Vegas Kenny immediately sets out on the trail of the thieves. On the way, he meets the seemingly confident Vanessa (Annie Potts), who is a self-described "prostitute-in-training".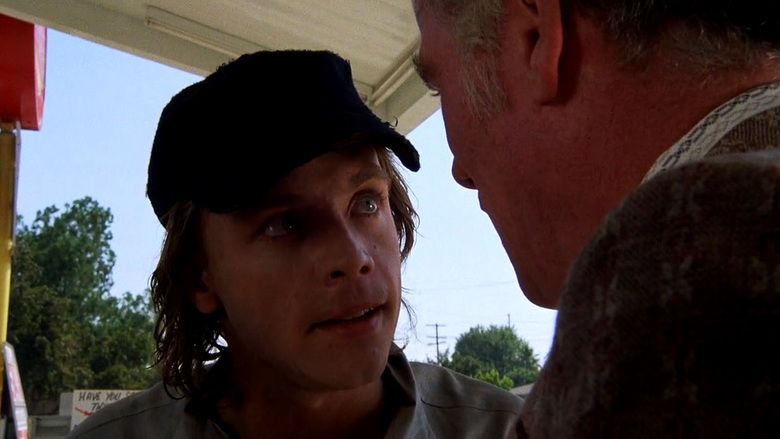 Kenny finds work in a Vegas car wash, and spots his car on more than one occasion. He follows it to a local garage, where he has a run-in with the garage owner, Wayne Lowry (Kim Milford), before being rescued by Vanessa. Kenny's high school teacher, Ed McGrath (Eugene Roche) comes to Las Vegas, and Kenny is crushed to learn that the teacher he admired had arranged for the theft of the Corvette to help supplement his low earnings as a teacher. When McGrath arranges for Kenny go to work for Lowry. On behalf of himself and his family, McGrath begs Kenny not take the matter to the police. McGrath also ominously notes that if Kenny doesn't agree, one of Lowry's men will "handle it his way". Kenny agrees and will make good money with Lowry, but secretly plans to steal the Corvette back.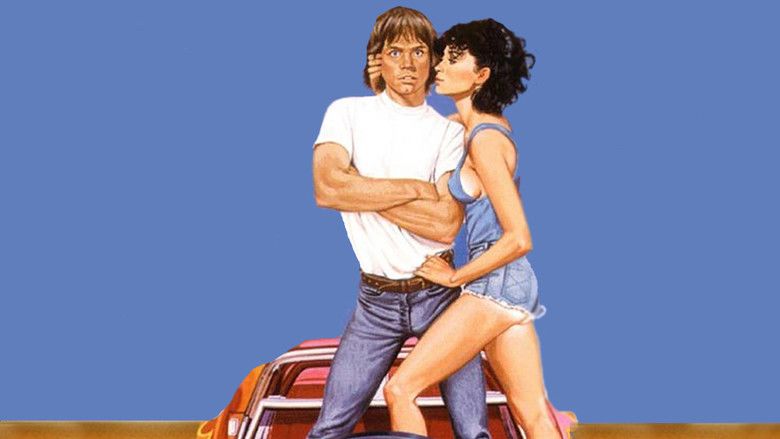 Eventually, Kenny completes his plans, steals the car back, saves Vanessa from an unusual scenario in a hotel, wins a wild car chase, and returns in triumph with the Corvette—and Vanessa—to his old high school. He keeps McGrath's secret but rebuffs his attempts to repair their friendship. He gives the car back to the school, but walks away with Vanessa and his freshly-earned high school diploma.
Working titles for the film were Stingray and The Hot One. Scenes of Kenny's high school were filmed at Burbank High School (Burbank, California) in the San Fernando Valley, and Verdugo Hills High School outside of Los Angeles.
The novelization of Corvette Summer was written by Wayland Drew. The book was published by the New American Library of Canada in 1978.
The film's theme song, "Give Me the Night", was sung by Dusty Springfield.
There were two Corvettes made for the film (both 1973 model years): a main car and a "backup" model, both built for MGM by Dick Korkes of Korky's Kustom Studios. The main car was often displayed during the film's publicity tour, and both cars were later sold by MGM to private parties. The original car was sold to an Australian collector and "restored" to look different from how it appears in the film. An original mold of the car was displayed at the Corvette Americana Hall of Fame in Cooperstown, New York, and is now part of the collection of the National Corvette Museum. The "backup" car remained in the U.S., was owned for a while by Mike Yager of Mid America Motorworks in Effingham, Illinois, and was on display there between periodic car shows. Yager sold the car to a private collector in late 2009. That car is now believed to be in New Zealand.
Critical reception and box office
Critic Frank Rich of Time magazine thought the movie was an appropriate summer "popcorn flick". He wrote "As long as one doesn't demand too much of it, Corvette Summer delivers a very pleasant two hours of escape." TV Guide agreed, calling the film "all in all a very funny movie with enough solid, believable story to take it beyond the realm of teenage summer fare."
Janet Maslin of The New York Times, however, was not as taken with the film. She wrote, "The movie takes a slender, boyish conceit—of the sort that is suddenly so popular among Hollywood's current batch of boy wonders—and invests it with silliness rather than whimsy."
Overall, the review aggregator Rotten Tomatoes reported that 57% of critics gave the film a positive review, based on seven reviews.
Corvette Summer generated a total domestic gross of $15,500,000.
Awards and nominations
in 1979 Annie Potts was nominated for a Golden Globe Award for "Best Motion Picture Acting Debut—Female" for her work in the film.
In Episode 513 ("The Brain That Wouldn't Die") of Mystery Science Theater 3000, Mike Nelson exclaims, "Luke, join me or you'll star in Corvette Summer." This is an allusion to Mark Hamill's role in the Star Wars films. The Beck song "Corvette Bummer" is an allusion to the film.