Covid-19
Climatology





Corinne Quere






University of East Anglia




University of Montreal McGill University University of Paris VI
Corinne Le Quéré FRS (born July 1966) is a Franco-Canadian scientist. She is Professor of Climate Change Science and Policy at the University of East Anglia and Director of Tyndall Centre for Climate Change Research.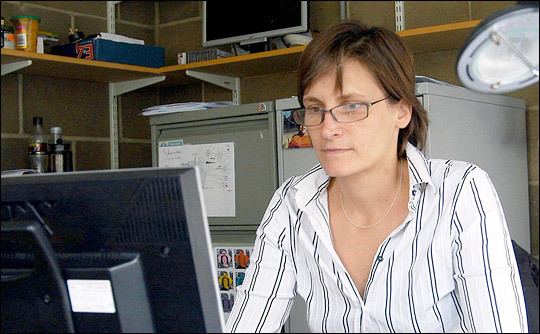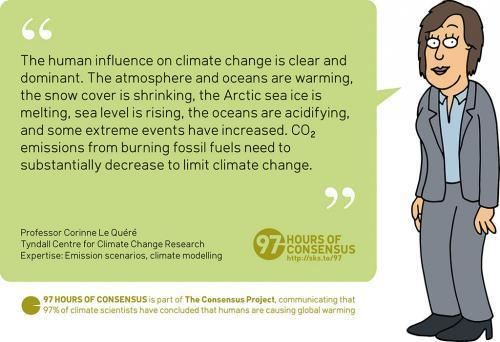 Le Quéré received her B.Sc. in physics from University of Montreal, an M.S. in Atmospheric and Oceanic Sciences from McGill University, and a Ph.D. in oceanography from University of Paris VI.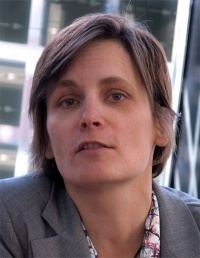 She was co-Chair of the Global Carbon Project (GCP) from 2009 until 2013. Since 2014 she has been a member of the Scientific Committee of the Future Earth platform for sustainability research. Within the GCP, she initiated and directs the annual publication of the Global Carbon Budget.
In 2016 Le Quéré was elected a Fellow of the Royal Society
She was awarded the Claude Berthault award from the French Academy of Sciences in 2012, the first Copernicus medal of the Copernicus Gesellschaft e.V. in 2013/2014, and was the annual Bolin lecturer in Stockholm University in 2014.
She is considered among the 20 'women making waves in the climate change debate' on the Road to Paris.
Corinne Le Quéré Wikipedia