Name

Conrad Brooks





Role

Actor






Siblings

Henry Bederski, Ted Brooks




Movies

Plan 9 from Outer Space, Ed Wood, Glen or Glenda, The Beast of Yucca Flats, The Skeleton Key 2: 66




Similar People

Paul Marco, Donald G Jackson, Bunny Breckinridge, Tor Johnson, Scott Shaw
Conrad brooks meets joseph wiseman
Conrad Brooks (born Conrad Biedrzycki on January 3, 1931 in Baltimore, Maryland) is an American actor. He moved to Hollywood, California in 1948 to pursue a career in acting. He got his start in movies appearing in Ed Wood films such as Plan 9 from Outer Space, Glen or Glenda, and Jail Bait. He took a break from acting during the 1960s and 1970s but due to the ongoing interest in the films of Ed Wood, he reemerged in the 1980s and has become a prolific actor. He also has since gone on to write, produce and direct several films.
Contents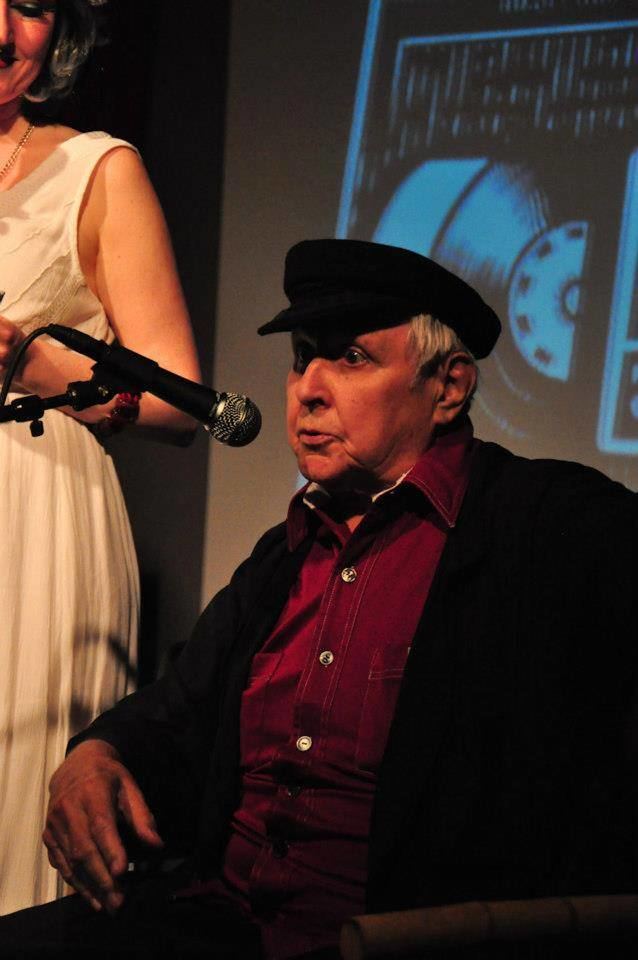 Along with Gregory Walcott and Paul Marco, Brooks appeared in Tim Burton's film, Ed Wood. Brooks is played by Brent Hinkley in the movie.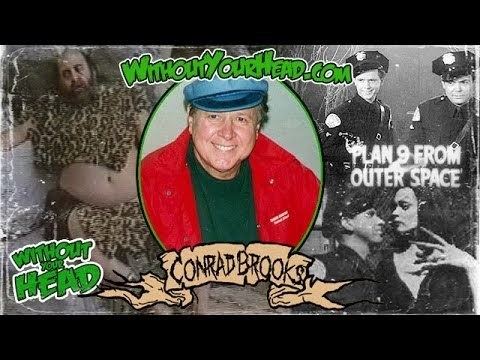 Conrad Brooks is a frequent guest at the Mid-Atlantic Nostalgia Convention where he signs autographs for fans who attend.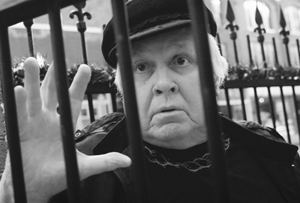 He recently appeared in a cameo appearance as the pianist for the Sound The Surrender music video by heavy metal band, Darkest Hour. When The Sinister Urge episode of Mystery Science Theater 3000 was released on DVD, Brooks filmed a special introduction.
Conrad teamed up again with filmmaker Jonathan M. Parisen on two films, Toilet Gator and Space Vampires from The Planet Blood, and a television show, Blast Corrigan: Rocketship To Earth.
Conrad Brooks is founder and owner of Conrad Brooks Productions, which has produced the Gypsy Vampire series, starring Bruce "Porkchop" Lindsay as Count Lugo.
With the deaths of Dolores Fuller in 2011 and Walcott in 2015, Brooks is the last surviving regular Ed Wood actor.
Brain robbers from outer space starring conrad brooks full film
Filmography
Don't Let the Devil in (2016) Actor
Terror of The Giant Tentacle (2013) Actor
Zombie on the Loose (2012) Actor, Director
Invasion of the Reptoids" (2012) Actor
Beside the Manor Selby (2010) Actor
A Taste of Desperation (2009) Actor
Shadows In The Woods (2009) Actor, Co-Director
Freaky Vampire (2008) Actor/Director
Space Vampires From The Planet Blood (2009)
Blast Corrigan: Rocketship To Earth (2008)
Gypsy Vampire 2 - Gypsy Vampire's Revenge (2007) Actor, Director
Toilet Gator (2008) Actor
Zeppo: Sinners from Beyond the Moon! (2006) Actor
Purvos (2006) Actor
9mm Sunrise (2006) Actor
2020 An American Nightmare (2005) Actor, Executive Producer
Gypsy Vampire (2005) Actor, Director
Brain Robbers From Outer Space (2005) Actor
It Came from Trafalgar (2005) Actor
Super Hero Central (2004) Actor
Bob's Night Out (2004) Actor
That's Independent! (2004) Actor
Dr. Horror's Erotic House of Idiots (2004) Actor
Minds of Terror (2003) Actor
Zombiegeddon (2003) Actor
Corpses Are Forever (2003) Actor
Jan-Gel 3: Hillbilly Monster (2003) Actor, Director, Executive Producer
Raising Dead (2002) Actor
Max Hell Frog Warrior (2002) Actor
Attack of the Giant Gull (2002) Actor
Bikini Planet (2002) Actor
Pacino Is Missing (2002) Actor
The Monster Man (2001) Actor
The Vampire Hunters Club (2001) Actor
Transylvania Police Monster Squad (2001) Actor
El Cerebro de Hitler! (2001) Actor
El Intoxico y Blue Bastard Contra Cerebro de Hitler! (2001) Actor
The Atomic Space Bug (1999) Actor
Ghost Taxi (1999) Actor
Jan-Gel, the Beast from the East (1999) Actor, Director, Producer, Writer
The Beast of Retro City (1999) Actor
I Woke Up Early the Day I Died (1998) Actor
Armageddon Boulevard (1998) Actor
Creaturealm: From the Dead (1998) Actor
Hollywood Mortuary (1998) Actor
Misfit Patrol (1998) Actor
Dalziel and Pascoe: Deadheads (1997) Actor
Guns of El Chupacabra (1997) Actor
Alien Agenda: Under the Skin (1997) Actor
Ice Scream (1997) Actor
The Ironbound Vampire (1997) Actor
The Haunted World of Edward D. Wood Jr. (1996) Actor
Blood Slaves of the Vampire Werewolf (1996) Director
The Saturn Avenger Vs. the Terror Robot (1996) Actor
Shotgun Boulevard (1996) Actor
Snuff Films: An Exposé (1996) Actor
Toad Warrior (1996) Actor
Hell Comes to Frogtown III (1996) Actor
Bikini Drive-In (1996) Actor
Baby Ghost (1995) Actor
Ed Wood (1994) Actor
Conrad Brooks vs. the Werewolf (1994) Actor
Ed Wood: Look Back In Angora (1994) Actor
Test Tube Teens from the Year 2000 (1994) Actor
Virgin Hunters (1994) Actor
Hellborn (1993) Actor, Writer
Flying Saucers Over Hollywood: The Plan 9 Companion (1992) Actor
Shadow of the Dragon (1992)Actor
F.A.R.T. the Movie (1991) Actor
On the Trail of Ed Wood (1990) Actor
Curse of the Queerwolf (1988) Actor
Deathrow Gameshow (1987) Actor
Polish Vampire in Burbank (1985) Actor
The Beast of Yucca Flats (1961) Actor
Girl Madness (1961) Actor
The Atomic Monster: The Beast of Yucca Flats (1961) Actor
The Sinister Urge (1961) Actor
Hellborn (1961) Actor
The Young and the Immoral (1961) Actor
Bob and Run (1960) Actor
Mystery in Shadows (1960) Actor, Director, Producer, Writer
Plan 9 from Outer Space (1959) Actor
Night of the Ghouls (1959) Actor
Bride of the Monster (1955) Actor
The Mad Magician (1954) Actor
Jail Bait (1954) Actor
Hidden Face (1954) Actor
Clipped Wings (1953) Actor
Jalopy (1953) Actor
Glen or Glenda (1953) Actor
References
Conrad Brooks Wikipedia
(Text) CC BY-SA