Comes a Horseman is a 1978 American western drama film starring Jane Fonda, James Caan, Jason Robards, and Richard Farnsworth, directed by Alan J. Pakula.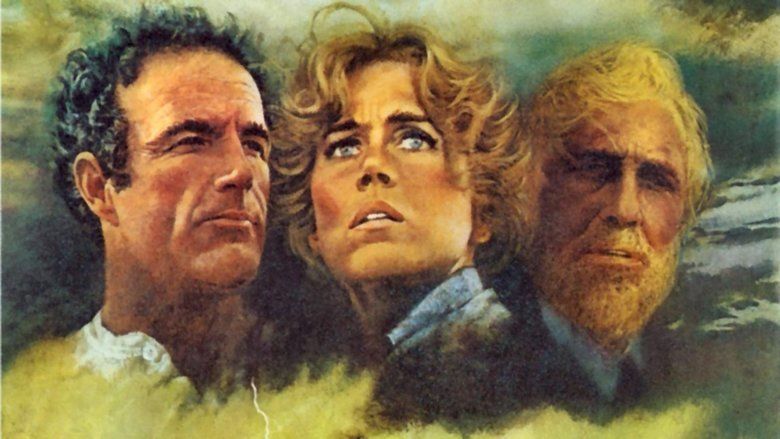 Set in the American West of the 1940s but not a typical Western, it tells the story of two ranchers (Caan and Fonda) whose small operation is threatened both by economic hardship and the expansionist dreams of a local land baron (Robards).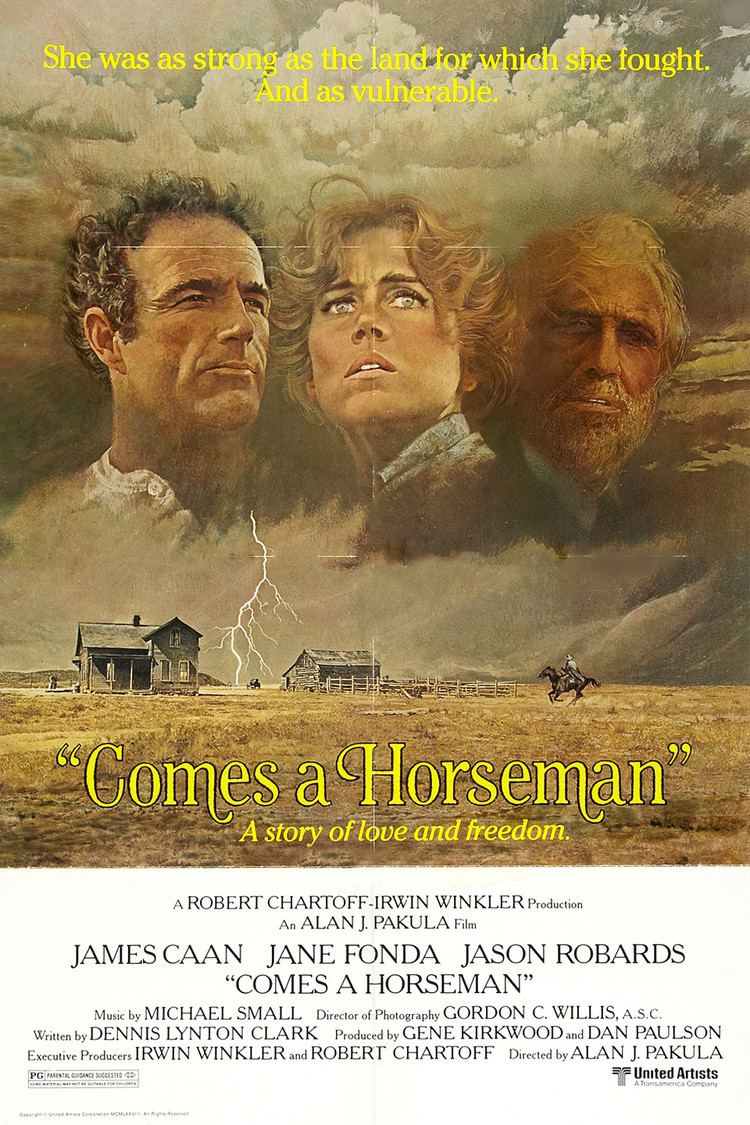 Farnsworth, a former stuntman, received a nomination for the Academy Award for Best Supporting Actor for his performance. The film itself was a critical and commercial success grossing $ 44.3 million at the box office.
A stuntman working on this film, Jim Sheppard, was killed while doing a scene where Robards' character is dragged to (presumably) his death. A horse dragging him veered from its course and caused Sheppard to hit his head on a fence post. The scene made it into the movie, although it is cut right before the horse passes through the gate where the fatal accident occurred.
James Caan as Frank "Buck" Athearn
Jane Fonda as Ella Connors
Jason Robards as Jacob 'J.W.' Ewing
George Grizzard as Neil Atkinson
Richard Farnsworth as Dodger
Jim Davis as July Blocker
Mark Harmon as Billy Joe Meynert
Macon McCalman as Virgil Hoverton
Basil Hoffman as George Bascomb
James Kline as Ralph Cole
James Keach as Emil Kroegh