The movie was adapted by Ketti Frings from the 1950 play of the same title by William Inge and was directed by Daniel Mann (making his directorial debut).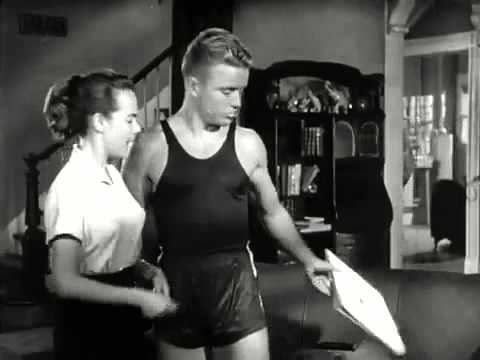 "Doc" Delaney (Burt Lancaster) is a recovering alcoholic who, in his younger days, was a promising medical student who dropped out of school to take a job to support a pregnant Lola, whose premarital intercourse with Doc caused her father to throw her out of her family's house. Doc, thinking he was doing the right thing, married Lola (Shirley Booth). The child later died, and in the process rendered Lola unable to have any further children, leaving the couple childless. As a result, Doc turned to excessive drinking, causing him to have bouts of anger and murderous rage, and later drinking away a sizeable inheritance from his parents. He eventually joined Alcoholics Anonymous and was able to quit drinking, though he still keeps a bottle in the house to remind him of his past life.Their marriage is a well-crafted ritual of calling each other "daddy" and "baby" with the ever-talkative Lola going all out to be as pleasant and supportive as possible and Doc the grateful yet humourless and withdrawn former alcoholic; gradually the veneer falls away as Lola expresses her feelings about the initial premise of their marriage. Doc continues to insist he's at peace with their lives, but his words and actions in the film show otherwise.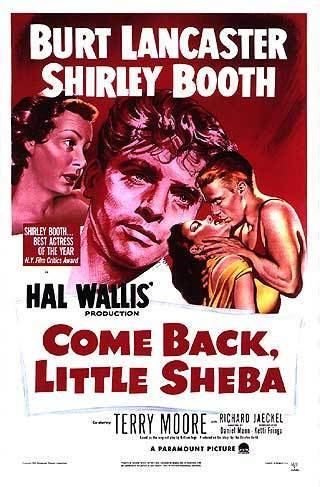 Marie (Terry Moore) is a young college student who rents a spare room from the Delaneys. One day she brings home a young man, Turk (Richard Jaeckel), who is a star on the track team. He's wearing his track outfit, which shows off his muscles, as she intends to use him as a figure model for a poster she's doing for a major athletic competition being held in the town. Mrs. Delaney encourages the couple in their modeling session, though Doc, who walks in to find Turk under-dressed, thinks it borders on pornography. Later, after Marie and Turk leave, it is revealed that Marie is promised to be married to another man, Bruce, who is away but due to return soon.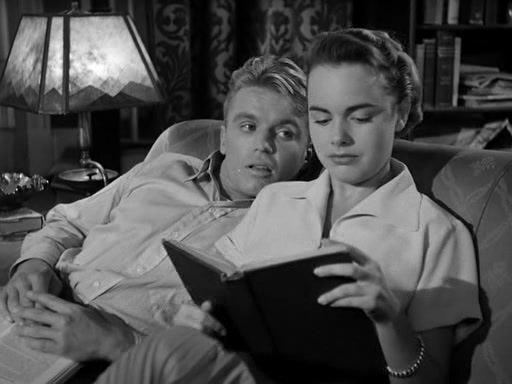 As Marie's infatuation with Turk grows, Doc becomes more agitated. Lola reminds him that Marie is so much like Lola in her younger days, when she was young and pretty and Doc was dashing and handsome, before Lola became "old, fat, and sloppy". Doc calms down but still voices his disagreement over Marie seeing another boy while Bruce is away.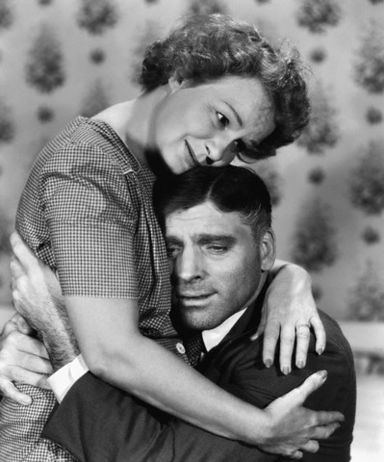 One night, Turk and Marie return from a school dance. Marie forgot her key, so Turk enters through a window, unlocks the front door, and lets Marie in. They sneak into Marie's room. Meanwhile, this has been witnessed by Doc, who believes that they are up to no good, and he begins to remember what he was like with Lola. He goes back to the kitchen and reaches for his bottle hidden in the cupboard. Back in Marie's room, she changes her mind about Turk and asks him to leave. He accuses her of being a big tease and is about to force his way onto her when he changes his mind and leaves, unseen by Doc, through a window.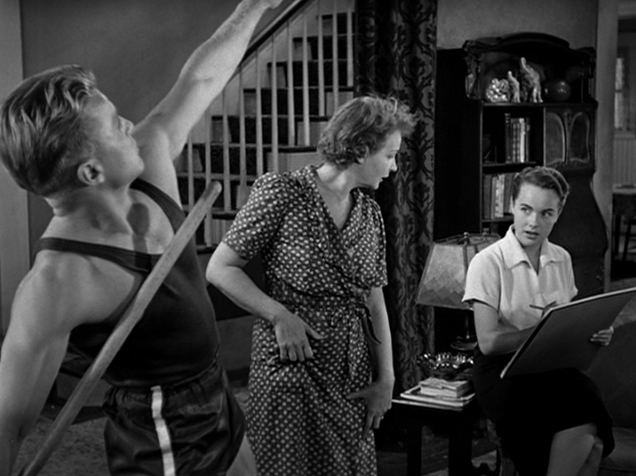 The next morning Doc takes the whiskey he has not touched for a year from the cabinet and doesn't return until much later that night, missing the dinner Lola planned for Marie and Bruce. Drunk and consequently angry, he answers her cautious initial questions by asking for the morning paper at which point things quickly escalate. He lashes out at both Lola and Marie and is merciless in expressing the pent-up derision he had hidden so well in sobriety. As the now-horrified Lola begs him not to continue his brutal drunken assault on her identity, he flies into a murderous rage and threatens Lola with a knife. She manages to call two of his AA support group friends to come take him to the hospital. As he follows her into the parlor, Doc stumbles and drops the knife, then passes out while trying to choke her. A neighbor hears the commotion and comes running over, just as the two men come to take Doc away. He is carried off screaming while Lola and the neighbor watch sadly.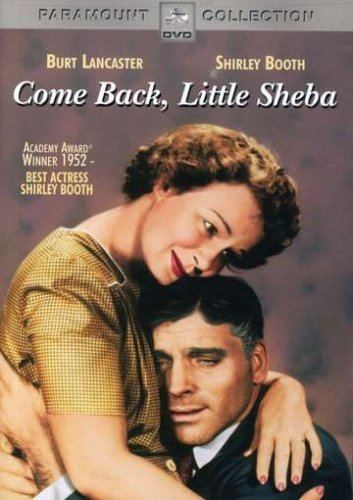 The next day a shaken Lola calls her mother to see if she can stay there for a few days, but learns that her father still will not welcome her into the family house. Her mother offers to come to Lola's, but Lola declines. Despite all the melodrama the picture ends on a happy note-Bruce returns and carries Marie away, where they get married (her drawing was featured in the athletic poster and Turk becomes the star of the competition). Doc returns from the hospital and is welcomed by Lola. As she again resumes the role of the doting wife, describing in detail the different things she has for his breakfast, he realizes that he loves her after all, and begs her never to leave him. Lola promises to stay with him forever. He says "it's good to be home" as the film ends.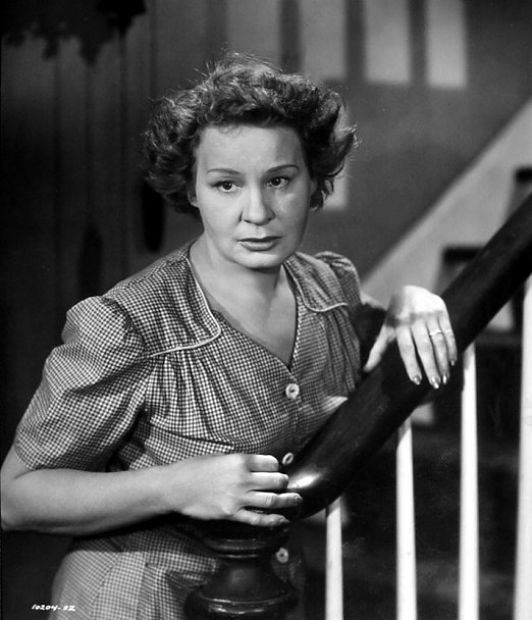 Burt Lancaster - Doc Delaney
Shirley Booth - Lola Delaney
Terry Moore - Marie Buckholder
Richard Jaeckel - Turk Fisher
Philip Ober - Ed Anderson
Edwin Max - Elmo Huston
Lisa Golm - Mrs. Coffman
Walter Kelley - Bruce
Come Back, Little Sheba was entered into the 1953 Cannes Film Festival.
Wins
Best Actress: Shirley Booth
Nominations
Best Actress in a Supporting Role: Terry Moore
Best Film Editing: Warren Low
A television version of the original play was made in 1977, starring Laurence Olivier, Joanne Woodward and Carrie Fisher. It was directed by Silvio Narizzano.
The play was integrated into a sketch on The Colgate Comedy Hour, starring Dean Martin, Jerry Lewis and Burt Lancaster.