Christmas on bbc1 1994 cold comfort farm trailer
Cold Comfort Farm is a 1995 British comedy film directed by John Schlesinger and produced by the BBC and Thames Television, an adaptation of Stella Gibbons' 1932 book of the same name, the film stars Kate Beckinsale, Joanna Lumley, Ian McKellen and Rufus Sewell. Originally broadcast on 1 January 1995 on the BBC, it was Schlesinger's final film shot in his home country of Britain, and was picked up for theatrical release in North America through Gramercy Pictures, where it was a small success.
Contents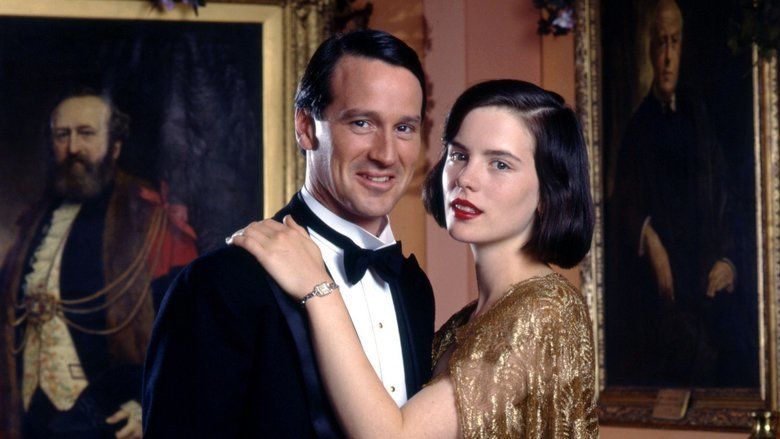 Plot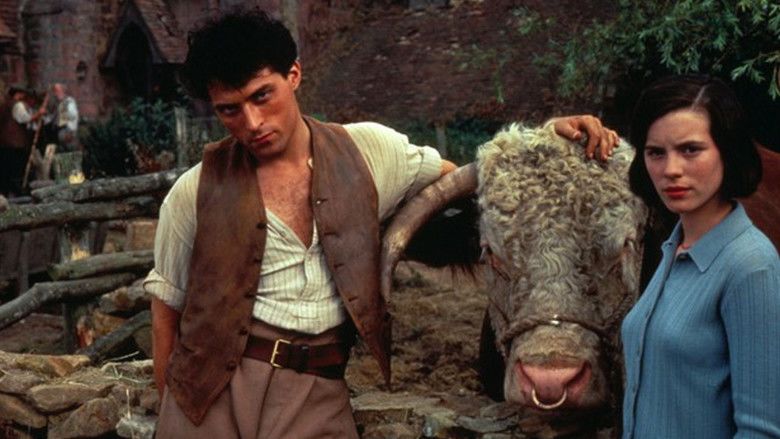 After the death of her estranged parents, young Flora Poste, who aspires to be a writer, decides that the only way for her to live whilst researching her writing is to stay with relatives. Her city-based relatives show no interest, so she sends letters to her country relatives. There are a few responses, most of them unsuitable, but one is intriguing. Flora decides to stay for a while with the Starkadder family on their rundown farm. The Starkadders are an assortment of rustic, uncouth, and truly eccentric characters, each of whom has a hurdle (be it physical, emotional, or spiritual) to overcome before reaching his or her potential. Flora quickly realises that, as a modern twentieth-century woman, she can resolve these situations once she has assessed and solved each character's problems. Whilst she is doing so, she is pursued by an unsuitable suitor, a most obnoxious character, whom she has difficulty avoiding. Can Flora achieve happiness for herself as well as healing the lives of her eccentric family?
Cast
Kate Beckinsale as Flora Poste
Joanna Lumley as Mrs. Mary Smiling
Ian McKellen as Amos Starkadder
Rufus Sewell as Seth Starkadder
Eileen Atkins as Judith Starkadder
Sheila Burrell as Ada Doom
Stephen Fry as Mybug
Freddie Jones as Adam Lambsbreath
Miriam Margolyes as Mrs. Beetle
Ivan Kaye as Reuben Starkadder
Jeremy Peters as Urk
Maria Miles as Elfine Starkadder
Christopher Bowen as Charles Fairford
Louise Rea as Meriam Beetle
Sophie Revell as Rennet
Rupert Penry-Jones as Dick Hawk-Monitor
Angela Thorne as Mrs. Hawk-Monitor
Harry Ditson as Earl P. Neck
Film Locations
The production visited Kent where they filmed at Kent & East Sussex Railway which provided the trains for Flora's journey from London to her relatives at Cold Comfort Farm and Northiam station in East Sussex which is the fictional railway station of Beershorne.
The Royal Military Canal was also used for scenes where Flora and Amos walk and chat.
Reception
Cold Comfort Farm received generally positive reviews; it currently holds an 84% 'fresh' rating on Rotten Tomatoes. During its theatrical release in North America, the film grossed $5,682,429.
References
Cold Comfort Farm (film) Wikipedia
(Text) CC BY-SA
Cold Comfort Farm (film) IMDb
Cold Comfort Farm (film) themoviedb.org